Why We Need Your Support
Last year, 7,658 patients were diagnosed with cancer at The Ottawa Hospital. These are our family, friends, neighbours, and co-workers.
Maybe you were one of them.
Providing the highest standard of care and treatment to each of our patients is our top priority. But we can't do it alone.
We need caring people like you by our side to put the right tools into our hands, to help fund promising research and cutting-edge equipment. It is support from community members like you that brings hope for better treatments and cures to the thousands of patients who walk through our hospital hallways each day.
Please donate today to help us reach our goal of 7,658 new donations before December 31 in honour of the bravery, resilience, and courage of our patients.
Our Cancer Stories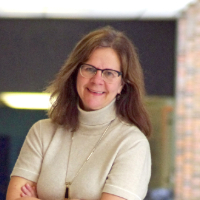 Donna Jackowec
Patient, breast cancer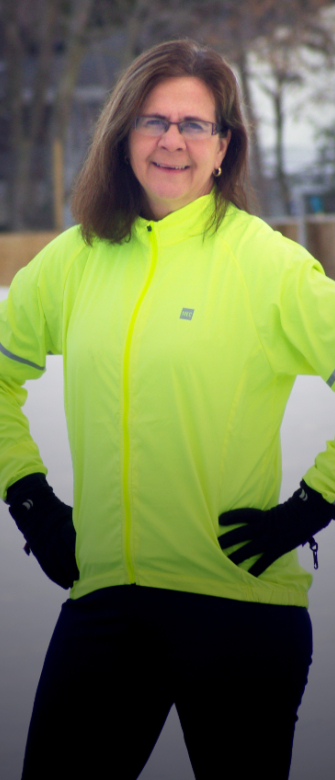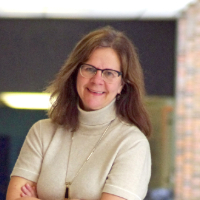 Patient, breast cancer
Donna Jackowec
Last year, 7,658 people in our community heard the words, "You have cancer."
When Donna Jakowec, mother of two, heard those words, her breath caught and her heart raced. She was devastated and terrified.
Like many others in her position, the 54-year-old turned to The Ottawa Hospital for hope. Her oncologist, Dr. Mark Clemons, had a plan. Her treatment and care would be informed by the latest research. Research made possible through support from donors like you.
"Thanks to advances in cancer research, Dr. Clemons was able to personalize treatment for me. When I left his office, I believed I was going to be okay," Donna recalls.
All of us at The Ottawa Hospital are inspired by the courage and determination of patients like Donna. But not all of them will live to watch their children get married or to meet their grandchildren. With your support, we'll provide our patients with access to doctors, technology and research that will give them their best chance to survive. And we'll provide the best possible care to every person who turns to us in urgent need of the latest treatment options.
Help us reach our goal of 7,658 donations in honour of each new cancer patient diagnosed at The Ottawa Hospital last year.
Help us be ready for those whose diagnosis is still to come, along with the many other patients we serve.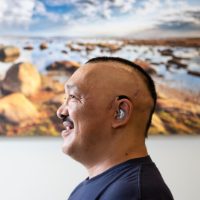 Joellie Qaunaq
Patient, brain cancer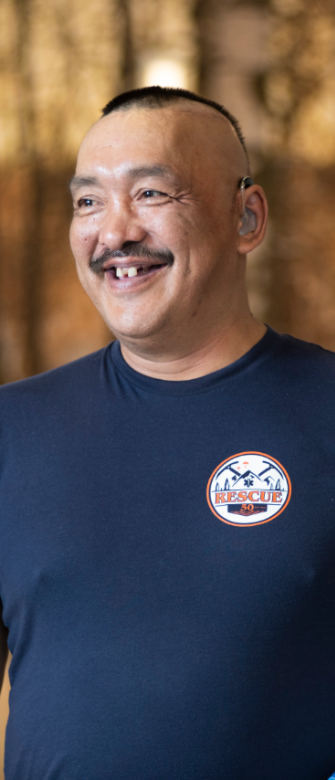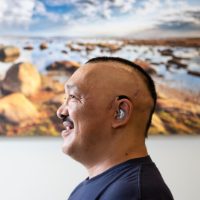 Patient, brain cancer
Joellie Qaunaq
Joellie Quanaq has 52 stitches on the left side of his head from the seven-hour surgery to remove a brain tumour. He had to leave his family, friends, and community of Arctic Bay on northern Baffin Island to come to The Ottawa Hospital for treatment because it is only centre that treats patients from Nunavut. Joellie was guided through his cancer treatment and care by an Indigenous Nurse Navigator at the hospital's Indigenous Cancer Program, which aims to improve access to cancer care services in a respectful, culturally appropriate way. After surgery and radiation, Joellie returned to Nunavut with chemotherapy pills, minimizing his trips to The Ottawa Hospital, which allowed him to continue treatment at home. 
Glioblastoma is one cancer that always returns. And Joellie's did. After almost a year since his discharge, Joellie's health deteriorated and sadly, he passed away on May 5, 2019. He was cared for by people who loved him and his family beside him.
Thanks to donations from our generous community, researchers at The Ottawa Hospital have made tremendous breakthroughs in improving cancer treatments. It's patients like Joellie who inspire our care givers and researchers to strive for a cure.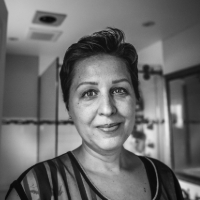 Vesna Zic-Côté
Patient, Metastatic breast cancer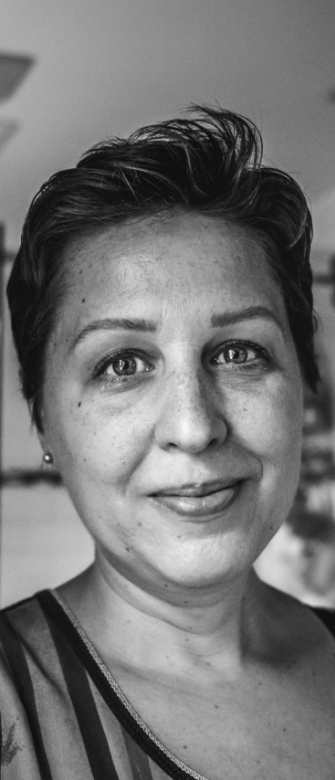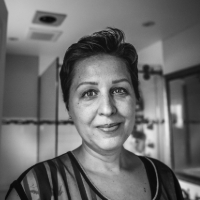 Patient, Metastatic breast cancer
Vesna Zic-Côté
 "In 2012, I was diagnosed with early stage breast cancer. Despite the standard treatment of surgery, chemotherapy, radiation and hormonal treatment, the cancer returned four years later. It had spread to my lungs, bones and lymph nodes.
I am now living with incurable stage 4 metastatic breast cancer. My current regimen includes treatment at The Ottawa Hospital Cancer Centre, self injections, and a daily chemotherapy agent.

Metastatic breast cancer is treatable, but not curable. When I was first diagnosed, my life expectancy was being measured in months. Now, with cautious hope, it might be a few years. But I am a 43-year-old mother. And wife. And daughter. And sister. I need more time. Time to see my young children through elementary school, time to watch my family grow and share in all the joys that life brings. Time to celebrate anniversaries with my husband, and birthdays with my niece and nephews. Time with my beloved family and friends.

There is so much that needs to happen to make this a reality for me. I will need new treatments when my current regimen fails me. I need research in cancer therapies and a health-care system that is streamlined and accessible.
Sadly, early detection does not prevent all cancers from returning and spreading. We need research to understand why, and treatment to extend our lives.

On behalf of all of us living with incurable cancer - finding joy between injections and scans and blood work and appointments, living with hope and making a difference - thank you for your support."

- Vesna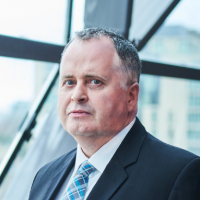 Ian McDonell
Patient, melanoma skin cancer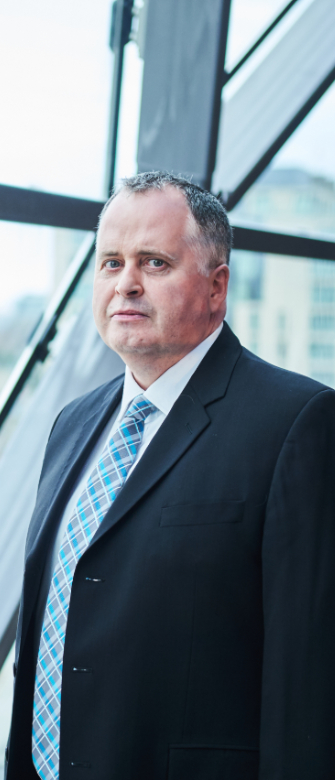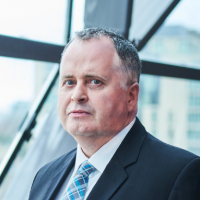 Patient, melanoma skin cancer
Ian McDonell
Ian McDonell was off-duty when he saw men fighting on a bike path last August. He called the police and tackled one of the men. Ian's courageous action is even more remarkable because the previous summer he was bedridden from cancer.
"A year ago," said Ian, "there's no way I would've even been out walking." In 2013, Ian was diagnosed with melanoma―an aggressive form of skin cancer. After surgery to remove the cancerous mole and lymph nodes from his left groin and armpit, the 47-year-old Ottawa Police staff sergeant began a 10-month targeted chemotherapy treatment. However, in June 2017, his medical scans showed tumours in his abdomen, as well as his brain. Ian's cancer was stage 4.
Ian's oncologist Dr. Michael Ong, a specialist in skin and urological cancers at The Ottawa Hospital, suggested an aggressive approach―a recently approved immunotherapy treatment.
"Immunotherapy does not directly affect the cancer itself. Instead, immunotherapy unmasks the cancer to your immune system," said Dr. Ong. "And the body's own immune system does the rest."
Immunotherapy is most successful in patients with advanced melanoma, increasing the one-year survival rate from 25 to 80 percent.
Ian started immunotherapy, but it made him so sick he was taken off the treatment. Yet in September 2017, his MRI scans showed that his tumours had shrunk. Ian received a single second treatment in mid-November.
"It did the trick," said Ian.
Nothing showed up on his follow-up scans. All trace of his cancer was gone. When Ian had been diagnosed in 2013, options for immunotherapy weren't available. In four years, research and clinical trials had changed that. The Ottawa Hospital is a leader in cancer immunotherapy research, both developing new therapies and offering patients experimental treatments. Currently, 69 active cancer immunotherapy clinical trials are being conducted at the hospital.
Immunotherapy gave the father of three his life back to watch his children grow up, and work at tackling more crime.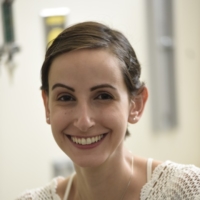 Stefany Dupont
Patient, acute lymphoblastic leukemia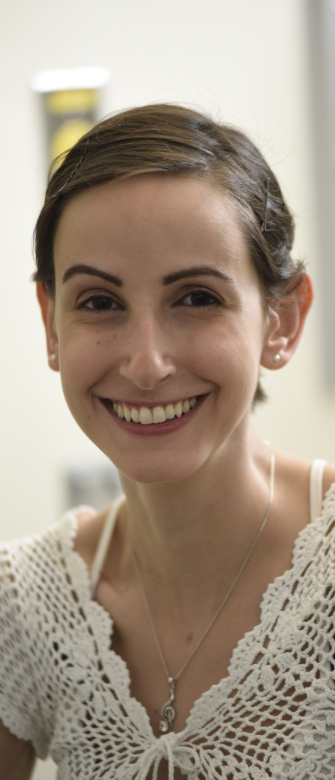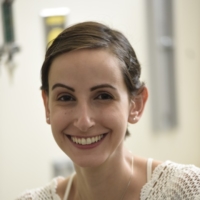 Patient, acute lymphoblastic leukemia
Stefany Dupont
Stefany Dupont's leukemia symptoms have disappeared. Her disease was put into complete remission by a revolutionary new treatment called CAR-T cell therapy. It's having such high success rates in patients with blood cancers that The Ottawa Hospital is developing its own CAR-T program and clinical trials. The hospital is playing a lead role nationally with this made-in-Canada CAR-T approach.
Stefany was first diagnosed with acute lymphoblastic leukemia (ALL) when she was 13.
Children with leukemia are given a strict chemotherapy protocol that effectively cures more than 90 percent of patients. Unfortunately, this was not the case with Stefany.
She was in remission for five years but, in 2010, her leukemia came back. She was now 18, an adult, and began receiving treatment at The Ottawa Hospital. A regimen of chemotherapy was followed by a hematopoietic bone marrow stem cell transplant in October 2015. Stefany, however, had another relapse a year and a half later. Adults with leukemia who relapse after a transplant have less than a 10 percent chance of survival.
"Stefany was unlucky enough to relapse within two years of her transplant," said Dr. Jill Fulcher, Stefany's doctor, who specializes in malignant hematology and is a clinician-investigator at The Ottawa Hospital. "But her leukemia came back with a blast and she was very sick. Palliative management was all we had to offer patients with ALL who relapsed so soon post-transplant."
Dr. Fulcher and fellow colleague Dr. Natasha Kekre, a hematologist and associate scientist at The Ottawa Hospital and assistant professor at the University of Ottawa, knew that clinical trials in the United States, using CAR-T cell immunotherapy, showed amazing results in children and adolescents with leukemia and blood cancers, putting many into long-lasting remission.
For patients, like Stefany, who are extremely sick and out of options, CAR-T cell therapy offers hope, which is why Dr. Kekre is leading the charge to bring CAR-T cell immunotherapy to The Ottawa Hospital. Health Canada approved the first version of the therapy in September 2018. A pharmaceutical company-led trial began recruiting patients at the hospital in late fall with the first patient receiving treatment in January, making The Ottawa Hospital one of the first hospitals in Canada to participate in these trials.
However, this treatment was not yet available in Canada when Stefany needed it. So, her only option at the time was to try to join a CAR-T clinical trial at the Children's Hospital of Philadelphia, which was having great success. 
CAR-T cell therapy is a relatively new treatment that uses the patient's own immune cells to treat their blood cancer. T-cells play a critical role in the immune system by killing abnormal cells, such as cells infected by germs or cancer cells.
"Previous CAR-T trials have shown dramatic responses in patients who normally have a 10 to 20 percent long-term survival rate with standard therapies. The short-term response rate with CAR-T cells has been 70 to 80 percent," said Dr. Kekre. "That's why Stefany, who had a bad disease that didn't go away with chemotherapy, got referred for the trial."
"CAR-T therapy is very promising, but it is still very new," said Dr. Harold Atkins, a hematologist-scientist who is working with Dr. Kekre to bring CAR-T trials to The Ottawa Hospital. "More clinical trials are needed, particularly to study the long-term effects."
Stefany was able to go to Philadelphia and had a CAR-T cell infusion in September 2017. At her first three-month assessment, she had a bone marrow biopsy that showed she was still in remission. Positive news that meant the treatment was working.
Three months later, after getting the all clear that her leukemia was in remission, Stefany went on a well-deserved trip.
She visited Sydney, Brisbane, Melbourne, went scuba diving at the Great Barrier Reef, and hang-gliding over the shores of Byron Bay. It was a wonderful break after the intensive treatment.
CAR-T therapy will soon be more available in Canada, as researchers at The Ottawa Hospital, working with colleagues across the country, are developing a "made-in-Canada" approach for CAR-T cell clinical trials.
"We are making our own Canadian CAR-T cell program," said Dr. Kekre. "Because our CAR-T cells are considered experimental, they will only be available as part of a clinical trial."
Dr. Kekre said patients with ALL, lymphoma, and other blood cancers could benefit from this treatment. The hope is that one day CAR-T cell therapy may also be a treatment for a variety of cancers, such as breast and colorectal, that have solid tumours. It is through clinical trials conducted at The Ottawa Hospital that innovative treatments for more cancers will be discovered.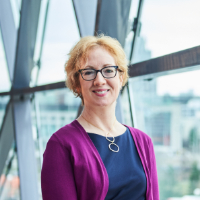 Annette Gibbons
Patient, breast cancer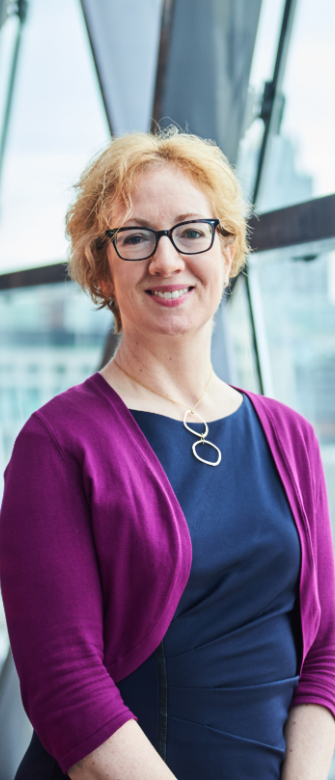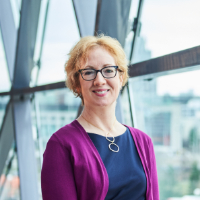 Patient, breast cancer
Annette Gibbons
There are pivotal moments in our lives, which stay with us forever; moments like the birth of a child or the death of a parent. For Annette Gibbons, it was the day she learned about her breast cancer diagnosis.
In July 2016, Annette, Associate Deputy Minister in Agriculture and Agrifood Canada, had a routine mammogram. When she was told that she had dense tissue, which made it difficult to read the mammogram, she wasn't worried at all when she received a call to schedule another mammogram and ultrasound at The Ottawa Hospital. But that all changed when her radiologist, Dr. Susan Peddle, gently told her that she thought it was cancer.
Annette, visibly emotional, recalls that fateful day. "Just like that, my life changed and I began my journey."
Her cancer journey would begin with chemotherapy under the watchful eye of medical oncologist and scientist Dr. Mark Clemons. "He specializes in the type of cancer I had and is very active in clinical trials and research on leading-edge treatments and practices."
During these early days, Annette focussed solely on getting through the wear and tear of chemotherapy. She recalls that "it's not anything you can truly prepare for, or understand, until you're the patient." "There was the depressing hair loss, the constant nausea, the searing bone pain and the mind-numbing fatigue. Despite all that, I still tried to keep my spirits up with exercise, a support group, and lots of old movies."
She also put her complete trust in her medical team and was determined to stay positive. "I knew the stats for survivability were fairly good and I looked forward to resuming my 'normal life'."
Little did she know that the next steps – mastectomy and radiation – would be tougher than chemotherapy. The surgery itself and healing had gone well. She credits her amazing surgeon, Dr. Erin Cordeiro, for her compassion and incredible skill.
"She held my hand as I lay in the operating room preparing for the operation to begin." 
"In the end," Annette says with a little smile on her face, "she gave me, dare I say, the nicest, straightest surgery scar I have ever seen on anyone."
Of course, Annette wouldn't have the full picture of her cancer prognosis until pathology results came back on her tumour. It would be several weeks later when she would get the alarming call from Dr. Cordeiro. It was devastating news for Annette to absorb. "She told me that my tumour was much bigger than first thought. They had found cancer in many of the lymph nodes they removed. I was not expecting that, it was a huge blow."
As she tried to absorb this news, she sat down with Dr. Clemons as few days later. She was dealt another blow.
"He gave it to me straight: because of the tumour size and number of lymph nodes affected, my risk of recurrence was high."
That's when Annette's world came crumbling down. She recalls spiralling down into darkness. "It was very hard to crawl out of this place. But my medical team saw the signs and knew how to help me. My dedicated radiation oncologist, Dr. Jean-Michel Caudrelier, spotted my despair and referred me to the psychosocial oncology program. With the amazing help of Dr. Mamta Gautam, I walked through my deepest fears and came out the other side."
Annette would complete her radiation treatment and then slowly reclaimed her life again. But as all cancer patients know, the fear of recurrence is her constant companion. "I don't know if that will ever change. But I decided to make it my friend who reminds me to think not about dying, but the importance of living while I am alive," said Annette.
She's grateful to know the best medical professionals were right here in her hometown when she was diagnosed. As a self-proclaimed "frequent flyer at the hospital", Annette is proud to say she's reclaimed her life — including her return to work as a public servant. "I am myself again, and life is strangely somehow better than it was before."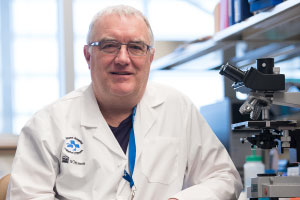 2000: Dr. John Bell discovers that a virus, called VSV, can kill cancer cells without harming normal cells. In 2011, his group publishes a landmark study in the prestigious scientific journal Nature showing the results of his world-first clinical trial based on this discovery.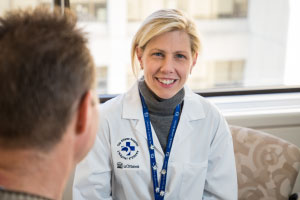 2017: Dr. Rebecca Auer's personalized vaccine, made with cancer cells infected with a cancer-fighting virus, cured abdominal cancer in animal models. Dr. Auer is preparing a clinical trial based on these findings.
2018: Dr. Carolina Ilkow and her team first demonstrate that cancer cells use a unique approach to fight off viruses. Her team then builds a virus that blocks this defence mechanism. Proving very effective at killing normally resistant cancer cells, this may lead to better, more broadly effective immunotherapy treatments.