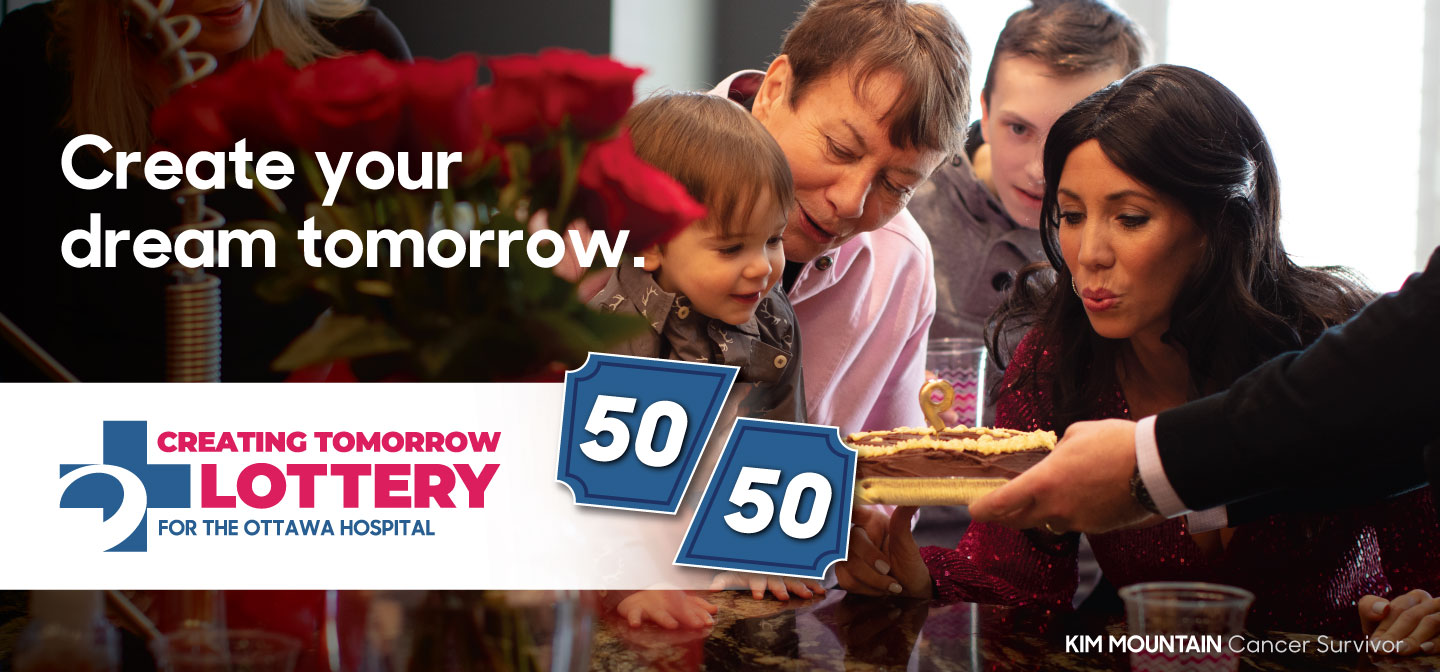 Creating Tomorrow Community Lottery
When you buy your 50/50 tickets, you not only have the chance to win BIG, but you're also making a BIG impact on the patients that depend on The Ottawa Hospital. Patients like Marcie, Kim, Devon, Phyllis, and Meagan. You ensure they have access to the latest treatments, informed by groundbreaking research taking place right here in Ottawa, and access to most cutting-edge technology and equipment.
Thank you for helping create better tomorrows for our patients.
PLEASE PLAY RESPONSIBLY.
FOR PROBLEM GAMBLING SUPPORT, PLEASE CALL: 1-866-531-2600.