If there's one word that comes to mind when you first meet Major James Morrison (Ret'd), it's "dedication." He is deeply dedicated to his country, his wife, and our healthcare system. It's a loyalty that spanned decades — the major will be 100 years old in 2024. He was born the same year The Ottawa Hospital Civic campus first opened in 1924.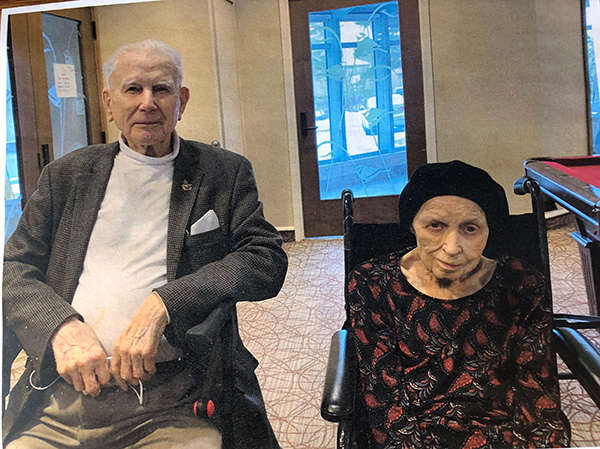 Every year, for the last 29 years, Major Morrison has generously donated to The Ottawa Hospital.
"I owe it to the hospital for the care they gave me."

— Major James Morrison
When asked what motivates him to give so loyally, he answers with a charming smile. "Well, mostly because I was a customer there. And I owe it to the hospital for the care they gave me."
First, it was heart issues. Then, ten years ago, prostate cancer.
"I was treated very well there," he says, recounting how, at the end of his cancer treatment, he got to ring the bell not once, but eight times.
"Because that's the Navy tradition. That's either noon or midnight," he explains, referring to the tradition of ringing of the ship's bell eight times to mark the "end of watch," or in some instances, as a nautical euphemism for finished.
Despite Major Morrison's nod to this special tradition, it was not the Navy where he spent his long career, but the Royal Canadian Air Force, where he enlisted at just 18 years old.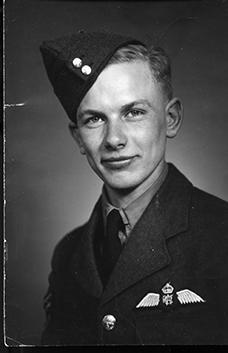 "I was only 118 pounds and they said, 'We can't take you until you're 120. Go home and fatten up.' So, I went home and fattened up," he recounts.
During the Second World War, he was posted to the Southeast Asia Air Command, and following the war, he transported prisoners to the War Crimes Trials.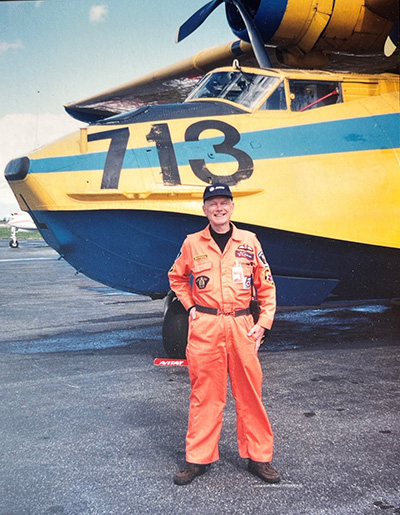 Major Morrison married the love of his life, Betty, in 1951, and together they started a family. His career took them to various posts across Canada, and in 1970, he was an Officer Commanding at the Canadian Armed Forces Operation Centre in Ottawa, where he delivered instructions when the War Measures Act was invoked on October 16 of that year.
Later in life, he began patrolling public areas of the airport as the Ottawa Airport Watch, and Betty accompanied him on many of those night shifts. He made his final patrol in January 2014 — on his ninetieth birthday.
These are but a few milestones on a journey that has spanned nearly 10 decades on this earth, from the highs of first enlisting as a young man to the lows of his wife's diagnosis with Alzheimer's. "She doesn't know who I am anymore."
The two have been married 72 years, and not a day goes by that he doesn't visit her.
It's clear Major Morrison is loyal to the core. And while many of his stories are about the past, it's the future he wants people in Ottawa to focus on; and he encourages others to support The Ottawa Hospital's Campaign to Create Tomorrow.
"You should invest in this because you may need it in the future at some point."

— Major James Morrison
The $500-million campaign is the largest in Ottawa's history and sets in motion a vision to completely reshape healthcare by building the most technologically advanced hospital in Canada and taking groundbreaking research and innovation to unprecedented heights. And it's something Major Morrison believes is worth supporting.
"You should invest in this because you may need it in the future at some point," he offers as wise advice to generations that follow. "This new campus is for them."
The new hospital is expected to open in 2028, and we would love to see Major Morrison there on opening day. "I was sort of looking forward to seeing it," he says.
Major James Morrison, thank you for your service to our country and our community.