Creating a better tomorrow
What a monumental year this has been for our foundation. On March 31, our fiscal year came to a close and we celebrated an inspiring year of transformative generosity from the community. Less than three weeks later, on April 19, we celebrated once again as we publicly launched the Campaign to Create Tomorrow — our ambitious $500-million fundraising campaign. In fact, it's the largest in our city's history.
We're incredibly grateful for the support from our donors as we embark on the public phase of this campaign and as we help set into motion The Ottawa Hospital's bold vision for the future of healthcare — here in Ottawa and beyond. The Campaign to Create Tomorrow will fuel this transformation, and we are  thrilled to be a part of this defining moment for our community. 
The cornerstone of the campaign is a new, $2.8-billion, world-class academic healthcare centre. This centre will be a continuously evolving tool for innovation and state-of-the-art technology — it will revolutionize how we care for patients.  
The campaign will also focus on our world-leading research, helping us become the hospital the world looks to for exciting new treatments and research discoveries. 
It's time to bring this vision to life. With our campaign now in motion, it is you, our donors, who will make it possible. Over the coming months, we look forward to sharing with you our campaign progress, as well as building and research updates.
Thank you for joining us as we transform healthcare for all of us.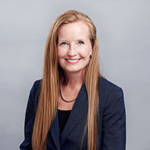 Chair, Board of Directors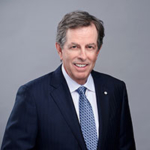 Chair, Campaign to Create Tomorrow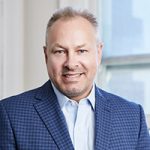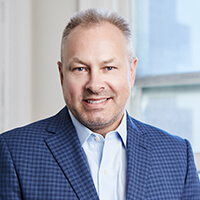 President and CEO, The Ottawa Hospital Foundation
The Ottawa Hospital — 2021-2022 At a Glance This historic campaign supports the Hospital's vision for the future, focused on four critical pillars.

"The New Campus Development will epitomize innovation in every way and will be a game-changer for patients like me. The Ottawa Hospital team gave me my life back, and now it's time to give them the state-of-the-art facility they need and we, the patients, deserve. We owe our children the healthiest future we can give them."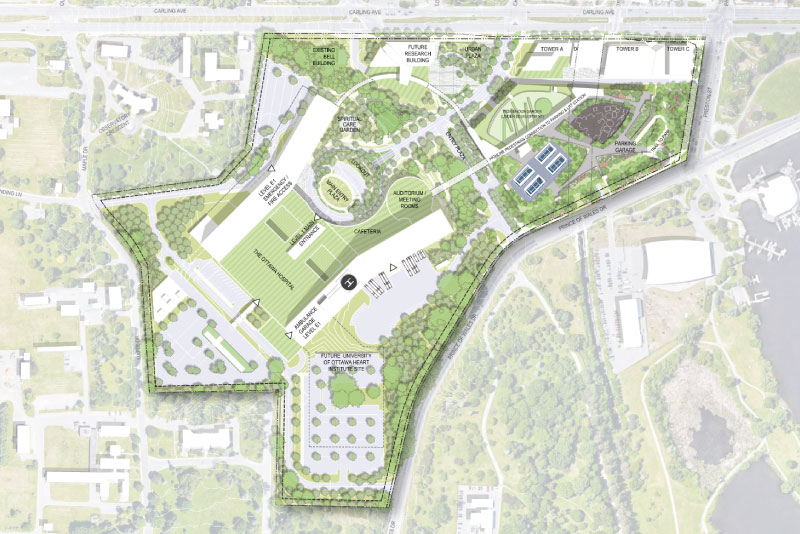 Heart Institute (future phase)
Covered, accessible path to parking & LRT
Main entrance
Research Institute
Heart Institute (future phase)
Connection to LRT
Helipad
Emergency
Indigenous Garden
Spiritual Care Garden
Covered, accessible path to parking & LRT
Rooftop park
DARA Tennis Courts
Winding scenic path

"We are already leading the way when it comes to our research in areas such as stem cells, multiple sclerosis, and stroke, and this talent coupled with the support of the campaign has paved the way for us to take our research to unprecedented heights. We are attracting research rock stars from around the world who are choosing Ottawa. Something special is happening here."

"This campaign will help us focus on digital innovation and the use of data to personalize treatment, advance research, and streamline operations. It will help use redefine healthcare for the next generation."

STRENGTHENING CRITICAL SERVICES
"Critical services at our hospital — such as trauma care, neuroscience, mental health services, and cancer care — will be strengthened through this important campaign. These services affect so many of us, and a better-equipped hospital means they will be ready when we need them most. Just like they were there for me when I needed them."
Our annual report shows the tremendous impact donations are having at The Ottawa Hospital. From advancements in care and research, to purchasing the most innovative technology available, our donors are allowing us to change the future of healthcare here in our region, and across the globe.  
Your Generosity — By the Numbers

From the smiling faces in this report to research discoveries and innovative projects, you are creating thousands of tomorrows through your support — thank you.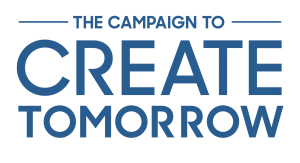 Generated through monthly gifts


Patients enrolled in clinical trials
IN LEGACY GIFTS
(WILLS, ANNUITIES, ESTATES, ETC.)
We are pleased to share some highlights from our 2021-2022 audited financial statements. This is your generosity hard at work — thank you!
This year's full length statements as well as past financial statements are available below.
Revenue & Expenses (Year-Over-Year)
During this fiscal year, $17M was invested for the New Campus Development, and grants of $16.17M were approved for distribution as follows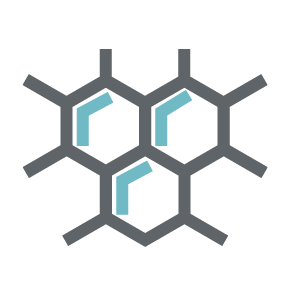 Cancer research, stem cell research, and research to improve patient care
$8,987,400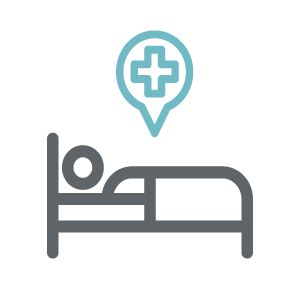 Patient care and education
$2,854,600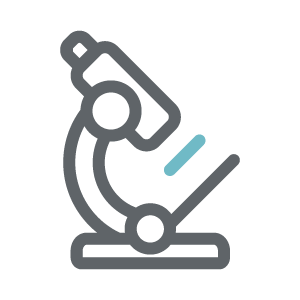 Equipment, technology & innovation
$3,803,300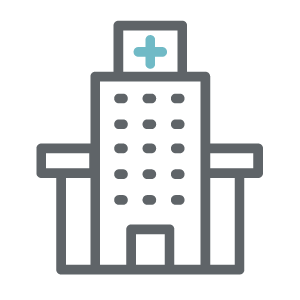 Other hospital priorities
$521,400
"Together, we are redefining what is possible and stepping boldly into the future of healthcare. Innovations that happen right here at our hospital will have a global impact for generations.
With your support
, we will lead the way."
Cameron Love
President and CEO, The Ottawa Hospital
"Together, we are redefining what is possible and stepping boldly into the future of healthcare. Innovations that happen right here at our hospital will have a global impact for generations.
With your support
, we will lead the way."
PRESIDENT AND CEO, THE OTTAWA HOSPITAL
After submitting 250+ data points for consideration, our Foundation has received the Association for Healthcare Philanthropy (AHP) high-performer status for the 10th consecutive year. This status is only given to organization who rate in the top 25% based on total funds raised, cost to raise a dollar, return on investment and other key industry metrics.
With your help, we have been successful in creating an environment of excellence. In fact, The Ottawa Hospital has been accredited with Exemplary Standing for healthcare delivery — the highest rating from Accreditation Canada.
We have also again been selected as one of the National Capital Region's Top Employers (2022) and are proud to be ranked as one of the top research hospitals in Canada.
In the coming years, our commitment to inspiration and empowerment, innovation in all its forms, and the importance of human connection will be the underpinning of everything we accomplish. These ideals are captured in the title of our plan, Connect, Inspire, Transform, and are woven throughout our five strategic objectives. 
Today, we are ready to execute the most exciting and ambitious plan in Foundation history. We are thrilled to work to fulfill our vision and become the most efficient, effective, and respected hospital foundation in Canada. And we are honoured to play a role in the transformation of healthcare for generations to come.
The Lives You've Impacted
Donor support impacts all of us; our neighbours, friends, and family members. At some point, all of us will need The Ottawa Hospital, and thanks to donor support, we are ready for the most complex cases and are committed to caring for patients like they are a loved one. Read just a few examples of how donor support helped Owen, Karen and Vittorio.
You ensure we have access to the latest tools and most innovative treatment techniques.
You allow our experts to be ready when every second matters.
You ensure our research changes how we treat patients.