The Impact of Your Support
We have so much to celebrate, thanks to our generous donors.
Together, we have enabled research that has produced world-firsts in cancer therapeutics, neuroscience, regenerative medicine, and chronic disease. We have created better therapies and transformed how care is delivered here at home and around the world. For patients like Gina, donor-supported programs like our REaCT clinical trials, developed right here at The Ottawa Hospital, have been lifechanging.
With your help, we have been able to purchase the most innovative and cutting-edge equipment that is improving outcomes for our patients. Patients like Michele, whose eyesight was saved thanks to a specialized technique developed right here at our hospital. In fact, we are the only centre in Canada using this technique.
We have attracted some of the brightest, most innovative minds in the world who are ready to use their expertise to treat the most complex cases and the most critically ill and injured. This is how we got Canadian Olympic equestrian, Ian Millar, back home to his family on the same day he was airlifted to our Trauma Centre, his life on the line.
Over the next decade we will build for the future. With the help of a generous community of donors, we will revolutionize healthcare through groundbreaking research and innovation. We will provide our patients, families, and the community with access to the most advanced treatments available anywhere in the world.
The future of healthcare is right here in Ottawa.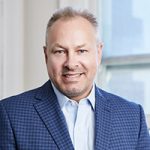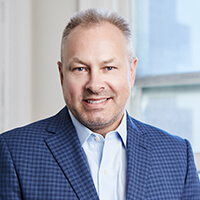 Tim Kluke
President & CEO
The Ottawa Hospital Foundation
The Ottawa Hospital — 2020-2021 At a Glance










Our annual report shows the tremendous impact donations are having at The Ottawa Hospital. From advancements in care and research, to purchasing the most innovative technology available, our donors are allowing us to change the future of healthcare here in our region, and across the globe.  
Your 2020-2021 Impact — By the Numbers

In a year of crisis, your support helped us respond quickly to the changing needs of our community. From delivering compassionate care to leading the way in research and innovation projects for COVID-19 and other diseases, here is how your giving made a real difference.
$21M transferred to The Ottawa Hospital
$13M granted in support of research
$2.5M granted in support of facilities
$5.4M granted in support of patient care

COVID-19 research and innovation projects supported by donors.

Our community rallied and raised
$2M
for our COVID-19 Emergency Response Fund
Since 2020, the funds raised for our COVID-19 relief efforts helped unlock an additional
$15M
in government funding.
Generated through monthly gifts


Patients enrolled in clinical trials
We are pleased to share some highlights from our 2020-2021 audited financial statements. This is your generosity hard at work — thank you!
This year's full length statements as well as past financial statements are available below.
Revenue & Expenses (Year-Over-Year)
During this fiscal year, grants of $21,027,109 were approved for distribution as follows: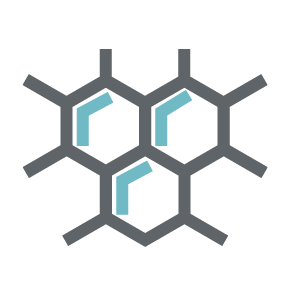 Cancer research, stem cell research, and research to improve patient care
$13,100,100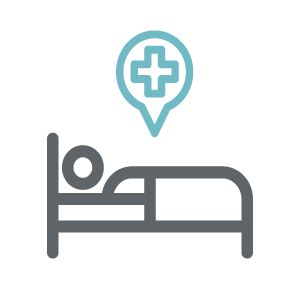 Patient care and education
$3,281,600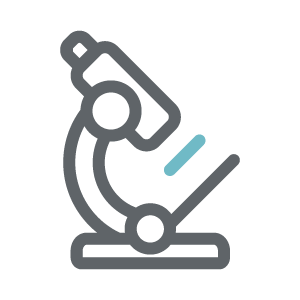 Equipment, technology & innovation
$2,137,000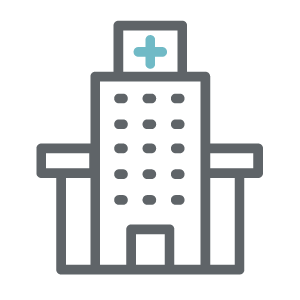 Other hospital priorities
$2,508,400
"I am inspired to work with our generous community in
transforming the future of healthcare.
This is an exciting time for The Ottawa Hospital and with your help and support, we can do more than hope for this future ― we can make it a reality."
Cameron Love
President and CEO
The Ottawa Hospital
"I am inspired to work with our generous community in
transforming the future of healthcare.
This is an exciting time for The Ottawa Hospital and with your help and support, we can do more than hope for this future ― we can make it a reality."
Cameron Love
President and CEO
The Ottawa Hospital
After submitting 250+ data points for consideration, our Foundation has received the Association for Healthcare Philanthropy (AHP) high-performer status for the 8th consecutive year. This status is only given to organization who rate in the top 25% based on total funds raised, cost to raise a dollar, return on investment and other key industry metrics.
With your help, we have been successful in creating an environment of excellence. In fact, The Ottawa Hospital has been accredited with Exemplary Standing for healthcare delivery — the highest rating from Accreditation Canada.
We have also again been selected as one of the National Capital Region's Top Employers (2021) and are proud to be ranked as one of the top research hospitals in Canada.
In the coming three years, our commitment to inspiration and empowerment, innovation in all its forms, and the importance of human connection will be the underpinning of everything we accomplish. These ideals are captured in the title of our plan, Connect, Inspire, Transform, and are woven throughout our five strategic objectives. 
Today, we are ready to execute the most exciting and ambitious plan in Foundation history. We are thrilled to work to fulfill our vision and become the most efficient, effective, and respected hospital foundation in Canada. And we are honoured to play a role in the transformation of healthcare for generations to come.
The Lives You've Impacted
Donor support impacts all of us; our neighbours, friends, and family members. At some point, all of us will need The Ottawa Hospital, and thanks to donor support, we are ready for the most complex cases and are committed to caring for patients like they are a loved one. Read just a few examples of how donor support helped Michele, Ian, and Gina.
You
ensure we have access to the latest tools and most innovative treatment techniques.
You
allow our experts to be ready when every second matters.
You
ensure our research changes how we treat patients.