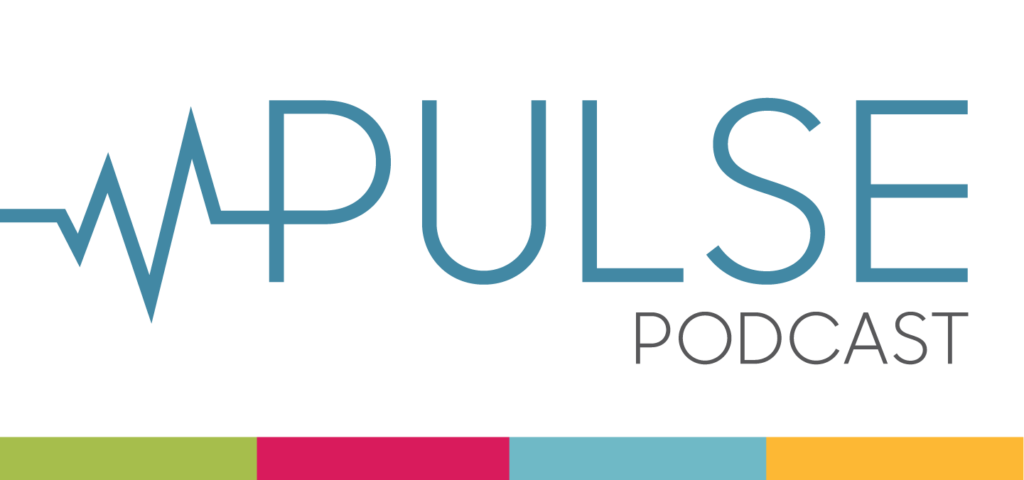 The Ottawa Hospital Foundation Podcast
Pulse will introduce you to the patients, doctors, researchers, and donors of The Ottawa Hospital. You'll hear how, through their commitment, they are changing the future of medicine through new discoveries, by expanding treatments and improving the patient experience.
It's these stories that show how crucial your support is to improving patient care and advancing research at The Ottawa Hospital.
Remember to subscribe to our podcast and share it with your friends.
Listen to the latest episode:
October 6, 2021
Dr. Jean Seely is a radiologist and the Head of Breast Imaging at The Ottawa Hospital. She has dedicated her career to increasing early detection for breast cancer to help more patients avoid the pain and suffering of a later diagnosis.
In this episode, Dr. Seely reveals the personal story that led her down this career path. She dives into how digital imaging for breast health care has evolved over past decades, the state-of-the-art equipment at the Rose Ages Breast Health Centre, and how survival rates are climbing thanks to early detection. She also provides a sneak peek at the newest technology coming to the Breast Health Centre and how community support is helping to make it all happen.
Past Episodes:
September 22, 2021
Philanthropy plays a vital role in providing world-class care to patients at The Ottawa Hospital. In this episode, you'll meet Janet Pigott, a cancer patient, and Gavin Murphy, a generous supporter.
Hear about the special connection Janet made to philanthropy as she waited for cancer treatment one day and Gavin's message to the community about why future support is critically important.
September 8, 2021
Take a step inside the future of healthcare, as Cameron Love, the President and CEO of The Ottawa Hospital, takes you on an audio tour of the new Civic development site on Carling Avenue.
You'll hear about improved patient flow for the most complex healthcare procedures, a new novel Command Centre, technologically advanced operating rooms, and leading-edge research including the new neuroscience institute
August 18, 2021
Cutting-edge research at The Ottawa Hospital is transforming how we treat cancer — developing treatments uniquely tailored to each patient.
In this episode, Dr. Arif Ali Awan, a medical oncologist and clinical investigator discusses:
New ways cancer could be detected in the not-so-distant future.
How our knowledge of cancer is constantly changing.
What personalized medicine is and what cancers it's helping to eliminate.
Immunotherapy and how it teaches a patient's immune system to kill cancer.
August 4, 2021
In this episode, you'll meet Jenna Keindel. Jenna was diagnosed with a rare type of muscular dystrophy when she was 16 years old. For years, Jenna's doctors at The Ottawa Hospital tried to identify the genetic subtype of the disease because without that information they couldn't predict how it would progress. Finally, after 23 years, a breakthrough would take Jenna down a very different path.
You'll also hear from neurologist Dr. Jodi Warman who will discuss neuromuscular research advancements, the impact on patient care, and how The Ottawa Hospital is building one of the largest neuroscience research centres in Canada.
July 21, 2021
Giving back to our hospital became an even bigger priority for Mike Bull after his wife, Rie Bull, was rushed to our Emergency Department in 2017 after collapsing due to a ruptured brain aneurysm.
Today, Mike continues to incorporate his love of cycling and philanthropy because he's grateful for how our experts tackled his wife's complex case.
Listen to find out which doctor Mike calls Rie's hero, the moment he knew his wife would make it, and what VECT stands for in his team name.
July 7, 2021
Dr. Guillaume Martel is a surgeon from The Ottawa Hospital's liver and pancreas unit. He's also the first Arnie Vered Family Chair in Hepato-Pancreato-Biliary Research — appointed in 2019.
In this episode, he discusses complex abdominal surgeries, his research into pancreatic, liver, and bile duct cancers, and the innovative clinical trials providing new hope to patients.
June 23, 2021
Blood clots, or thrombosis, have been a much-discussed health topic during the COVID-19 pandemic. In this episode, Dr. Marc Carrier and Dr. Lana Castellucci help us better understand blood clots, the global impact their research is having on patient care, and how the pandemic thrust their area of expertise into the spotlight.
June 9, 2021
Five years after stunning results from a clinical trial for MS patients were announced, we check back in with the lead researchers. We also catch up with one of the patients who participated in the trial to get an update on how she is doing today. Guests:
Dr. Harry Atkins
Dr. Mark Freedman
Jennifer Molson
May 26, 2021
With the vision in her left eye deteriorating quickly in the fall of 2020, Michele Juma travelled from her home in Sault Ste. Marie to The Ottawa Hospital where she received specialized care. Tests revealed the mother of four had a meningioma tumour and time was not on her side to save her vision.
May 12, 2021
Amy-Lynn Howson has been a nurse for nine years. It was only recently though she became known as the "Singing Nurse" from The Ottawa Hospital. It all started when she brought her guitar into work one night to sing "You are not alone" — a song she wrote four years ago under very different circumstances.
Apr 28, 2021
Go behind the scenes to learn more about Dr. John Sinclair, the Director of Neurosurgical Oncology and the Director of Cerebrovascular Surgery at The Ottawa Hospital.
You'll learn about the innovative technology he's worked to bring to Ottawa to provide better care for cancer patients. He also gives us a glimpse inside the OR, his dream for the future, and he'll explain what his initial career plan was after he graduated from high school — it had nothing to do with medicine.
Apr 14, 2021
Parkinson's disease is the second most common neurodegenerative disease after Alzheimer's, affecting at least 100,000 Canadians. Researchers at The Ottawa Hospital are investigating this disease to learn more to help better care for patients and ultimately to find a cure. In this episode, you'll hear how the power of philanthropy is helping.
Guests:
Dr. Julianna Tomlinson, senior research associate
Kim Teron, co-chair of PIPR
Mar 31, 2021
Meet gynecologic surgeon Dr. Sony Singh. In this episode, he provides insight into the number of people suffering from endometriosis. He also discusses uterine fibroids, minimally invasive surgery, and the impact of donor support advancing patient care.
Mar 17, 2021
Our hospital has played a significant leadership role in our region's response to COVID-19.
One year into the pandemic, President and CEO of The Ottawa Hospital Cameron Love reflects on the challenges, the silver linings, and the signs of hope that are emerging.
Mar 3, 2021
Vanessa Large, Cindy McCambley, and Leah Mills share their stories from the frontlines of the pandemic. Hear their candid accounts about fears of the unknown, the long-haul exhaustion, and the pride of caring for their patients during these unprecedented times.
Feb 17, 2021
The Ottawa Hospital saved Kimberly Mountain's life after the discovery of a cancerous brain tumour. Today, she's confident if the cancer comes back, The Ottawa Hospital will be ready to save her again. Hear Kimberly's story.
Feb 3, 2021
Bryde Fresque needed a skilled team and a complex surgery to come up with a diagnosis of pheochromocytoma – a rare tumour that left his future uncertain.
Guests:
Bryde Fresque, patient
Dr. Carolyn Nessim, a surgical oncologist and clinician investigator at The Ottawa Hospital
Jan 20, 2021
Bushra Saeed-Khan was just eight weeks into what was to be a year-long tour in Afghanistan in 2009 when her light armoured vehicle hit an IED. What followed was a long journey from trauma to healing.
Guests:
Bushra Saeed-Khan
Dr. Nancy Dudek, Medical Director of the Amputee Program
Jan 6, 2021
Take a glimpse inside the life of the people caring for patients at the region's only Level 1 Trauma Centre. Dr. Maher Matar, a trauma surgeon, discusses the highly-skilled team that comes together each time trauma patients come through our doors.
Dec 23, 2020
In 2020, our community rallied to support The Ottawa Hospital in an unprecedented way. Tim Kluke, President and CEO of The Ottawa Hospital Foundation, reflects on how, together, our hospital and community took on COVID-19 and his message of thanks.
Dec 9, 2020
It's been ten months since COVID-19 arrived in our region. In this episode, we take you back to the frontlines to hear two different stories of care at The Ottawa Hospital.
Guests:
Dr. Kwadwo Kyeremanteng, ICU and palliative care physician
Julie Renaud, Director, Cancer Care Program
Nov 25, 2020
Fran Cosper shares his story of fierce determination after being diagnosed with Guillain Barré Syndrome. It would be a healthcare team at the Rehabilitation Centre that would help him learn to walk again.
Nov 10, 2020
Meet David Cook, the 2020 recipient of the Worton Researcher in Training Award. Find out how his love of music turned into a love for research.
Oct 28, 2020
TSN 1200 sportscaster A.J. Jakubec had never heard of acute pancreatitis before December 2019. Today, he's all too familiar with the illness, which can cause life-threatening complications, and is determined to show his gratitude to his hospital heroes who helped save him.
Oct 14, 2020
Premature babies need extra oxygen and mechanical intervention to breathe but this can damage their lungs, causing chronic lung disease. A stem cell treatment soon to be tested in clinical trials at The Ottawa Hospital may help heal the lungs of our tiniest patients.
In this episode, you'll meet Dr. Bernard Thébaud, a neonatologist and senior scientist at our hospital, and Jamie Eberts, a mother who holds out hope for what this could mean for the future, including for her own daughter.
Sept 30, 2020
Cameron Love, the new President and CEO of The Ottawa Hospital, discusses the future of healthcare in the region and the role philanthropy plays.
Sept 16, 2020
The Ottawa Hospital was one of the few hospitals in Canada that could help Natasha Lewis when she was diagnosed with a brain tumour in 2016. It was a complex diagnosis and she turned to a world-class skull-based surgeon, Dr. Fahad Alkherayf for help.
Sep 2, 2020
Over the past six months, our healthcare team has waded into uncharted territory. Meet two physician/researchers who are not only caring for patients during this global pandemic but also searching for answers to COVID-19 to help their patients as well as those around the world.
Guests:
Dr. Rebecca Auer, surgical oncologist and Director of Cancer Research
Dr. Darine El-Chaâr, maternal-fetal medicine specialist
*Dr. Auer's clinical trial will begin recruiting patients in mid-September.
Aug 19, 2020
When Gina Mertikas-Lavictoire received the good news that she had gone from breast cancer patient to cancer survivor, she knew she wasn't done with The Ottawa Hospital. Hear Gina's story of giving back.
Gina is joined by her mother, Canadian artist Katerina Mertikas, and oncologist Dr. Mark Clemons makes a guest appearance.
Aug 5, 2020
It's about making every moment count when it comes to how Sindy Hooper lives her life. Sindy was diagnosed with pancreatic cancer in 2013.
Listen to Sindy's story, her message to cancer researchers, and her dedication to giving back to The Ottawa Hospital.
Jul 22, 2020
June Jones lives a double life. During the day, she is busy enjoying time with her grandchildren, working in her garden, and life at the cottage. During the night, she sleeps hooked up to a dialysis machine.
July 8, 2020
An ultrasound revealing twins was the first of many surprises experienced by Meagan Ann Gordon and her family throughout her pregnancy —including a prolonged hospitalization during the worst public-health crisis the world has seen in 100 years.
June 10, 2020
In this episode, we learn about the key role patient clinical trials play in the advancements of research, including research currently underway investigating COVID-19.
May 27, 2020
Go behind the scenes and hear what it's like on one of the units at The Ottawa Hospital caring for COVID-19 patients.
Guest: Dr. Samantha Halman
May 13, 2020
At a time when people are staying home to flatten the curve, they are looking for ways to do some good in the midst of a global pandemic—to feel like they are lending a helping hand.
In this episode, you can hear the stories behind just three of the people who are tapping into the good feeling of giving back and their message to our community.
Apr 28, 2020
Researchers at The Ottawa Hospital are contributing to the global fight against COVID-19.
This episode, Dr. Duncan Stewart, Executive Vice President, Research at The Ottawa Hospital describes how "research is moving at the speed of COVID-19" to find answers to this disease. He also discusses the impact COVID-19 is having on other research projects and how donor support is more important than ever.
Apr 16, 2020
Your donation to the COVID-19 Emergency Response Fund will be doubled up to $250,000 thanks to a matching gift from the Mierins Family Foundation.
Tune in to hear why Lisa Mierins and her family wanted to make this generous donation and rally the community.
Apr 9, 2020
April is Parkinson's awareness month. In this episode, you'll hear how The Ottawa Hospital's Dr. Michael Schlossmacher has spent much of his career trying to unlock the mystery of Parkinson's.
Hear about the advancements in understanding Parkinson's disease, how The Ottawa Hospital is a leader in neuroscience research and care, as well as how community support has lead the way.
Apr. 3, 2020
From retirement back to the frontlines of The Ottawa Hospital. Meet Robin Morash, Joselyn Banks and Jennifer Smylie, like many others, they didn't think twice about stepping back into work to help during the COVID-19 crisis.
You can support our COVID-19 Emergency Response Fund today. Donations will go towards urgent priorities to help patients and staff directly affected by the COVID-19 crisis.
Be sure to subscribe to the show.
Mar. 6, 2020
At The Ottawa Hospital, women account for 77% of the workforce.
In this episode, to mark International Women's Day, we talk about women in leadership roles with The Ottawa Hospital. You'll meet the hospital's first female Chief of Staff Dr. Virginia Roth and the Foundation's Vice-President of Philanthropy Jennifer Van Noort.
Feb 18, 2020
Meet Yvonne Wilson. She will become the first nurse to compete at The Ottawa Hospital's Dancing with the Docs fundraising gala. This year it will be held on May 30 at the Hilton Lac Leamy. It's one of the most anticipated nights of the year and funds support patient care and research at The Ottawa Hospital.
Feb 4, 2020
When Marilyn Erdely was diagnosed with stage zero breast cancer nine years ago, she was in her late twenties, and she never expected it to turn into a fight for her life.
Jan 21, 2020
The Ottawa Hospital is a leader in bringing immunotherapy to patients and developing the next generation of treatment. You'll hear about the transformational advancements in cancer care with oncologist, Dr. Michael Ong and patient, Dan Collins.
Dec 27, 2019
Marcie Stevens was one of 13 severely injured patients who arrived at The Ottawa Hospital Trauma Centre after the Westboro bus crash. One year later, after losing both legs, Marcie continues her recovery at the Rehabilitation Centre and she's grateful for the compassionate care she's received.
Remember to subscribe to our podcast and share it with your friends.