The COVID-19 pandemic has changed how we work and how we live. But apart doesn't have to mean alone. Together, and with the support of the community, we are working to keep each other safe.
As the pandemic continues to evolve, our healthcare workers and researchers gear up each day, standing alongside our patients and making important breakthroughs in the fight against COVID-19.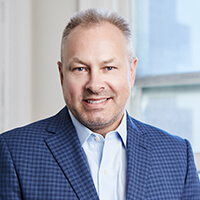 "We are incredibly grateful to our healthcare workers and researchers who have been working tirelessly for the past year to provide exceptional care and treatments to our patients and our community."
– Tim Kluke, President and CEO, The Ottawa Hospital Foundation
The COVID-19 Emergency Response Fund at The Ottawa Hospital
Over the past year, the community has generously donated more than $2 million to the COVID-19 Emergency Response Fund. These donations have been put to work quickly at The Ottawa Hospital, helping to fast-track more than 60 innovative projects looking to address the impact of the virus on our patients, the community, and our world.
The Ottawa Hospital's COVID-19 Response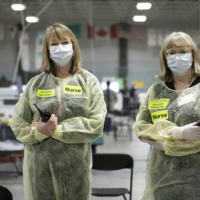 Vaccine Development and Manufacturing
With several vaccines now approved and being administered in many countries around the world, some might wonder why researchers at The Ottawa Hospital are continuing to create and test potential new vaccine candidates.