Community generosity funds a second round of promising COVID-19 research projects
As funds continue to be donated, they will be put to work to support upcoming COVID-19 research, innovation, and patient care projects. Below are four of the latest research projects made possible thanks to the generosity of donors — keep checking back as new projects receive funding.
As our researchers move new research projects forward faster than ever in an effort to address COVID-19, donations to the COVID-19 Emergency Response Fund continue to provide seed funding to get these vital projects off the ground. Below are some of the new and promising projects approved for support through the second round of funding. Kick-starting these projects would not have been possible without the support of our generous donors — thank you!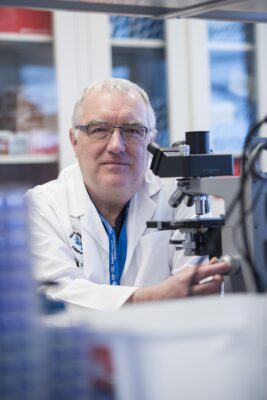 Harnessing cancer-fighting viruses to develop a COVID-19 vaccine
Drs. Carolina Ilkow, John Bell and colleagues are harnessing their expertise in making oncolytic (cancer-fighting) viruses to develop a vaccine against COVID-19, in partnership with scientists and clinicians in Canada and around the world. One of the key things they've learned is that the best cancer-killing viruses also stimulate the body's own immune system – in effect, training the immune cells to recognize and help attack the cancer cells.
They have developed a number of viruses that are very good at boosting the immune system and have already been tested safely in people. These viruses will be reengineered by splicing in key genes from the COVID-19 virus to create several candidate vaccines, which would train the body to mount an immune response against COVID-19. They expect this live vaccine will be particularly important for health care workers and vulnerable populations, including people with cancer. Once the vaccine is created, large quantities can be made in The Ottawa Hospital's Biotherapeutics Manufacturing Centre.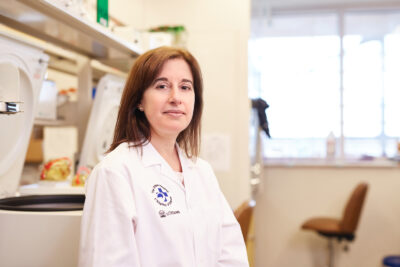 "We know that people with cancer who get COVID-19 are much more likely to get severely ill, so we think that working on a vaccine is the best thing we can do right now to help cancer patients." – Dr. John Bell
Creating a new mouse model to study COVID-19 lung disease
Drs. Manoj Lalu, Duncan Stewart and colleagues are working to develop a mouse model of COVID-19 that mimics the severe lung disease seen in humans.
The lack of good, accessible animal models of this disease is severely limiting research around the world. The COVID-19 virus doesn't infect regular lab mice very well, and the virus is dangerous to work with because it is so contagious for humans.
Drs. Lalu are Stewart are working with Drs. Carolina Ilkow and John Bell, who are creating a novel hybrid virus that features a key protein from the COVID-19 virus (the spike protein) embedded into a well-studied and safe virus called vesicular stomatitis virus (VSV).
The team will test this hybrid virus in mice that have been genetically engineered to be more susceptible to COVID-19, to mimic the severe lung disease seen in humans.
To make sure the model is accurate, they will use sophisticated techniques to compare their findings in mice with findings from patients, focusing on effects on the lungs, blood and blood vessels. They will then use this model to test new therapies, including mesenchymal stromal cells.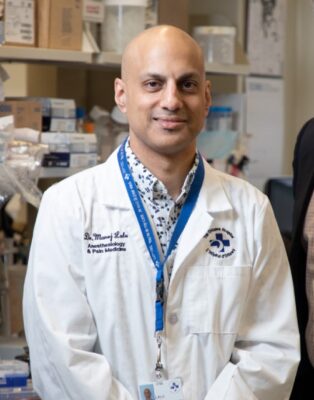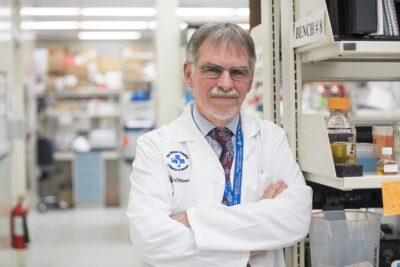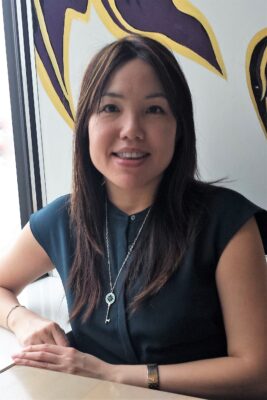 Studying the immune response of COVID-19 patients in the ICU
Why do some people get severely ill and die of COVID-19, while others experience only mild symptoms? Part of the answer may lie in how an individual's immune system reacts (and sometimes over-reacts) to the COVID-19 virus. Dr. Shirley Mei and her intensive care research colleagues will study this in critically ill COVID-19 patients using the world's most advanced "single-cell proteomics" technology.
This technology, called CyTOF, will allow the researchers to study up to 60 different biological factors all at the same time from one single cell. The researchers will create a multi-dimensional map of the immune response to COVID-19, showing how it changes over time and how it sometimes goes out of control.
The data will be shared with clinicians and researchers around the world, in order to improve treatment of COVID-19 and save lives.
A balancing act: how to provide regular patient care amid the threat of COVID-19
Dr. Kednapa Thavorn and colleagues will use health administrative data from across Ontario, available through IC/ES, to model the risks of various scenarios for restarting routine clinical procedures in hospitals. Ontario hospitals have postponed many routine clinical procedures in order to preserve resources for COVID-19 patients, but these routine procedures can't be postponed forever without serious health consequences.
As hospitals contemplate re-staring some routine care, a careful balance will need to be struck between the risks of COVID-19 and the risks of all other preventable diseases and conditions. The model will estimate overall deaths, health care costs and other factors for several scenarios, in order to help hospital administrators and policy makers make evidence-based decisions. The model could be adapted for different regions and for different COVID-19 scenarios, including a possible second wave.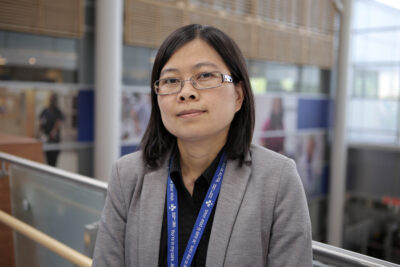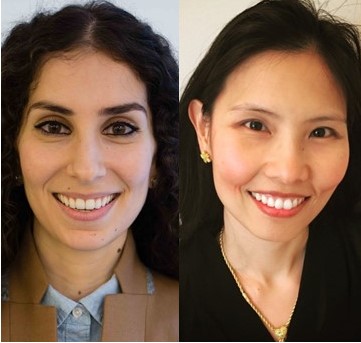 Helping COVID-19 survivors stay healthy
Drs. Sara J. Abdallah, Juthaporn Cowan and colleagues will study the long-term effects of COVID-19 in survivors, checking in on them three, six and 12 months after they were initially infected. While researchers are beginning to understand what happens in the body during a severe COVID-19 infection, much less is known about the long-term effects in survivors. But based on what is known about other viral infections, the long-term effects could be serious, affecting the lungs, heart and muscles, as well as mental health. Survivors of mild, moderate and severe infections will be included in the study. The researchers will also assess the health-care resources used by survivors. Results will help improve care for COVID-19 survivors and optimize how health-care resources are used.
The COVID-19 research taking place at The Ottawa Hospital has the potential to transform our understanding of this virus and lead to new ways to prevent and treat it and save lives. This vital research is possible thanks to support from the community. Please consider giving today in support of the COVID-19 Emergency Response Fund.
To find out more about our COVID-19 research and the many collaborators working to make these projects happen, please visit The Ottawa Hospital's Research Institute.
Keep checking back for more updates on how donations are being put to work right away and are making a difference in The Ottawa Hospital's fight against COVID-19. To get regular updates sent directly to your inbox, sign up for our newsletter, Vital Links.
The Ottawa Hospital is a leading academic health and research centre and teaching hospital proudly affiliated with the University of Ottawa.
We need your support to fund COVID-19 research projects to help in the global fight against this infectious disease. Donate through The Ottawa Hospital's COVID-19 Emergency Response Fund today.