Our Promise
"It is a privilege to be part of such an important pillar in our community."
– Mike Runia, Vice Chair, Deloitte LLP
Our Mission
The Ottawa Hospital Foundation is
a team of professional staff and community leaders who are passionately committed to inspiring, enabling, and celebrating community support for The Ottawa Hospital. Through world-class care and research, they provide each patient with exceptional service, compassion, and new hope for their health challenges.
Our Vision
The Foundation strives
to be the most efficient, effective, and respected hospital foundation in Canada, providing optimal support to The Ottawa Hospital.
Our Donors
We work hard to
build lifelong relationships with our donors. We are committed to: being accountable to all our stakeholders; utilizing each dollar donated efficiently and effectively; communicating openly and regularly; and providing exemplary governance and accountability practices.
Board of Directors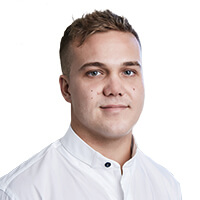 Jeffrey Clarke
President & CEO, Inflector Environmental Services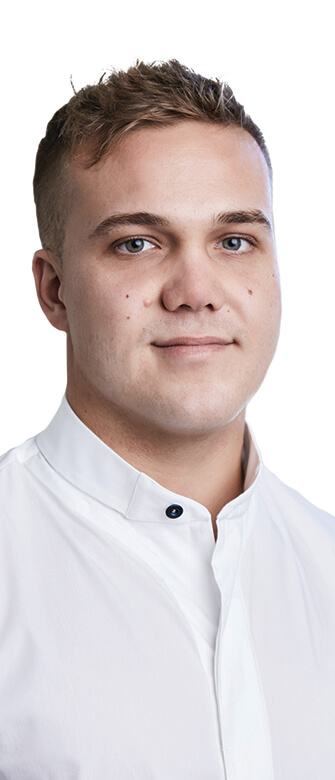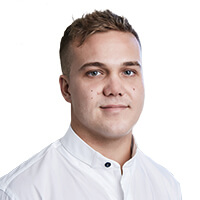 President & CEO, Inflector Environmental Services
Jeffrey Clarke
Jeffrey became personally acquainted with The Ottawa Hospital and staff while his father was being treated for lung cancer. Jeffrey's family interacted with the doctors, nurses, and staff daily for three months while his father valiantly battled the disease that eventually took him from them. Describing this experience, Jeffrey remarked,
"everyone at The Ottawa Hospital was so kind and compassionate during my father's treatment that I felt if the opportunity arose that I should give back to the hospital; this is the reason why I wanted to join the Board of Directors."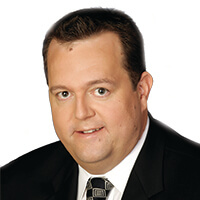 Bryce Conrad
President and Chief Executive Officer, Hydro Ottawa Group of Companies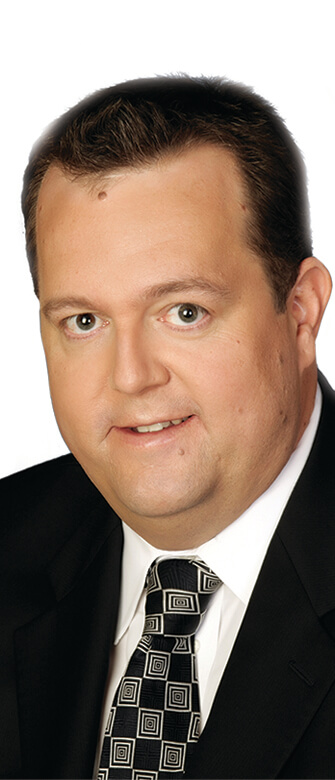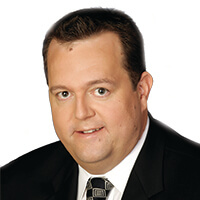 President and Chief Executive Officer, Hydro Ottawa Group of Companies
Bryce Conrad
Ottawa is Bryce's home and the prospect of supporting a key community pillar in The Ottawa Hospital by raising awareness and money for the new campus build was his primary motivation for joining the Board.  However, what Bryce didn't realize when joining the Board was the caliber of research undertaken by The Ottawa Hospital, the quality of which he describes as "simply breathtaking." Bryce's motivation is a strong and thriving community.
"We all have friends, family, and loved ones who have or will rely upon The Ottawa Hospital – and we have a collective duty to support it and create an even better hospital for future generations.  We all have a stake in its success!"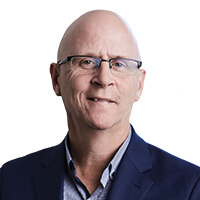 Kevin Ford
President and CEO, Calian Group Ltd.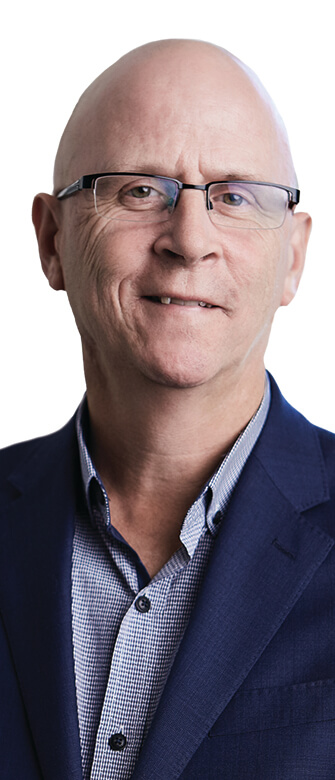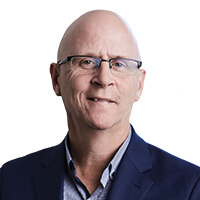 President and CEO, Calian Group Ltd.
Kevin Ford
Kevin was born and raised in Ottawa and believes it to be one of the best cities in the world to live, work, and play. A vibrant community needs access to world-class healthcare, and after many interactions with The Ottawa Hospital through family, friends, and personally, Kevin has always been impressed with the quality of care and the compassion of the staff. Kevin views his Board of Directors role as an opportunity to give back and be a proactive member of a team working to ensure Ottawa will have "freaking awesome" health care services for the community in both the short and long term.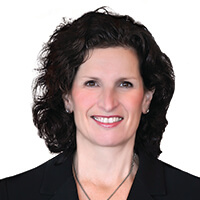 Sandra Goldberg
Transfer Pricing Consultant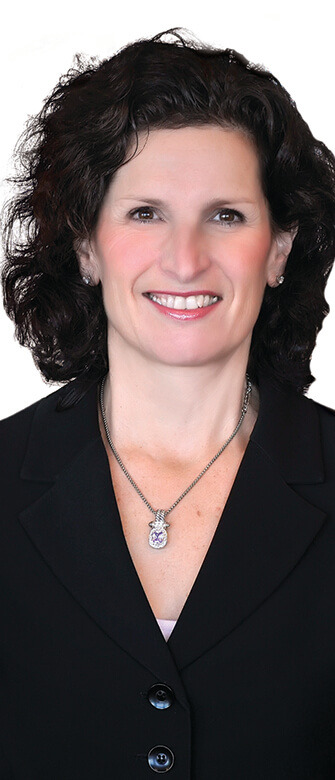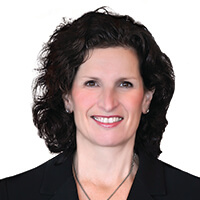 Transfer Pricing Consultant
Sandra Goldberg
Born and raised in Ottawa, Sandra has always had a strong connection to The Ottawa Hospital. The pull to become involved as a volunteer resulted from her husband receiving excellent and compassionate care following a cancer diagnosis.
Sandra attended the 2nd annual President's Breakfast and was so moved by the incredible patient testimonials that she became a Table Captain for the next few years before having the honour of co-hosting the Breakfast for four years after that. Following that, she was asked to join the Foundation Board and gladly accepted.
Sandra is very thankful to be able to give back to The Ottawa Hospital both through philanthropy and as a member of the Foundation Board.
"The Foundation staff are very dedicated and caring professionals and it is a privilege to assist in some small way the amazing research and patient care at the Ottawa Hospital."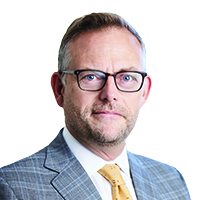 Jim Harmon
Managing Partner, Boyden Executive Search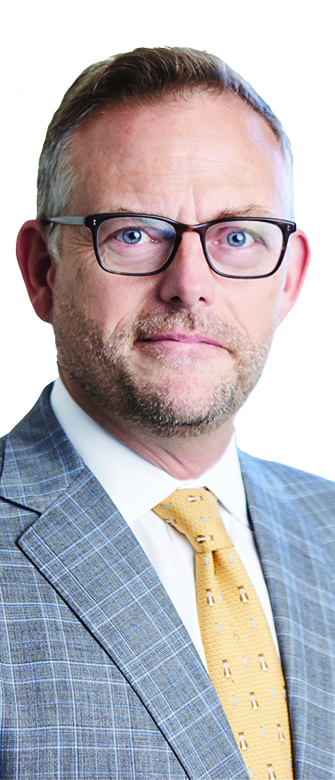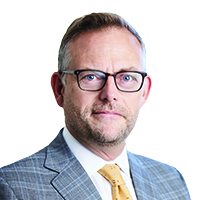 Managing Partner, Boyden Executive Search 
Jim Harmon
Jim manages the Ottawa and Toronto offices of Boyden, an international executive search firm. A native of Long Island, New York, who grew up in New Brunswick, Jim and his family have proudly called Ottawa home for the past 25 years.   
He and his team at Boyden have been long-time supporters of The Ottawa Hospital Foundation,  participating in THE RIDE, the Gala, and the President's Breakfast. Originally a member of the Governance Committee, Jim's  choice to join the board  was driven by his belief that The Ottawa Hospital Foundation  is not just a charity of choice, but one of duty and calling. All four of his daughters were born at The Ottawa Hospital, and one day, their families willl call on the hospital to be there for them as well. It's hard to find employees, friends, or neighbors whose lives haven't been enriched by the outstanding care and ground-breaking research found right  here in the National Capital Region.    
In addition to the importance of great health care, Jim enjoys his work on the board  because of the people. Jim's partnership with The Ottawa Hospital Foundation has allowed him to  meet amazing doctors, researchers, staff, patients, and fellow volunteers—all passionate about the future of health and wellness in our community and beyond.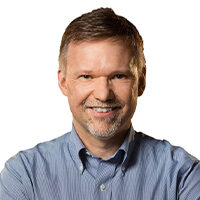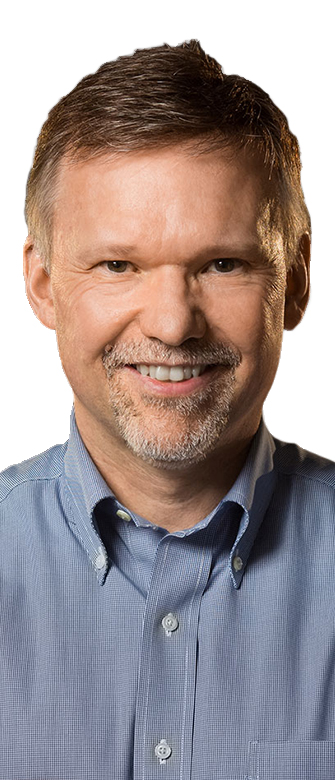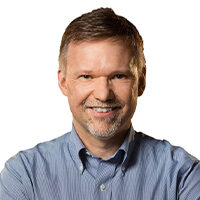 Consultant
Russell Jones
Prior to his retirement, Mr. Jones was CFO of Shopify Inc., He joined Shopify in early 2011 and took them public in May 2015. Mr. Jones has also held senior executive roles at a number of companies including Mitel Corporation, Newbridge Networks, Watchfire, Quake Technologies. He also co-founded a CFO advisory firm focused on earlier stage technology companies. Mr. Jones is a director of CPA Ontario and Sierra Wireless. He is a CPA, CA and holds a Bachelor of Commerce (Honours) from Carleton University and an ICD.D certification from the Institute of Corporate Directors.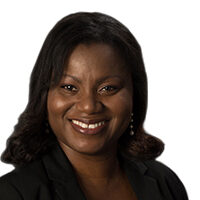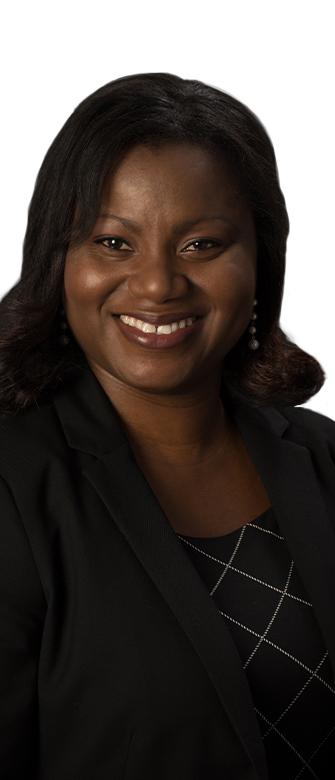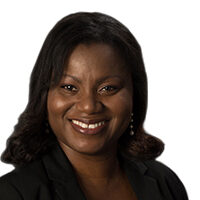 CFO, Mitel
Vanessa Kanu
As Chief Financial Officer, Vanessa is responsible for leading Mitel's global finance operations including accounting, treasury, taxation, planning and analysis and reporting.
An experienced finance leader, Vanessa's acumen and strategic mindset have been instrumental in helping to build Mitel's financial foundation, driving profitability and guiding the direction of the company. Prior to her appointment as CFO, she served in a number of roles leading global teams at Mitel. Previously, she held roles in PricewaterhouseCoopers' assurance and business advisory practice. She is a Chartered Accountant and a US Certified Public Accountant.
Currently serving on the Board of Directors of The Ottawa Hospital Foundation, Vanessa is a member of the Finance and Audit Committee.
Vanessa has been recognized for her career accomplishments. She is a Businesswoman of The Year (2020) finalist with the Ottawa Business Women's Network. In 2017 Vanessa was recognized as a 40 under 40 business leader by the Ottawa Chamber of Commerce and Ottawa Business Journal.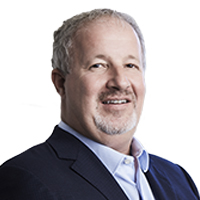 Michael McGahan
President, CLV Group and CEO, InterRent REIT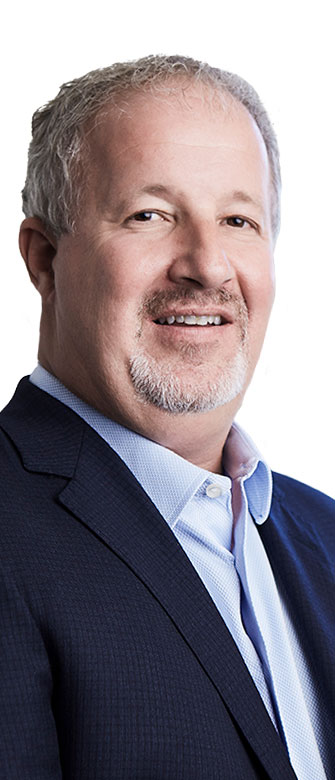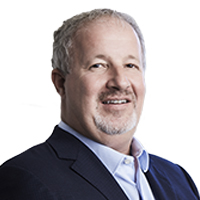 President, CLV Group and CEO, InterRent REIT 
Michael McGahan
The Ottawa Hospital is an integral function of the community and, in one way or another, most residents have had a connection to the compassionate, high-quality care that it provides. As an Ottawa resident, Mike McGahan has always had a great appreciation for The Ottawa Hospital and looks forward to helping this great institution.   
Mike is a graduate of the University of Ottawa and has been a licensed real estate agent and mortgage broker for over 30 years with extensive real estate experience in operating multi-residential apartment and commercial properties, allowing him to understand various communities and their desires. From his professional experience, Mike understands the significance of giving back and is committed to community service and involvement. Philanthropy is in Mike's nature and he is humbled to hold a position with the board in the hopes of making a difference within the community and surrounding areas. Mike looks forward to the future and is grateful to be a part of the Foundation and to give back to our community.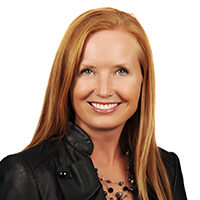 Janet McKeage
Vice President & Investment Counsellor, RBC PH&N Investment Counsel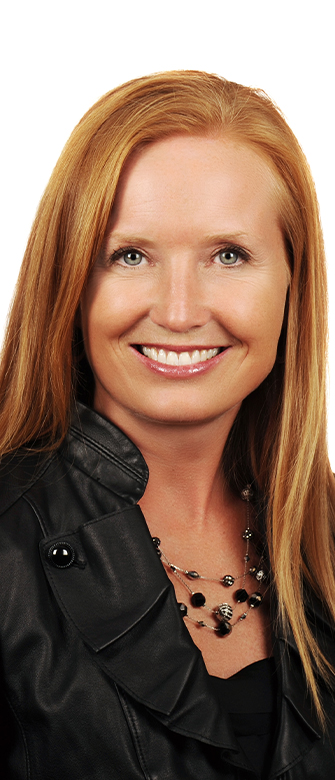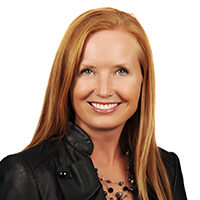 Vice President & Investment Counsellor, RBC PH&N Investment Counsel
Janet McKeage
As Vice President and Investment Counsellor for RBC PH&N Investment Counsel, Janet provides comprehensive discretionary investment management for high net worth clients and their families, corporations, foundations and endowment funds throughout Canada, U.S. and abroad. Janet joined RBC in 1991, holds a Chartered Financial Analyst (CFA) designation and is a certified Personal Financial Planner.
She is an active member of the Ottawa community, supporting various charities, in particular as Co-Chair for the President's Breakfast for the Ottawa Hospital Foundation. She sits on the board of the Ottawa Community Foundation and is a member of the Women for Mental Health, a philanthropic program that supports the Royal Ottawa Foundation for Mental Health, as well as the International Women's Forum. When not spending time with her husband and four children, Janet enjoys running, travel, golf and music. She earned her music degree from the University of Ottawa.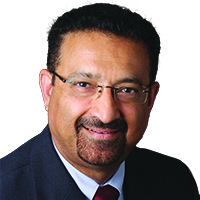 Dr. Pradeep Merchant
Site Chief, Division of Neonatology, The Ottawa Hospital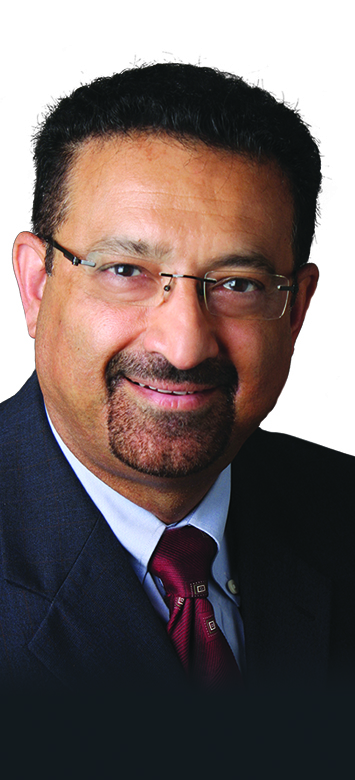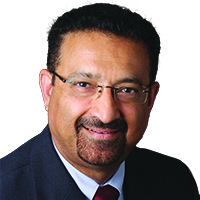 Site Chief, Division of Neonatology, The Ottawa Hospital
Dr. Pradeep Merchant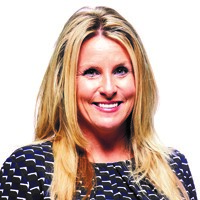 Megan Paterson
Chief Human Resources Officer, Kinaxis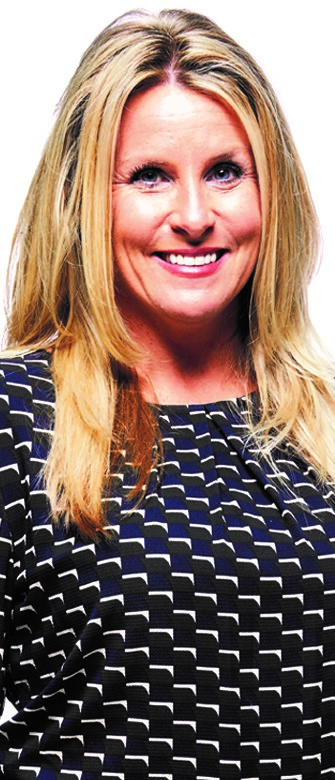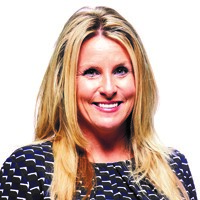 Chief Human Resources Officer, Kinaxis
Megan Paterson
Megan is the Chief HR Officer for Kinaxis, a publicly traded, international software company. Throughout her career she has led human capital for high growth, technology firms. She currently sits on the board of Interval House of Ottawa, and is committed to giving back to help those in need. She is proud to sit on the board of the Ottawa Hospital Foundation; she knows from personal experience how crucial the hospital is to saving lives in our community.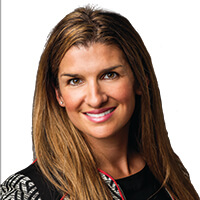 Natalie Raffoul
Managing Partner, Brion Raffoul LLP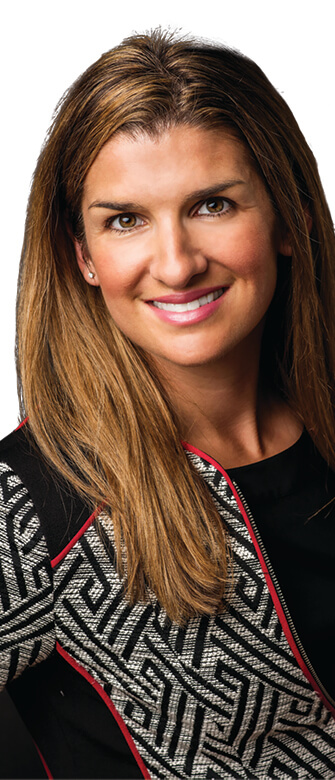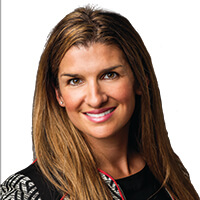 Managing Partner, Brion Raffoul LLP
Natalie Raffoul
Natalie Raffoul is the managing partner of Brion Raffoul. Natalie is a patent lawyer with internationally recognized expertise in the patenting of software and the legal issues surrounding such subject matter. That recognition includes being ranked among the world's leading patent practitioners by The World Leading Patent Professional's IAM Patent 1000 publication annually since 2014, and in 2017, shortlisted as one of seven (7) most Highly Recommended patent prosecutors in Canada.
As a patent agent, Ms. Raffoul works closely with companies of all sizes to develop and refine IP procurement strategies within the context of a particular company's business goals and environment.  As a lawyer, Natalie also works with her clients on IP enforcement issues in the pre-litigation context.  She has negotiated numerous successful agreements for her clients, that cover IP rights in Canada and globally.  Natalie holds a degree in electrical engineering from Western University (in London, Canada) and a Juris Doctor in law from Queen's University (in Kingston, Canada).
As someone who values research given her expertise in intellectual property law, Ms. Raffoul is proud to be supporting The Ottawa Hospital – an internationally renowned leader in health research.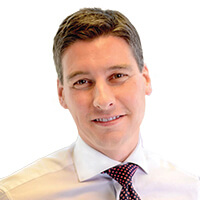 Ross Rowan-Legg
First Vice-President, Senior Portfolio Manager, Investment Advisor, CIBC Wood Gundy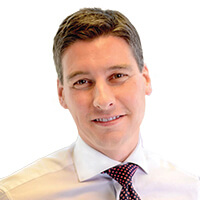 First Vice-President, Senior Portfolio Manager, Investment Advisor, CIBC Wood Gundy
Ross Rowan-Legg
Ross is a portfolio manager and investment advisor at CIBC Wood Gundy. He advises affluent investors, corporations, and institutions on long-term investment strategies, wealth, estate planning, and retirement planning. Ross holds a B.Comm from Queen's University, a Chartered Financial Analyst (CFA) designation from the CFA Institute, and has been working in the investment management industry since 1997. Ross is a member of both the CFA Institute and the Ottawa Society of Financial Analysts. Ross is actively involved in the community and sits on the boards of Club Mont Ste. Marie, Ski for Kids and The Ottawa Hospital Foundation.
"My father served as a board member of either the CHEO Foundation or The Ottawa Hospital Foundation for his entire professional career. Giving back was just something I grew up knowing I had to do. I have lived in Ottawa for most of my life and The Ottawa Hospital has been there when I needed it most. I was born there, my daughter was born there, and my father beat cancer there. I have a lot to be thankful for and that is why I give back."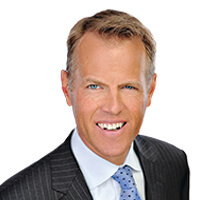 Michael Runia
Vice Chair, Deloitte LLP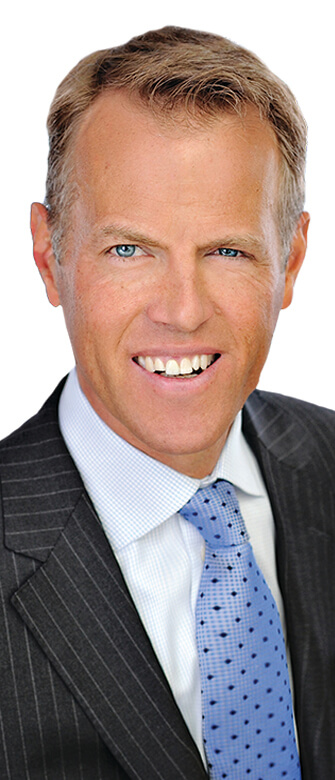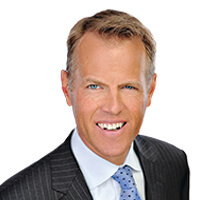 Vice Chair, Deloitte LLP
Michael Runia
Michael is a Vice Chair for Deloitte Canada.  As a Vice Chair, Michael focuses on bringing the best of Deloitte's global capabilities to our clients, assisting with their growth strategies, and the creation of shareholder value.  
Mike has broad client experience serving both public and private, Canadian, U.S. and multi-national clients. He has significant experience in providing business advisory services related to M&A, IPOs and private financings; board governance; analytics; and various financial reporting frameworks. Over his career Mike has spent time in Ottawa, Toronto and the Silicon Valley markets.
Mike serves on the both the Global and Canadian Deloitte Private Leadership teams. Michael's previous leadership roles included serving as Deloitte's National Managing Partner, Deloitte Private; Managing Partner, Ontario; Managing Partner, National Capital Region; and as the Co-Leader of Deloitte's Best Managed Companies program. 
Michael is the Chair of the Ottawa Hospital Foundation and serves on the University of Ottawa's Advisory Board of the Telfer School of Management. He was a founding director of the City of Ottawa`s Innovation Centre @ Bayview Yards. 
Michael is a Fellow of the Chartered Professional Accountants Institute in Canada (FCPA, FCA), and holds a Certified Professional Accountant (CPA) designation in the US. Michael is a member of the Young Presidents Organization (YPO)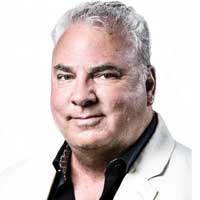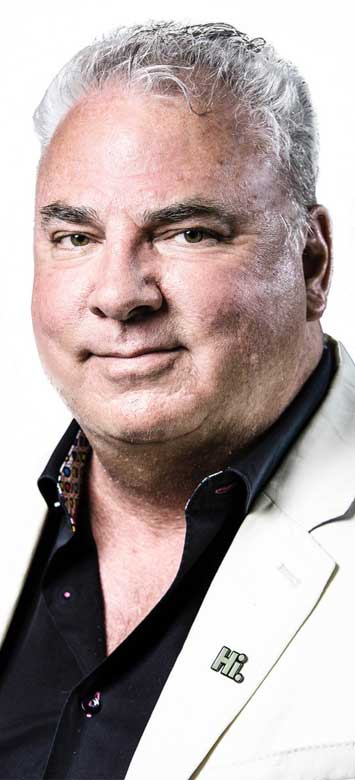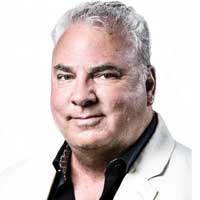 Retired CFO
Tim Saunders
Tim is a finance executive with approximately 35 years of international experience in public companies and private equity-backed start-ups. More recently, Tim was the EVP & CFO of Canopy Growth Corporation from its early days to May 2019 when he decided to retire. Over Tim's career, he has managed multiple financings that have raised over $8 billion and directed almost 40 M&A transactions, and led historic listings on the Toronto Stock Exchange (TSX) and New York Stock Exchange (NYSE), including rankings on the S&P/TSX 60 Index and the number one position on the TSX30. Prior to joining Canopy Growth, Tim held executive finance positions at Mitel, Zarlink Semiconductor, Vodafone (UK/Czech Republic), Oskar Mobil (Czech Republic) and Plasco Energy Group.
Tim is a Fellow of the Chartered Professional Accountants Institute of Canada (FCPA, FCA) and is a member of the Institute of Corporate Directors. Tim also serves on the Elmwood School board of directors and finance committee. Tim earned his CPA with PricewaterhouseCoopers and is a proud graduate of Bishop's University (Quebec) where he obtained his BBA. Tim also earned an executive certificate from the Ivey School of Business at the University of Western Ontario and is currently enrolled in the Rotman School of Management's (University of Toronto) Directors Education Program leading to an ICD.D.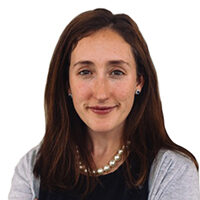 Dr. Emily Segal
PhD, CPSych, ExecHealth, Longwood Psychology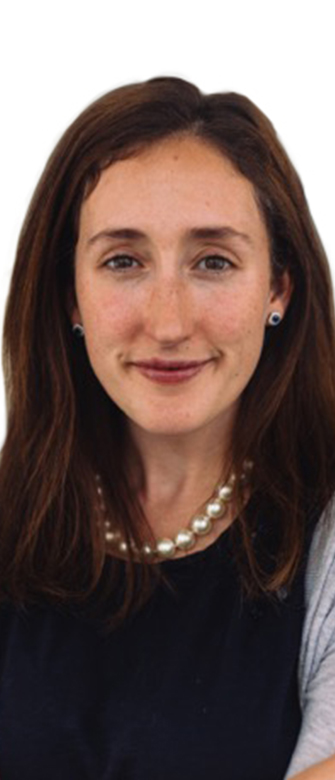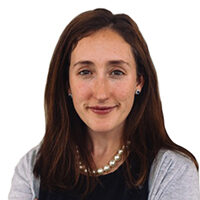 PhD, CPSych, ExecHealth, Longwood Psychology
Dr. Emily Segal
Dr. Segal is private clinical psychologist and neuropsychologist in Ottawa who trained at McGill University and Harvard Medical School. Her time spent in hospitals emphasized the importance of translating the latest advancements in research to clinical use. She worked as part of multi-disciplinary teams that included world-class neurologists, neurosurgeons, psychiatrists, anesthesiologists, nurses, and administrators, all working together to provide the best possible clinical care. 
She is grateful for the opportunity to be part of the Foundation Board of The Ottawa Hospital because she personally has seen first hand the exceptional clinical outcomes made possible by public-private partnerships and donor-directed initiatives at the other hospitals where she has trained.
As The Ottawa Hospital continues to establish itself as a centre of excellence that is committed to innovation and delivering the best possible clinical care, she believes that ensuring that it is well-funded in order to be at the frontiers of medicine and technology will put the hospital in the best possible position to make groundbreaking discoveries.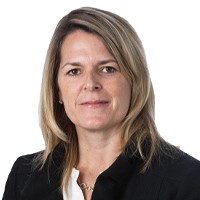 Julie Taggart
Senior VP Operations, Taggart Realty Management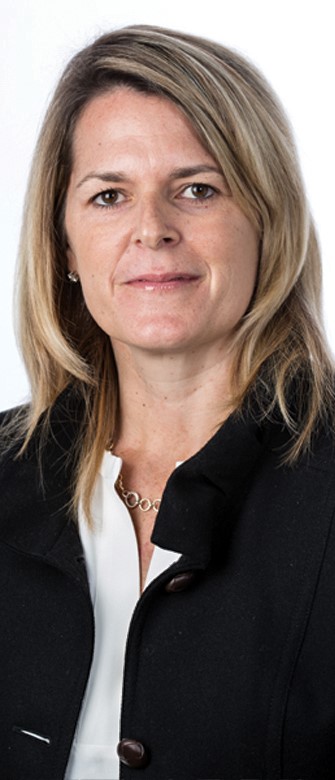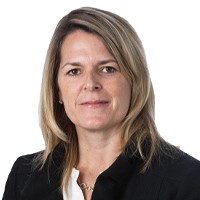 Senior VP Operations, Taggart Realty Management
Julie Taggart
Julie is the Senior VP Operations for Taggart Realty Management.  Julie joined the Taggart Group in 2000 and has over 15 years of Real Estate experiences.  She oversees the operations and leasing of the retail, residential and office portfolio, as well as all new development projects for Taggart Realty. She has developed strong relationships with key national retailers and investors.  Julie has Business degree from Bishop's University.
Julie has been personally affected by cancer and the support and care her family received during a difficult time was exceptional.  Julie feels that by joining the board she can support the further development of an incredible team to ensure that all patients received the best care possible.
Committees
Assists the Board of Directors in fulfilling its fiduciary responsibilities regarding the Foundation's financial and accounting policies, financial reporting practices, and audit process.
Assists the Board of Directors in fulfilling its oversight role with respect to long-term investment funds held under management by the Foundation.
Assists the Board of Directors by identifying and nominating persons to serve the Foundation within its governance structure and ensuring appropriate succession planning.
Assists the Board of Directors by focusing on governance matters that will enhance the Board's and the Foundation's performance.
Assist the Board of Directors in conducting necessary business and administration of the affairs of the Foundation such as recruitment, review, and approval of the goals and objectives, and risk mitigation among others.
Our management team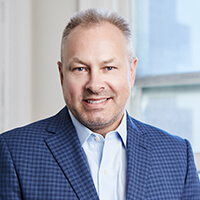 Tim Kluke
President and CEO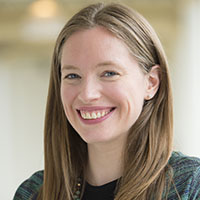 Fiona Charlton
Vice-President, Marketing and Community Engagement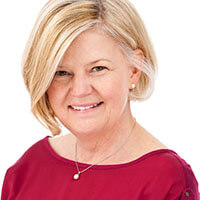 Shelley Crawford
Vice-President, Finance and Administration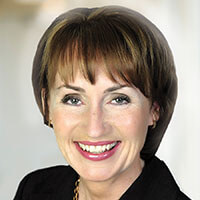 Heather McLean
Vice-President, Philanthropy Operations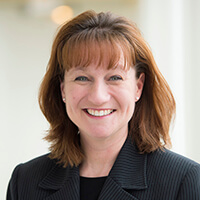 Jennifer Van Noort
Vice-President, Philanthropy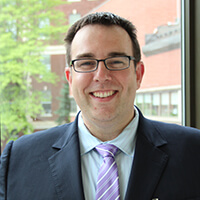 Rob Gottschalk
Associate Vice-President, Philanthropy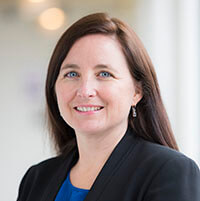 Kelly Goulet
Associate Vice-President, Philanthropy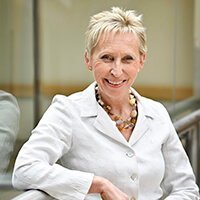 Nancy Stanton
Associate Vice-President, Philanthropy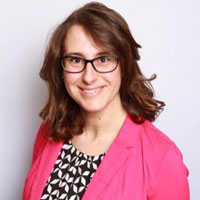 Ingrid Gingras
Director, Integrated Marketing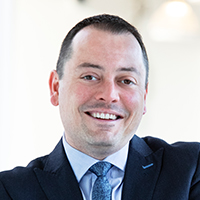 Daniel Knox
Director, Campaign and Executive Office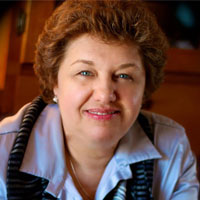 Sandra Massih
Manager, Revenue and Database Integrity