Read about our projects
Hyperbaric oxygen therapy for COVID pneumonia
Innovative prototypes to protect our people
Preventing dangerous blood clots in COVID-19 patients
Leading the way to a common approach for testing strategies in the region
Using big data to find promising drugs for COVID-19
Optimizing the capabilities of virtual care
Enhancing patient care through data and analytics
In the latest round of funding from the COVID-19 Emergency Response Fund, supported entirely through the generosity of donors, new research, innovation, and care projects have been approved for seed funding and will now get underway. These vital projects are the latest initiatives chosen out of more than 160 ideas submitted to the COVID-19 Ideas Hub.
The Hub was created by the hospital to allow any staff, regardless of background or role, to submit innovative ideas to combat COVID-19. Teams of experts evaluated the feasibility, available funding, and whether the idea could positively impact The Ottawa Hospital, patients, and the community.
The following care, innovation, and research projects have been selected for seed funding which is made possible by the many generous donors who supported the COVID-19 Emergency Response Fund – thank you to all who have donated.
---
Hyperbaric oxygen therapy for COVID pneumonia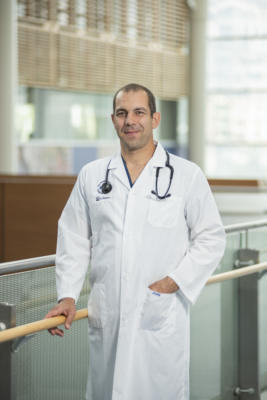 When COVID-19 takes over the lungs, it can feel like you can't get enough air into your body, no matter how much you gasp. When this kind of COVID pneumonia sets in, the only option is to hook the patient up to an artificial breathing machine (a ventilator), with a tube down the throat (intubation). Unfortunately, only half of people with COVID-19 who require intubation will survive after this invasive, last-resort treatment. Dr. Sylvain Boet and his colleagues believe that hyperbaric oxygen therapy (HBOT) may be able to help some people with COVID-19 pneumonia avoid mechanical ventilation and increase survival. HBOT involves placing patients in a pressurized room or chamber so they can breathe 100% oxygen. It can increase the delivery of oxygen to tissues by 10 to 20-fold and can also boost the immune system and help the body fight infections. Small studies in other countries suggest that HBOT may help treat patients with COVID-19 pneumonia, but more research is needed. Dr. Boet and his team will initiate a study of HBOT in people with COVID-19 pneumonia at The Ottawa Hospital, and will work with colleagues around the world to explore the possibility of expanding the trial to other hospitals.
"Hyperbaric oxygen therapy is safe and non-invasive, and our aim is to help COVID-19 patients with pneumonia avoid the need for an artificial breathing machine."
– Dr. Sylvain Boet, scientist and anesthesiologist at The Ottawa Hospital
UPDATE:
Dr. Boet has assembled a team of national and international experts in hyperbaric oxygen therapy and has carried out a systematic review and a media appearance in support of the study. His team has secured approval from Health Canada and Clinical Trials Ontario and recently applied for over $1.2 million in funding for the study. Funding from the COVID-19 Emergency Response Fund provided seed funding for this research project.
Learn more about the research team and the core resources involved.
---
Innovative prototypes to protect our people
Developing innovative solutions to address staff safety is critical during this pandemic. It is vital that our people have the best tools to support them for the duration of the crisis. This initiative will use seed funding to support the development and testing of prototypes for priority Personal Protective Equipment (PPE), devices, and supplies to support patient care and staff safety.
Some of the projects supported by this initiative will look at developing, piloting and evaluating equipment like a helmet-based ventilation system for patients in respiratory distress, 3D printed custom-fit sterilizable masks and glideoscope blades for fast intubation, and producing N100 masks for Operating Room staff. It will also look at evaluating barrier methods such as a negative pressure COVID box to improve the safety of aerosol-generating medical procedures (such as intubation or suction), and at creating virtual reality educational videos for safe practices in clinical settings, including various treatment scenarios and how to safely put on and remove PPE.
---
Preventing dangerous blood clots in COVID-19 patients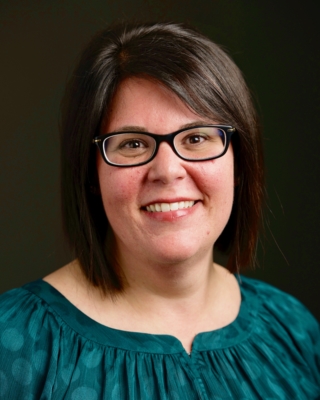 Drs. Marc Carrier, Lana Castellucci and colleagues are contributing to an international clinical trial  to find out whether a high dose of blood thinner can prevent dangerous blood clots in hospitalized COVID-19 patients. About 60 percent of these patients develop blood clots, which can be deadly if they travel to the lungs. Not only can blood thinners prevent clots, there is some evidence that they may also alter the course of a COVID-19 infection by interfering with the ability of the virus to latch onto and invade human cells. Patients hospitalized with COVID-19 already receive a low dose of blood thinner as part of their normal care. The researchers will test whether a higher dose can reduce death, transfer to intensive care or the need for mechanical ventilation. The team will also look at how the treatment affects blood clots and major bleeding. This study will immediately impact the clinical care of patients with severe COVID-19 in 13 sites across Canada as well as at sites in the United States and Europe.
"We know patients with COVID-19 are at higher risk of blood clots, which is why we are looking at ways to protect them," – Dr. Lana Castellucci, associate scientist at The Ottawa Hospital
UPDATE:
The COVID-19 Emergency Fund has helped this team to participate in two blood thinner studies assessing different dosing of blood thinners in COVID-19 patients. To date, 22 patients have been recruited in the ATTACC trial and one in the RAPID COVID COAG trial, which has only recently been open for recruitment.
Learn more about the research team and investigators involved.
---
Leading the way to a common approach for testing strategies in the region
In order to enhance the efficiency of COVID-19 testing, more research is needed to better understand the various testing approaches available and in which settings (e.g. hospital-based or community-based) these testing approaches are most effective.
Currently, a variety of testing approaches are being investigated throughout the region by multiple healthcare groups.  Through this project, our hospital will assume a leadership role and create a team that will help to centralize and guide testing strategies adopted across the region.
Having this centralized oversight is especially important to ensuring the safety of healthcare workers, patients, and the public as procedures and surgeries resume.
The team will also develop predictive algorithms for determining the probability of COVID-19 prior to a test being administered and will streamline the use of innovative apps for contact tracing.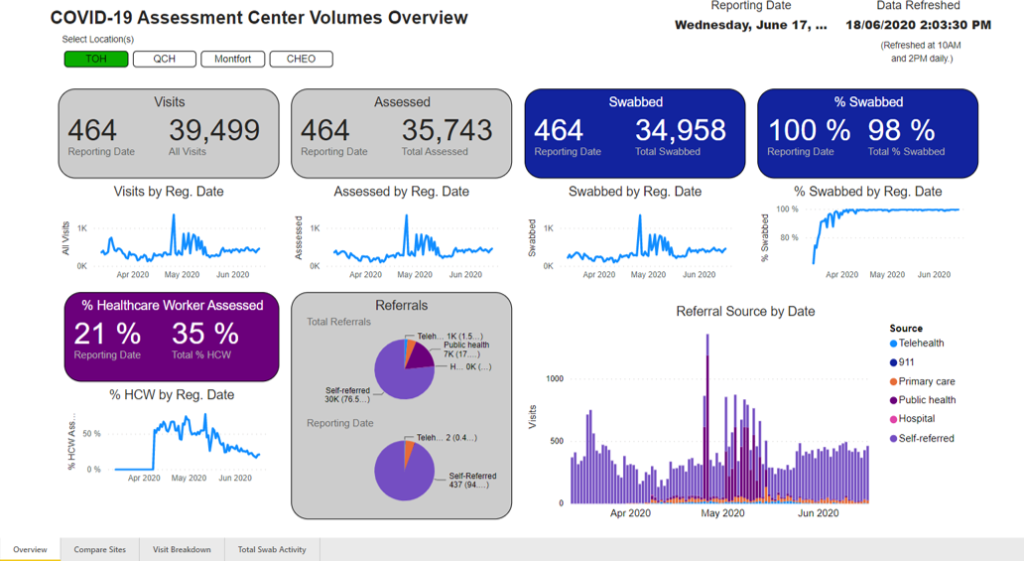 ---
Using big data to find promising drugs for COVID-19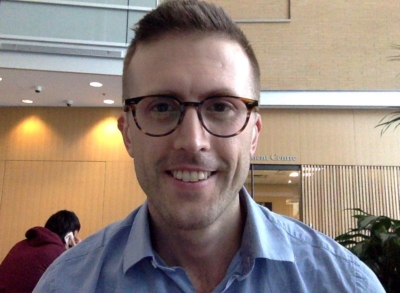 Dr. Derek MacFadden and his colleagues plan to identify promising drugs to treat COVID-19 by analyzing past data from 3,000 Ontario patients treated for other kinds of coronavirus infections between 2014 and 2018. Once the team identifies which drugs are associated with the best patient outcomes, they will use the same process to see how effective those drugs have been at treating patients with COVID-19. The drugs they identify in this screening process would then be tested in a lab to confirm their anti-viral activity against COVID-19. Drugs that pass this stage could potentially be used in future clinical trials for patients infected with or at risk of contracting COVID-19. Unlike most lab-based drug screening approaches, this big data approach has the benefit of seeing how drugs work in humans infected with the virus, and what dose is needed to be effective.
"By looking at which drugs have been successful at treating past coronavirus infections, we can predict which ones are likely to work against COVID-19," – Dr. Derek MacFadden, scientist at The Ottawa Hospital
UPDATE:
Researchers are finalizing their analysis, combing through large amounts of data. Once the analyses are finalized, the research team will be publishing their methods and results. The hope is that these results will be a guide for further research.
To learn more about the research team, investigators, and core resources, please visit here.
---
Optimizing the capabilities of virtual care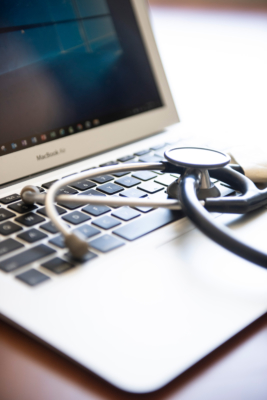 To help limit the spread of COVID-19 or any future widespread illness, while also avoiding disruption of care services, it will be essential to explore enhancements of the hospital's virtual care offerings. With this project, a team will be assembled to evaluate the virtual care initiatives at The Ottawa Hospital.
This initiative will explore topics such as post-discharge virtual care following a surgery, virtual care for populations with chronic illness or disability, adapting ambulatory care to virtual visits, and looking at how virtual options could be used to provide support to our health partners in the community.
Thorough evaluation, including understanding the potential challenges and barriers from the perspective of patients and providers, will be key to determining the feasibility and sustainability of virtual care programs.
---
Enhancing patient care through data and analytics
Since the beginning of the pandemic, there has been a significant demand for COVID-19 data to support a variety of work at the hospital including research efforts, quality improvement activities, and clinical care. This project will see the creation of a common data mart that leverages the data within Epic, the hospital's digital health network. This will link data at the individual patient level to COVID-19 infection status, demographics, medical history, lab and medical imaging testing, and pharmacy orders.
This initiative will enable projects using data to look at a variety of topics from evaluating treatment protocols in ICU patients to predicting COVID-19 in certain populations. Ultimately, it will enhance the hospital's ability to support high-quality patient care and our COVID-19 research agenda.
---
The Ottawa Hospital is a leading academic health, research, and learning hospital proudly affiliated with the University of Ottawa.