As someone who has dedicated his life to being at the bedside of others during an illness, Fr. Alex Michalopulos now has a better understanding of that fear others faced after his recent COVID-19 diagnosis in April. Today, as a recovered patient of COVID-19, Fr. Michalopulos says the experience was a real eye-opener for him and he's grateful for the compassionate care he received.
Condition deteriorates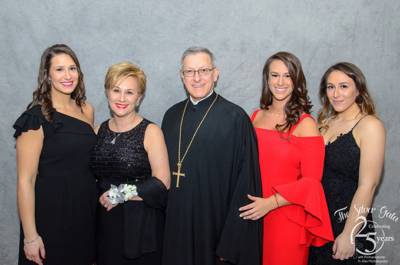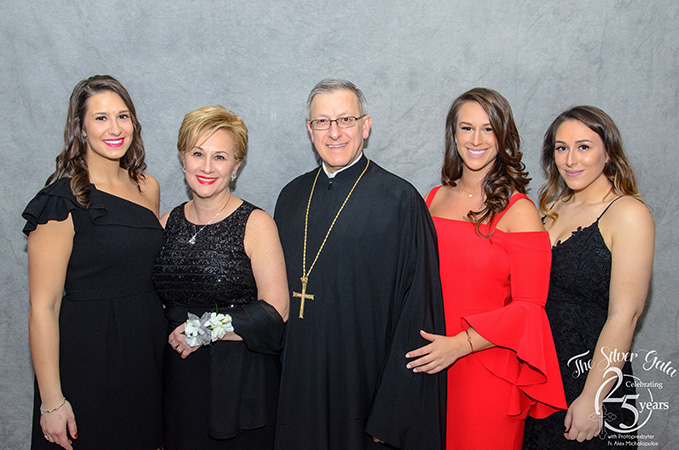 The Greek Orthodox priest wasn't feeling well at the end of March—a busy time for this church community. By April 5, he was diagnosed with COVID-19 and he self-isolated at home. Over time, his condition worsened with extreme headaches, and a progressing cough, resulting in respiratory issues and fever. He was admitted to The Ottawa Hospital, General Campus on April 9.
The gravity of this illness and the resulting discussions became serious very quickly. "There was a discussion about the ventilator that could be needed at some point for my care. DNR consent (Do Not Resuscitate) was discussed and how I should talk with my family about it," remembers Fr. Michalopulos.
The 61-year-old was transferred from the Emergency Department to a floor where a specialized team could care for him. "It was very scary to go through this experience. I had no idea how this was going to evolve. Doctors and nurses coming in dressed like you see in the movies with their PPE. Not being able to breathe—coughing continuously, headaches—at times I just wanted to die they were so bad."
Extraordinary care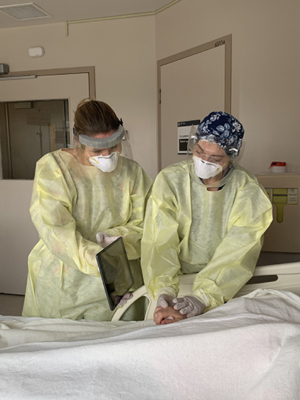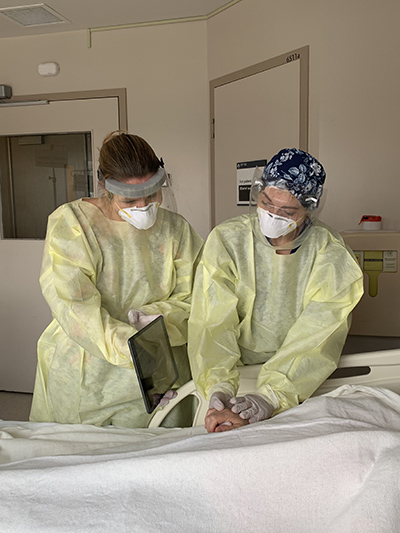 While Fr. Michalopulos recalls the fear he felt as he fought for his life, he's grateful his condition never deteriorated to the point where he needed to be on a ventilator. That gratitude also extends to each person who helped care for him while he was at The Ottawa Hospital. "The doctors, nurses, and cleaning staff were amazing. I take my hat off to them."
It wasn't easy to be going through this illness without his wife and daughters by his side. With visitor restrictions in place to protect patients and staff, he could only connect with his family by phone. He adds his care team put him at ease during the times he was in extreme pain.
"All those medical professionals were so caring—it was reassuring that I was in good hands. They put me at ease."
– Fr. Alex Michalopulos
Dr. Samantha Halman, General Internal Medicine Specialist, has been caring for COVID-19 patients since the arrival of the virus in March. She says for patients like Fr. Michalopulos and others, her medical team served a dual role.
"It wasn't always about the medical care when treating our COVID patients. Sometimes it was about spending that extra five minutes with a patient. It was important for people to know we were there for them not only as patients but as people."
– Dr. Samantha Halman
Being on the frontlines during these unprecedented times has been challenging at times. While Dr. Halman never imagined working through something like this, she's proud of the efforts of her colleagues at The Ottawa Hospital. "This pandemic exemplifies why we went into healthcare – we want to help people."
It was compassionate care coupled with his faith, that carried him through. He admits it was an eye-opening experience. While Fr. Michalopulos had minor surgery in the past, it wasn't until his COVID-19 diagnosis and extraordinary care he received at The Ottawa Hospital that he realized how fortunate he is to have this caliber of healthcare in our community. "I was so grateful to all of them for the care; I had pizza delivered to staff when I was leaving."
Thankful to be on the mend
Fr. Michalopulos was released from hospital on April 19 — Greek Orthodox Easter. As he reflects on his time in hospital, he couldn't be more thankful to be on the road to recovery today. "For the times when the doctors or nurses came in to see me, for the times when I was reassured—I'm thankful I was well taken care of with love and respect for human life."
As tears well up in his eyes, and he stops briefly to regain his emotions, Fr. Michalopulos says it's sometimes good to be on the other side, to feel what others are going through. "I have a lot more respect for the medical professionals. I always had, but this time it was at a different level. They were there for me.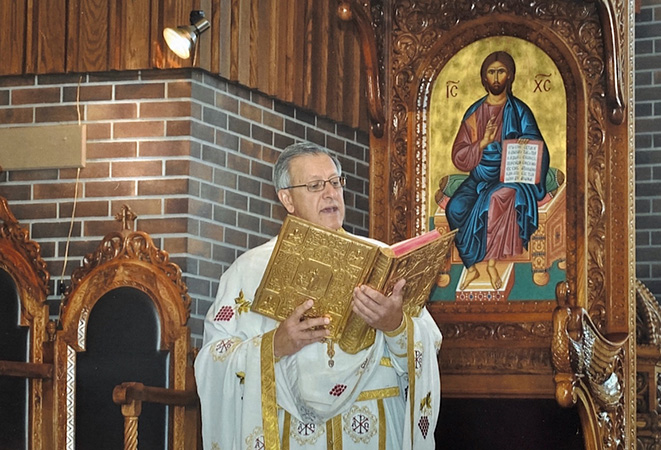 "They held my hand. They showed compassion. They showed a lot of respect and love. I will be forever grateful for them." – Fr. Alex Michalopulos
It was that special touch, and care from complete strangers that helped give Fr. Michalopulos the strength to get back home to the family he loves and eventually to his parish family.
"I will always remember how I was treated by strangers. I admire them and will always pray for them."
Research update
Researchers at The Ottawa Hospital are exploring more than 60 research projects to support the world-wide effort to find better ways to treat and prevent COVID-19.  A number of those projects have been supported by the COVID-19 Emergency Response Fund, including a study led by Drs. Sara J. Abdallah and Juthaporn Cowan. Their research is looking into the long-term effects of the virus. They will be checking in on participating patients at three, six, and 12 months after they were initially infected. Survivors of mild, moderate, and severe infections will be included in the study and researchers will assess the healthcare resources, such as visits to the Emergency Department, hospitalizations, and medications that were used by survivors. Results will help improve care for COVID-19 survivors and optimize how healthcare resources are used.
Fr. Michalopulos agreed to take part in this study. "I thought it would be useful to help researchers understand the effects and lingering effects of the virus in gathering information to help create a vaccine and or a cure."
He's grateful to have survived the virus, and this is another way to show his appreciation for the care he received while also helping others. "I also feel it is important to participate as my results will add to the information used to make gains in fighting this contagious and aggressive virus that has changed the society all over the world as we know it."
---
Listen to the latest episode of Pulse Podcast, where we go behind the scenes with Dr. Halman and hear what it's like on one of the units at the Ottawa Hospital caring for COVID-19 patients.
---
The Ottawa Hospital is a leading academic health, research, and learning hospital proudly affiliated with the University of Ottawa.