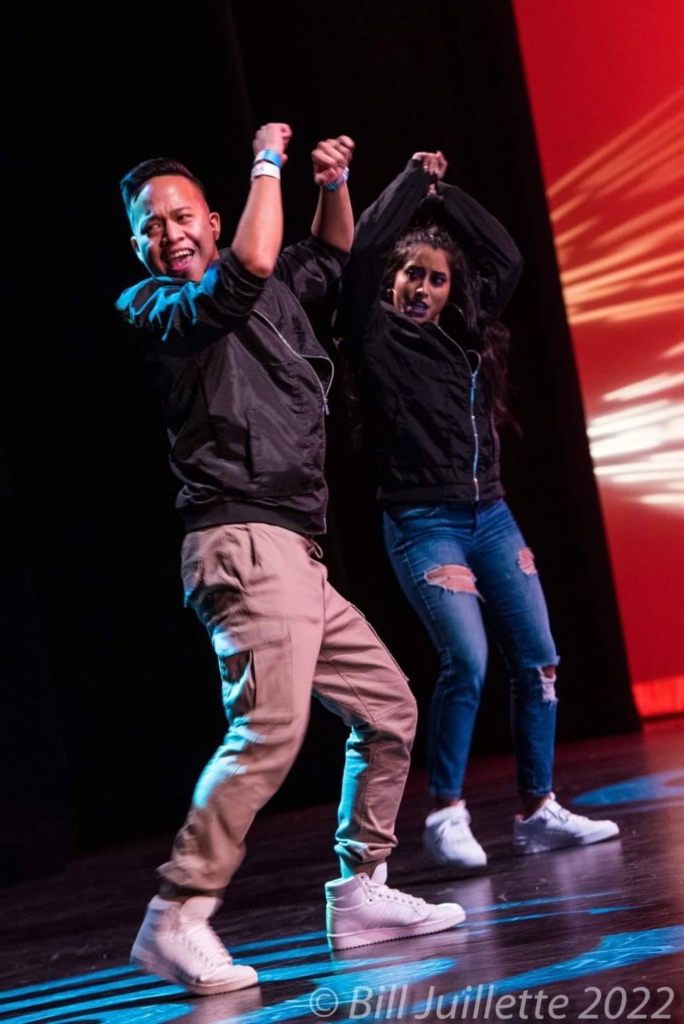 If you see someone skipping or moonwalking down the halls of The Ottawa Hospital's Transplant and Cellular Therapy Unit, chances are you've found Phil Nguyen, the ward's most musically inclined nurse. A nurse-by-day, hip-hop-dancer-by … well, pretty much all the time, Phil has spent almost 10 years working with cancer patients at The Ottawa Hospital.
Never one to stand still, Phil also teaches at uOttawa, is president of the local chapter of the Canadian Association of Nurses in Oncology (CANO), and volunteers with Culture Shock, a not-for-profit, hip-hop dance organization that works with at-risk youth.
Read on to learn what motivated Phil to drop his original university plans in favour of nursing, and where the self-proclaimed foodie recommends grabbing a bite to eat in town.
Q: When did you decide to become a nurse?
A: During high school, I volunteered at the General Campus coffee shop. Sitting at a cash register, pouring coffee — that's how things started. Through my exposure to healthcare professionals, I realized I had an interest in healthcare. In Grade 12, I had to do a co-op placement, and I said I was interested in medicine and talking to people. They placed me in the Cancer Program chemotherapy unit shadowing various nurses, volunteers, doctors etc. I was inspired by the fact that despite how challenging it was, the staff always treated patients with such kindness while incorporating up-and-coming medicine.
I had already applied to Carleton for political science and sociology, but after the co-op experience, I thought, "You know what? I'm just going to pursue nursing. I think this is it for me."
"Yes, this is where I need to be. This is my home."

— Phil Nguyen
Q: What drew you to oncology specifically?
A: During nursing school, I forgot about oncology, because I was just so fascinated by the other disciplines within healthcare and nursing. It wasn't until my final year, when I was assigned to do a placement in medical oncology, that I realized, "Yes, this is where I need to be. This is my home."
Although I was always passionate about nursing, working alongside patients with cancer through their various stages and trajectories of their illness lit a fire in me. After graduating, I applied to work as a registered nurse in medical oncology, and that's where my career started.
I currently work in the Transplant and Cellular Therapy Unit.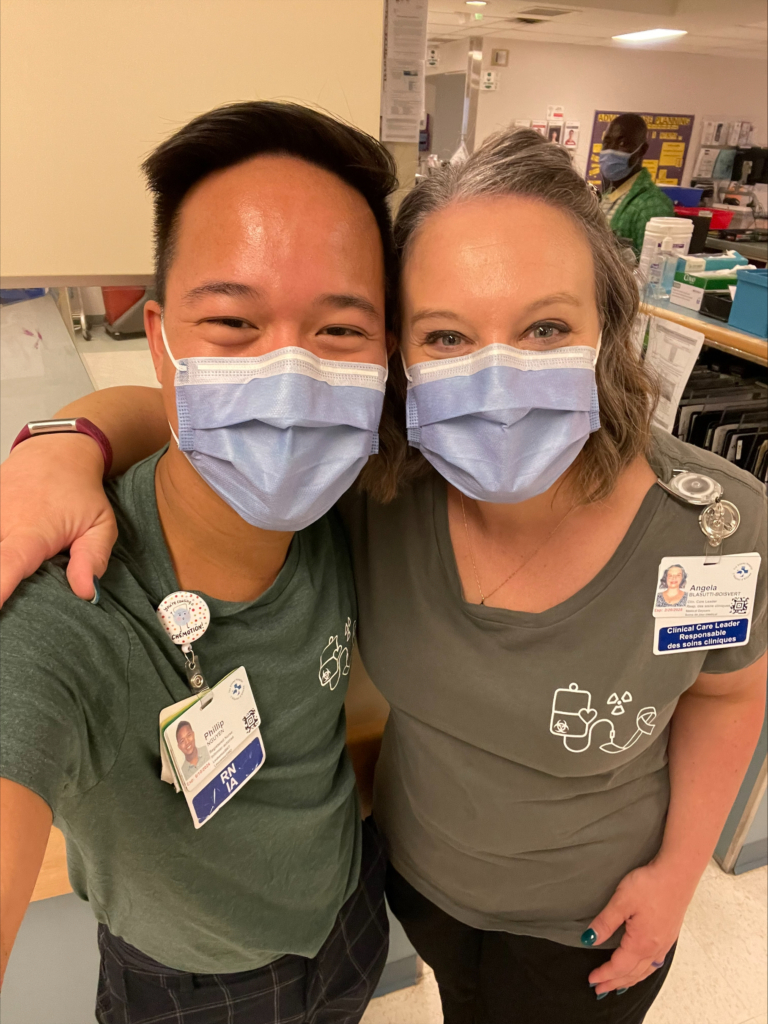 Q: What is it like being an oncology nurse today?
A: I think of our patients' journeys not as a sprint, but a marathon. It's a journey I get to see from the beginning of diagnosis to therapies and through recovery or, unfortunately for some, end of life. It's very full circle.
It's also providing care holistically and thinking outside the box. Nursing in oncology means providing care not just for the patient's physical wellbeing, but also for their mental, psychological, and emotional wellness. We value quality of life and simply can't put a cookie-cutter template on their care. It's the little things that end up making a big difference.
Another great thing about being a clinical bedside nurse is having my finger on the pulse of what's new and innovative. Something new for us is providing stem cell transplants to patients with multiple sclerosis and CAR T-cell therapy — which I would describe as an immune therapy where we use a patient's own cells to try and attack the cancer cells. It's providing hope for our patients.
Q: As a nurse, why do you work at The Ottawa Hospital?
A: We have high standards and are constantly looking at various ways to be innovative and improve healthcare through collaboration. As a whole, our organization promotes personal and professional development. We are open to new ideas and are willing to challenge the status quo. It's not, "This is the way it is and the way it has to be" — it's more, "Let's talk about this, let's explore this realm."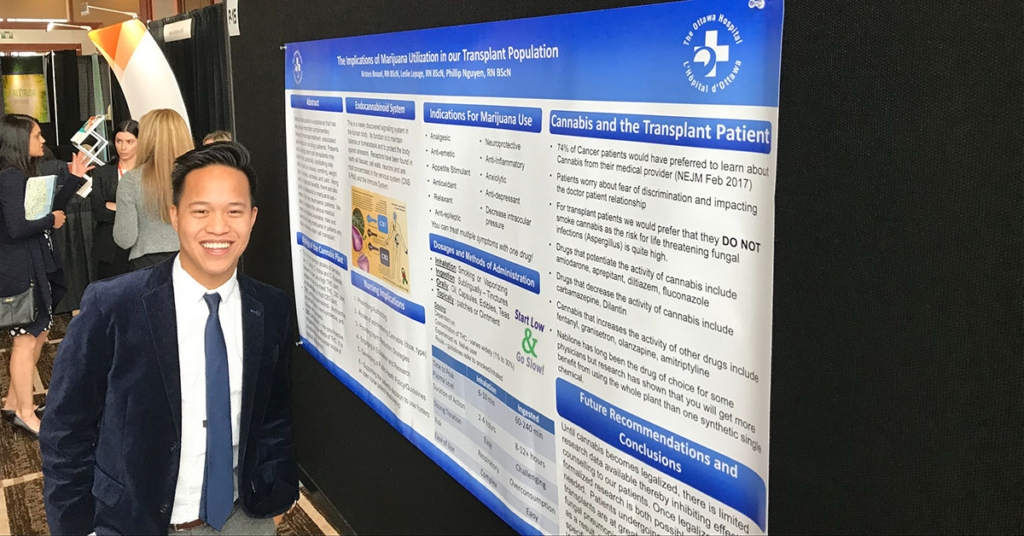 The Ottawa Hospital is also such a multicultural organization. We have a diverse and supportive culture that provides equal opportunity to all staff. I appreciate that we celebrate our differences and learn from one another.
But most importantly, we promote family-centred care. We encourage families to participate and be involved in the care of their loved ones. We recognize that when patients are in shock after being informed of their cancer diagnosis, they may not retain all that was mentioned to them. Having a second set of ears to listen, take notes down, and be part of the patient journey is important.
Q: What makes you excited about the future of healthcare?
A: I wear multiple hats, and one of them is teaching as a clinical professor and simulation instructor for uOttawa. My role is to support and mentor nursing students during their placements at The Ottawa Hospital, in hopes that they will obtain the knowledge to contribute to our society. Our next generation of healthcare professionals are thirsty for knowledge and eager to facilitate change. I look forward to seeing what they can offer!
Q: Besides nursing, what are you most passionate about?
A: I'm known as a foodie, so any time someone's looking for where to go for dates or whatever, they come to me. My two general recommendations for Ottawa would be pho — it's great, it's super cheap, it's filling, and it's healthy — and, if you like a good kick and don't mind eating with your hands, I would totally say go for shawarma — it's a classic in Ottawa.
My specific favourites are Supply and Demand — they have this wicked squid ink pasta you just cannot pass up — and Mati, for Mediterranean.
The other thing I love is music and dance. I first started dancing hip hop when I was 16. Before that, I was very introverted and into gaming, but hip hop was my way of segueing into becoming more of an extrovert.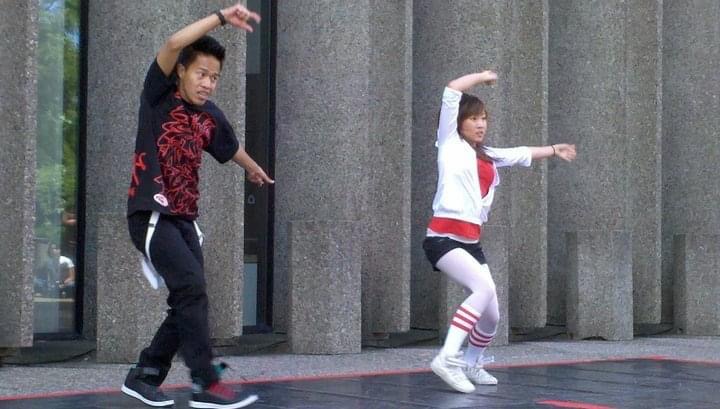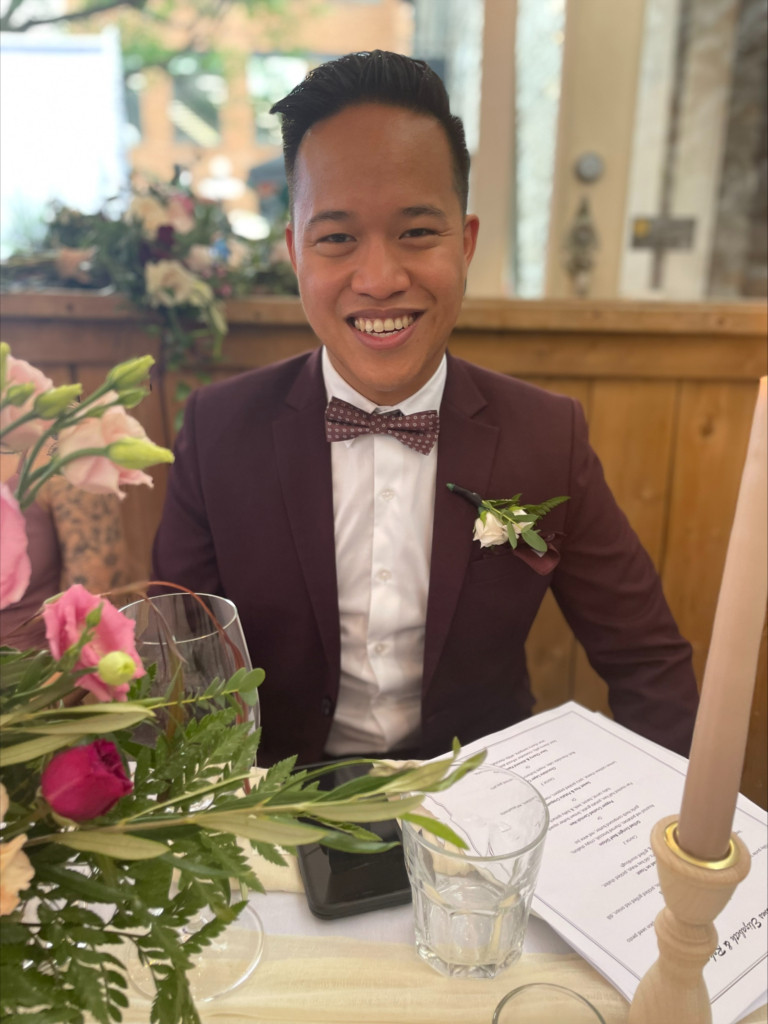 Not everyone loves golf or football, but what everybody can relate to is music, it's all around us. So, I'll find myself playing a little Lionel Richie or a little Lady Gaga for patients, depending on who it is.
More often than not, I find myself galloping, skipping, or strutting down the hallways. Sometimes it'll perk up someone's day, and it just gets people out of their rooms!