For a long time, Dan MacMillan believed he could control every aspect of his life. His theory was simple – if he kept to himself, put his head down and worked hard, he could overcome anything that came his way. For a while this practice worked well for Dan. Afterall, it helped him through university where he received his Bachelors Honours degree in Economics from University of Ottawa and led him to a successful career as a Vice President and Wealth Advisor at BMO Nesbitt Burns. But in 2020, just as the COVID-19 pandemic hit Ottawa, Dan received shocking news that would force him to give up control. At just 51 years old, he heard three, life-altering words, "You have cancer."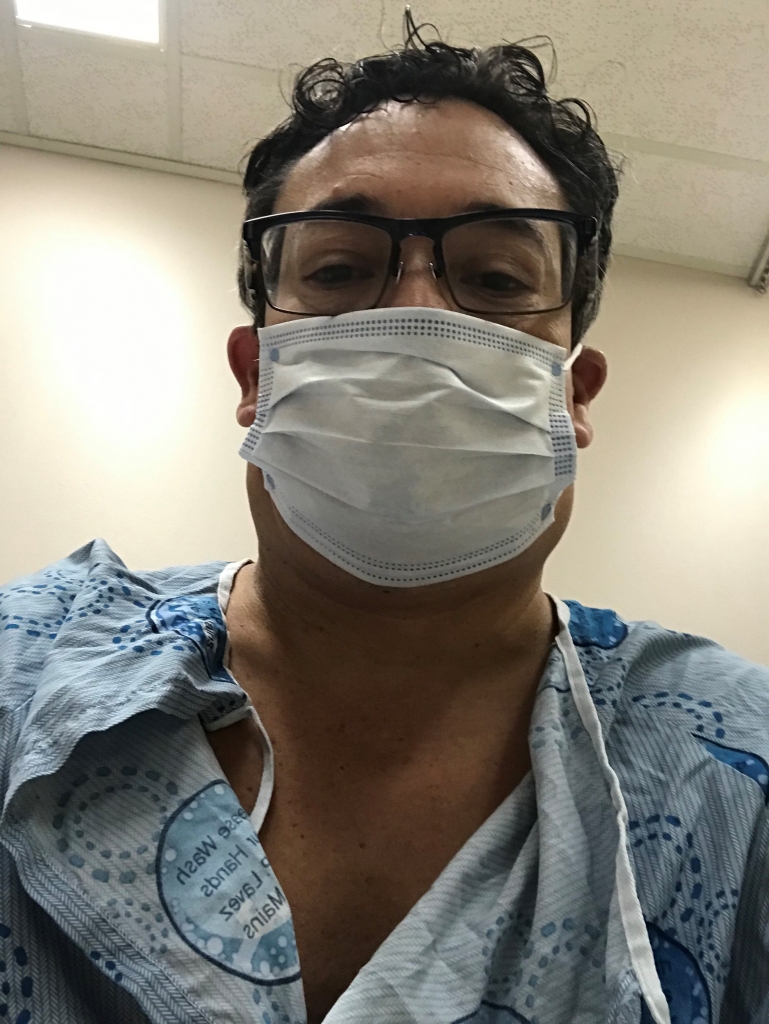 "When we received Dan's diagnosis we cried."

– Jenny Chen
It started with the development of a rash, excessive night sweats, and swelling in his neck to the point where he no longer fit into his dress shirts. "My neck got so thick I looked like the incredible Hulk," explained Dan. It was initially thought to be a minor viral infection, but when his symptoms progressed, Dan's partner, Jenny Chen, grew concerned and urged him to book an appointment with his doctor. "Jenny was the driving force in encouraging me to get my symptoms checked out," said Dan. "If it wasn't for her, I would have put it off even longer."
After months of tests, lymph node, and bone marrow biopsies, Dan was diagnosed with small lymphocytic lymphoma (SLL), a cancer mostly found in the lymph nodes. Though it was caught early, a diagnosis of this magnitude was gut wrenching. "When we received Dan's diagnosis we cried," said Jenny.
This was the beginning of an emotional journey through cancer treatment and care at our hospital. One which led them to want to support our hospital.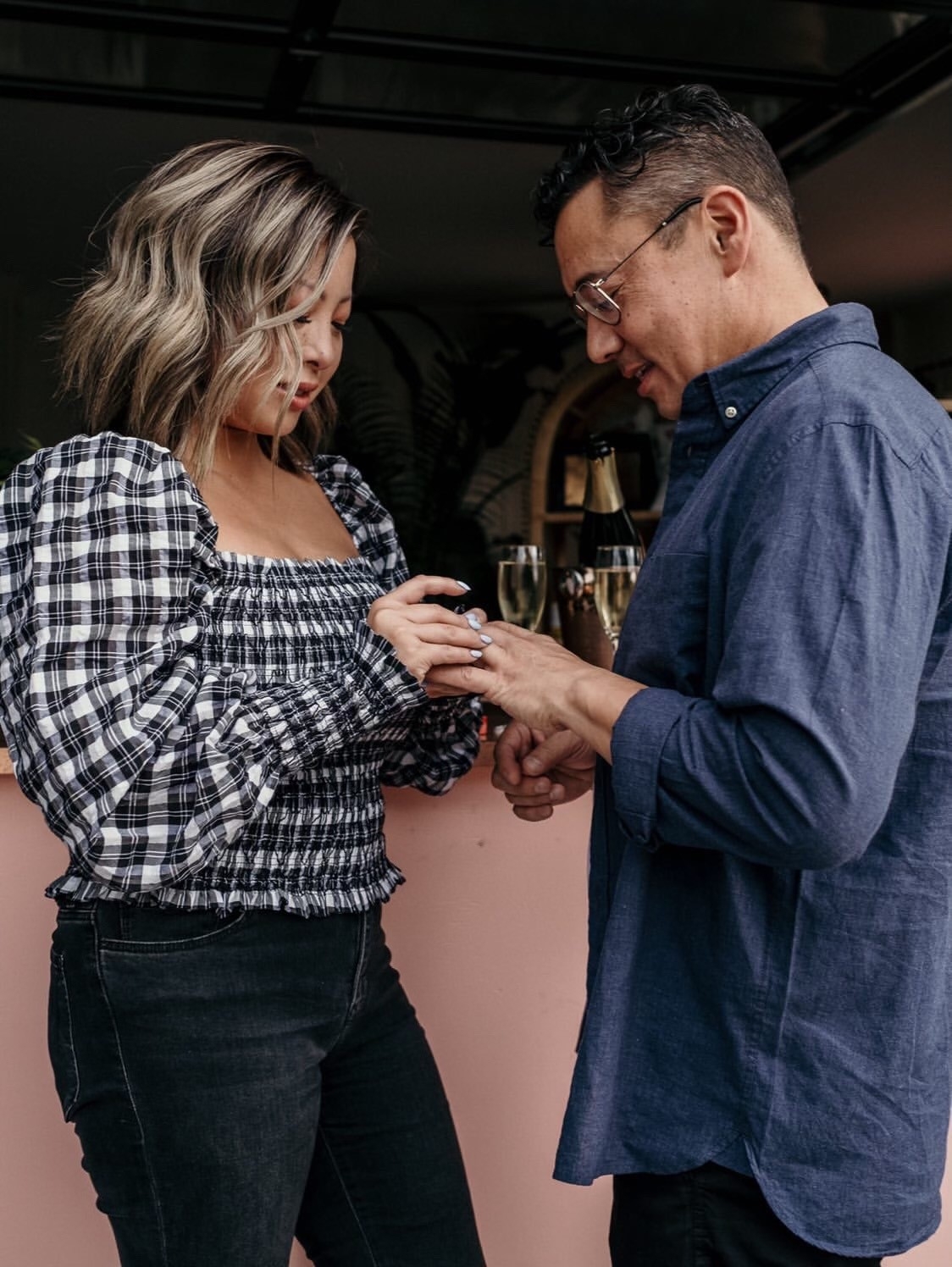 Q: What prompted you to support our hospital and why do you feel it's important to give?
Jenny: Before Dan was diagnosed, I was interested in supporting The Ottawa Hospital. I was moved by the level of care patients receive and I wanted to help.
When Dan was diagnosed, I was by his side as a friend. But as he went through six months of chemotherapy treatment, our affection for each other grew and it made me realize life is too short. I proposed to him halfway through his treatment to let him know that I would be right there with him through it all! You have to do whatever you can in the time that you have.
Dan: It was only once I went through treatment and Jenny and I got together that giving became a family affair. The hospital saved my life and the life of my new family, with Jenny and our kids. It's my way to say "thank you".
Q: How has this experience impacted you?
Dan: Most of the time I like to keep to myself. But when I was diagnosed with cancer, one of the hardest parts about it was feeling like I needed to go through it alone. It was Jenny who made me realize if I opened up about what I was going through, the heavy weight of it would be shared — not just for me, but for my loved ones as well. It was the best advice I could have received. So while going through one of the hardest years of my life, rather than going through it on my own, I was surrounded by an incredible community of loved ones and friends who wanted to support me and my family any way they could.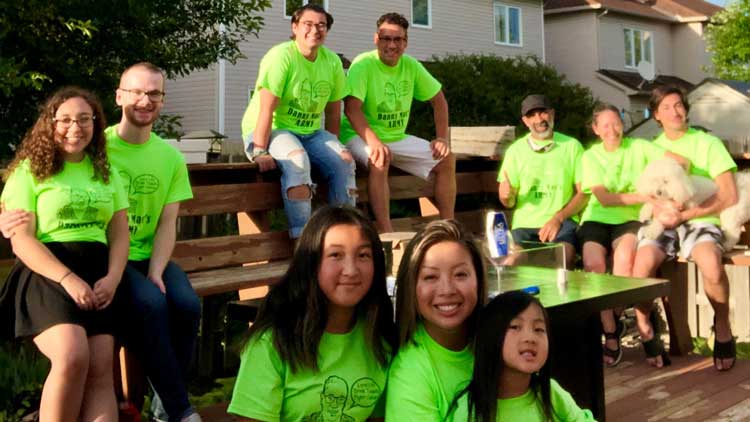 When you donate to charity, you're supporting people you don't know. But now we feel like we know a part of their story because we've gone through this experience ourselves. So by giving, it feels like we're supporting a community of friends.
Q: Why is it important for others to give?
Jenny: The Ottawa Hospital will impact each and every individual in this city, at one point or another. Everyone will share in The Ottawa Hospital and its resources at different stages of life, whether they realize it now or not. If our community wants world-class care, they have to pitch in.
"The hospital saved my life and the life of my family. It's my way to say 'thank you'."

– Dan MacMillan
Dan: If you're considering making a gift, all you have to do is look around you. Look at all the individuals in our community that might benefit from the hospital. It's your neighbour, your friend, or a colleague. Why wouldn't you want to support them?
---
The Ottawa Hospital is a leading academic health, research, and learning hospital proudly affiliated with the University of Ottawa.