For decades, Russell and Linda Grass have given generously in support of countless local charities and initiatives in our community. They were motivated to make a significant contribution to The Ottawa Hospital following a series of health challenges that hit close to home. Linda received care at the former Breast Health Centre, and Russell's brother required critical care twice through the Division of Urology. Russell himself also receives ongoing, exceptional care through the Division of Urology.
In recognition of their leadership support, we are thrilled to celebrate the establishment of the Grass Family Men's Health Clinic this June. The Clinic will provide a dedicated space for excellence in men's healthcare and research. It will also provide an opportunity for collaboration among hospital teams to examine these important healthcare issues.
Thanks to the generous support of the Grass Family, we will be able to provide the very best in men's healthcare, right here in Ottawa.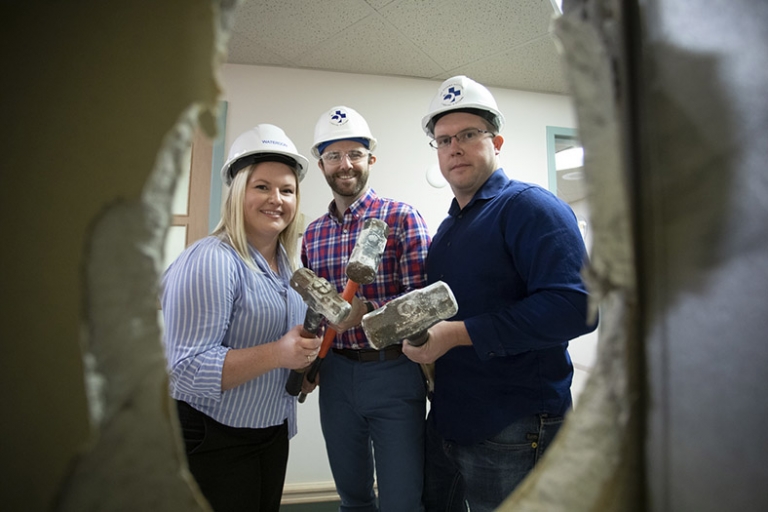 Why is supporting men's health important to your family?
It can be difficult when facing a health scare. We know this from personal experience. So, we believe it is important for there to be a clinic, right here in Ottawa, that is dedicated to men's health issues. From research to diagnostics and testing to ongoing care — we wanted to be part of ensuring the people of Ottawa had access to this kind of excellent care.
Why do you feel it's important to give back to our community?
The Ottawa community has been good to us — professionally and personally. We wanted to give back to the city that has given so much to us. And we wanted to do it at the hospital that cared so well for us in our time of need.
We also wanted to teach our three children and four grandchildren that when you're blessed with health and success it's important to give back to the community.
Why is it important to you to have world class healthcare in Ottawa?
To have a world-class city you need to have a world-class hospital. When we look at the employees at our own companies, the large majority are men. We hope this Men's Health Clinic can be a benefit to them and their loved ones should they find themselves needing care.