For Sol and Zelaine Shinder, the Jewish concept of tzedakah — of giving back — holds great significance. Throughout their long tradition of generosity in the community, including to The Ottawa Hospital, there have been certain numbers, milestones you could say, that hold significance and help paint the picture of their legacy.
For example, they have just welcomed their 409th family member to the Shinder family tree. Each time someone joins the family, either through birth or marriage, they are presented with a special Shinder t-shirt, emblazoned with a photo of Sol's grandfather.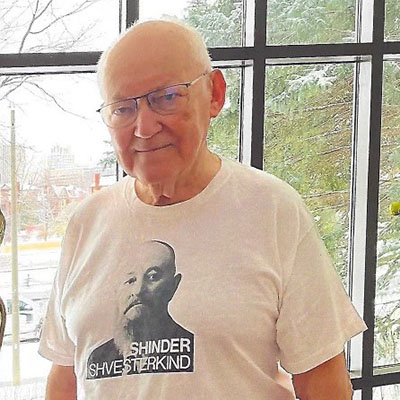 Then, there's the incredible 62 years that Sol and Zelaine have been married. In those years, they've welcomed two children and five grandchildren, several of whom were born at the Civic Campus.
The Civic is set to celebrate its own significant milestone when it turns 100 in 2024. It was built the same year that Sol's grandfather moved his family to Canada. It was a decision that would be as fortuitous for Sol and Zelaine as it would be for Ottawa. The Shinders' commitment to community reaches far back into the family history, with both Sol and Zelaine having been taught the importance of tzedakah.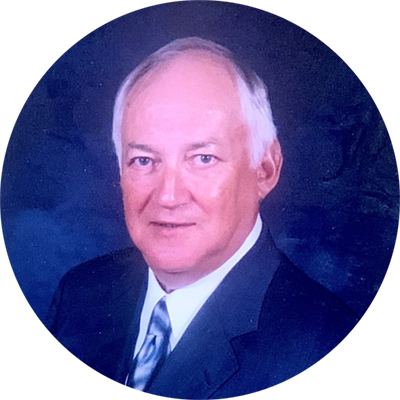 "Excellent hospitals are the very fabric of every great city. It is critical that we have outstanding healthcare and education in Ottawa to attract the very best talent and provide the very best care."

— Sol Shinder 
"We can only help by becoming involved and helping ourselves," Sol Shinder has said. And they have truly lived by those words.
Sol served 12 years on the Board of Governors of The Civic Hospital and was Chair of the board during the 1998 amalgamation of all three Campuses — remaining on as one of only four founding trustees. Sol first became involved because of his deep desire to help patients and improve care. This still holds true today.
Sol was a longtime volunteer in the Jewish Community and was President of the Vaad Ha'Ir (now the Jewish Federation of Ottawa) from 1979 to 1981. In 1986, the community awarded Sol its highest honour — the Gilbert Greenberg Distinguished Service Award. Zelaine shared this deep commitment to community as a lifelong volunteer, teacher, and then founder and director of the Jewish Resource Centre, which provided Judaic teaching aids to Ottawa's public and private schools. Having followed in the footsteps of their parents, whom they describe as community builders, Sol and Zelaine have in turn instilled those same philanthropic values in their children and grandchildren — creating an ongoing legacy of tzedakah.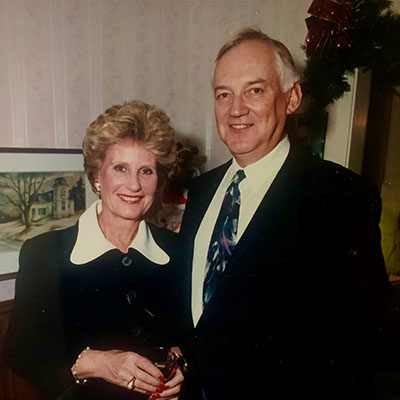 And so, there is one more number that tells the story of the Shinder family and marks an important milestone in their continuing impact on the community. In the Jewish faith, 18 stands for "chai" or "life." It is an omen of good luck and prosperity. And for that reason, Sol and Zelaine have pledged $180,000 to the Campaign to Create Tomorrow — a lifeline of luck they hope will inspire others to donate.
For the Shinders, the future will undoubtably see new family members welcomed into the fold, more anniversaries celebrated, and new milestones created. But most importantly, their legacy of leadership and generosity will continue to make a lasting impact on our community.