A CANCER JOURNEY
Aggressive lymphoma diagnosis that Ram Dubey never saw coming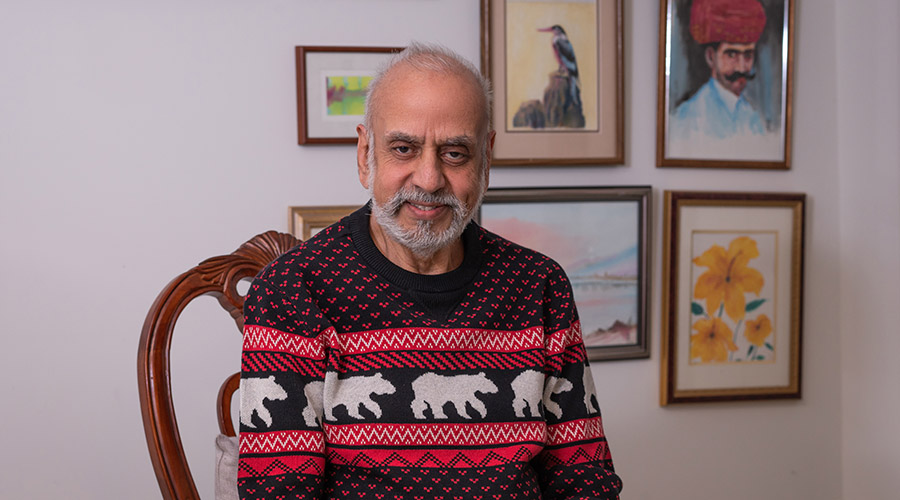 Published: February 2023
Four years into his retirement, Ram Dubey was enjoying the extra time he had to pursue his interests in painting and photography. Ram had travelled the world throughout his career, thanks to his extensive experience in the stainless-steel industry. Born in India, he spent many years working in different parts of his homeland. His work then took him to Malaysia for several years before he and his family immigrated to Canada in 2003. His expertise in manufacturing stainless steel tubes, used in oil and gas, heat exchangers, and nuclear plants, attracted him to the former Sandvik plant in Arnprior, where he worked for just over a decade prior to retiring.
Onset of challenging symptoms
In October 2019, some red flags started to go up concerning Ram's health. His hemoglobin levels were low, and he started having stomach cramps from time to time. Six months later, the cramps worsened, and Ram started vomiting every time he ate — as a result, he lost a significant amount of weight. He also discovered a small lump on his neck, and that's when his family doctor arranged for a CT scan at the Renfrew Victoria Hospital. "Not long after the scan, I got a call from the doctor with the results. She told me there was good news and bad news. The bad news was that I had lymphoma, but she explained the good news was most of the time it's treatable," says Ram.
"It was out of the blue. I had just been thinking I had a stomach issue. I never thought I had lymphoma."

— Ram Dubey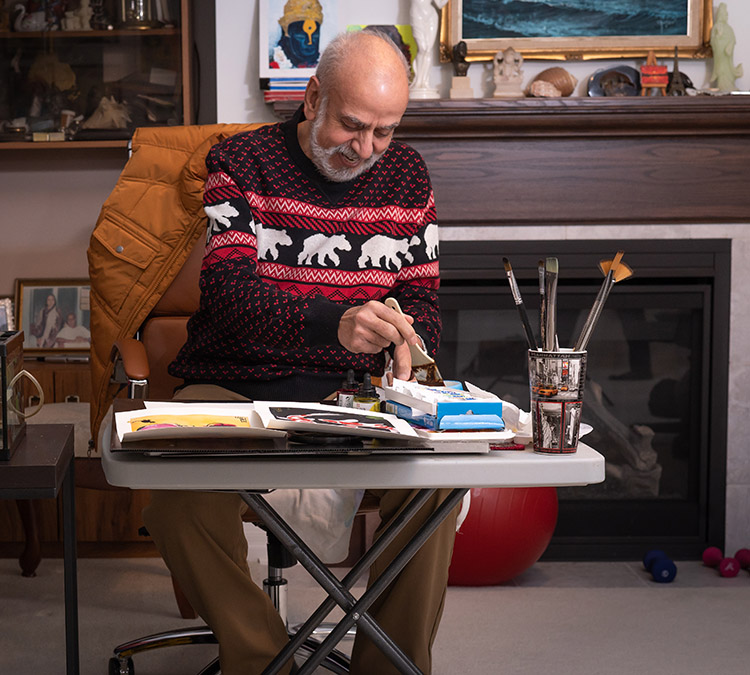 The news of a cancer diagnosis was a shock for Ram and his family. "It was out of the blue. I had just been thinking I had a stomach issue. I never thought I had lymphoma," he explains.
Ram was admitted to The Ottawa Hospital immediately for extensive testing to pinpoint the type of lymphoma and to find out why his stomach was extended. He lost a staggering 95 pounds over three to four months, and as a result, he became quite weak — but his stomach continued expanding. "I learned I had a tumour the size of a football that was pressing against the duodenum — connecting the stomach to the small intestine. Nothing could pass through when I was eating, and that's the reason why I was sick every time I ate."
Progressive treatment for an aggressive cancer
Initially, Ram started with a form of chemotherapy treatment known as R-CHOP, and that shrunk the tumour enough to provide some relief. However, when the results from the lymphoma cell testing returned, it revealed Ram had B-cell lymphoma — an aggressive form of the disease. That's when he met Dr. David Macdonald, who specializes in lymphoma and leukemia. Dr. Macdonald explained to Ram that thanks to research advancements and knowledge, oncologists like him are better equipped to treat patients successfully than they were just 15 years ago. "I would be in hospital for five straight days of treatment that would last a total of 96 hours. It repeated six times, every 21 days," recalls Ram.
Good news came when scans showed the tumours were shrinking in his neck and stomach, and he was finally able to eat again. By the end of October 2020, Ram received his last chemotherapy treatment and was then referred for six weeks of radiation treatment with Dr. Vimoj Nair at the Irving Greenberg Family Cancer Centre, an Ottawa Hospital facility located in the Queensway Carleton Hospital.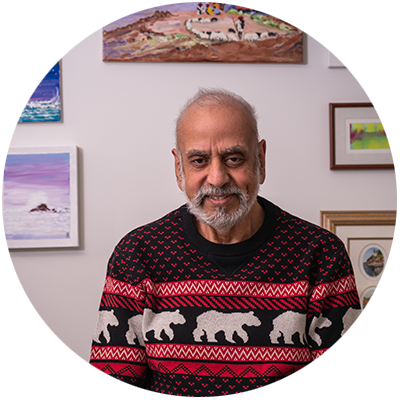 "I went to The Ottawa Hospital because it is the best cancer care. I had Dr. Macdonald, who I believe is one of the top experts in Canada for lymphoma."

— Ram Dubey
Excellent care and support during a difficult journey
By the summer of 2021, Ram was in remission. "It was a hard journey, but I had good support from my family, including my wife and two daughters." He adds, "I went to The Ottawa Hospital because it is the best cancer care. I had Dr. Macdonald, who I believe is one of the top experts in Canada for lymphoma. And the support from the doctors and the nurses is so good. I felt like I was being cared for with white gloves."
Ram explains he was reassured he was getting the best care when he reached out to his niece, who is an oncologist at a Frankfurt hospital in Germany. "I sent her my reports and my treatment plan, and she said Canada is one of the best in terms of treatment and protocols. The cancer treatment is one of the best in the world."
Today, at age 68 and feeling stronger by the day, Ram certainly won't ever forget the care he received at our hospital. In fact, he gave Dr. Macdonald a little something to remember him by: a painting of the good doctor as a thank you for saving his life and giving him the opportunity to enjoy retirement with his family. "A special thanks to The Ottawa Hospital with the best nurses and doctors who took care of me. I'm also grateful for my family, friends, well-wishers, and God — without his blessing, the journey would have been more difficult."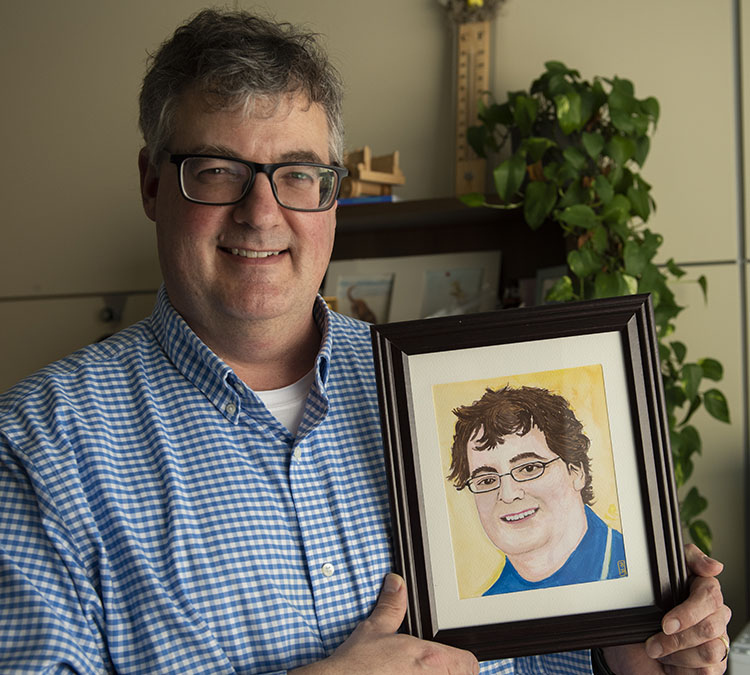 ---
The Ottawa Hospital is a leading academic health, research, and learning hospital proudly affiliated with the University of Ottawa.