If you pass by the new campus development site on Carling Avenue, you'll notice action. Construction on the 50-acre site is in its first phase — that means prepping the land for the new hospital campus and building the parking garage. After years of planning and re-imagining what the future of healthcare could look like, the vision to replace the near century-old Civic Campus of The Ottawa Hospital is becoming reality.
Once completed, the new state-of-the-art campus will be a catalyst for reshaping healthcare for patients across eastern Ontario, western Quebec, and Nunavut. The potential for research breakthroughs could be limitless, especially when seeking new treatments and finding cures for cancer, stroke, Parkinson's, ALS, and other diseases.
When the new campus opens its doors, it will build on Ottawa's leadership as a hub for healthcare, research, and training — attracting the best medical minds and scientists in the world. And most importantly, it will transform the patient care experience.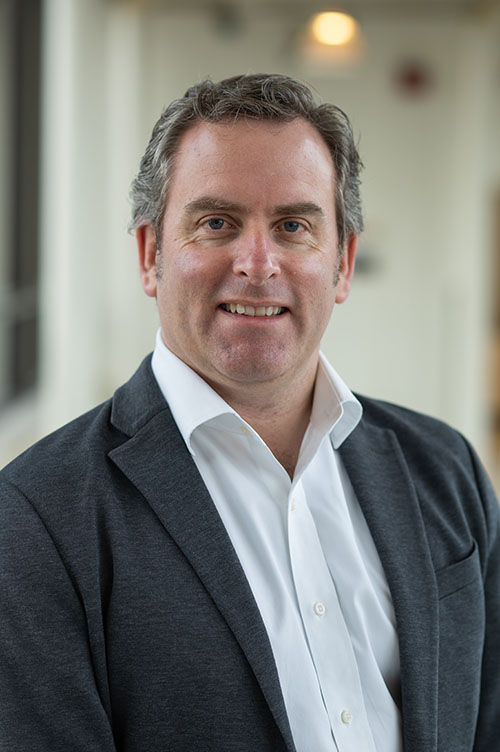 What will you experience when you step into the new hospital campus?
A project of this magnitude includes a vast team, but with one shared goal — to create an exceptional experience for our patients, their families, and our staff.  
That's where Jason-Emery Groën comes into the picture — he's the Vice-President, Design Director at HDR, an architecture and engineering firm working on the project. Jason-Emery has over two decades of experience on a global scale — his design experience is wide-ranging, including complex multi-billion-dollar healthcare facilities and campuses.  
"Our team views this project as an extremely rare, perhaps once-in-a-generation opportunity to redefine spaces and environments where healthcare is delivered," explains Jason-Emery. 
As plans continue to take shape for the design of the new hospital campus, Jason-Emery can help us visualize the healthcare experience. He starts from the moment you arrive at the main plaza and enter through the front door into the bright and open concourse along the front of the new building. "The concourse is a double-height space with two main towers that span across the main entrance."
Straight ahead will be the information desk, where some key, high-volume clinics are nearby. This will minimize the travel distance for most people coming and going from the hospital. To the left will be the taller in-patient tower, containing a series of in-patient rooms with a dedicated focus, such as the mother-baby unit, critical care, and acute care. To the right will be the tower that will house a host of other services, including in-patient and out-patient mental health services.
As Jason-Emery explains, there is a key objective in mind when planning the main plaza of the building. "It's to bring everyone to a central and similar location upon arrival. As visitors move through the main corridors, the design aligns these along the exterior of the building facing the main plaza so, you can always look outside and see where you came from. That is a very simple human requirement, and we feel it's very important in a space that is about wellness."
What will the new trauma centre mean for patients?
How patients arrive at the new campus in emergency situations will also be a newly designed experience — one that's intended to deliver care as quickly as possible. From dedicated access routes for ambulances to a rooftop helipad to state-of-the-art surgical suites and operating rooms with the most advanced technology, this will all contribute to a more streamlined ebb and flow for patients and staff.
Our hospital is home to the only Level 1 Trauma Centre for adults in eastern Ontario, serving 1.3 million, primarily in the Ottawa regions, but some coming from as far away as Nunavut, and the need for care continues to increase. Over the last five years, there has been an approximate 40% increase in trauma codes activated by the team, with falls and motor vehicle collisions as the leading causes of injuries.
For Dr. Edmund Kwok — the Deputy Head of Quality, Safety & Performance in the Department of Emergency Medicine at The Ottawa Hospital — the new efficient flow of the Trauma Centre will be a game changer for this team.
"We're in the early stages of planning, but part of that includes trying to understand from a care perspective what's the most effective, efficient way to deliver the care for these patients," says Dr. Kwok. "That includes things like proximity to key resources like CT scans and operating rooms."
The plan for new surgical suites is an interventional platform, meaning it will bring together surgical suites and radiology all on a single floor. "That is fundamental to the core of the services delivered in a trauma centre," explains Jason-Emery. "A lot of advancements are happening in that sphere of healthcare. For example, hybrid operating rooms with space built in for diagnostic imaging to take place right in the room. So, the design needs to be flexible for future technological changes."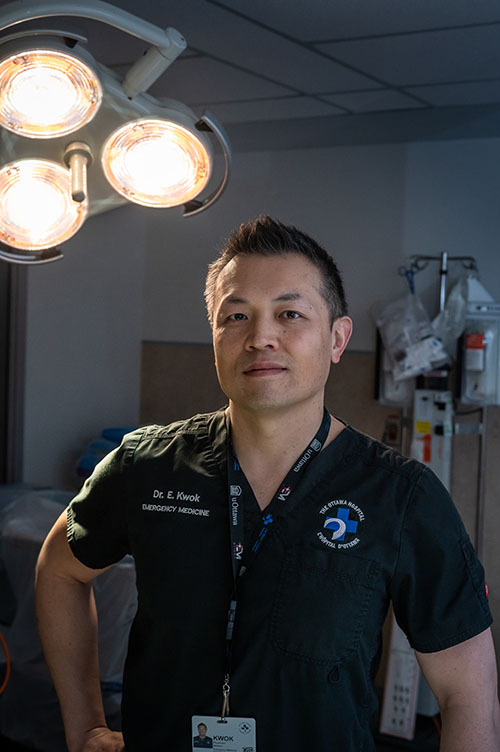 Intentional design that considers the patient and their loved ones
As Dr. Kwok explains, time is of the essence when seconds matter, so deliberate design is key for the trauma centre. "We want a design where patients will flow through with as little physical movement as possible. We're also looking at how people interact with the space around the patient. For example, how do we design the placement of equipment in the trauma bay? When the patient does need to be moved, how do we seamlessly move not only the patient but also their whole care team?" 
Also considered in the planning will be the patient's family and loved ones. Whether they arrive with the patient via ambulance or on their own, these loved ones are anxious for information. "It can be quite stressful for those loved ones," explains Dr. Kwok. "We need to provide them with a quiet, private space where our social workers and other team members can communicate with them — away from the hectic action that is happening in the trauma bay. Those are important pieces that we need to think about."  
From the physical design of the new trauma centre to the human factor considerations for patients, staff, and families, there will be a long-term impact. "I think we have the ingredients for a real world-leading trauma centre here. I think this is a foundational piece to attract talent. It will have a kind of domino effect where people are excited and they will want to come and learn and practice," says Dr. Kwok. 
How will single-patient rooms change the patient experience?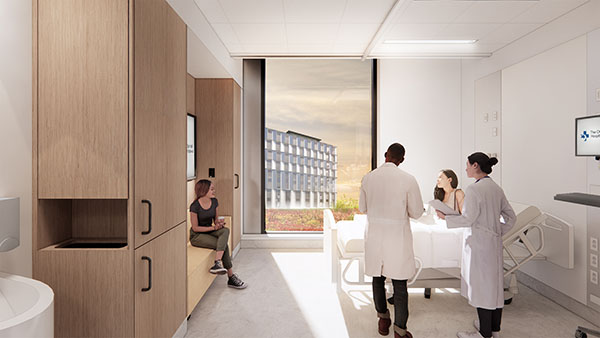 Floor-to-ceiling windows for an abundance of natural light.

"Smart" in-room digital screens will connect patients to their care providers, health information, and appointments while allowing them to order a meal and stay in touch with loved ones.

Private, accessible bathrooms, each with their own shower.

Space for loved ones to spend the night.

Extra space around the patient bed will give healthcare workers unfettered access to deliver care.
For patients who are admitted to the hospital, the new campus experience will be transformational. The most significant change will be single-patient rooms — this is becoming the gold standard for new hospitals around the world.  
When you enter the patient room, you will see full-length windows, intentionally giving patients an unobstructed view from their bed of the sky to the ground. It seems simple, but this is an important part of the wellness journey. "This has been part of the communication and engagement with many community members. Imagine seeing the land and the sky simultaneously — it is important for many cultures. Just having the ability to see that, frankly for anyone, we think is fantastic," says Jason-Emery. 
Giving patients greater control over their environment is also an important design consideration. For example, the design team is exploring the possibility of using "smart glass" to build in more customization. The specialized glass can darken or turn opaque, allowing a patient to adjust the amount of light coming into the room with the touch of a button.  
There will be a bedside terminal integrated with a digital smart screen that will allow staff, patient, and their loved ones to track health information. It will also help keep patients connected with people outside the hospital. 
A key design element of the patient room also includes the private washroom and the patient's ability to move in and out of it. "This is quite an innovative design," explains Jason-Emery. "We are studying a double-door system that slides open to provide four times the amount of clearance and access to the space than is typical in a hospital patient washroom. This is important in terms of thinking about the need for healthcare moving forward, an increasingly elderly population with mobility challenges. So being able to widen that access in a way that still is discreet and promotes its privacy is being factored into the design."
While each patient room will include space for a loved one to spend the night comfortably, family lounges are being designed as well. "It's also about families having appropriate spaces to gather," explains Jason-Emery. "Even though we've created a single-patient room, that doesn't mean it can accommodate a large family or gathering. Even beyond that, what if a family might have a particular ceremony they wish to partake in? Could they smudge, for example, or partake in other cultural activities?"
How will the new campus prioritize accessibility?
While the patient rooms will be fully accessible, the new hospital campus will be a welcoming place for everyone. "Accessibility has been embedded into all aspects of the design process of this project," explains Marnie Peters, the accessibility expert for the new hospital campus.
It goes beyond the washroom in the patient's room with the double sliding doors and the direct route from the patient's bed to the toilet or the roll-in shower. "We want every washroom to be accessible. So, anybody — staff, visitors, patients — can use any bathroom. This is a basic human need," explains Marnie.
Another key factor is making sure all spaces are accessible for people using mobility devices and other health equipment. There's also the consideration of clear directional signage that's easy for people to understand. Marnie explains that asking a patient to follow the red dots to get where they need to go might not be possible for someone who is colour blind or has low or no vision. "So, we're going to look at different strategies for signage and wayfinding, and how that works together. This will complement the seamless architecture in terms of direct and intuitive routes and making it easy for people to find their destination," says Marnie.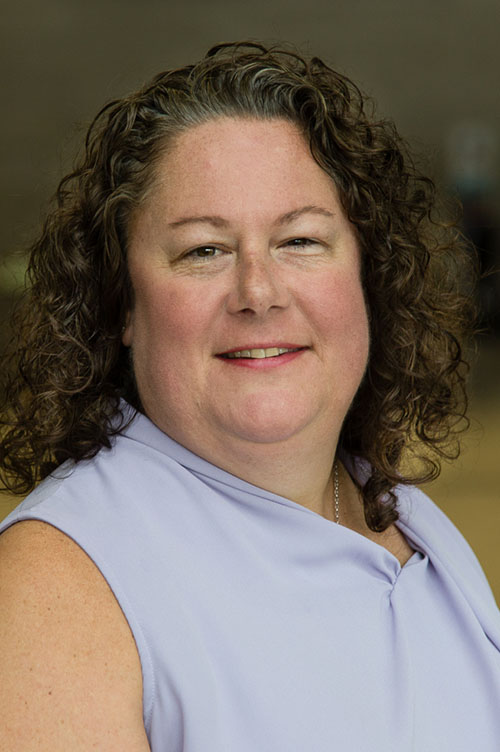 Even arriving at the hospital will provide patients, their families, and staff with more ease when it comes to accessibility. There will be 72 accessible parking spaces, including a large number that will be van-accessible parking spots, and 144 limited mobility parking spaces — which are meant for those who might not need a larger accessible spot, but still need closeness to the entry.
Another new aspect of the design will be exterior moving sidewalks to help reduce fatigue and allow people to get to their destinations with less stress. As the detailed design process continues, Marnie will be there with a specific focus to create a welcoming environment for all. "It's an honour and a pleasure to be working with a really talented group of people, but also to be able to make sure that this premier hospital will be fully inclusive for everybody in the community."
The future is closer than ever
While the design work continues and the early construction phase moves forward, the pieces are starting to take shape. The future home of the new campus offers an incredible opportunity to provide the space for state-of-the-art care and recovery for patients. Research will also be a vital component — our world-leading research will be integrated into every aspect of the campus. This gives patients access to innovative and potentially life-saving therapies — building on the successes we've seen to date. The impact of what happens inside will have a ripple effect through the region, across the country, and around the world. Ultimately, patients will be the ones who see the real benefit.
As we head into the 100th anniversary of the Civic Campus next year, we are once again building a hospital for future generations. But this time, it will pave the way for a transformation of healthcare unlike anything we've seen before. For Dr. Kwok, it means having a building that matches the capabilities of the incredibly talented people working there. "I think it's time for Ottawa to have a re-design, a bigger hospital, and trauma centre for sure. We will need the capacity physically to deal with what's asked of us. So, it will be great for the city, for the region."