In late 2019, Camille Leahy was excited about the future. She was ready to embark on a new work adventure after quitting her job of 17 years. However, that all changed in January 2020 when she started feeling unwell and was in a great deal of pain. Camille went to the emergency department closest to her home in Newmarket, knowing something just wasn't right. The next day, she received a devastating diagnosis — acute lymphoblastic leukemia. It was the start of a rollercoaster journey that eventually led her to a Canadian-first CAR T-cell therapy clinical trial taking place at The Ottawa Hospital.
With barely any time to digest the news of her cancer diagnosis, the 35-year-old learned she needed to begin treatment right away. She was referred to Princess Margaret Hospital in Toronto and admitted as soon as a bed was available. "From there, I started a month of treatment that consisted of intense chemotherapy to get me into remission. The goal was to then continue maintenance therapy for a couple of years, which would include chemotherapy, steroids, and other medications," explains Camille.
With this sudden diagnosis and the immediate requirement for treatment, it meant the single mom couldn't start her new job — now she was also without employment. "At that point, we just had to worry about saving my life," says Camille.
Shocking news after rounds of treatment
After 30 days in hospital and all set to go home, Camille received another blow. The treatment didn't work, and there were still cancer cells lingering. Her medical team needed to try another option — and right away. This time, Camille was put on an immunotherapy drug known as blinatumomab. After a second consecutive month in hospital, away from her daughter, there was a glimmer of hope — she was in remission.
However, she also learned the cancer would keep returning, so her team recommended a stem cell transplant as her best option. "That was shocking news for me," says Camille.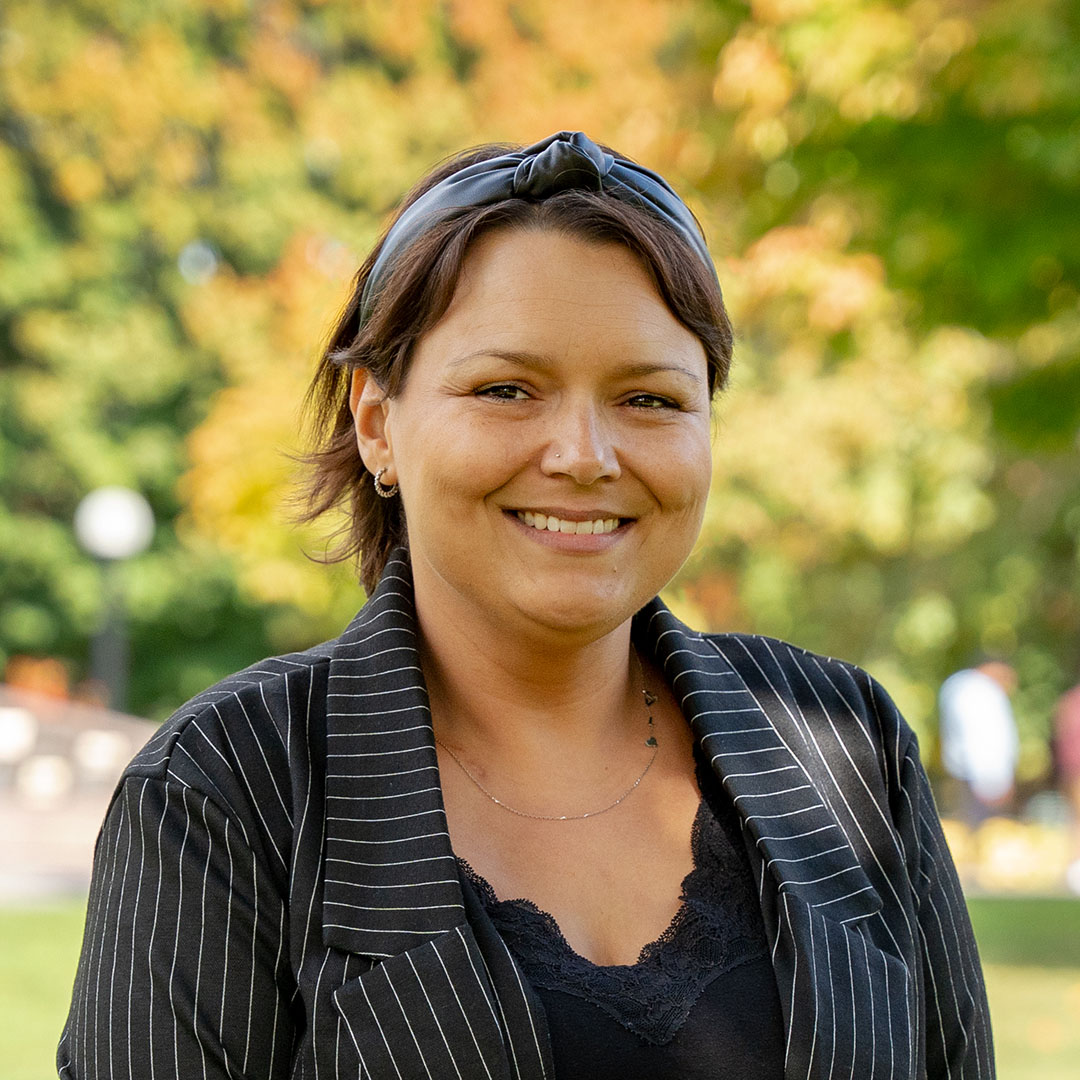 By July 2020, she had undergone the stem cell transplant and spent another month in hospital, but this time, the world was in the midst of the pandemic — that meant her family, including her daughter, couldn't visit. Camille was eventually discharged, but another hurdle was around the corner. "About eight months post stem cell transplant, I woke up with some neck pain," explains Camille. "I didn't think anything of it, but unfortunately, blood work showed that the cancer returned, and it was aggressive."
"Have you heard about CAR T-cell therapy?"
It was now March 2021, and Camille was out of options. Her medical team recommended another chemotherapy protocol, but she just couldn't do it. "When they started naming off the types of chemo involved, I broke down because it just sounded all too familiar to my first month, and that induction didn't work," recalls Camille. "Also, this time it was during a pandemic. At least when I was diagnosed in January, I had all my family and all my friends visiting every day. But this time around, I wasn't going to be able to see my daughter, I wasn't going to be able to have my friends and family as often as I wanted — maybe once a week. I just couldn't do it without them, I wasn't strong enough."
That's when she remembered CAR T-cell therapy had been mentioned at one point early on, so she asked her doctor about it. "I asked her, 'Have you heard about CAR T-cell therapy?' She confirmed there was a trial going on in Ottawa, and she decided to see if I would meet the criteria for it."
Soon, Camille got the dose of good news she desperately needed – she was accepted into the trial, and she soon met Dr. Natasha Kekre, the principal investigator.
First made-in-Canada CAR T-cell therapy for cancer shows promise
More than a dozen people with cancer who had exhausted all treatment options are alive and cancer free today thanks to a pioneering, Canadian-first clinical trial. It uses a highly personalized kind of immunotherapy to help the patient's T-cells recognize and kill their cancer. The results to date could open the door to a new era of made-in-Canada immunotherapies for cancer.
Patients in the trial, like Camille, have their immune cells (T-cells) removed and genetically engineered in a lab with a disarmed virus to produce synthetic molecules called "chimeric antigen receptors" (CAR). These new supercharged CAR T-cells, with their enhanced cancer-killing ability, are then infused back into the same patient.
What is the difference between a T‑cell and a CAR T‑cell?

T‑cells are a type of white blood cell, which play a critical role in the immune system. Originating in the bone marrow and maturing in the thymus — a small gland in the chest that's part of the lymphatic system — T‑cells focus on attacking specific foreign particles, including bacteria, viruses, and other microbes.

CAR T‑cells are T‑cells that have been modified in a lab to fight cancer cells. First, T‑cells are removed from the patient, then they're engineered to produce proteins on their surface called "chimeric antigen receptors," or CARs. These proteins help the cells recognize and bind to proteins on the surface of cancer cells. Once engineered, the CAR T‑cells are reinfused into the patient to do their work.
While Health Canada has approved several commercial CAR T-cell therapies, access is currently restricted to people with just a few kinds of leukemia and lymphoma, and only if they fall into certain age ranges. Commercial CAR T-cell therapy is also very expensive and involves shipping cells to the United States and back.
This new trial is the first to manufacture CAR T-cell therapy in Canada. It uses a different kind of cell manufacturing that opens the door to less expensive and more equitable treatment.
"Canadian patients deserve access to the best cancer treatments in the world, and we need Canadian research to make this happen," says Dr. Kekre, who, in addition to her leadership with this clinical trial is also a scientist and hematologist at The Ottawa Hospital. "We're very excited about the preliminary results of this trial, and we will be moving forward with new and exciting trials across Canada."
CAR-T trial provides one last shot
Camille's cancer journey up until this point experienced many hurdles and that happened once again with the CAR-T clinical trial. During the first attempt, she was sent back home because she had a lung infection. By the second try, Camille was having some neurological symptoms that included her face going numb. "The medical team decided to investigate, and they did a lumbar puncture that showed the cancer had gone into my central nervous system and they hadn't been able to detect that because there's a blood-brain barrier. Again, I was sent home," recalls Camille.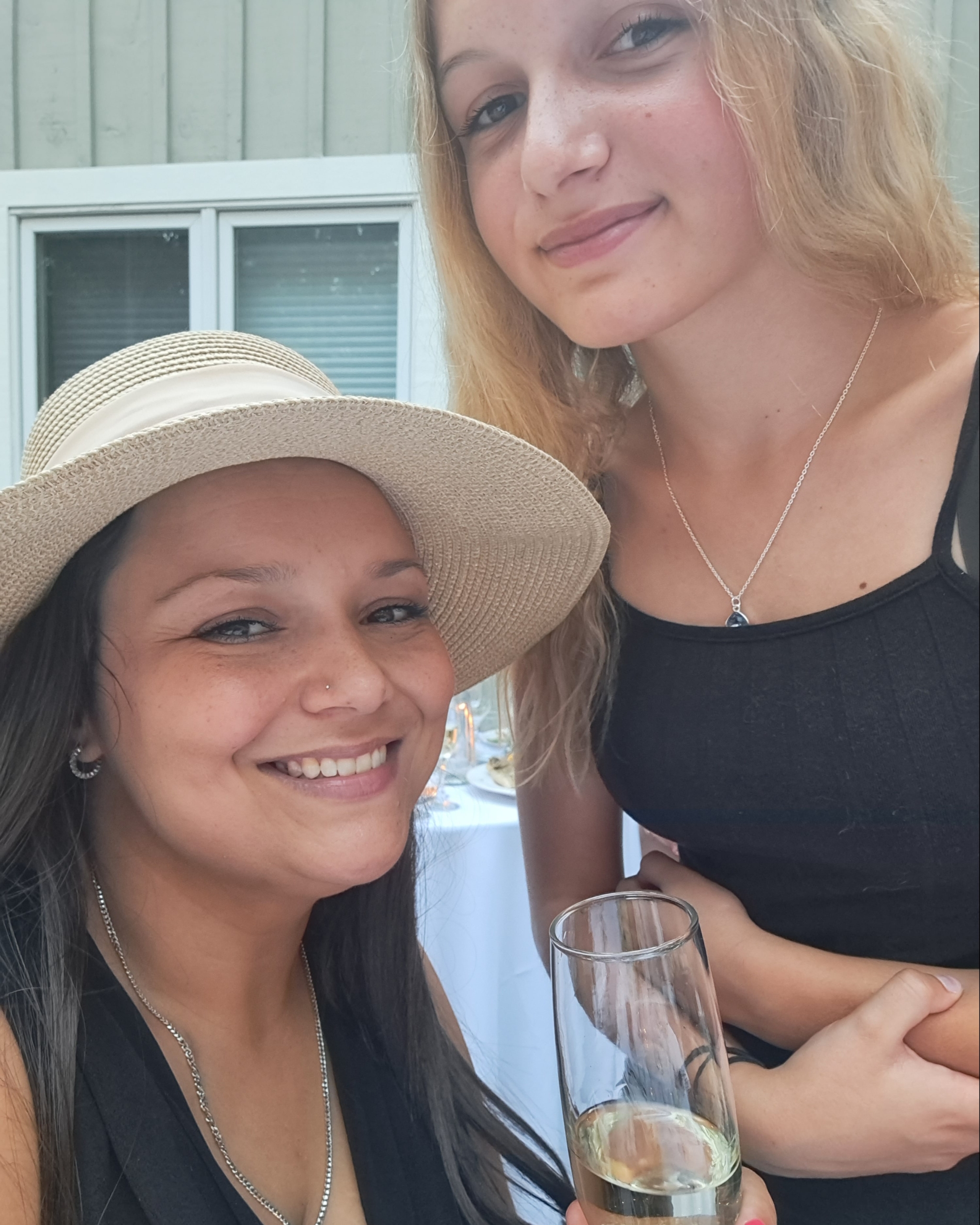 She would have to endure lumbar punctures twice weekly with chemotherapy to clear the cancer from the central nervous system — something Camille describes as "awful", but she didn't give up.
Finally, Camille got the green light for a third trip to Ottawa, but the day before she spiked a fever. She remembers telling her family, "I know that there's a chance I might not be able to do it, but I'm going anyway." Somehow, the fever cleared and finally the team was able to go ahead with the cell collection.
Two weeks later, on September 15, 2021, she had the CAR T-cells reinfused into her body — reprogrammed to now be able to recognize the cancer cells and kill them.
Camille and her daughter waited to see if, finally, they would get good news. "Obviously when I was told that this was my last shot, I was terrified," explains Camille. "I knew there were risks, but my options were limited. I took a chance, but I also know how passionate Dr. Kekre is about this trial. I did a lot of research about CAR-T and how effective it was."
Immunotherapy research changes lives
It has been a long and challenging journey for Camille, but she is truly grateful to the entire team at our hospital who were ready to care for her when she had run out of treatment options. It wasn't until one year after Camille's CAR T- cell treatment that she really started to believe she could get better. After so many hurdles during this cancer journey, she knew it would take time and wanted to give it a year.
By September 15, 2022, she felt like a new person, and was cancer-free. "I'm back to driving, I'm back to feeling as normal as I can. Obviously, there's always the fear, but I couldn't walk last year. I was using a cane and a walker. I struggled a lot. But this trial changed my life."
As Camille and her daughter, Michela, are back to doing the mother-daughter things they love, Camille is also advocating for the research that saved her life with the end goal of giving more patients hope. She wants to make sure CAR T-cell therapy is available to others who face an uncertain future like she did. "For it to become more widely available in Canada would be incredible. The research team at The Ottawa Hospital made it possible for me to have this treatment done here in Canada. I didn't have to raise money to try and leave the country to go get CAR T-cell treatment in the United States. My goal now is to tell my story so that they can continue to do this in Canada and can become more available to everyone here."
Camille and her daughter at a Toronto Blue Jays game.
Camille and her daughter taking part in MudGirl.
Camille and her daughter taking part in MudGirl.
Today, at age 38, Camille is easing back into life and thinking about the future. When her immune system is strong enough, she hopes to return to work. Right now, she enjoys the precious time and memories she's been given the opportunity to make with her daughter, like driving her to school, taking her to baseball games, and watching her play soccer — moments she doesn't take for granted. "Even if the cancer comes back, this has given me precious time, and I know the research will help many others. It has given me a fighting chance."
The Ottawa Hospital is a leading academic health, research, and learning hospital proudly affiliated with the University of Ottawa.