The sun has set on THE RIDE, one of Ottawa's premier cycling events, but that hasn't stopped Mike Bull, former RIDE captain for Team Enterprise, from participating and giving back as he starts his own virtual ride as a fundraiser for The Ottawa Hospital. Charitable giving, in support of our hospital in particular, is incredibly important to Mike Bull and his family, after his wife, Rie, was rushed to our emergency department after collapsing – the result of a ruptured brain aneurysm.
It is Rie's journey to recovery and the care that saved her life that inspires Mike to give back each year. "With every year we see that more people are willing to help out, support my ride, and donate. We are fortunate to have such an incredible neuroscience team right here in Ottawa. They saved my wife's life."
Subarachnoid Hemorrhage
Late one night in March 2017, Rie collapsed at home after an aneurysm had bled inside of her brain. She was rushed to The Ottawa Hospital where she was diagnosed with a subarachnoid hemorrhage which was exacerbated by a pre-existing condition requiring blood-thinning medication. Unable to speak for the first three weeks and temporarily forgetting her husband's name and that of her two sons, her family was fearful and unsure whether or not she would recover.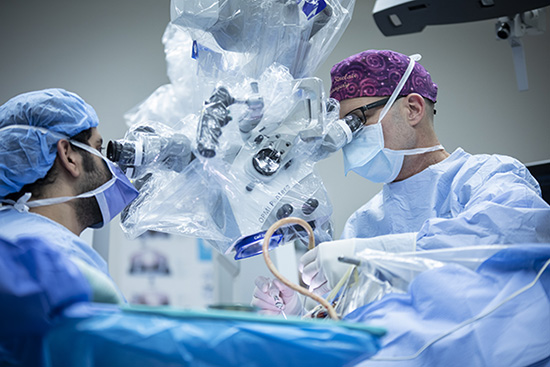 Rie underwent an 8-hour operation performed by Dr. John Sinclair, Director of Cerebrovascular Surgery. Post-surgery, he comforted Mike and his sons with a bedside manner that was both caring and compassionate. He fielded questions, explained complex medical concepts in simple terms, and reassured them that Rie was in excellent hands as she recovered.
Ready for the most complex cases
Rie's bleeding disorder and subsequent aneurysm made her case incredibly complex. Three to four percent of the population at large have aneurysms and don't even know it. A ruptured aneurysm often causes a sudden severe headache, which people often describe as the worst headache of their life. But when an aneurysm like Rie's ruptures, 50% of patients do not survive the hemorrhage or die shortly after. Of the 50% of patients who survive, half survive with a life-altering impairment.
Despite the complexity of Rie's case, her care team was ready and equipped with the knowledge and tools they needed to save her life. According to Mike, their prayers have been answered and Rie has made excellent progress.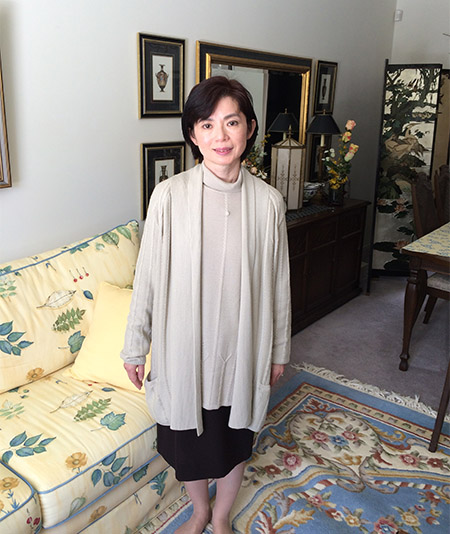 "She spent over a month in the ICU, a month in the Neurological Acute Care Unit, and five weeks in the Acquired Brain Injury Rehabilitation Centre. All staff members took fantastic care of my wife." – Mike Bull
As part of her recovery, Rie had to learn English all over again, as she had reverted to her first language of Japanese. When Mike and Rie saw Dr. Sinclair in January of 2018, he was very pleased by Rie's recovery.
Thanks to the support of donors like Mike and Rie, The Ottawa Hospital can conduct groundbreaking research to better understand how the brain functions and to continue to be among the best in Canada, recognized internationally for leading research in Parkinson's, stroke, neuromuscular disease, and multiple sclerosis.
Grateful for exceptional care
Mike now affectionately calls it "old home week" every time he and Rie visit The Ottawa Hospital for appointments or check-ups. They are constantly running into doctors, nurses, orderlies, and custodians who are genuinely happy to see how far Rie has come and understand that her recovery is remarkable. To Mike and Rie, each one of them has played an important role in Rie's journey.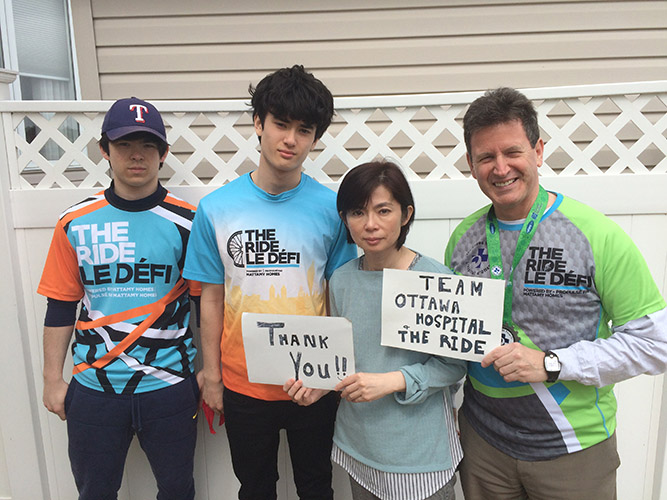 Mike is more determined than ever to give back and make a difference. He will continue to get outdoors, hop on his bike, and raise funds and awareness for our hospital. He hopes his virtual ride will serve as a reminder to everyone how important donor support is to help patients receive the care they need. "It's doing something good for your body, for research, and the community overall. It will always be a way to say, 'thank you, thank you, thank you' to the team at The Ottawa Hospital!"
---
The Ottawa Hospital is a leading academic health, research, and learning hospital proudly affiliated with the University of Ottawa.