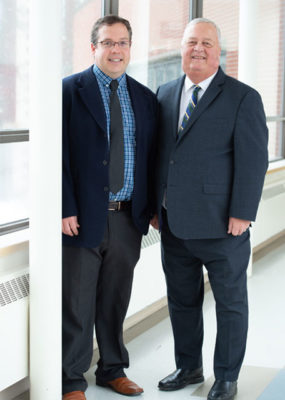 "How old will I be when I give you my kidney?" Seven-year-old Liam asked after his father, Sean Downey, donated a kidney to his father.
Young Liam knew intuitively that giving was part of the Downey philosophy.
Phil Downey, Sean's father, said he always knew growing up in rural Carp that helping others was important. It was something you just did. He said his mom, who was a nurse at the Civic Hospital in the 1940's, kept a poem about 'giving' that she'd cut out of a greeting card. It was always on the fridge to remind them how important giving to others was. Phil said a copy of that same poem is stuck on his own fridge today. As well, every one of his five adult children have the poem hanging in their house. It is their family creed.
"I think it's important to give, if you have the ability to give," said Sean. "We live in the greatest country in the world, and have the ability to give more so than a lot of other places in the world. If everybody had that mentality, the world would be a better place."
About 12 years ago, Phil was diagnosed with kidney disease, which eventually led to kidney failure. Around the same time, Phil was diagnosed with prostate cancer. After the surgery to remove his prostate gland, he was encouraged to wait five years before having a kidney transplant because Phil would need to take anti-rejection drugs, which suppress the immune system and increase the potential for cancer.
Five years later, Phil was still cancer free, but he was on dialysis and desperately needed a kidney. Gail and his children and step children "threw in the hat," and volunteered to donate their kidney. Sean, his second son, was the best match.
"A lot of people get cancer or other terrible diseases. I have friends who lost loved ones, and who would've cut their right arm off to save someone they love," said 42-year-old Sean. "There is the medical know how with kidney disease to save one person's life, and the other person goes on to live a normal, happy life." He said he just saw donating one of his kidneys as "something you do for your father."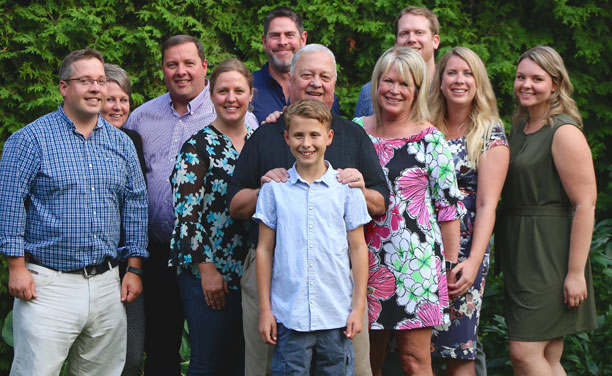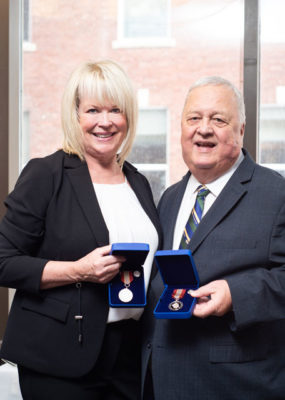 In July 2013, Sean and Phil underwent surgery at the same time. The kidney transplant was a success. Phil began to feel better almost immediately. He said he had more energy while still in the hospital than he'd had in years. Recovering together, was great bonding time for Sean and Phil. The father and son had friendly competitions to reach milestones: who could be out walking more; who could do the most, physically or do it the fastest. Over the course of healing together, Phil convinced Sean to join his real estate business. He did, and father and son now work together.
Phil and Gail were so grateful for the wonderful care he received over the years at The Ottawa Hospital that they actively fundraised for critical hospital priorities, such as the CyberKnife, the new Charlie and Claudette Logue Dermatology Centre, and the Rose Ages Breast Health Centre. They realized that philanthropy was also important to their adult children. The family decided to encourage their friends to inspire generational giving in their families too.
In August, Phil and Gail hosted a cocktail reception in their backyard with their family, and invited their close friends. They announced, in gratitude for the treatment and care Phil received at The Ottawa Hospital, they would make a significant donation to kidney research. Knowing that the hospital had touched everyone in attendance, the Downeys asked their friends to also consider engaging their own children – the next generation – to support world-class patient care at The Ottawa Hospital.
The Downey family is paying it forward, knowing their legacy will be shaping the future of health care in Ottawa for generations of Downeys to come.