Published: June 2023
When Non-Hodgkins Lymphoma returned shortly after completing six rounds of chemotherapy, 73-year-old Patrick Morris was shocked to his core.
"No one plans to get cancer. No one prepares for cancer. Receiving this diagnosis was profoundly shocking. It jolted me. It was a life-changing event," remembers Patrick. "You realize very suddenly that the life you had before will never be the same. A cancer diagnosis humbles you."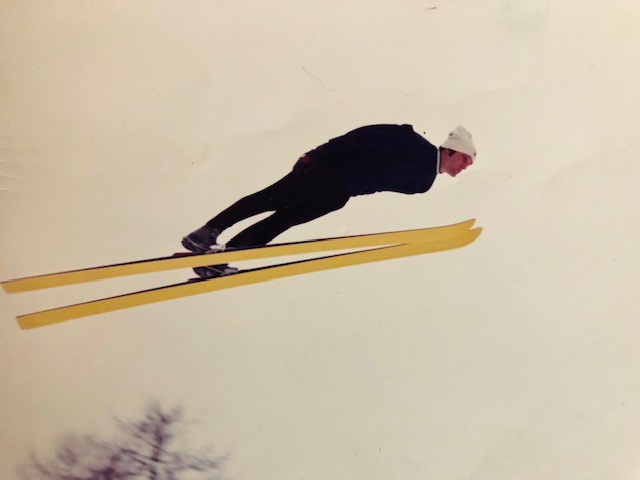 Patrick's hematologist, Dr. Andrew Aw, called it "refractory cancer", because while it had responded to chemotherapy, it started to grow again — quickly. So, Dr. Aw scheduled a new round of chemotherapy to begin immediately.
This was a challenging time for Patrick, who, up until this point in his life, was fortunate to be in good health and never one to sit idly. In fact, he enjoyed significant success as an elite ski jumper in the late 60s and early 70s, and that same drive propelled him to the top of his industry as an award-winning, Ottawa-area real estate agent with a successful brokerage, the Morris Home Team at Royal LePage Performance Realty.
Caring for his 'soulmate'
An important part of Patrick's success story was his wife, Susan. Vibrant, caring, and fun-loving, Susan was his business partner for years and his soulmate. She was also an outstanding mom to their three daughters and a doting "nana". But in 2017, Susan developed Alzheimer's and Lewy Body Dementia. Patrick cared for her 24/7, but she continued to decline and eventually required long-term care in 2021.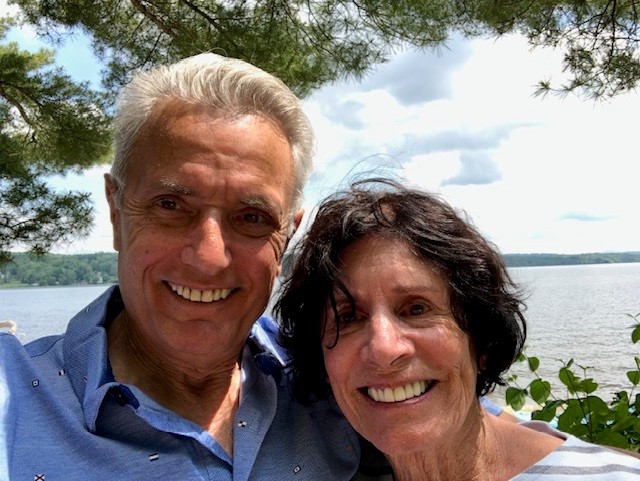 "The memories we shared are now my treasured souvenirs."

– Patrick Morris
"I was lucky to have Susan as my wife, my business partner for many years, and my soulmate," says Patrick. "Our marriage worked because it was a never-ending love story."
While she no longer recognizes Patrick or their daughters, he remains deeply grateful for more than four decades together. "The memories we shared are now my treasured souvenirs."
Exploring CAR T-cell therapy
As Patrick faced his own health challenges, it would seem the cancer was not backing down. During his second series of treatments, he received yet another shock – the cancer had spread to his lower neck. Dr. Aw was concerned, but he had a plan — one that would ultimately save Patrick's life.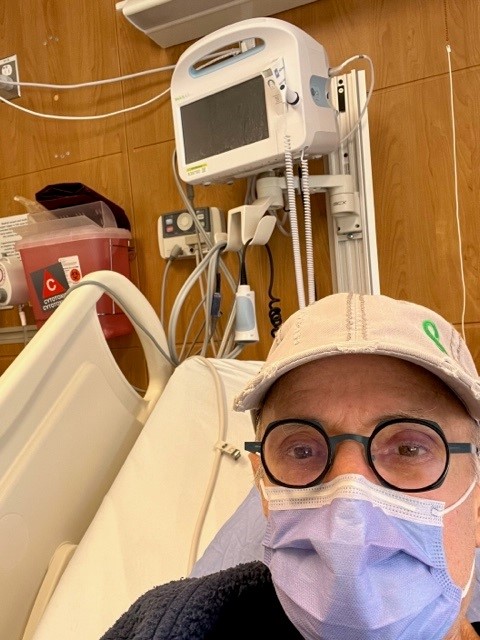 "Dr. Aw told me 'We cannot let this get to your brain.' And that's when we stopped the second chemo treatment, and he recommended daily radiation." Then, Dr. Aw explored whether Patrick was eligible for CAR T-cell therapy.
This revolutionary therapy uses the patient's own immune cells, known as T-cells, to treat their cancer. T-cells play a critical role in the immune system by killing abnormal cells, but sometimes, cancerous cells can hide from the T-cells that are meant to kill them. However, with CAR-T therapy, those T-cells are collected and reprogrammed in the lab to be able to recognize the cancerous cells. These reprogrammed cells are then infused back into the patient, where they multiply by the millions to attack and kill the cancer.
"Every doctor, nurse, physiotherapist — everyone associated with my CAR T-cell therapy — was determined to see me have a future."

– Patrick Morris
Patrick's T-cells were sent to the United States for reprogramming, but researchers at The Ottawa Hospital, working with colleagues in BC, have developed the first made-in-Canada CAR-T therapy. This approach is enabling more equitable access to CAR-T therapy across the country, while also fueling groundbreaking research into better CAR-T therapies that may work for more kinds of cancer. This kind of research is possible because of the hospital's world-class research facilities and resources, including the Biotherapeutics Manufacturing Centre and Ottawa Methods Centre.
Cancer treatment delivers knockout punch
For Patrick, CAR T-cell therapy proved to be a knockout punch for the lymphoma. Since receiving the treatment in November 2022. Patrick's scans show no signs of cancer.
"The CAR T-cell therapy saved my life. I am in remission and have a future."

– Patrick Morris
"When you're faced with your own mortality, it impacts your life forever. You want the finest medical science and practitioners on your side," says Patrick. "As an inpatient, I witnessed firsthand the dedication, commitment, and devotion of every healthcare worker. Every doctor, nurse, physiotherapist — everyone associated with my CAR T-cell treatment — was determined to see me have a future."
The support he received from his care team was mirrored by his family and community, who, as Patrick is quick to point out, are also affected when a loved one is diagnosed with cancer. "My daughters in Ottawa were my angels on the ground. They put hundreds of kilometres on their cars, driving me back and forth to the Cancer Centre and ensuring I was cared for at home," recalls Patrick. "My youngest daughter who lives out of town was in constant communication with me, and if she lived here, she would have shared the responsibility of support. My siblings and relatives were huge cheerleaders. My neighbours, friends, and business colleagues were rooting for me every day. There were so many helpful and supportive people. It helped me remain positive especially during the most difficult hours."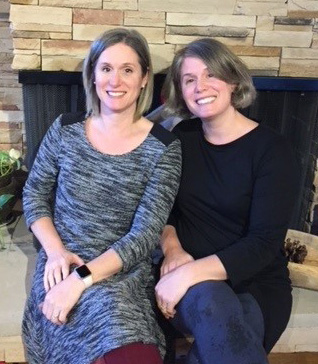 Deep gratitude leads to first-time donation
Never far from Patrick's mind while battling lymphoma was Susan and what she would say to him if she were able. "I know that I must look to the future. That is something my wife would say to me, and she would insist that I listen to her," says Patrick. "It makes me smile because when I listened to Susan, she was usually correct."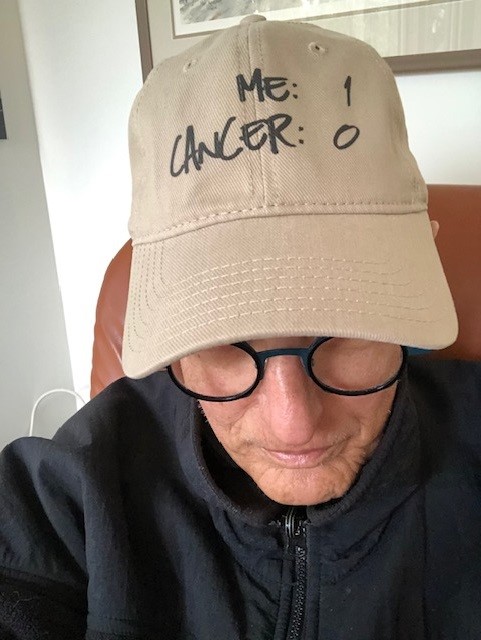 With the future in mind, and to show his gratitude, Patrick decided to make a sizable first-time donation to The Ottawa Hospital of $150,000. He hopes it will inspire others to give and will help future patients benefit from the groundbreaking treatments being developed at the hospital — like the CAR-T-cell therapy he received. He is also giving his time volunteering as a table host for the hospital's annual President's Breakfast and rallying others to join him for the important event.
"I will be a proud donor to The Ottawa Hospital to help support the development of more research."

– Patrick Morris
"The Ottawa Hospital is a forerunner in immunotherapy," he says. "I will be a proud donor to help support the development of more research — because more research produces more discoveries. CAR T-cell therapy saved my life. I am in remission and have a future."