At only 20 years old, Junie immigrated to Canada from Malaysia with ambitions to study at the University of Toronto. A new life would begin — one that would entice her family to follow her in the years ahead but would be filled with adversity.
While Junie was initially drawn to Canada for her studies, a particular experience in her early years in Toronto cemented her desire to make Canada her home. She remembers a newspaper stand on a busy street in downtown Toronto. "There was a pile of newspapers and I didn't see anybody around. I noticed people came by, picked up a paper, and dropped some money in a bowl. It was so orderly. I couldn't believe that people were so nice." It was the honour system and that's what Junie loved. "I remember thinking 'This is a kind of society I want to live in.'"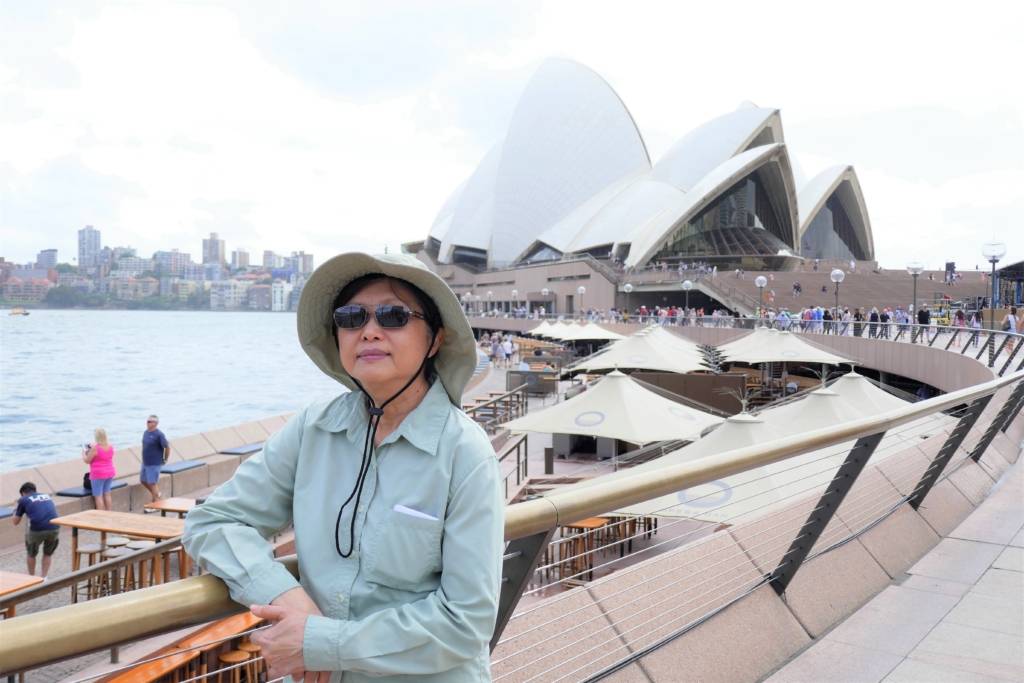 In subsequent years, Junie got married and her parents and three siblings followed her path to Canada. Her brother settled in Ottawa and in 1996, Junie, her sister, and their husbands decided to pay a visit to him at his new home. They had a wonderful time reconnecting.
As the two couples headed home after a week, they were involved in a head-on crash just an hour outside of Ottawa. It was a devastating collision, that left the two men dead, and the two sisters badly injured. Junie remembers waking up at the crash site and asking a police officer what happened. "He told me there was an accident and I remember seeing our two husbands slumped over in the front and then I lost consciousness." The two sisters were rushed to The Ottawa Hospital Trauma Centre.
Eastern Ontario's only Level 1 Trauma Centre for adults
The Ottawa Hospital is home to the only Level 1 Trauma Centre for adults in eastern Ontario — which is located at the Civic Campus. We care for the most critically injured patients from across the region, including western Quebec.
The team includes a trauma team leader, as well as an anesthesiologist, a team of emergency nurses, a group of resident physicians, and respiratory therapists — this allows them to be ready for the wide variety of complex cases that they handle, or when a Code One is called.
A Code One means a patient with significant injuries is coming to the hospital and all resources gather at the Emergency Department. This code can be called for a scenario when multiple patients are injured, like the motor vehicle collision Junie and her sister were involved in, or for instances where a single patient is injured. By contrast, a large-scale incident or any other community disaster results in a Code Orange being called.
When Junie woke up again, she was in the hospital with significant internal injuries. She learned her sister had suffered multiple fractures and was then told about the unimaginable loss — Junie's husband and brother-in-law were gone.
"I told myself if I ever get better, I just have to give back. I was just very grateful for all the excellent care that I had received."

– Junie
Junie was in the Intensive Care Unit for two weeks and was heavily sedated. She remembers the compassionate care she received, having to rely on others to bathe her and wash her hair. She will never forget their kindness and sensitivity. "I told myself if I ever get better, I just have to give back. I was just very grateful for all the excellent care that I had received," says Junie.
Clinical trial changes the practice of medicine
During Junie's early days in the hospital, her brother Lawrence observed this compassionate care firsthand as he visited daily, supporting both of his sisters during their devastating loss. He also stayed by Junie's side while her condition was critical — she was losing a significant amount of blood.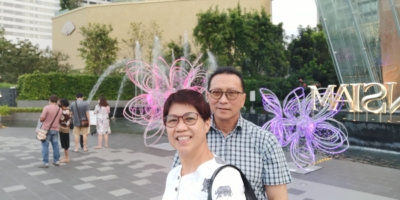 Junie had multiple blood transfusions to keep her alive and was asked to participate in a clinical trial to improve when blood transfusions should be given in critical care. Lawrence was impressed by the skilled team he observed, and he signed consent for his sister to participate in the trial, in hopes that it would help her and future patients.
"This research has saved thousands of lives and improved blood transfusions for millions of people."

– Dr. Dean Fergusson
Not only did Junie get better but her participation in this research also helped to change the practice of transfusions worldwide. Dr. Dean Fergusson, Senior Scientist and Director of the Clinical Epidemiology Program at our hospital, explains what this means for patients. "Today, patients all around the world receive blood transfusions based on a more restrictive protocol developed at The Ottawa Hospital," he says. "Thanks to patients like Junie, we now have a much better idea of when to transfuse, how long the blood should be stored for, and how to prevent bleeding in the first place, so patients can avoid transfusions. This research has saved thousands of lives and improved blood transfusions for millions of people."
Filled with gratitude to this day
Today, Junie is living in Toronto with her second husband and is deeply grateful to this day for the exceptional care she and her sister received. Not long after she returned home, Junie became a monthly donor to our hospital – holding true to the promise she made while she was in the hospital that she would give back to those who cared for her.
Giving is something that her late mother instilled in her — Junie's father died when she was very young. It helped mold the person she is today. "We were a working-class family, we weren't rich, but we persevered. My mother was just an amazing person. She was selfless. So, my siblings and I learned from that — when you receive something good, you try to pay it back in kind, especially with deeds. I think that has a lot of influence on me," explains Junie.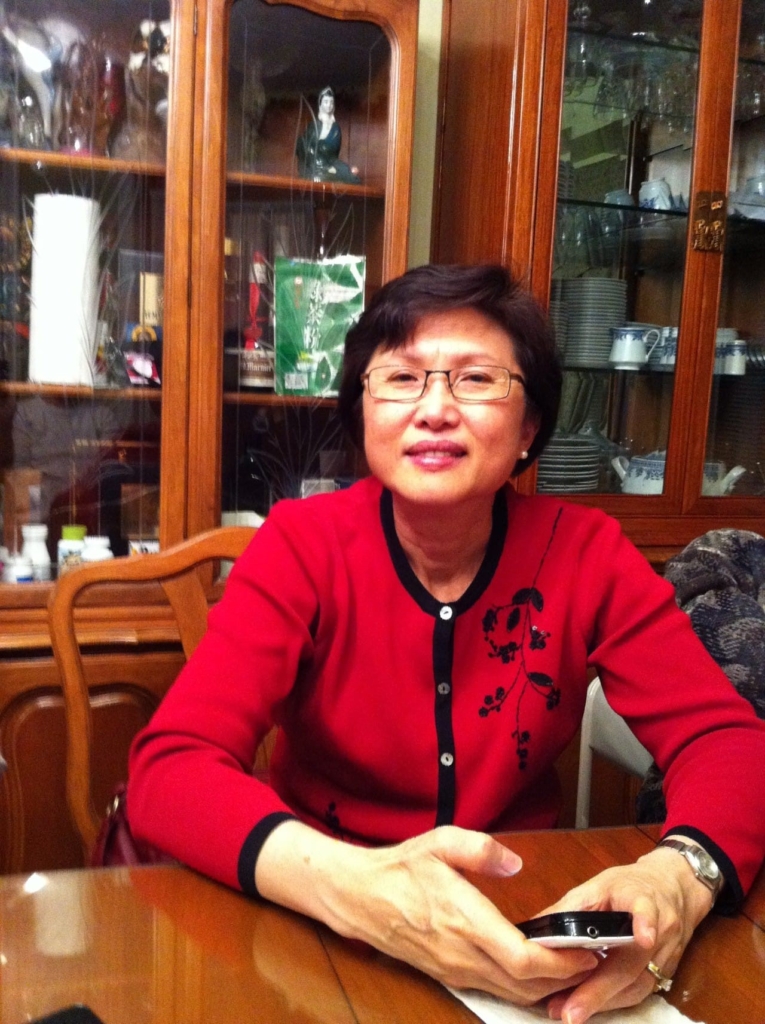 Strength is an attribute Junie also has carried on from her mother. At the age of 55, Junie was diagnosed with breast cancer. Right after her breast cancer operation, she faced an ovarian cancer diagnosis. She has seen firsthand the need for philanthropy in healthcare to provide the most advanced care. Despite everything she's faced in life, Junie describes herself as lucky. "It's still been a good life. It's been 13 years since I was diagnosed with those kinds of cancers and I'm still here. I am very lucky. I'm a very lucky woman."
"That's why, when I die, I can leave something behind to help those who cared for me. That's my motive."

– Junie
Now retired after a successful career in banking, Junie thinks to the future and how she can continue to pay it forward. That's why she's decided to leave a gift in her will to The Ottawa Hospital so patients will have the latest technology and most advanced treatment options to save their lives, just like she experienced. "That's why, when I die, I can leave something behind to help those who cared for me. That's my motive."
Why Planned Giving is important?
By leaving a gift in your will to The Ottawa Hospital, you will be helping to shape the future of healthcare. It's an extraordinary opportunity that you will give future generations – just imagine your legacy.
We're here to provide you with the guidance you need to leave a gift in your will to support our hospital. This is an opportunity for you to create stronger healthcare for tomorrow, with a larger gift than perhaps you thought possible – larger than those made during your lifetime. Just imagine the legacy you will leave.
---
The Ottawa Hospital is a leading academic health, research, and learning hospital proudly affiliated with the University of Ottawa.