Published: July 2023
Like any bride-to-be, Mechelle Kulker is dealing with the stress that comes with planning a wedding. But she is also facing a lot more than booking a venue, hiring a photographer, and finding "The Dress." Mechelle has an aggressive form of breast cancer.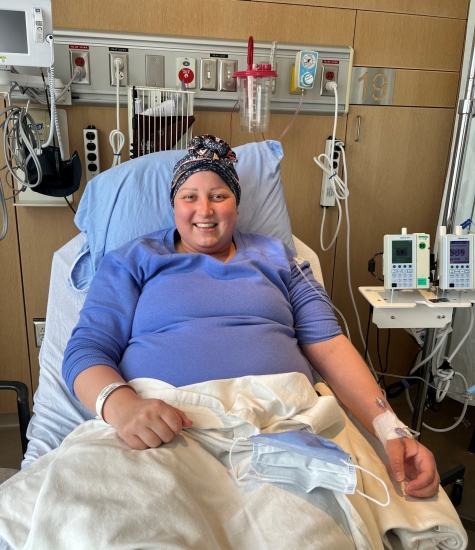 In February of 2020, Mechelle discovered a lump in her breast. She was 29 years old at the time, teaching Grades 3 and 4, and busy with work and with life. But, at the urging of her boyfriend, Kent Lampkie, she made an appointment to see her doctor. That quickly led to an ultrasound, a mammogram, and then a biopsy — all this as COVID-19 was unfolding with fury.  
"I kind of had an idea in my head that it was probably cancer," says Mechelle, "and when my doctor called me and confirmed it, I kind of went a little bit blank. And I remember just crying."  
The news was about to get worse. Mechelle was diagnosed with Stage 3 Triple Negative Breast Cancer (TNBC), a rare and aggressive form of cancer that disproportionally affects young women in the prime of their lives, like Mechelle.   
"TNBC is the least common subtype of breast cancer with the worst prognosis," explains Dr. Moira Rushton, Mechelle's oncologist. "It is negative for the estrogen receptor, progesterone receptor, and HER2 amplification, hence the description 'triple negative breast cancer', meaning there are no specific drug targets we can take advantage of."  
The treatment for TNBC is also aggressive. Mechelle had preoperative chemotherapy, followed by a lumpectomy, then went on a chemotherapy pill after surgery for residual disease — but the side effects were very challenging.   
"I felt like it was everywhere."  
A few months later, a CT scan picked up spots on her lungs and the lymph nodes around her heart. An MRI showed spots on her brain, and the cancer was also in her bones — including a 7cm metastasis on her femur. This required surgery to place a metal rod in her leg to prevent it from breaking. Mechelle's cancer was now Stage 4.  
"I was counting down the days, waiting for it to end," she says, breaking down in tears, "and then it never ends. I felt like it was everywhere."  
Having responded poorly to most standard treatments, Mechelle says she was one of the first patients at The Ottawa Hospital to be put on a drug called sacituzumab govitecan (aka Trodelvy). Dr. Rushton explains that this drug was the first approved antibody drug conjugate for triple negative breast cancer — and it's been improving survival for these patients.  
"In Mechelle's case, it's been an absolute game changer," says Dr. Rushton. "Had she not started Trodelvy last February, I do not think she would be alive today."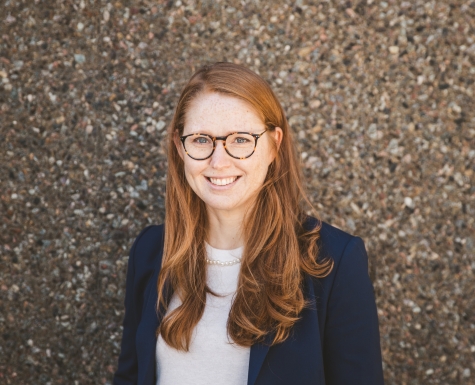 "It started shrinking the tumours in my lungs and bones immediately," adds Mechelle. "It took a while, but there's actually no active disease in my bones as of right now. So Trodelvy is keeping everything stable, except my brain." 
Mechelle has developed a number of small brain metastases requiring repeat treatments with the CyberKnife. This radiosurgery robot is one of only a handful in Canada and was funded entirely by donor support. It provides patients like Mechelle with radiation therapy that is more powerful and accurate than regular radiation.  
Despite the ongoing treatment, Dr. Rushton agrees that overall, Mechelle's progress has been incredible. "The disease in her lungs is no longer visible on CT scans when previously it could only be described as "cannonball lesions." In fact, the cancer has almost completely disappeared on imaging, which is nothing short of a miracle."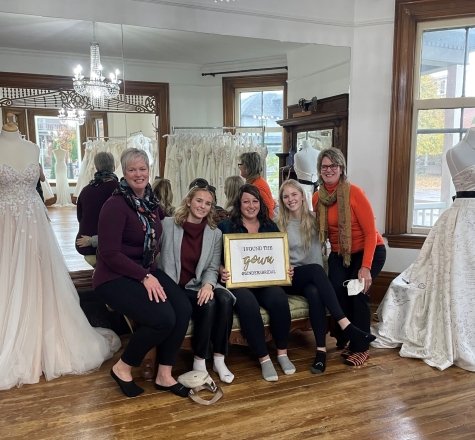 During all this, Mechelle started thinking of ways to raise awareness of Triple Negative Breast Cancer.   
"It is very aggressive and requires more treatment options. This can only be made possible through research at leading Canadian hospitals like The Ottawa Hospital."   
She also wanted to focus on the exceptional care she's been receiving so she started her own fundraiser in support of cancer research, successfully raising thousands of dollars so far.  
"I wanted to give back to the Ottawa Hospital because they've been so wonderful to me. The nurses are just incredible people. They ask me about my wedding plans."  
It's been a stressful three years for Mechelle and Kent, who is now her fiancé, but they remain positive and have been travelling as much as they can: swimming in Costa Rica and hiking in Maine.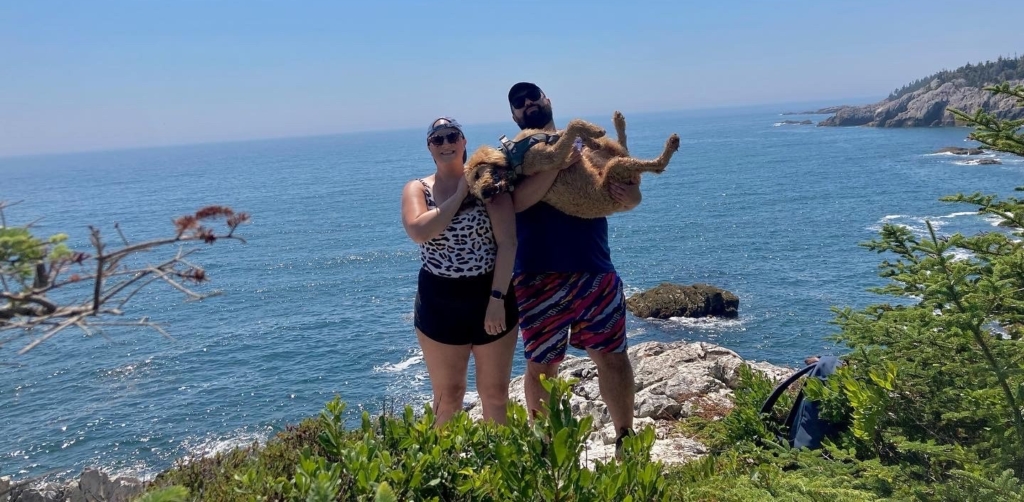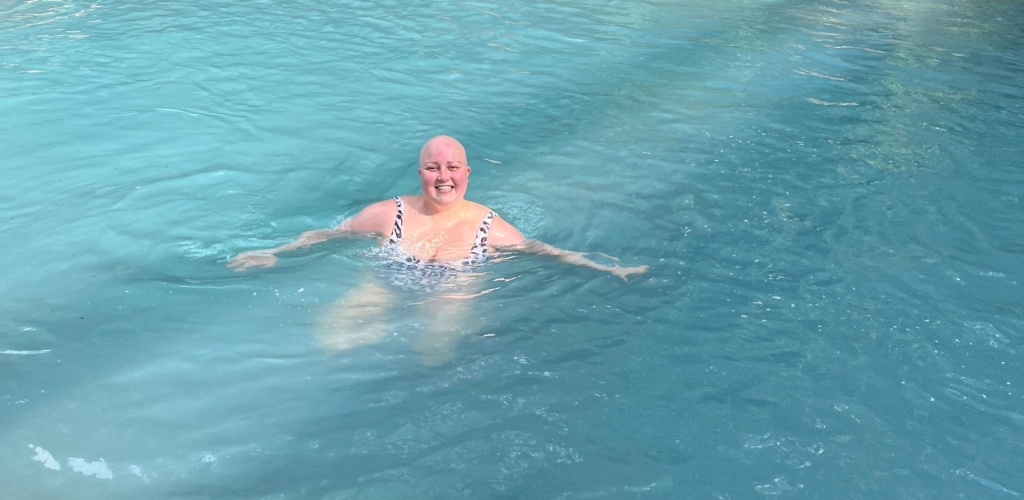 "For the most part, we kind of pretend like it's not happening and live our lives the way we want," says Mechelle. "When I was first diagnosed, I was told my prognosis was a year, and at this point, I've gone two years. I'm hoping these new drugs will help extend my life."  
Also, she's hoping research will change the trajectory for anyone else diagnosed with Triple Negative Breast Cancer, and through her fundraising efforts she's doing her part to make that a reality.  
Despite all she's been through, Mechelle did find "The Dress." She and Kent will get married this August at her childhood home in Prince Edward County.   
Congratulations to Mechelle and Kent, and thank you Mechelle, for your fundraising efforts for cancer research.