Trauma team saves arm
When the blade on Adrian Molloy's power saw partially severed his arm, he was rushed to the Trauma Centre at The Ottawa Hospital. He was one of the first to benefit from a new quality improvement initiative that extended the time to 60 minutes for an ambulance to head directly to the Civic Campus, bypassing the nearest community hospital.
June 20, 2017, was a day like any other on the construction site, until the 14-inch diamond blade on Adrian Molloy's power saw jammed in the concrete he was cutting and kicked back into his arm.
"It happened so quickly, I didn't even know I was injured," Adrian said.
The 40-year-old contractor had been using power saws on the job for 20 years. He was down in a hole cutting concrete when the saw kicked back. He was covered in dust so couldn't see his arm, but knew he'd hit himself. He grabbed his right arm above the elbow, and his fingers landed on bone. Adrian knew it was a serious injury, and managed to get out of the hole and head to the road for help. His arm was bleeding badly.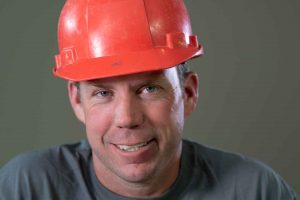 At the road, two Hydro One workers were sitting in their truck getting ready to leave. When they saw Adrian, the passenger called 911. The driver jumped out, and quickly took off his belt and tightened it around Adrian's arm in a tourniquet. He was calm, and kept Adrian talking until the ambulance arrived.
In the ambulance, Adrian heard the paramedics talking with the dispatch.
"I knew they were looking to bypass Kemptville, but didn't know what was going on," said Adrian. "I knew my best hope was The Ottawa Hospital, so was happy they said we were heading to the Trauma Centre at the Civic. I was going somewhere where they could handle my injury."
What Adrian didn't realize was that he was one of the first patients to be part of a quality improvement initiative that the Ottawa Regional Trauma Program was testing in an effort to get patients to trauma care and provide more successful outcomes.
"Adrian was a direct recipient of our 60-minute bypass initiative," said Mathieu LeBreton, Trauma Coordinator of the Ottawa Regional Trauma Program at The Ottawa Hospital. "Provincially, paramedics have rules that can permit them to bypass local hospitals to get to a lead trauma hospital if they are within 30 minutes of getting to a trauma centre. With the approval of all regional community hospitals, we expanded it to 60 minutes. Much of the literature suggests the sooner a patient receives definitive trauma care, the better."
Where Adrian was injured was about a 45-minute ambulance drive to the Trauma Centre. Previously, he would've had to go to the nearest community hospital. LeBreton said trauma patients who need resuscitation from life-threatening injury need very resource-intensive care. They require more medical staff, access to operating rooms, imaging capabilities, more blood, and other resources that community hospitals do not have in their emergency departments. There is a team of health-care professionals at the Civic Campus specifically trained to deal with trauma situations.
When paramedics notify the Civic Campus Emergency Department that they are bringing in a patient with multiple or life-threatening injuries, a Code 1 Trauma is called over the hospital's intercom. This alerts the trauma team, which includes trauma surgeons, emergency physicians, nurses, anaesthesiologists, respiratory therapists, and trauma coordinator Mathieu LeBreton, to prepare for the patient's arrival. A Code 1 Trauma also notifies the blood lab, radiology department, and operating room staff that blood-work, X-Rays, CT scans, and surgery may be needed.
"Sometimes a trauma code comes in without advance notice, and then we're reacting to it in the moment," said Kelly Barnett, Clinical Manager of the Trauma Unit. "Everyone has a job, and it's a code that runs smoothly to diagnose, triage, and save the patient."
"I'd never been to a hospital injured like this before," said Adrian. As he lay in the ambulance, his mind raced with concerns. "I asked, 'Do they know I'm coming? Are they ready for me?'"
The answer was yes. The trauma team was ready and waiting for him when the ambulance arrived. When he was rushed through the emergency room doors, Adrian said he couldn't believe, "You can get so many people in one room for one patient." He was in the operating room within 47 minutes from the time he entered the emergency department.
"I knew my best hope was The Ottawa Hospital, so was happy they said we were heading to the Trauma Centre at the Civic. I was going somewhere where they could handle my injury."
The power saw had cut 75 percent of his right bicep, two arteries and a nerve. In the operating room, surgeons reattached his arm. The four-and-a-half-hour surgery repaired arteries and his severed nerve. He underwent a second four-hour surgery to repair the damaged bicep with a donor muscle in November 2017.
The Ottawa Hospital's Civic Campus is the adult lead trauma hospital for eastern Ontario. This takes in an area of 1.3 million people that includes Ottawa, stretches west to Pembroke and east to Hawkesbury. People with life-threatening injuries from Gatineau and western Quebec, as well as patients from Baffin Island and eastern Nunavut are brought to the Trauma Centre. Twenty percent of the population it serves lives in a rural area.
The Centre treated 856 trauma cases last year. One hundred and ninety-two of those patients benefited from the extended time guidelines from accident scene to trauma centre, with the average transfer time being 42 minutes.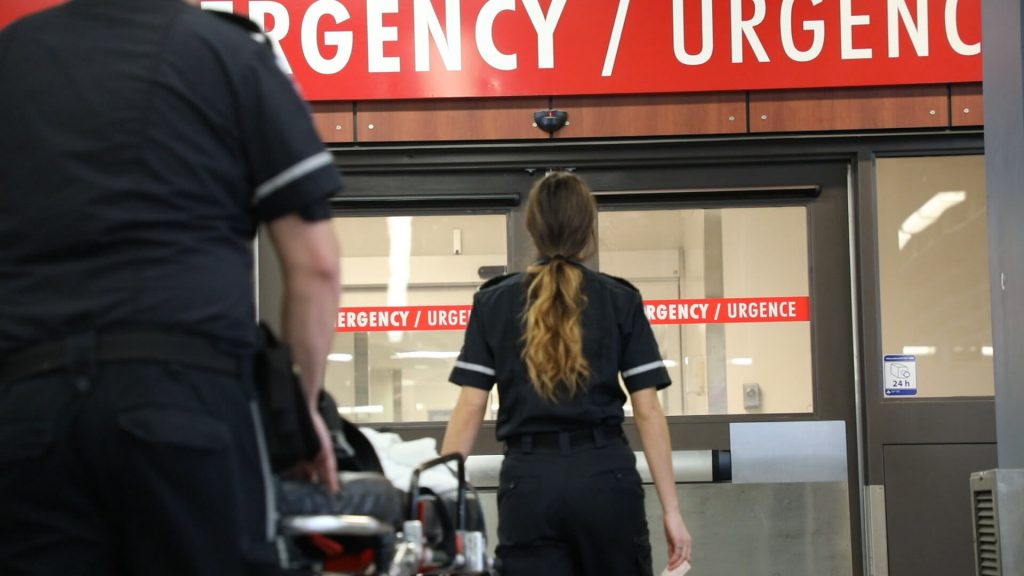 The eight-bed trauma unit is dedicated to patients who have multiple injuries. This could include head or brain trauma, limb loss, vascular, spinal cord, internal organs, multiple broken bones, broken spine, or neck injuries.
"Patients come into trauma from emerge [emergency department], and once they are stabilized, they then move through the hospital, as soon as possible, in order to get them back home, into rehab, or somewhere they can convalesce," said Kelly.
Kelly said a patient's length of stay in the trauma unit can be as short as 24 hours or as long as several months, depending on the severity of the injury and the ability to recover and heal. The health professionals in the Centre plan the patient's follow up care or work closely with physiotherapy, and rehabilitation services to assess their need for rehabilitation.
"I know we often compare ourselves to similar standards from regional trauma perspectives: other hospitals we benchmark against in standardizing trauma care. We look to hospitals like St. Mikes [St. Michael's Hospital] in Toronto to see their practices, and share ideas and common goals that we are trying to achieve," said Kelly.
The Ottawa Hospital is part of the Trauma Association of Canada where members from across the country share vibrant practices about ways to improve patient care.
Hamilton and Kingston also have trauma centres, though The Ottawa Hospital is bigger because of the larger area patients come from.
The Ottawa Hospital has one of the largest trauma centres in the province, with Sunnybrook and St. Michael's as the two largest. However, both Toronto hospitals cater to a dense urban population. The Ottawa Hospital covers a larger geographical area, so the timing to get patients to the trauma centre from a distance and the reason why the 60-minute bypass initiative is critical.
"What we found is there have been no negative outcomes yet. People like Adrian have benefitted directly from this," Mathieu said.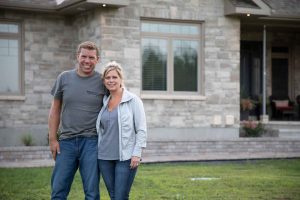 A year later, Adrian is back on the construction site with full use of his right arm and hand.
"I lost the motion for using a screw driver. I use it as an excuse to get out of work I don't like. I use it to my advantage now," laughed Adrian. "I'm doing everything I was doing before."
---
The Centre treated 856 trauma cases in 2018. One hundred and ninety-two of those patients benefited from the extended time guidelines from accident scene to trauma centre.