The Challenge
When you're diagnosed with cancer, time is critical and every minute counts. The wait for surgery, for treatment, for life to get back to normal, can seem agonizing. Time is equally critical in the world of cancer research. Every day, scientists are working to find new therapies. The sooner these therapies can be delivered to patients, the better their chances for recovery.
At The Ottawa Hospital, our patients have access to the very best doctors and therapies when they need it the most. Our world-leading research draws experts from around the world to work in our facilities, to help us revolutionize every aspect of cancer care, from improving treatment to saving the lives of patients with diseases that only a few years ago would have been untreatable.
Over the next 15 years, Canadians will see a 40 percent increase in cancer diagnoses with almost one in two developing cancer in their lifetime. Our ability to translate research into patient therapies coupled with one of the best-equipped cancer centres in the country means we are well-positioned to face this challenge head-on.
Our Vision
We believe cancer can be beaten. Our cancer and research centres have been ranked among the best in the world and from here we're seeing results that a decade ago were deemed impossible to achieve. Together, our people and our facilities have created a breeding ground of knowledge for the best and brightest medical minds in the world. We're confident that if we stay the course, cancer will be beaten.
We're already one of the largest research and learning hospitals in the country. And we didn't get there by thinking small and in the short-term. The plan was simple: recruit the best and brightest minds in science and health care, bring them together under one roof, find the answers to health care's biggest challenges. And we were right. Our world-renowned facilities, researchers, medical professionals and clinical trials are the best of the best, so they attract the best of the best. We've already made tremendous breakthroughs and there's more to come. The world is watching what's happening at The Ottawa Hospital.
"We, at The Ottawa Hospital, are constantly participating in practice-changing clinical trials. The standard of care is constantly changing, as it should. We are constantly trying to push the limits of cancer treatment." – Dr. Michael Ong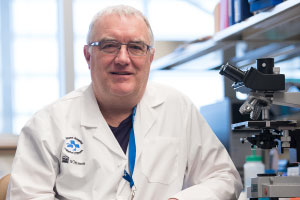 2000: Dr. John Bell discovers that a virus, called VSV, can kill cancer cells without harming normal cells. In 2011, his group publishes a landmark study in the prestigious scientific journal Nature showing the results of his world-first clinical trial based on this discovery.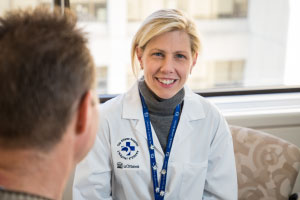 2017: Dr. Rebecca Auer's personalized vaccine, made with cancer cells infected with a cancer-fighting virus, cured abdominal cancer in animal models. Dr. Auer is preparing a clinical trial based on these findings.
2018: Dr. Carolina Ilkow and her team first demonstrate that cancer cells use a unique approach to fight off viruses. Her team then builds a virus that blocks this defence mechanism. Proving very effective at killing normally resistant cancer cells, this may lead to better, more broadly effective immunotherapy treatments.
The impact that one person can have on the future of health care is huge. The impact a group of like-minded community leaders can have on the future of health care is limitless. Thanks to donor support we've built one of the largest and busiest regional cancer treatment centres in the country. We have one of the only oncolytic virus manufacturing facilities in the country that trains modified viruses to kill cancer cells. We have technology like the CyberKnife that performs non-invasive day-surgery procedures on previously inoperable and often terminal brain tumours. Our state-of-the-art breast health centre has dedicated diagnostic machines to speed up the treatment process, clear backlogs, and help more people get back to healthy lives. These are only a few examples of how donors have changed the face of health care. We specialize in matching donors who want to help with those who need their help the most.
Research To Improve Patient Care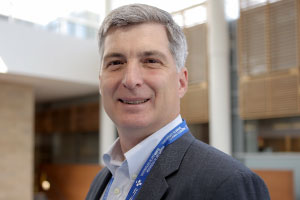 2014: Drs. Dean Fergusson and Mark Clemons launch the world-leading REaCT (Rethinking Clinical Trials) program to quickly asses available cancer treatments and streamline clinical trials enrollment. With fewer than three percent of patients enrolling before REaCT, enrollment now exceeds 90 percent. By the end of 2017 this program enrolled more breast cancer patients in clinical trials than all other trials in Canada combined.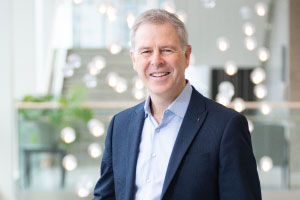 2016: Dr. Glen Goss leads an international clinical trial showing that 70 percent of patients with a certain kind of lung cancer respond to a new targeted therapy. This therapy is now available as a standard treatment in Canada.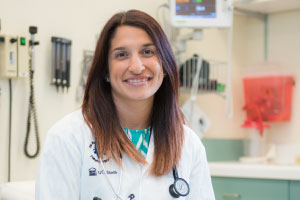 2018: Dr. Natasha Kekre is leading the charge to bring a "made-in-Canada" version of CAR-T cell immunotherapy to The Ottawa Hospital. Shown to completely eliminate some advanced pediatric blood cancers, this revolutionary treatment removes a patient's T-cells and modifies them in the lab to attack cancer cells. The Ottawa Hospital is the only site in Canada manufacturing these cells and among the first to participate in clinical trials of this therapy.
The Ottawa Hospital Foundation is raising money for research that is revolutionizing the care we provide patients.