At the centre of the COVID-19 crisis you will find the front-line staff of The Ottawa Hospital. Nurses, doctors, and researchers working day and night to heal our patients and find a cure.
Their stories are ones of emotion, dedication, and determination. They are relentless in the fight against this global pandemic. They are husbands, wives, moms, and dads. They are our neighbours.
And they have an incredible story to tell.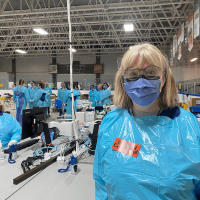 Joselyn Banks
Retired Nurse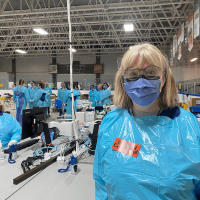 Retired Nurse
Joselyn Banks
"[Coming out of retirement] was actually a quick decision…my family, friends and loved ones were very supportive of that." -Joselyn Banks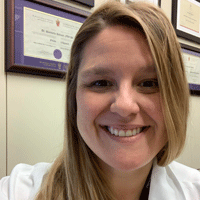 Samantha Halman
PROGRAM DIRECTOR, GENERAL INTERNAL MEDICINE RESIDENCY PROGRAM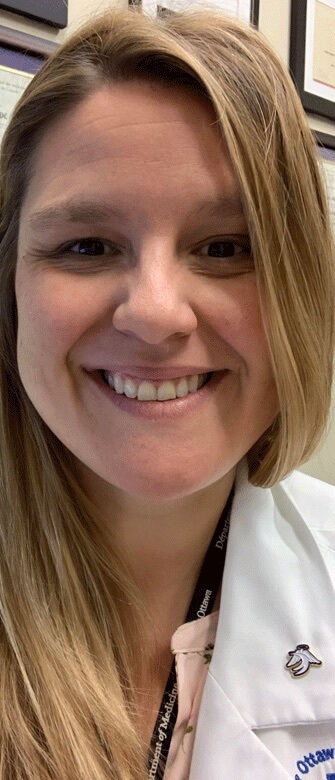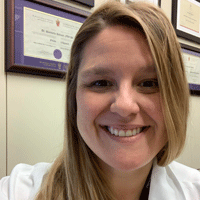 PROGRAM DIRECTOR, GENERAL INTERNAL MEDICINE RESIDENCY PROGRAM
Samantha Halman
"We have had instances where patients were really not doing well and the healthcare workers at the hospital were the only people there to hold their hand." -Dr. Samantha Halman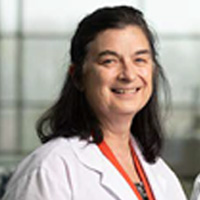 Jan Leahy
Clinical Manager, Thoracic Surgery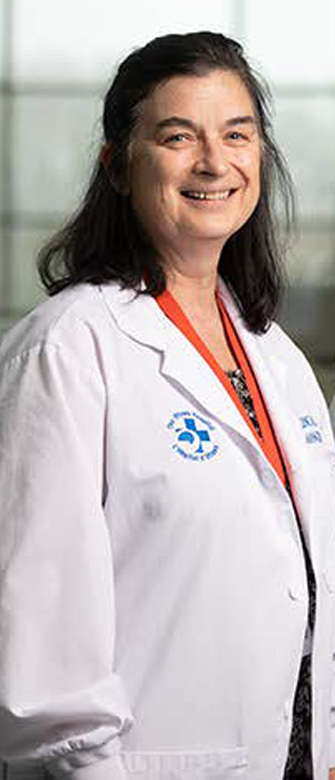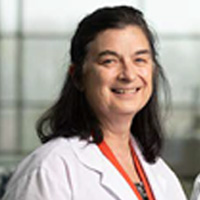 Clinical Manager, Thoracic Surgery
Jan Leahy
"It's difficult to really explain what it's like…Probably half of the staff, when they get to their car, just sit down and cry. And then they go home." --Jan Leahy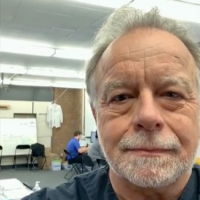 John Trickett
DIRECTOR, EMERGENCY CARE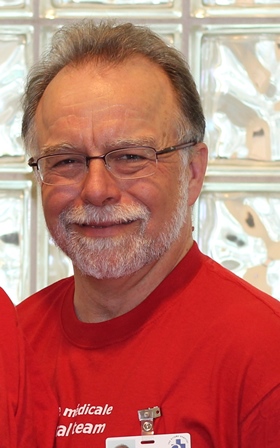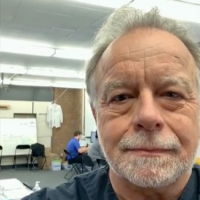 DIRECTOR, EMERGENCY CARE
John Trickett
"[It has been meaningful to hear] the appreciation from the patients who come through that busy environment that's coping with three to four hundred people a day--that we're still demonstrating the compassion and the excellence in service that people expect to receive, and that staff want to give, as if everybody was their loved one. That's the message I'm hearing consistently even fifty-three days later…they're getting excellent care." - John Trickett
The Ottawa Hospital and Bell Media are partnering together to launch a series featuring our front-line workers and their personal stories. Frontline Diaries will feature dozens of staff who are at the heart of our local COVID-19 relief efforts. Using two-way video technology, Bell Media journalists will interview staff at The Ottawa Hospital who will guide them through a 'show and tell' style of interview. Check back frequently for more entries from the Front-line Diaries.
Support our hospital heroes by making a donation to the COVID-19 Emergency Response Fund.
Be Inspired
Facing COVID-19 head-on
Researchers from The Ottawa Hospital work to make a significant difference in the fight against COVID-19