A 21st-century health and research centre
The Ottawa Hospital is Canada's largest academic health and research centre and when it opens, the Carling Site will be home to the most advanced trauma centre, most progressive digital technology, and one of the largest neuroscience research programs in the country.
Traditional operating rooms will now be hybrid procedural suites that will allow for a collaboration of health-care providers to innovate and provide state-of-the art treatments for our patients.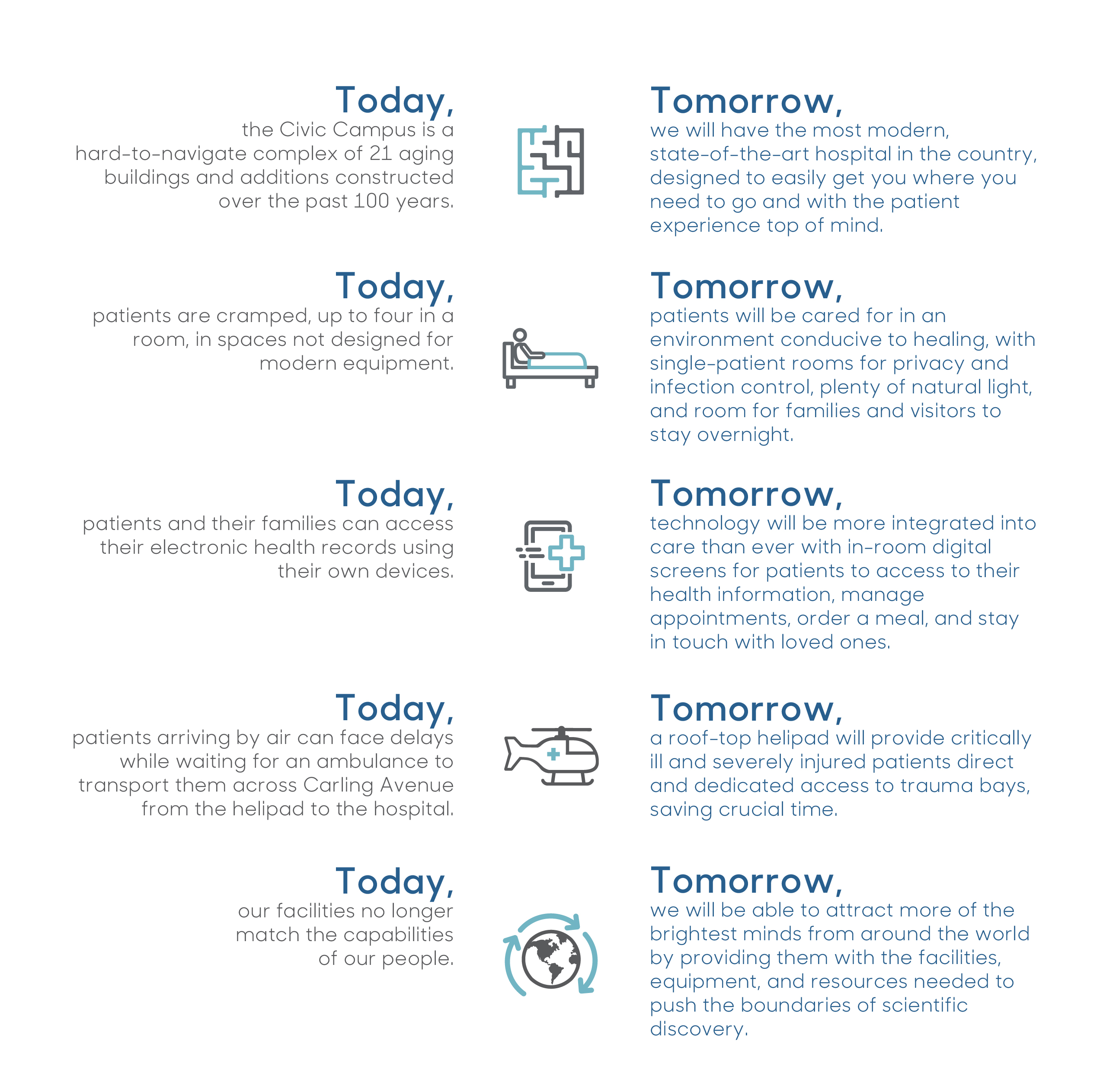 "The transformation of The Ottawa Hospital will not be like anything we've done before. We are creating a facility – right here in our community – that will be the envy of the world for its ability to foster innovation in every aspect of health care." – Cameron Love, Executive Vice-President and Chief Operating Officer, The Ottawa Hospital
This project is far more than simply bricks and mortar – this is your hospital.
It is within these walls that you and your loved ones will experience compassionate care when it is most needed and where new discoveries will take place every day.
Be Inspired
Hope despite aggressive skin cancer diagnosis
Diagnosed with a stage 4 melanoma at the age of 62, Dan Collins feared for his life when he learned about the aggressive form of cancer. However, immunotherapy treatment gave him a reason to hold out hope.