Re-imagining today. Creating tomorrow.
The Ottawa Hospital is Canada's largest academic health and research centre and when it opens, the new hospital campus on Carling Avenue will be home to the most advanced trauma centre, most progressive digital technology, and one of the strongest neuroscience research programs in the world.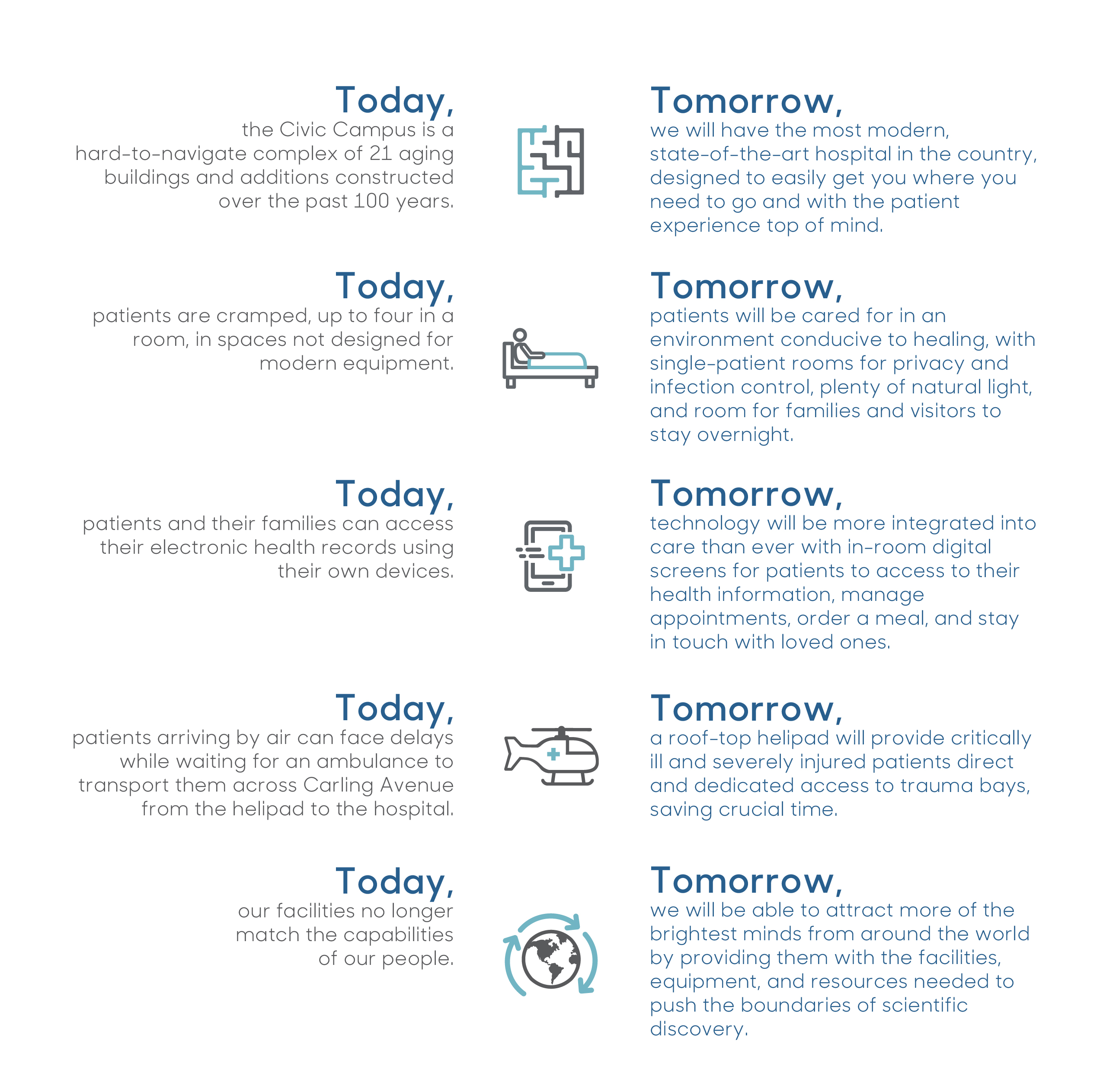 "The transformation of The Ottawa Hospital will not be like anything we've done before. We are creating a facility – right here in our community – that will be the envy of the world for its ability to foster innovation in every aspect of healthcare." – Cameron Love, President & CEO, The Ottawa Hospital
The new Carling site is the largest and most important healthcare infrastructure project ever in Ottawa, with an estimated cost of $2.5-$3 billion. We are raising an unprecedented $400 million in community support and every dollar raised will help leverage four more dollars of government infrastructure investment.
This project is far more than simply bricks and mortar – this is your hospital. Join us as we re-imagine the future of healthcare
Be Inspired
Husband determined to give back after wife's lifesaving treatment
After collapsing at home, Rie Bull was rushed to The Ottawa Hospital where she was treated for life-threatening brain bleeds. Grateful for how our experts have tackled her complex case over the past three years, Rie's husband Mike has found a unique way to give back.