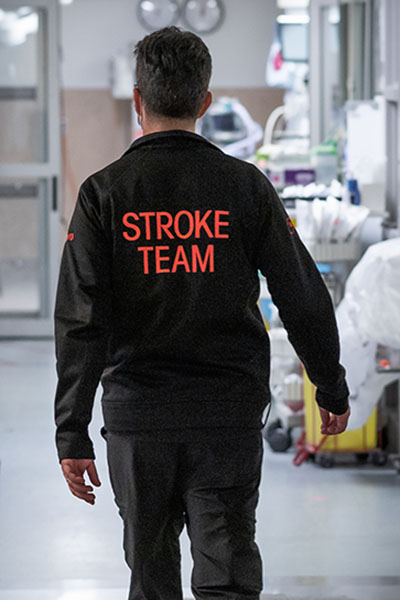 If Dr. Dar Dowlatshahi looks familiar, maybe it's because you've received care from the accomplished stroke neurologist here at The Ottawa Hospital, or maybe you've seen him playing a tourist in his own city, or maybe you watched Med Students back in the day — the documentary on medical students at McMaster University that featured Dr. Dar, as he's known to patients, as one of its subjects. If he's not familiar to you yet, get ready to meet one of the research powerhouses shaking things up at The Ottawa Hospital.
Dr. Dar grew up in Iran, lived briefly in France, and then moved to Canada in 1979 with his family. He moved around quite a bit during his youth, eventually settling in southern Ontario, which is where he earned three degrees — a Bachelor of Science, a PhD in Neuroscience, and an MD, all at McMaster in Hamilton — before completing a stroke fellowship in Calgary.
Today, Dr. Dar is a stroke neurologist and scientist at The Ottawa Hospital and the scientific director of the Ottawa Stroke Program.
Read on to learn which exciting developments in stroke neurology would have seemed like "science fiction" just two decades ago — and how Dr. Dar stays busy when he's not working.
Q: How did you decide to pursue neurology?
A: When I started university at McMaster, I was studying the sciences, but I didn't know exactly what I was doing and where I was going. Early in my undergrad, I took a psychology course and fell in love with the brain portion of the work. I went on to do a PhD in neuroscience, followed by med school. But even then, I had no intention of being a psychiatrist or neurologist.
I tried everything from general surgery to cardiology, but the surgeons kept telling me I should be a neurologist. It was always the one thing that was very easy for me; where I could walk into the situation and feel like I already understood it.
Q: What do you love about stroke neurology in particular?
A: What I like about neurology is the action. Often, people don't see neurology as an action field, they see it as an intellectual field. But when you watch all those action movies, with these guys making decisions and saving lives, that really does happen in the world of stroke.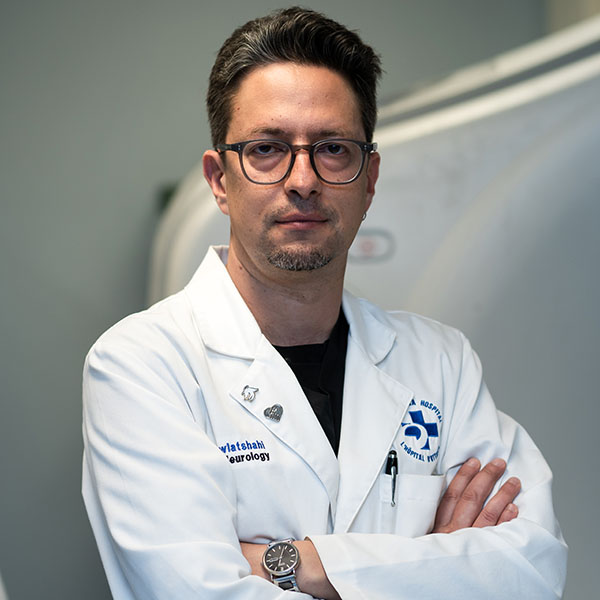 "With stroke, with the snap of the fingers, the brain can be gone. And you're the person who can, during that snap of the fingers, save that brain."

— Dr. Dar Dowlatshahi
You have to make these decisions, which can have massive implications, all within seconds. With stroke, with the snap of the fingers, the brain can be gone. And you're the person who can, during that snap of the fingers, save that brain.
When someone has a stroke, it can change their life — and the lives of everyone around them. But there's a system in place to bring them to the Civic Campus, the only hospital in the region that can reverse this, where a group of highly trained specialists arrive to make the decision to give you a drug or treatment that can stop the changes that are happening.
I don't know how many of these patients realize how different the outcome could have been. But being right here in Ottawa means they're back home the next weekend with a bit of a story to tell, but otherwise carry on as though nothing ever happened. You get to be a part of that.
Q: How has the field of stroke research and care changed since you started out?
A: It's changed completely. When I was in my first year of med school, we did clinical work where I was in the room when a stroke happened. There was nothing that could be done at the time, but today, with that same patient, we'd have been able to reverse the stroke.
"The action that's taken today when a person has a stroke would have been science fiction in my first year of medical school."

— Dr. Dar Dowlatshahi
I saw the first round of breakthroughs in the first five to 10 years of my career. These were advancements in our knowledge of how to use clot-busting medications.
Then, I was part of the team here at The Ottawa Hospital who brought the next set of breakthroughs, which was thrombectomies to remove clots from the brain. It's now standard care.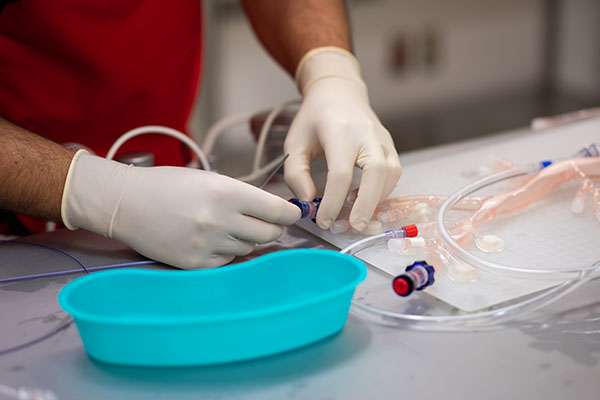 A third round of breakthroughs came with imaging software that gave us the technology to better understand what was happening to people in the first few hours after a stroke.
The action that's taken today when a person has a stroke would have been science fiction in my first year of medical school.
Q: As a scientist at The Ottawa Hospital, you're working on an important trial for the treatment of a very dangerous type of stroke. Can you tell us more about that?
A: The breakthroughs I described before are all for ischemic stroke. Unfortunately, for the other major type of stroke, intracerebral hemorrhage, we've not had the same level of discovery and advancement in the last 20 years.
This trial, called FASTEST, is for intracerebral hemorrhage, or ICH. About 40% of people who experience an ICH will die within the first month, and of those who survive, about 80% are disabled. It's by far the worst stroke.
The Ottawa Hospital is the national lead on this trial, which is looking at a medication that's a clotting factor, or protein, that's already in your blood stream, and the drug is a concentrated form of it.
When any blood vessel tears, your own clotting factors try to fix the tear. Your vessel first releases something to sort of raise a flag to say, "the trouble is here." The factors circulating the body looking for trouble see the flags and congregate at the site and form a clot, which is essentially a plug.
In this trial, we're trying to get these clotting factors to go into superhuman mode. It gets injected into the blood stream, it courses through your veins, it gets to the target, and then immediately starts to form a clot to stop the bleeding.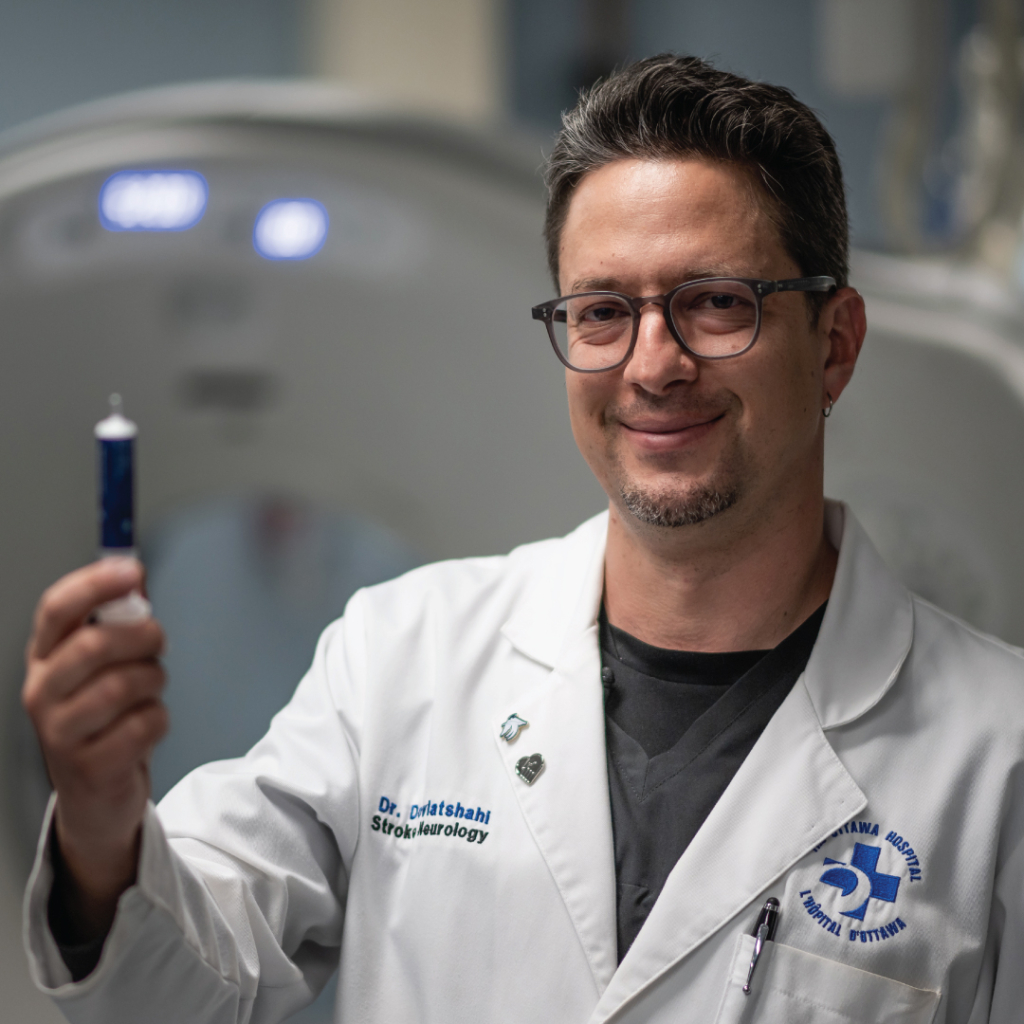 Q: What is some of the other exciting research happening here at The Ottawa Hospital?
A: In stroke alone, we're doing work on new catheters to pull clots out of the brain, we're working on imaging to advance our ability to find treatable patients, and we're bringing in new scientists to develop new clot-busting medications. We're also looking at the connection between cancer and stroke and ways to prevent stroke. When it comes to stroke research, you name it, we've been in that space.
Q: As a neurologist, why do you work at The Ottawa Hospital?
"We're a medium-sized city, but we're on par with these famous international institutions."

— Dr. Dar Dowlatshahi
A: When I started out in 2010, The Ottawa Hospital was doing stroke research, but it had room to grow. I had advanced training and the hospital had an interest in developing programs my areas of interest — cerebral hemorrhage and acute stroke therapies. Today, there's a strong network of academic stroke physicians across Canada, and many of us have decided to call Ottawa home. We're rich in stroke research culture. We're a medium-sized city, but we're on par with these famous international institutions.
We have this modesty we don't need to have here. This is the capital; we should be the best. I wanted to be right where the heart — or should I say brain — of the country is.
Q: What would we find you up to when you're not at work?
A: I've been playing in bands since I was 16. Music was my plan A, while medicine and academia were plan B. I went into medicine, but during the pandemic, a lot of people were holed up and went back to their old hobbies and things they wished they were still doing. Some colleagues and I started a band called Phenotype ─ I drum ─ and it's just a lot of fun. It's the opposite of what I do during the day, no one's life is on the line.
I also enjoy going out and about the Ottawa area with my two boys and my wife. There's a lot of really cool stuff when you live in a capital town. Rideau River Cruises, touring the Parliament Buildings, Beaver Tails in the market — all that stuff that you would only expect tourists to do, you'll see me there.