The challenge
When gay men access the healthcare system, they frequently encounter stigma, stereotypes, and misinformation on the part of healthcare providers. Over their lifetime, the healthcare system can become a hurdle gay men would rather avoid, even when this avoidance has a negative impact on their health.
A critical failure is that medical training includes very little about gay men's health. This lack of training means it is unlikely the majority of doctors and nurses have the comfort level and skills to inquire about patients' sexual orientation or are aware of the multiple health challenges faced by gay men. In fact, a large percentage of gay men choose not to disclose their sexual orientation to their healthcare provider. As a result, specific mental health, sexual health, and other health issues relevant to gay men are overlooked.
Addressing the social determinants of health is key to helping gay men engage in their own healthcare and helping care providers become more attuned to the unique experiences or challenges gay men face.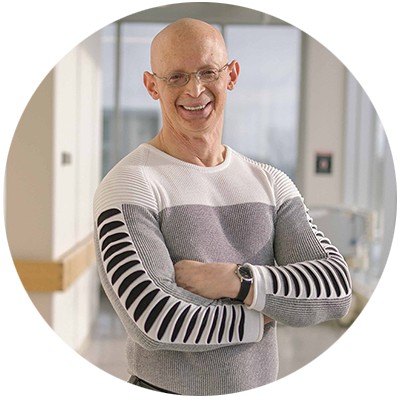 "We want to take a comprehensive view of gay men's health. We want to understand how gay men interact with the healthcare system and address the factors that prevent them from receiving the care they deserve."

— Dr. Paul MacPherson, Inaugural Clinical Research Chair in Gay Men's Health
The solution
The first Clinical Research Chair in Gay Men's Health has just been created. This is a new academic role at The Ottawa Hospital and the uOttawa faculty of medicine — the first of its kind in any Canadian hospital. The Chair will help create a comprehensive healthcare agenda that will help improve access to, and delivery of, gay-relevant healthcare. Dr. Paul Macpherson has been named as the inaugural Chair to lead a multi-disciplinary team in examining ways to improve gay men's health by coordinating clinical research in epidemiology, psychology, and other branches of medicine.
The Ottawa Hospital's Research Institute and the University of Ottawa helped make this Chair a reality through the Faculty of Medicine's Clinical Research Chair program. The role is generously funded through the support of the Department of Medicine and community support through The Ottawa Hospital Foundation.