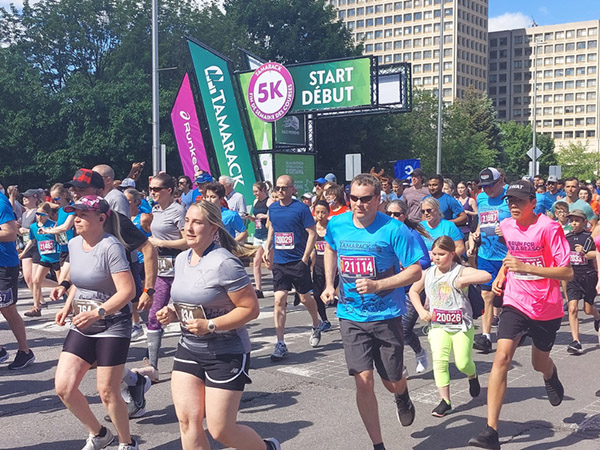 Every step you take will help transform healthcare at The Ottawa Hospital — creating a better tomorrow for us all.
It's time to make every step count.
On May 27-28, join us at Tamarack Ottawa Race Weekend, Canada's largest hybrid running/walking event, to help raise critical funds for research and patient care at The Ottawa Hospital.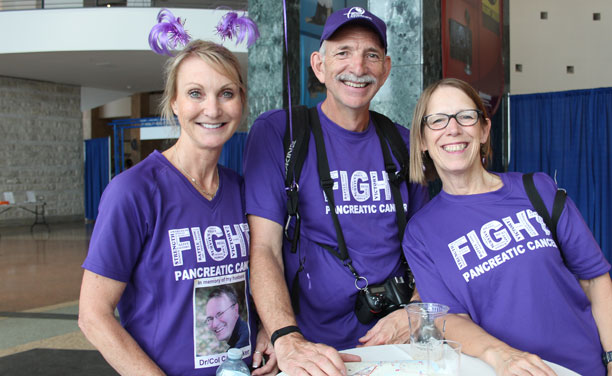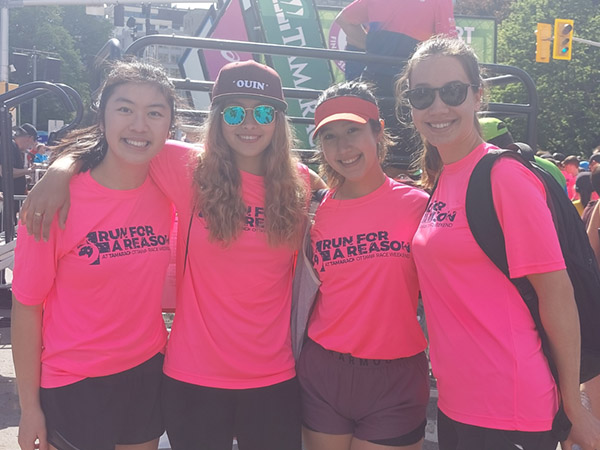 Which race will you run for a reason?
2 KM

5 KM

10 KM

Half marathon

Marathon
2 KM
5 KM
10 KM
Half marathon
Marathon
Whether you're a marathon warrior or love a brisk walk, every step you take has the power to ensure patients — your family, friends, colleagues, and neighbours — can access the latest, most advanced care when they need it most. 
One step can change lives.
Many steps can change the world.
Bringing together a team of friends or colleagues to Run for a Reason is not only more fun, but you'll also make a BIGGER impact on the future of healthcare in our region.
Bonus: For every person you refer using our unique code, Tamarack Ottawa Race Weekend will make an additional $5 donation to our hospital!
Ready to lace up?
Move today. Impact tomorrow. Help create a brighter future for all of us.
Everyone can Run for a Reason
Each year, we welcome new teams and long-standing squads to Run for a Reason, each with their own inspiration. Join us in 2023 and walk or run alongside people like MEMC Team, Team Top Notch, Team Holzman, and Dr. Smita Pakhalé to raise critical funds for The Ottawa Hospital.
Five steps to fundraising success
Step 1: Create a list of potential supporters
Think of everyone you know who would be happy to support you and create a list – friends, family, co-workers, neighbours, etc.
Step 2: Personalize your approach and make the ask!
Think of the best way to contact every person on your list, whether it's virtually through a video call, by sending an email, or by posting a message on social media — personalize your approach to every potential supporter!
Step 3: Get creative and put the "fun" in fundraising
In addition to your emails and social media posts, we encourage you to get creative and think of a fun activity or event that you can organize to help reach your fundraising goal! There are so many options like a trivia night, raffle, bake sale, garage sale, and so much more!
Step 4: Reach out to corporate contacts for large donations
Talk to your business networks and see if any companies would be interested in supporting your team! Check out our adopt-a-runner and adopt-a-team forms. A company can sponsor you or your team in exchange for recognition opportunities through Run for a Reason!
Step 5: Always say thank you!
It is incredibly important to always take the time to say "thank you" to your supporters, whether it's through an email, phone call, or a hand-written card or letter. They played a big part in your fundraising success — celebrate them!
Ways to fundraise
Social Media Tips
Social Media Sample Posts
Email
If you have questions, or would like to share your successes or concerns, please contact our Run for a Reason team.
Email events@toh.ca or call 613-798-5555 ext. 19832.