Stem cell potential
Acute kidney injury affects one in five intensive care patients. A staggering fifty percent of those patients will not survive.
Doing the rounds of the intensive care unit several years ago, nephrologist Dr. Kevin Burns was struck by the number of patients with acute kidney injury. While they had come to intensive care for other serious illnesses, experiencing low blood pressure, shock, infections, blood loss after an operation, or needing to take certain medications, had injured their kidneys.
"Despite ongoing research in this area for over 60 years, there is no treatment," said Dr. Burns. "Things have been tried to help the kidneys recover and absolutely nothing has worked to date."
That is until now. Dr. Burns and his fellow researchers at The Ottawa Hospital Kidney Research Centre are uncovering ways to help kidneys recover from injury and to prevent it from happening in the first place.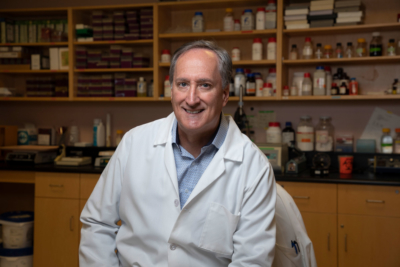 Chronic kidney disease – preventative research and early treatment
While exciting progress is being made in treating acute kidney injury, researchers at The Ottawa Hospital are also looking into ways to improve detection and treatment of chronic kidney disease.
"If we can catch the disease earlier, treatments will be more effective at preventing or delaying kidney failure. Any way that we can buy time and prevent or delay losing kidney function will be invaluable to patients," said researcher Dr. Dylan Burger, a world expert laboratory scientist at The Ottawa Hospital's Kidney Research Centre.
He is developing a diagnostic test that can predict if a person is at risk for developing kidney disease rather than relying on the current tests which show when it is already present, often at an advanced stage.
World-first technique for early detection
In the lab, Dr. Burger's team looked at what happens at the cellular level when people start to develop kidney disease and identified microparticles as the problem. These are tiny pieces that come off a cell when it's stressed or injured and are released into the blood or urine causing damage to the kidney.
In response to this finding, the team has developed a technique to count microparticles in urine. This technique, which is still in the research phase, allows any patient's urine to be tested to accurately determine their risk for developing kidney disease.
The results of this approach have been published and it is now being used in approximately 20 different labs around the world. A standardized technique is being developed so that any lab in the world can use the same diagnostic test for patients.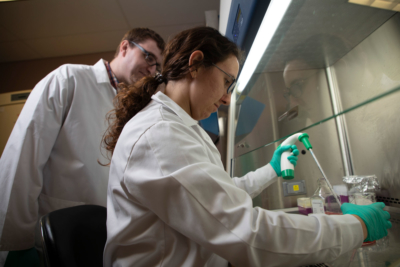 World-class expertise
These studies are only part of the kidney research taking place at the Ottawa Hospital. As one of Canada's largest health research centres, researchers and clinicians have tremendous opportunity to learn from each other and work collaboratively to bring treatments from the lab to the bedside.
The expertise of these scientists, the quality of their kidney research, and the number of publications is attracting researchers from around the world. This level of excellence and a resolve to remain at the forefront of research and discovery will directly translate into improved treatment and outcomes for patients.
To learn more about the leading research of The Ottawa Hospital and the life-changing innovations that are improving patient lives, please click here.
---
The Ottawa Hospital is a leading academic health, research, and learning hospital proudly affiliated with the University of Ottawa.