Darlene Kulig is an award-winning artist whose paintings are described as bold, joyous, and eye-catching. Born in Ottawa, Darlene now calls Toronto home and brings uniquely Canadian landmarks and landscapes to life through her semi abstracted, spirited art.
When Darlene's nephew, Craig, passed away in 2016 at the age of 23 from a rare form of cancer, it was a devastating loss for her family. Craig's father, Bruce Kulig, wanted to do something to keep his son's memory alive, so he created a fundraising campaign — the Craig Kulig Memorial Fund with The Ottawa Hospital. When Darlene learned about the campaign, she wanted to use her art to have an impact.
Darlene began selling card sets featuring her art, with proceeds donated to our hospital. When the pandemic hit, her campaign took a different twist. She created beautiful masks, and once again a portion of the sales would support the memorial fund.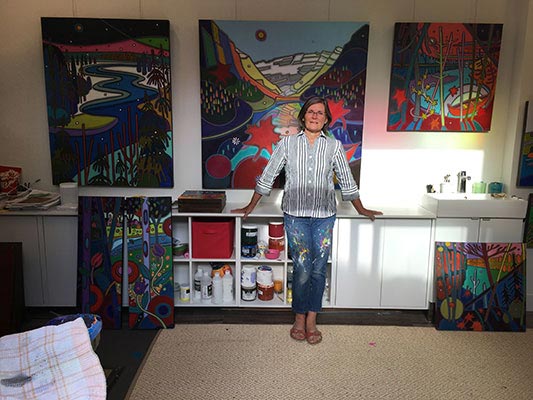 Today, Craig's memory lives on through the countless people who have supported his memorial fund and the impact their philanthropy is having on cancer research. The research will help other patients and their families – just as Craig's family had hoped.
Q: What inspired you to fundraise for The Ottawa Hospital?
A: In 2016, we lost our dear nephew Craig Kulig, at the age of 23, to an aggressive form of rare cancer. Craig received wonderful and compassionate care from the team of doctors and nurses at The Ottawa Hospital. Since Craig's passing, it has been my brother Bruce's goal to raise $100,000 in Craig's memory.
As an artist and an aunt processing through my grief journey, I felt compelled to create a painting in memory of Craig. I painted Dragonfly Ascending into Twilight which depicts Granite Lake where Craig spent his youth. We donated the large giclee print of this meaningful painting and it now hangs in the oncology department at the hospital.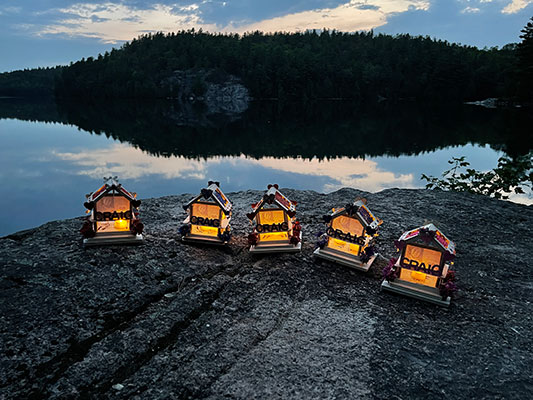 Q: What is your fundraising all about?
A: Early in the pandemic, I was approached by BYOM, a mask manufacturer, to have my Canadian Landscape paintings printed as fine art face masks. Each artist that was approached was asked to align with a charity, so we created a beautiful line of adult and children's face masks with all proceeds going to The Craig Kulig Memorial Fund. To date, we have raised over $16,000 through the sale of these masks. We also introduced a beautiful 2022 wall calendar and holiday boxed card sets featuring my art.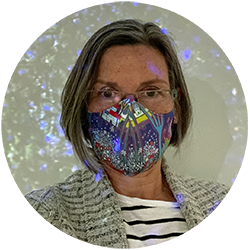 "As an artist and an aunt processing through my grief journey, I felt compelled to create a painting in memory of Craig."

— Darlene Kulig
Q: How easy was it to set up a community fundraising event through our Foundation?
A: My brother Bruce set up The Craig Kulig Memorial Fund through The Ottawa Hospital Foundation. It has been a great experience working with their team to promote our masks, continue to raise money for Craig's fund, and raise awareness for the leading research that is taking place at The Ottawa Hospital.
Q: What might you tell someone who is thinking about donating to The Ottawa Hospital?
A: I believe our fundraising efforts are going to make a difference. It is our hope that other individuals and families can and will have better outcomes. This takes time and much-needed donations. The Ottawa Hospital is a leading research centre that we are proud to be partnered with.
---
The Ottawa Hospital is a leading academic health, research, and learning hospital proudly affiliated with the University of Ottawa.