It would have been hard not to be impressed while watching Devon Larratt triumphing as the Open World Champion, in both his left and right arm, in the World Armwrestling League. Chants and loud cheers extended from the crowd as Devon, a veteran of the Canadian Armed Forces, faced his opponents time and again from 2008 to 2012. What Devon did not know at this time was that all of the intense training it took to get him on the world stage was leading to the development of debilitating arthritis that was going to jeopardize his greatest passion and career. His only hope to regain his former glory was surgery at The Ottawa Hospital to restore strength in his arms.
A family affair
Devon has been interested in armwrestling for most of his life. At age 18, he entered his first tournament and has represented Canada at international competitions ever since, winning many World Championships. An impressive feat for someone who initially took up armwrestling as a hobby when he was only five years old.
One could say that for the Larratt's, armwrestling is a family affair. "I grew up armwrestling with my grandmother," said Devon. "The rumour around the family was that she was the Alberta women's champion. It's because of her that I started armwrestling."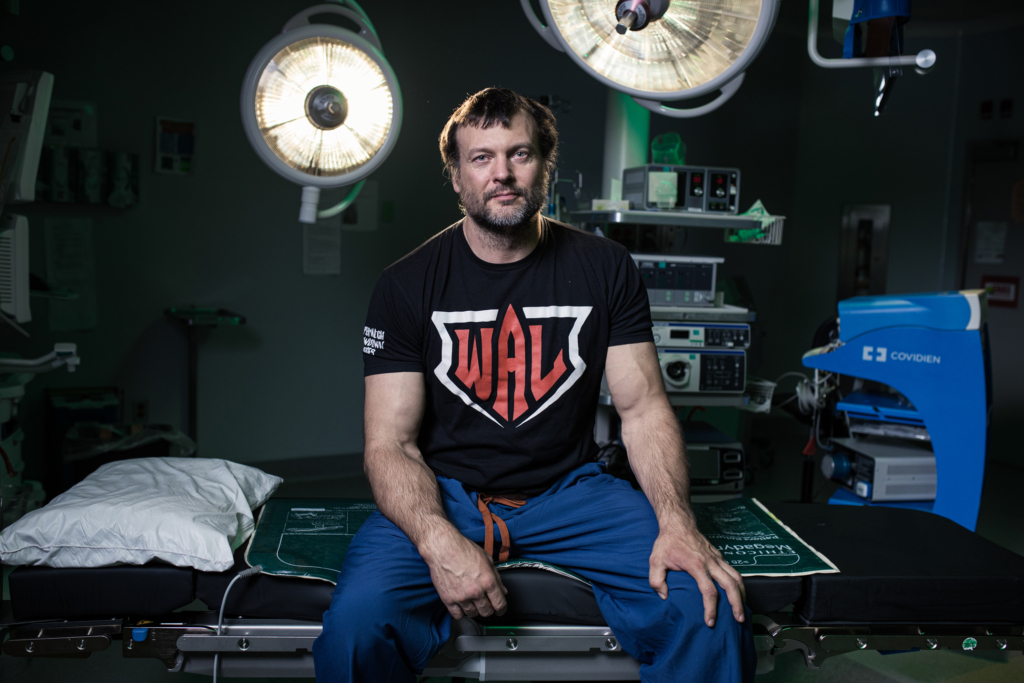 Military force
It wasn't until Devon joined the Canadian Armed Forces that he got serious about his training. Eighteen years in the military provided him with the opportunity to get in the best shape of his life. "If I wasn't on a mission," said Devon, "I was pumping iron."
Even while on tour overseas in Afghanistan, armwrestling played a large role in his life. Competing against fellow troops, he gained the experience he needed to one day earn himself the title as one of the best armwrestlers in the world.
Injury puts dreams on hold
Like many athletes, Devon suffered injuries that put his dreams and career in jeopardy. Armwrestling is incredibly demanding on tendons and joints. Years of trauma caused by armwrestling led to the development of osteoarthritis, with extra bone build up in his elbows.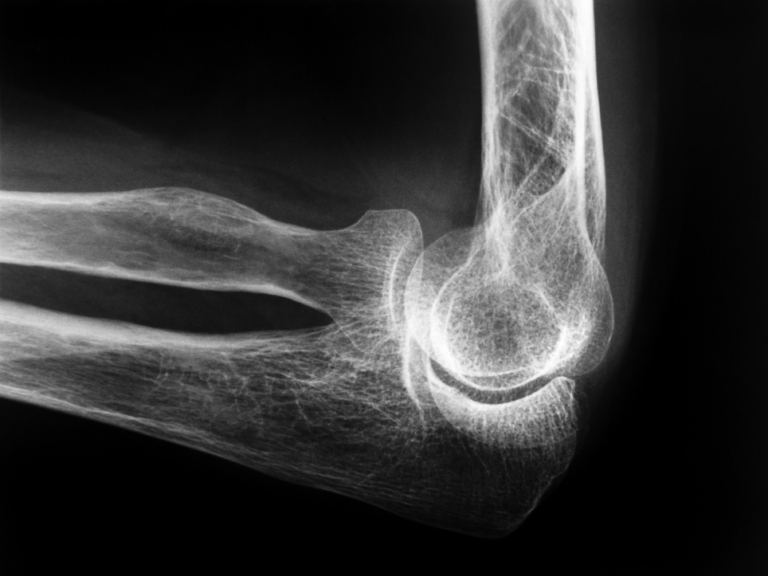 "Both my left and right elbow joints were degraded to a point where I was in constant pain," remembers Devon. Increased pressure in the elbow joints from abnormal mechanics while armwrestling led to a build up of extra bone in areas it shouldn't grow. Devon was unaware this abnormal bone was breaking apart, creating loose fragments in his joints.
At the same time, Devon's arthritis caused chronic inflammation between his elbow joint bones, eroding the cartilage in the joint and causing friction between the elbow bones. This not only caused him significant pain but it also greatly impacted his range of motion.
Unable to compete to the best of his ability and in great pain, Devon was referred to a shoulder and elbow specialist at The Ottawa Hospital.
Specialized technique
Devon's treatment would involve three surgeries: two operations in his right elbow and one in his left. Due to the nature of his work as an armwrestler and in the military, the surgical team made use of a specialized technique – elbow arthroscopy, a minimally invasive surgery. This technique involves inserting a fibre-optic video camera through a small incision. The view inside the joint is then transmitted to a high-definition video monitor, resulting in a more precise operation. As a minimally invasive surgery, this technique preserves as much of the muscles and tendons in the elbow area as possible.
Over one cup of stray floating bone fragments and a golf-ball-size piece of abnormal bone was extracted from Devon's elbow. Once the bone was removed, the elbow was recontoured and sculpted to correct any deformity and to restore the normal anatomy of the joint.
Expertise right here in Ottawa
Prior to the development of arthroscopic techniques, surgery involved making a long incision, cutting through layers of muscle to get to the joint. This often resulted in a slower healing time and would require a longer rehabilitation period.
Though there had been many advancements in elbow arthroscopy, until a decade ago, this was a specialty procedure not yet available in Ottawa. But a focused effort on the improvement of minimally invasive techniques at our hospital attracted skilled physicians from across the globe.
Now, with local expertise in elbows and shoulders, coupled with the latest equipment and technology, patients can be treated right here at home, in Ottawa. It is in part thanks to donor support that the latest tools were brought to The Ottawa Hospital to allow arthroscopic procedures to take place.
The potential of stem cells
In the future, athletes like Devon may be able to avoid surgery altogether by benefiting from the healing power of stem cells.
Research at The Ottawa Hospital is underway to better understand how bone regenerates, repairs, and heals. Dr. Daniel Coutu, inaugural Research Chair in Regenerative Orthopaedic Surgery, is investigating the impact that trauma, aging, and chronic degeneration have on bones, which support our joints. The star researcher, who was recruited from Switzerland, focuses on the fundamental biology of bone stem cells. He studies various inflammatory disease models caused by arthritis and is working to determine how stem cells can improve healing and recovery.
"Stem cell therapy could be a game changer for professional athletes with repetitive strain bone injuries, allowing them to continue to perform to the best of their ability and give them their quality of life back."

— Dr. Daniel Coutu.
Remaining at the leading edge of stem cell research will ensure that our patients have the latest treatment options and the best chance at recovery.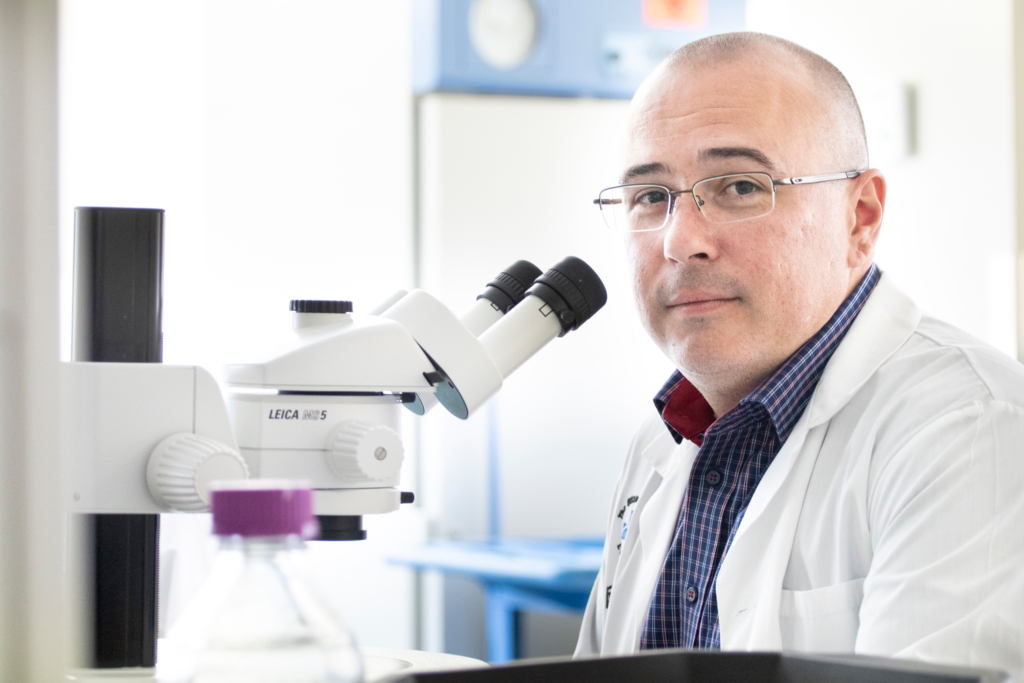 Bone plays a key role in the health of tissues, such as muscle, tendons, and cartilage that are connected to it. Although bone tissue generally repairs itself very easily, damage to the tendons, ligaments, or cartilage, is much more difficult to heal.
Fortunately, the failure rate for orthopaedic surgery is quite low, approximately two to five percent. However, the success rate drops when athletes incur repeated injuries or with age. Dr. Coutu is hoping to help fill this gap through his stem cell research so that athletes like Devon can have a better recovery rate and longer-lasting results.
"With the growing number of baby boomers and athletes suffering with aches and pains in their joints, I am hoping that our collaborative work will prolong the life of their joints. Stem cell research being conducted here in Ottawa could enable these patients to return to normal sporting activities, improving their quality of life," said Dr. Paul E. Beaulé, Head, Orthopaedic Surgery at The Ottawa Hospital.
Becoming a champion again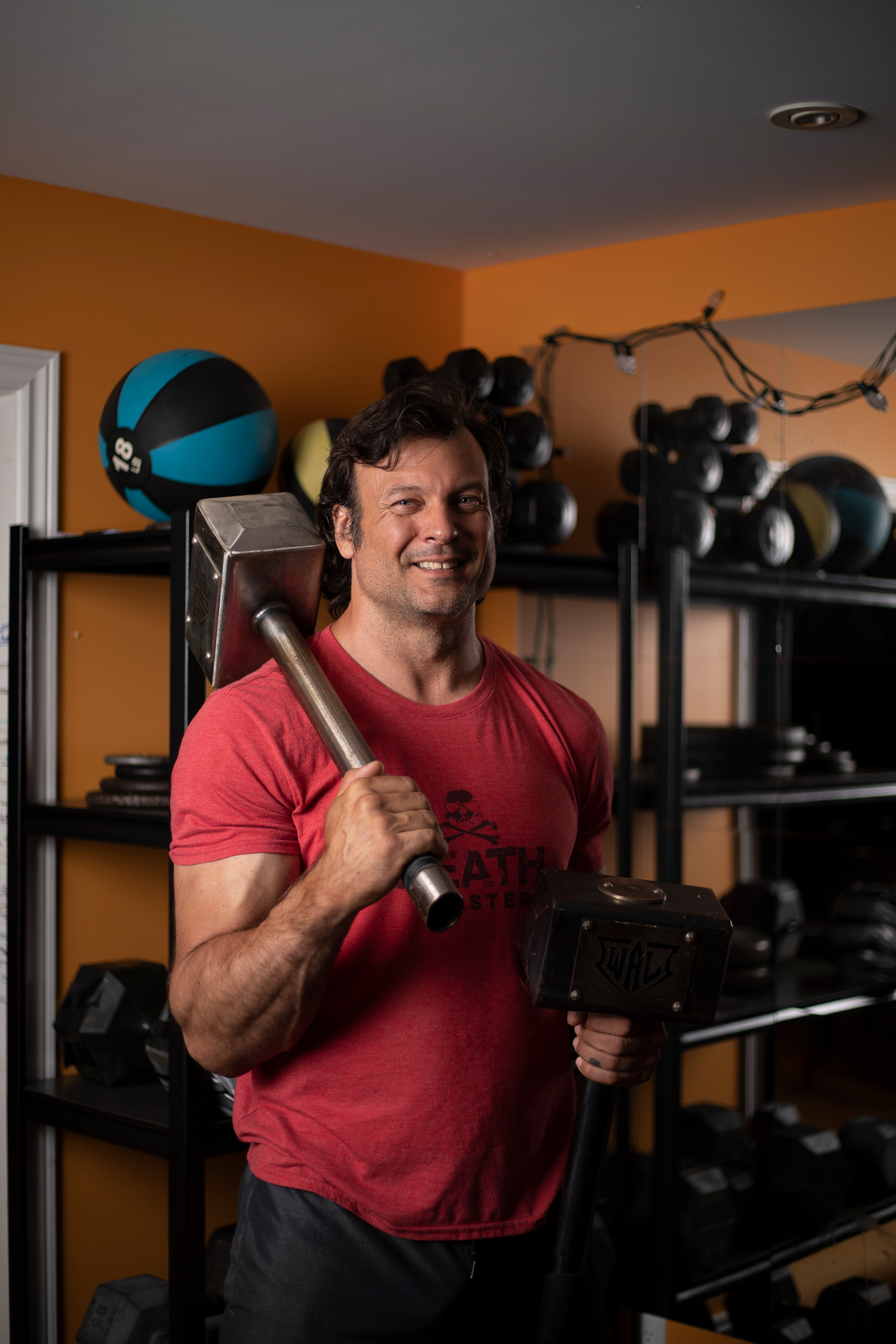 After Devon's surgeries, rehabilitation was his next focus. "I treated rehab like preparation for any other event. This, combined with the incredible work of my surgery team, helped me get back to competing less than a year later," said Devon.
Just eleven months after undergoing three surgeries on his arms at The Ottawa Hospital, Devon was back on top – a champion once again.
"I am so grateful for my care team at The Ottawa Hospital and that we have this level of expertise right here in Ottawa. They helped me get back to competing and doing what I love." –

— Devon Larratt
Devon has since competed against and defeated, some of the most legendary armwrestlers, winning himself numerous championships across the globe.
More recently Devon has opened the gym in his garage to the public to help encourage others to be fit, to help train, and to show off his hardware. There is no doubt that armwrestling will continue to play a large role in Devon and his family's life for years to come.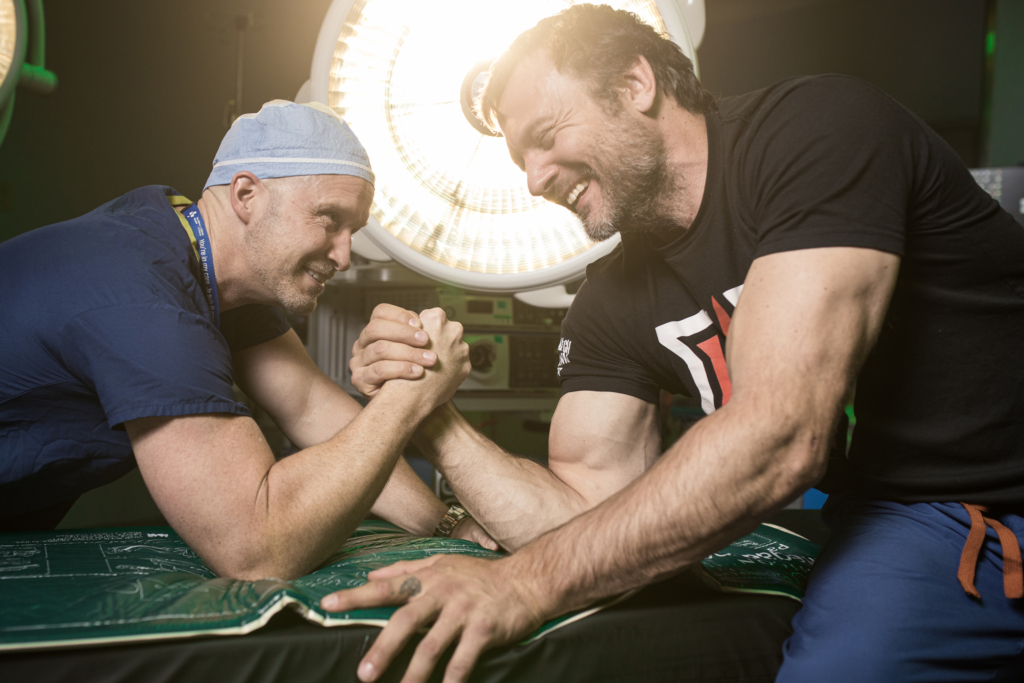 ---
The Ottawa Hospital is a leading academic health, research, and learning hospital proudly affiliated with the University of Ottawa.