Published: February 2019
For an update on Stefany's story, click here to see what Stefany is doing now.
A game-changing cancer treatment
Stefany Dupont's leukemia symptoms have disappeared. Her cancer was put into complete remission by a revolutionary new treatment called CAR T-cell therapy. This emerging form of immunotherapy has the potential to transform how cancer patients are treated in Canada and around the world.
Daunting odds
Stefany was first diagnosed with acute lymphoblastic leukemia (ALL) when she was just 13 years old. Children with leukemia are given a strict chemotherapy protocol that effectively cures more than 90 percent of patients. Unfortunately, this was not the case with Stefany.
She was in remission for five years but, in 2010, her leukemia came back. By then she was 18, an adult, and began receiving treatment at The Ottawa Hospital. In 2015, she received chemotherapy followed by a hematopoietic bone marrow stem cell transplant. She was on the mend until a year and a half later when she had another relapse. Adults with leukemia who relapse after a transplant have less than a 10 percent chance of survival.
"Stefany was unlucky enough to relapse within two years of her transplant," said Dr. Jill Fulcher, Stefany's doctor, who specializes in malignant hematology and is a clinician-investigator at The Ottawa Hospital. "But her leukemia came back with a blast and she was very sick. Palliative management was all we had to offer patients with ALL who relapsed so soon post-transplant."
New hope
Dr. Fulcher and her colleague Dr. Natasha Kekre, a hematologist and associate scientist at The Ottawa Hospital, knew that clinical trials in the United States, using CAR T-cell immunotherapy, showed promising results in children and adolescents with leukemia and blood cancers, putting many into long-lasting remission.
For patients like Stefany who are extremely sick and out of options, CAR T-cell therapy offers new hope. That's why Dr. Kekre is leading the charge to bring CAR T-cell immunotherapy to The Ottawa Hospital.
Giving Canadians access to leading-edge treatments
As one of Canada's leading research and treatment centres, equipped with world-leading expertise, The Ottawa Hospital is ideally positioned to help bring this innovative treatment to Canada, and to Canadian patients. The Ottawa Hospital is one of the first hospitals in Canada to participate in internationally-led CAR-T trials, and the Hospital is now playing a lead role in a made-in-Canada CAR-T research program.
"Our goal is to build Canadian expertise and capacity for innovation in the promising CAR-T field through both laboratory research and clinical trials," said Dr. Kekre, who is working with a team across the country. "This could lead to better CAR-T therapies that work for more kinds of cancer, as well as innovative approaches for providing CAR-T therapy in the Canadian system."
A key component of the program is a clinical trial using the first made-in-Canada CAR T-cell therapy. This trial is expected to open at The Ottawa Hospital and BC Cancer in 2019.
From translational research to trial design to manufacturing, The Ottawa Hospital, alongside BC Cancer, is ideally positioned to shepherd this complex trial of an experimental therapy to our patients.
"It's well recognized that Ottawa is a world leader in clinical trials and innovative trial designs," said Dr. Manoj Lalu, associate scientist and anesthesiologist at The Ottawa Hospital who is part of the CAR-T team. "Many of the guidelines produced internationally around trial design and reporting originate from The Ottawa Hospital."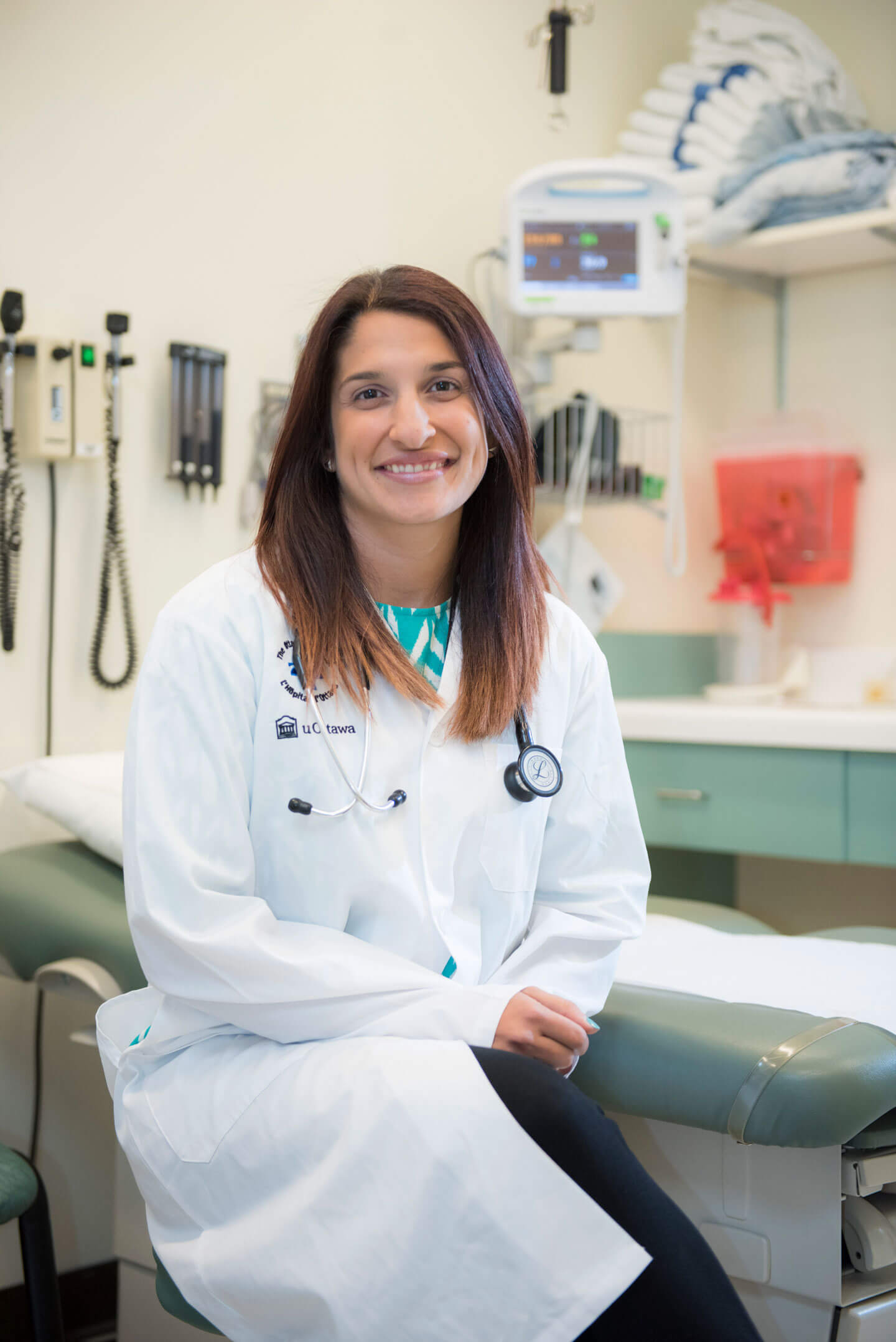 About CAR-T Therapy
CAR T-cell therapy harnesses the power of a patient's own immune cells, known as T-cells, to treat their cancer. T-cells play a critical role in the immune system by killing abnormal cells, such as cells infected by germs or cancer cells. In some cancers, like acute lymphoblastic leukemia (ALL), cancerous cells become invisible to the T-cells that are meant to kill them. In CAR-T therapy the T-cells are collected and reprogrammed in the lab to recognize and destroy the cancerous cells.
"This type of immunotherapy research is groundbreaking," said Dr. Kekre, "but it is important to remember that CAR-T therapy is still very new and there can be serious side effects. We need more research to learn about this therapy and make it work for even more people."
A well-deserved reprieve
CAR-T treatment was not yet available in Canada when Stefany needed it. So, her only option at the time was to try to join a CAR-T clinical trial at the Children's Hospital of Philadelphia. Since the hospital's clinical trial was still accepting patients with ALL up to 25 years of age, Stefany was eligible to participate.
Three months following Stefany's CAR T-cell infusion in Philadelphia, she had a bone marrow biopsy that showed she was in remission — her treatment was working.
Three months after that, Stefany went on a well-deserved trip.
"After the sixth month waiting time, I went to Australia," said Stefany. She visited Sydney, Brisbane, Melbourne, went scuba diving at the Great Barrier Reef, and hang-gliding over the shores of Byron Bay. It was a wonderful break after the intensive treatment.
"It is a really good sign that Stefany has remained in remission for over 2 years after having CAR T-cell therapy," said Dr. Fulcher. "Without this therapy, she definitely would not be with us today."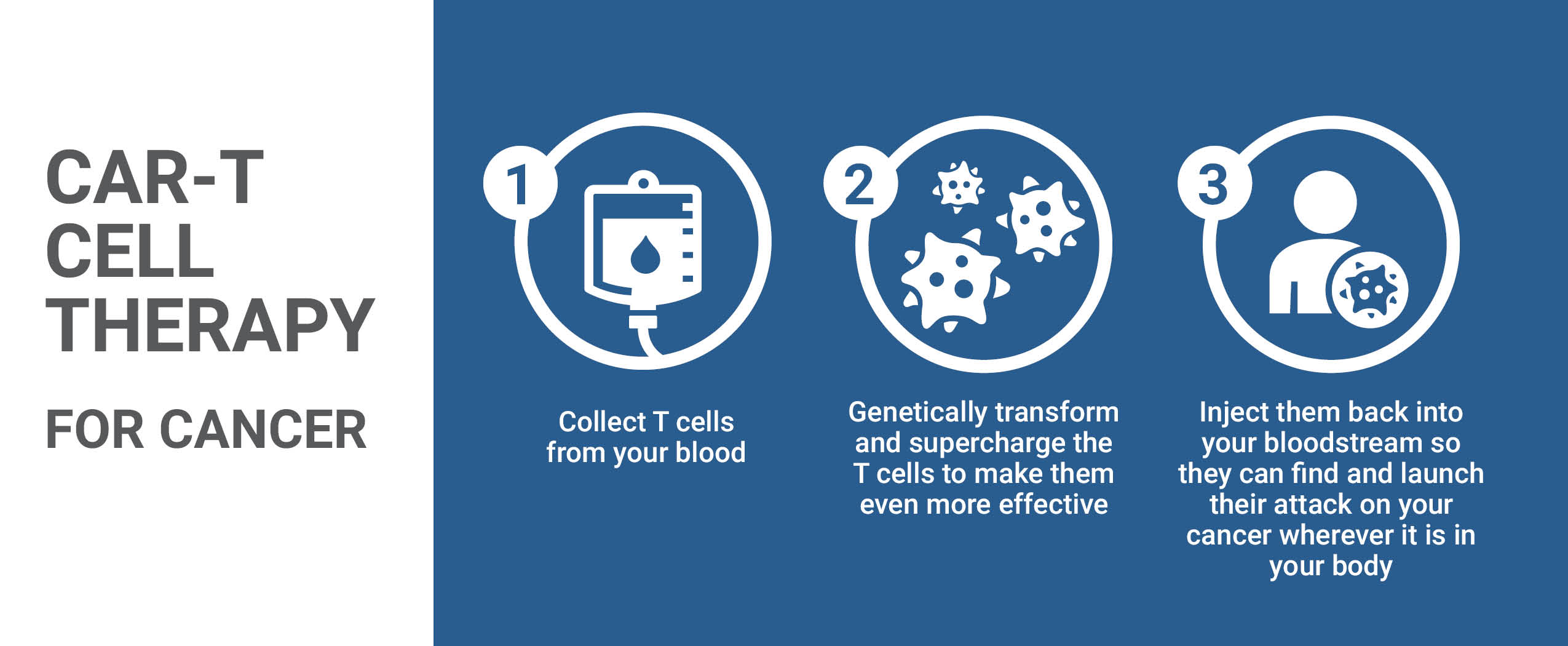 Unique biotherapeutics facility
CAR-T therapy needs to be individually manufactured for each patient, using a patient's own cells combined with large amounts of highly pure virus to deliver the CAR gene. The Ottawa Hospital's Biotherapeutics Manufacturing Centre is ideally positioned to manufacture this kind of therapy because it has the most advanced system to make the clinical grade virus needed to create CAR T-cells for clinical trials. This is the only facility in Canada that has produced this kind of virus for clinical trials.
"With our unique manufacturing facility, our expertise in clinical trials and our world-class cancer and hematology programs, The Ottawa Hospital is ideally positioned to lead the way in developing the next generation of CAR-T therapy," said Dr. Rebecca Auer, Director of Cancer Research at The Ottawa Hospital.
"The Ottawa Hospital is ideally positioned to lead the way in developing the next generation of CAR-T therapy." – Dr. Rebecca Auer
"Patients with ALL, lymphoma, and other blood cancers could benefit from this experimental treatment," said Dr. Kekre. The hope is that one day CAR T-cell therapy may also be a treatment for a variety of cancers, such as breast and colorectal cancer. It is through clinical trials conducted at The Ottawa Hospital that innovative cancer treatments will be discovered and will continue to offer hope to patients like Stephany.
Organizations such as BioCanRx, the Canada Foundation for Innovation, and the Government of Ontario have supported The Ottawa Hospital's CAR-T research and the Biotherapeutics Manufacturing Centre, but additional funding is essential to make this program a reality.
January 2023 update:
It's been a rollercoaster of a ride for Stefany in the last year. Since December 2021, she's struggled with lung infections, which she developed as a result of being immunocompromised and because, since 2017, she has important scarring on her lung. Such scars are the result of what happened to her while she was on a months-long waiting list to get to the CAR-T program in Philadelphia. "My [leukemic] condition got worse, I contracted pneumonia with no functional immune system, and despite overcoming it, I was left with considerable scarring on my lung, putting it at risk for various infections."
It's for this reason, Stefany is grateful to hear patients in a Canadian-first clinical trial at our hospital are getting access to CAR T-cell therapy right here in Ottawa. "Thankfully, the participants don't have to go through what I've gone through with pneumonia and the waiting," says Stefany.
She is slowly improving and is hoping to become a schoolteacher in the future. Stefany's currently tutoring students and has given presentations on social justice topics to secondary school students. She's also been enjoying some travel recently, including a nature expedition that supports youth affected by cancer and is looking forward to trips to Mexico and Costa Rica in 2023.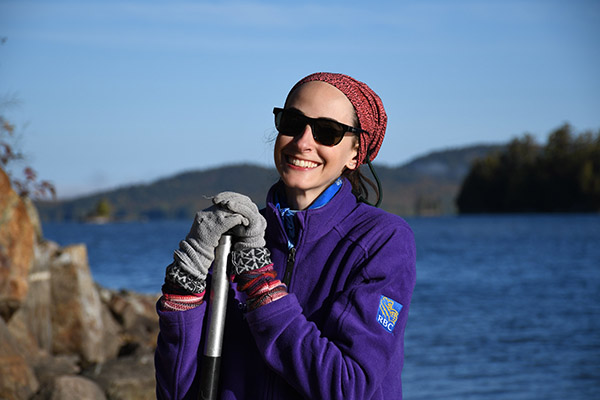 Learn more about the Canadian-Led Immunotherapies in Cancer (CLIC) research program, funded by BioCanRx, the Canadian Institutes of Health Research, The Ottawa Hospital Foundation, BC Cancer, BC Cancer Foundation, the Ontario Institute for Cancer Research, the Ottawa Regional Cancer Foundation and the Leukemia and Lymphoma Society of Canada.
---
The Ottawa Hospital is a leading academic health, research, and learning hospital proudly affiliated with the University of Ottawa.