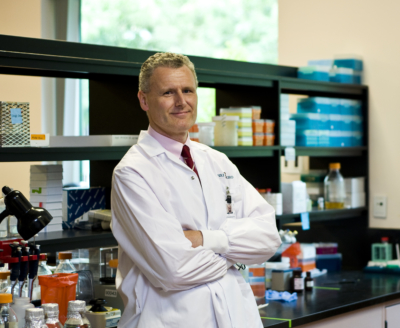 For more than 200 years, no one has been able to solve the Parkinson puzzle. Parkinson's disease is the second most common neurodegenerative disease after Alzheimer's. It affects approximately 100,000 Canadians—8,000 here in Ottawa. The national number is expected to double by 2050. Each day, many of those patients face uncontrolled trembling in their hands and limbs, the inability to speak loudly, loss of sense of smell, and pains from stiffness.
While the exact cause of the disease remains a mystery, dedicated researchers at The Ottawa Hospital are gaining ground—determined to solve the puzzle. Ottawa is a recognized centre for neuroscience research. Dr. Michael Schlossmacher is the director of the Neuroscience program at The Ottawa Hospital and while he admits Parkinson's is complicated and complex, there is hope.
"I strongly believe we can solve that riddle. We have the expertise to make a major contribution to a cure for this disease." Dr. Michael Schlossmacher
Predicting the risk of Parkinson's
For Schlossmacher, a step forward in unravelling the mystery of this disease came when he was struck by the idea of a mathematical equation, which could potentially foreshadow the disease before it develops. "I'm convinced that by entering known risk factors for Parkinson's into this model, it is indeed possible to predict who will get the disease."
Risk factors for Parkinson's disease include:
age
chronic constipation
reduced sense of smell
family history
chronic inflammation such as hepatitis or types of inflammatory bowel disease,
environmental exposures
head injuries
gender, as Parkinson's affect more men than women
Dr. Schlossmacher and his team of researchers are currently combing through data to test the accuracy of their theory to predict Parkinson's.
Meet two of the Parkinson's powerhouses dedicated to finding a cure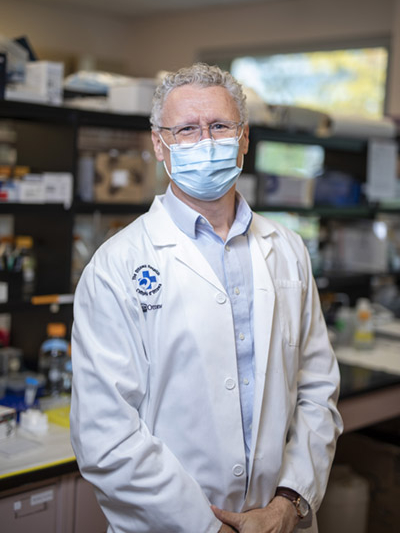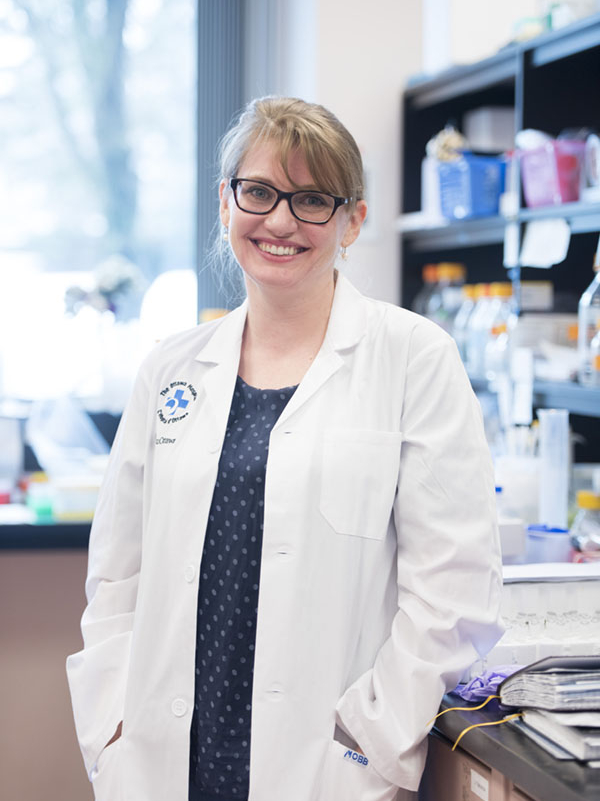 To date, Dr. Schlossmacher and his team have analyzed more than 1,000 people, and the results are promising. "The surprising thing so far is the prediction formula is right in 88 to 91 percent of the cases to tell us who has Parkinson's and who doesn't—and this is without even examining the movements of a patient."
The goal is now to expand to field testing in the next two years. According to Dr. Schlossmacher, should the results show the mathematical equation works, this could allow doctors to identify patients who have high scores. "We could modify some of the risk factors, and potentially delay or avoid developing Parkinson's altogether."
Partners Investing in Parkinson's Research
Research is costly and community support is vital to help unleash new discoveries. In 2009, a group of investment advisors came together to create Partners Investing in Parkinson's Research, more commonly known as PIPR. Each year, the group participates in Run for a Reason and raises money as a part of Tamarack Ottawa Race Weekend. In 11 years, the group has raised $1.4 million for The Ottawa Hospital's researchers and clinicians.
PIPR has not only helped to fund research toward better treatment and hopefully a cure for Parkinson's, but the group has also brought much-needed attention to the disease. For Dr. Schlossmacher, funding for research from groups like PIPR, means more hope for the future. He is quick to add that PIPR has galvanized the momentum in our community because they see how committed The Ottawa Hospital is to making a difference.
"This investment by PIPR into research at The Ottawa Hospital has been a total game changer for us. It has allowed us to pursue projects that otherwise would not yet be funded."
Donor dollars translate into results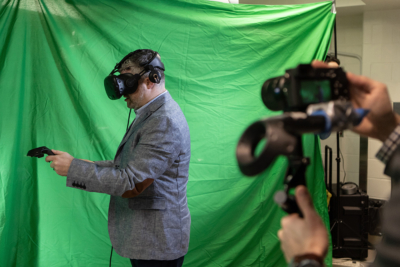 PIPR's support helped bring deep brain stimulation surgery (DBS) to The Ottawa Hospital. For someone like Karin Fuller, co-captain of team PIPR, she knows the positive impact this type of technology can have. "When my dad had that surgery he had to go to Toronto, which meant going back and forth for the appointments. It was a lot for him and for our family. Helping to bring DBS to our community is a tangible example of what we've been able to do as a group to support The Ottawa Hospital," says Karin.
Also developed at The Ottawa Hospital is the world's first 3D virtual reality system for neurosurgery. It is being used to increase the accuracy of DBS surgery for patients with Parkinson's. Our neurosurgeons are the first in the world to use this technology in this way and the goal is to improve the outcome for patients.
Promise for the future
It's also expected that one day 3D technology could be in every department throughout the hospital. The possibilities for this technology are endless and, in the future, it could help countless patients, beyond Parkinson's disease.
When Dr. Schlossmacher looks at the puzzle of Parkinson's, which he's been investigating for 20 years, he sees promise.
"At The Ottawa Hospital, we think outside the box and that's how we're able to unravel mysteries through our research. Research which we hope will one day be transformational." Dr. Michael Schlossmacher
He also has sheer determination in his eyes. "To the chagrin of my wife, I will not retire until I put a dent into it. The good news is, I may have 20 years left in the tank but, ultimately, I'd like to put myself out of business."
---
The Ottawa Hospital is a leading academic health, research, and learning hospital proudly affiliated with the University of Ottawa.