Dee Marcoux is no stranger to getting things done. When she sees an opportunity for improvement or a problem that needs solving, she acts. Being complacent simply isn't in her nature. It's that determination and drive that inspired Dee to give $500,000 to The Ottawa Hospital in December 2020— a match gift that inspired others to join her in honouring our healthcare workers.
Resilient from early on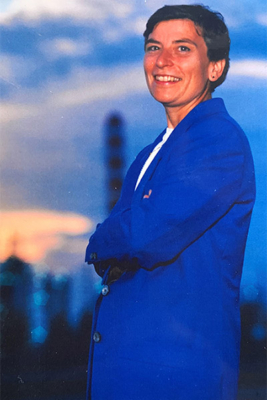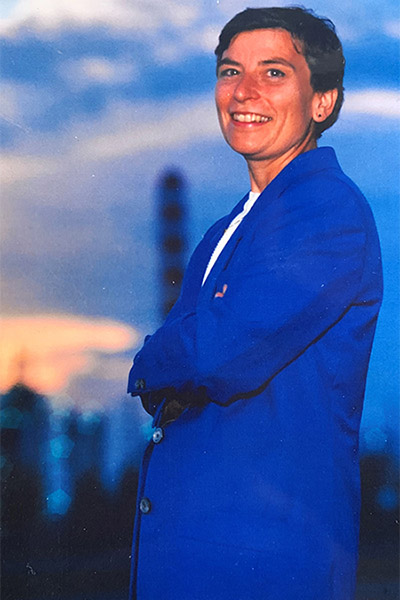 Growing up, Dee's father served in the Royal Canadian Navy and her family was transferred often. By the time she finished high school, she had attended a dozen schools in both Great Britain and Canada, two of which were right here in Ottawa. As a result, she became fiercely independent, resilient, an adept problem solver, and excellent at managing change.
It wasn't until Dee attended Queen's University in 1966, one of only four women in the undergraduate engineering program, that she finally spent four consecutive years in one place. She was drawn to metallurgy and mining, and in 1970, became the university's first female graduate in that program. After her first four years working in the field, Dee returned to Queen's to get her MBA.
For decades, Dee excelled in the oil and gas industry, rising through the ranks, becoming an executive in the male-dominated field. That didn't seem to faze Dee, who has never shied away from marching to the beat of her own drum. In fact, she continued to follow her own path throughout her successful career. Her reputation for being able to tackle big problems and get companies back on track took her to mines in South Africa, Madagascar, and even the Australian outback.
Taking action to honour healthcare workers
Dee and her husband Michel returned to Ottawa in 2017 to help care for her sister, Marilyn Switzer, who was diagnosed with multiple myeloma, a form of cancer. It was through her sister's care that Dee came to know well the needs of the hospital and the important role of healthcare workers.
"The input of our healthcare workers is valuable, and one of the best ways to honour them is to give them the funds they need so they can drive change."

— Dee Marcoux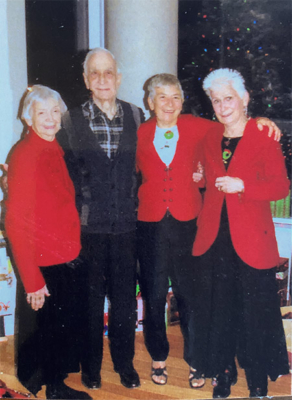 Dee's desire to effect real change has never slowed and most recently, she decided to act by making a gift to The Ottawa Hospital. "It's critical that our hospitals are efficient and effective and able to make the changes necessary," says Dee. "I want to be part of that solution, so my gift is an investment in the people who are making those changes happen."
Dee knows better than most that there is power in numbers, so in December 2020, she encouraged others to give with her match gift of $500,000 in honour of our healthcare workers. "Our healthcare workers need more than to simply be thanked right now. They need something tangible and immediate. We need to invest in their work," says Dee.
"I am not discouraged. I figure out what I can do to make things better. We all need to ask ourselves that question."

— Dee Marcoux
This gift is also very personal for Dee. In addition to honouring our healthcare workers, she feels it's a meaningful tribute to her sister Marilyn, who died in 2018, and her parents, Allan and Kaye, who passed away in 2012 and 2015 respectively — all longtime residents of Ottawa.
Optimism during a challenging time
Recognizing healthcare workers is something on the minds of many community members after months of navigating the pandemic — a trying time for all. However, Dee is quick to point out that our perspective matters and we have the power to make things better. "I've always believed that humans are adaptable and thrive on new information and knowledge," says Dee. "A problem is an opportunity for change and to learn something new. While this is a challenging time, I am not discouraged. I figure out what I can do to make things better. We all need to ask ourselves that question."
"This past year has reminded us how important healthcare is to all of us — our healthcare workers are the heart and soul of the whole system."

— Dee Marcoux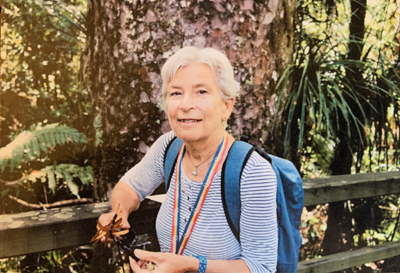 ---
The Ottawa Hospital is a leading academic health, research, and learning hospital proudly affiliated with the University of Ottawa.