Dee Marcoux is a problem solver, a pro-active enabler of meaningful action. She views her donations to The Ottawa Hospital as investments in positive change in her community, and in December 2020, Dee made a $500,000 match gift to our hospital that inspired many others to join her in giving back. Now, more than a year into a pandemic that has challenged our healthcare workers like never before, she is once again hoping to inspire the community to join her in honouring healthcare workers. And she is doing it in a unique way.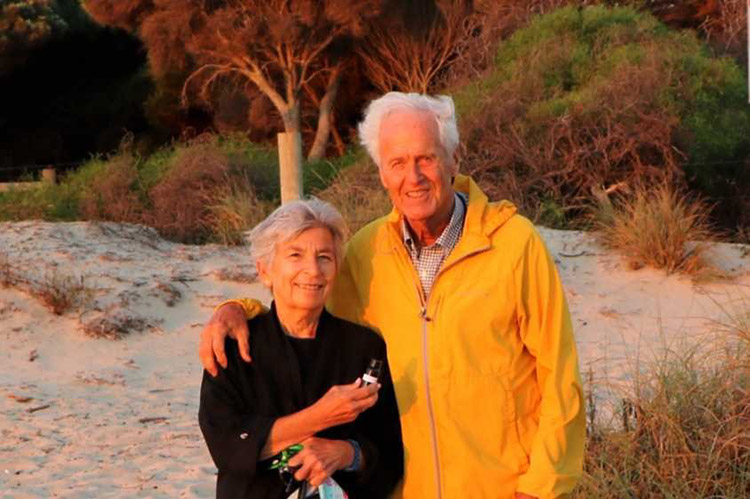 Q: Your last large donation in December 2020 inspired more than 7,000 others to give in honour of healthcare workers. What is unique about this donation?
A: My donation this April means that all 17,000+ members of The Ottawa Hospital team will receive the newly designed Gratitude Award pin. The Gratitude Award Program replaces the former Guardian Angel Program and is a way for me to support the hospital while thanking each and every member of the team in a tangible way. They have all worked very hard through the unknown, changing, and stressful conditions. I've been so impressed with how the hospital team has come together in the past year. We've all benefitted from their effort, care, and compassion, and I for one am truly grateful. If I could look each healthcare worker in the eye and say "thank you," I would. This is my way of doing that.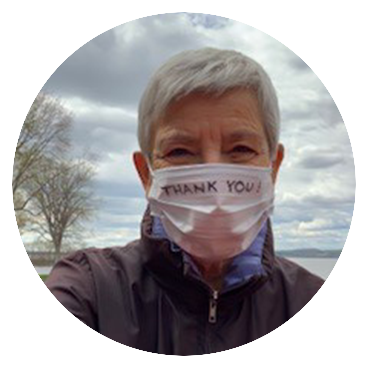 "It's been a challenging time, and so I think it's incredibly important for each of us in the community to look for ways to help."

— Dee Marcoux
Q: What inspired you to help launch the new Gratitude Award Program?
My husband, Michel, and I like to thank people in tangible ways, and we write a lot of thank you cards. When appropriate, we will also call the "compliments" department of the company to say how impressed we are with the individual who helped us. For The Ottawa Hospital, these pins fit that desire perfectly. You thank the person, their boss knows about it, and you're making a donation to the hospital at the same time. When I heard about the initiative to introduce the newly redesigned Gratitude Award pin, I said to myself "How can I help make that happen?" My donation is the answer to that question. It's a concrete way for me to show my gratitude to our healthcare workers. It's been a challenging time, and so I think it's incredibly important for each of us in the community to look for ways to help.
Q: Recognizing healthcare workers is something on the minds of many community members right now. What advice would you give them?
I would challenge them to ask themselves, "What am I thankful for?" For anyone who has witnessed the care, commitment, and compassion of The Ottawa Hospital team, I hope they consider putting their thanks into action with a Gratitude Award donation. Seize every opportunity to show thanks. Create a moment for someone by thanking them. Maybe it was a nurse or a doctor who made a difference. Perhaps it was a volunteer who greeted them, an administrator they spoke with on the phone, or a researcher whose important work they admire. Let's fill lanyards, lab coats, and lapels with Gratitude Award pins. If there is no one in particular they want to honour or you've had no interface with the hospital, l hope they will still consider a general donation to the hospital. It doesn't need to be a large gift — there is great power in collective generosity. Actively support our healthcare system is something we can all do. 
---
The Ottawa Hospital is a leading academic health, research, and learning hospital proudly affiliated with the University of Ottawa.