A CANCER JOURNEY
Diagnosed with two forms of non-Hodgkin's lymphoma within five years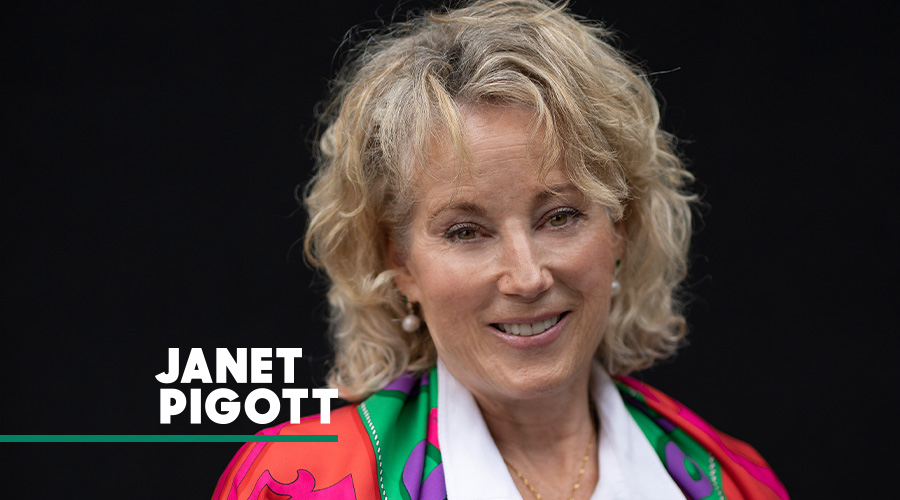 Janet Pigott's cancer journey began in Paris, France in late 2010 — the 51-year-old was enjoying a vacation with her husband when she noticed some enlarged lymph nodes. With no previous health problems, Janet didn't worry much but followed up with her family doctor when she returned home.
By early 2011, Janet faced a diagnosis of non-Hodgkin's lymphoma — a form known as Follicular lymphoma. This type of lymphoma typically develops slowly, but by late fall of 2011 the cancer got to a point where hematologist Dr. Isabelle Bence-Bruckler put a treatment plan in place.
What is non-Hodgkin's Lymphoma?
Lymphomas are cancers of the blood and bone marrow that originate in mutated lymphocytes, a type of white blood cell. Lymphocytes are part of the lymphatic system which is in turn a part of the immune system. Usually, the lymphoma cells form in the lymph nodes, but they can spread throughout the body.

There are two main types of lymphoma: Hodgkin lymphoma and non-Hodgkin lymphoma, or NHL. There are also more than 30 different types of NHL itself. Both Hodgkin and non-Hodgkin lymphoma have similar symptoms —pain and swelling in the lymph nodes, fever, night sweats, and weight loss. The main difference between the two can be seen with a biopsy: Hodgkin lymphoma involves massive lymphocytes called Reed-Sternberg cells. Other differences include that Hodgkin lymphoma patients are often diagnosed younger, it's rare, and more than 86% of patients survive five years or more. On the other hand, non-Hodgkin lymphoma patients are often diagnosed over 55, it's the seventh-most diagnosed cancer, and about 70% of patients survive five years or more. Treatment for both can include chemo, drug therapy, radiation therapy, stem cell transplants, or clinical trials with new drugs, drug combinations, or approaches.
Given the chance to participate in a clinical trial, Janet jumped at the opportunity. It included immunotherapy treatment in combination with chemotherapy. "It felt great to be part of something that could lead to cancer treatments that are less toxic, more tolerable, and less painful down the road," says Janet.
By March 2014, Janet's treatment was finished, and she celebrated — she was in remission. Not long after, she decided to retire from her role at the Canada Council for The Arts in early 2015 — she was ready to spend more time with her family, including her elderly mother and her three grown children. But, by that summer, she would face a new health challenge when she started noticing lesions on her skin.
Referred to dermatologist Dr. Melanie Pratt, Janet underwent a multitude of tests — all of which came back negative, but the symptoms persisted.
Ultimately, it took three years before biopsies revealed a positive result and confirmed a diagnosis. Janet credits Dr. Pratt for being persistent in diagnosing these mysterious lesions, which turned out to be another form of non-Hodgkins lymphoma known as Cutaneous T-Cell Lymphoma.
A prescribed medication would help eliminate a majority of the lesions on Janet's body, but one lesion progressed to the point where radiation was required. She had five rounds of radiation, and her treatment was deemed a success by January 2021. "I'm told I'll always have this type of cancer, but it's treated like a chronic condition."
Janet's first lymphoma recently relapsed. In the coming weeks, her oncology team will determine the best form of treatment and timing. While the news wasn't entirely a surprise, it was still a bit of shock. "I had practically forgotten about the cancer, but I know I'll be well taken care of by the hospital," says Janet.
With over a decade of visits to the hospital, Janet is grateful for the exceptional care and attention she received for both cancers. She witnessed the extra steps staff take to make sure each patient is treated with kindness. In fact, there was one moment on a cold winter day, she won't soon forget. "I had an early morning appointment in January, and I was tired because I was undergoing chemo. I was on a waiting room bench and I put my head down, when a hospital team member came over with a heated blanket and put it over me. That was pretty special," says Janet.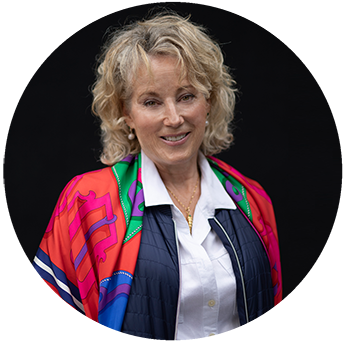 "It felt great to be part of something that could lead to cancer treatments that are less toxic, more tolerable, and less painful down the road."

Janet Pigott
---
The Ottawa Hospital is a leading academic health, research, and learning hospital proudly affiliated with the University of Ottawa.