When Lorne Blahut was diagnosed with HIV in 2000, he thought he was going to die. But experts at The Ottawa Hospital, armed with incredible advances in research, had a different plan. Then in 2017, he again found himself face-to-face with another significant health scare — prostate cancer. But Lorne knew he was in good hands.
"Several years ago, my doctor, Stephen Kravcik, told me, 'You better start planning for your retirement, because you're not going to die,'" said Lorne. And he was right. The 67-year-old retired 7 years ago from a career at Canada Mortgage and Housing Corporation.
Lorne's original fears of dying when first diagnosed with HIV were well founded. It is estimated that more than 32 million people have died from HIV since the early 1980s and the high fatality rates from early-on in the epidemic remained staggering for years. But then research turned the tide.
Excellence in research
"Certainly, the mid-90s was the heyday of HIV research when new drugs were developed. The Ottawa Hospital group did revolutionary research led by Drs. Bill Cameron and Jonathan Angel," said Dr. Kravcik, who came to The Ottawa Hospital in 1994 specifically to do HIV research and clinical trials for new drugs under the guidance of Dr. Cameron. He said at that time about 125 of their HIV patients passed away every year.
Today, HIV is no longer a death sentence.
"It's not even a chronic disease. Most people like Lorne take one or two pills a day and their lives are totally normal. The pills are superb. They are well-tolerated and with them patients do really, really well." – Dr. Stephen Kravcik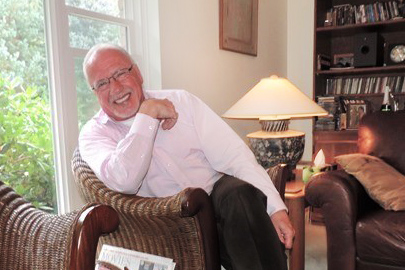 When Lorne was first diagnosed 20 years ago, patients diagnosed with HIV/AIDS were living longer thanks to the antiretroviral medications, but it wasn't common for patients to survive for decades.
"Being diagnosed was a horrific shock," said Lorne. "And for a while I kept the diagnosis to myself. Being in the gay community, there was the fear that people were going to find out. It was intimidating, it was daunting, but there's the saying that your worst fears are only realized in your head."
Lorne's fears proved unfounded when he realized he was in competent, caring hands.
Helping patients navigate their disease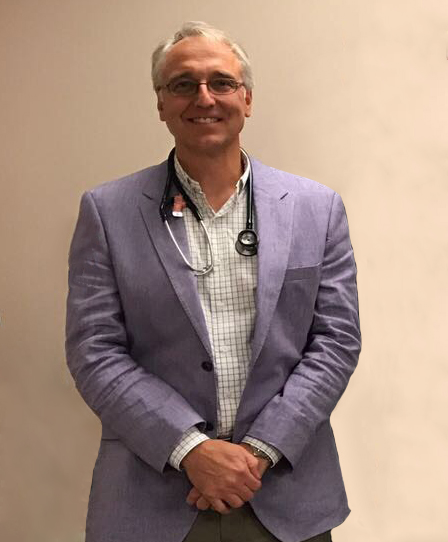 "A number of people helped navigate the whole disease piece. There was a team around from the beginning," said Lorne. "Dr. Kravcik explained what was going to happen with the various medications and took the time to listen when I asked for clarification. Kim Lancaster, the social worker on the team, helped with the initial diagnosis, with moving forward, and with issues I was dealing with personally."
Kim Lancaster, who worked in the infectious diseases clinic for nine years, said the main stay of her job was helping people emotionally manage the impact of receiving an HIV positive diagnosis, and helping them figure out how to conduct themselves in their professional, social, and emotional lives. She said there's still such a stigma attached to the disease.
"Lorne knew he needed help and was courageous to reach out his hand like that," said Kim. "In the HIV world, many of the people who don't live well with the disease are those who are too mired in shame, or fearful of discrimination, to access medical and psychosocial support. They don't invite people into their medical experience."
"The care was all encompassing. I've not only been looked after physically – bodily – but also, I have had mental support." – Lorne Blahut
Lorne said the numerous levels of care he received during his treatment in the early years helped him cope with having an illness that is so stigmatized. He also benefited greatly from the research conducted at the hospital, and the antiretroviral drugs developed over the years to keep the disease in remission. Lorne survived. Then he suddenly found himself faced with another life-threatening disease – prostate cancer.
"When you get a diagnosis of cancer, it takes a while to sink in," said Lorne. But he wanted to be informed about his treatment options.
Minimally-invasive robotic procedure
Lorne read up on the two prostate cancer surgery options before deciding that the robotic surgery, offered at The Ottawa Hospital, was the right one for him. The da Vinci Surgical System is a state-of-the-art robotic system that the surgeon operates remotely, using cameras and tiny surgical instruments. This operation is easier to recover from because it is performed through small incisions rather than the traditional larger incision in the lower abdomen. The Ottawa Hospital was the third hospital in Canada to acquire this minimally invasive surgical system, which was purchased with funding from the community.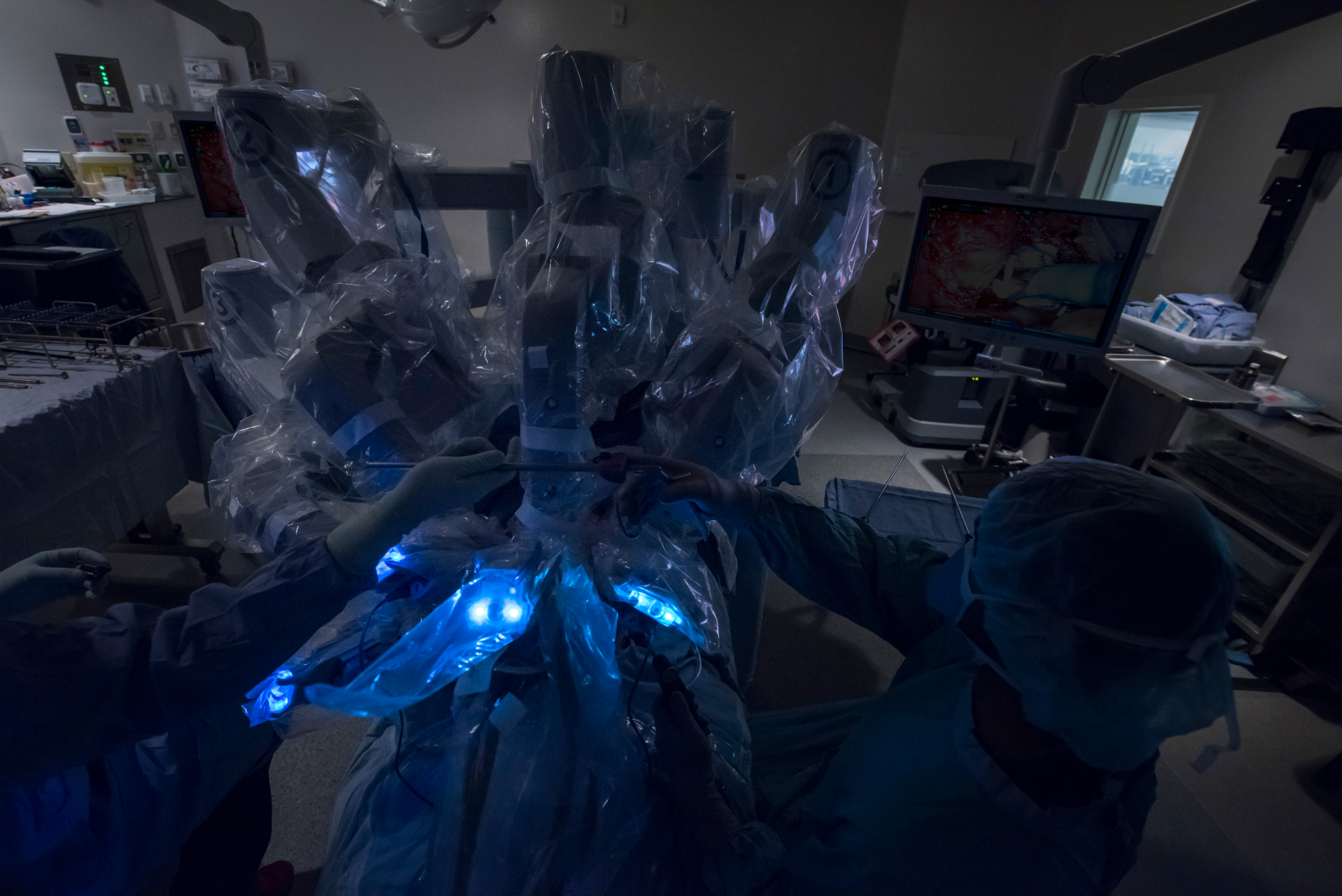 "What particularly struck me when comparing the two surgeries was the recovery. The recovery time is longer with the traditional operation because of the significant incision the surgeon has to make, and you wear a catheter for months. There is also a tendency for there to be more nerve damage because it's not as precise. So, for me it was a no brainer."
Preparing for surgery
Lorne met with surgeon Dr. Chris Morash, who talked about the possible side effects of prostate cancer surgery. Some individuals experience incontinence and/or sexual dysfunction and some might require hormone therapy after the surgery. Several days later, Lorne met with social worker Liane Murphy and expressed his concerns about all of this.
Liane meets with individuals diagnosed with prostate cancer to help them prepare for their surgery and recovery and to talk through any of their concerns.  Her advocacy on Lorne's behalf led to a positive pre-operation discussion with Dr. Morash who better addressed Lorne's concerns.  In February 2018, Lorne underwent three-hour robotic surgery. He recovered well and is back to enjoying retirement.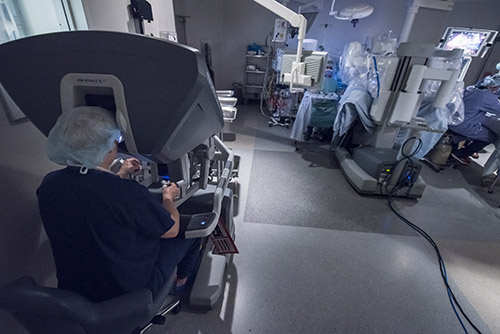 World-class care, right here at home
"I moved here in 1992.  When I retired seven years ago, someone asked me if I was going to move back to Saskatchewan. First thing that came to mind was, 'I won't because I can't get the healthcare I get at The Ottawa Hospital,'" said Lorne. "Overall, my experience with The Ottawa Hospital has been exemplary. The staff has treated me well and been very supportive. I can't brag enough about them."
Lorne is certainly not alone in navigating through the diagnoses and treatment of HIV and prostate cancer. Many men go through similar experiences with these diseases. But when it comes to HIV, Lorne is also trailblazing a new domain in healthcare.
"We don't have a lot of men his age who have survived HIV," said Tim Hutchinson, former Director of Social Services at The Ottawa Hospital Cancer Centre who has known Lorne for many years. "He's a pioneer and role model in what happens next as this population ages, and how it is as a gay man, navigating a healthcare system."
The Ottawa Hospital is establishing a Research Chair in Gay Men's Health to create a comprehensive healthcare agenda that will help improve access to, and delivery of gay-relevant healthcare for men of all ages.
---
The Ottawa Hospital is a leading academic health, research, and learning hospital proudly affiliated with the University of Ottawa.