When Petra Smith heard the news that she was pregnant, she thought the experience would be the greatest joy of her life. But instead, her mental health took a drastic turn for the worse. She battled peripartum depression and thoughts of suicide. When the thought of taking another step became too hard to bear, she sought out treatment and care from our experts who were ready to help her through her darkest time.
Bipolar disorder diagnosis
Petra is no stranger to the realities of living with a mental illness having been diagnosed with bipolar disorder at 21 years old. Nearly a decade later, she still remembers the first time she felt something wasn't quite right.
She was behaving erratically and experienced an extreme shift in mood that often characterizes bipolar disorder. She experienced high levels of energy and extreme euphoria for several weeks followed by a depressive phase that was difficult to pull out of. Petra's family encouraged her to speak with her physician, and it wasn't long until she received an official diagnosis.
"I am fortunate to have a family that is incredibly supportive and encouraging about finding me the help I need to manage my disorder," said Petra. "A solid support system is key for any person who has been diagnosed with a mental illness."
This support from family, and the support she would later receive from our hospital, would be critical as Petra's journey unfolded.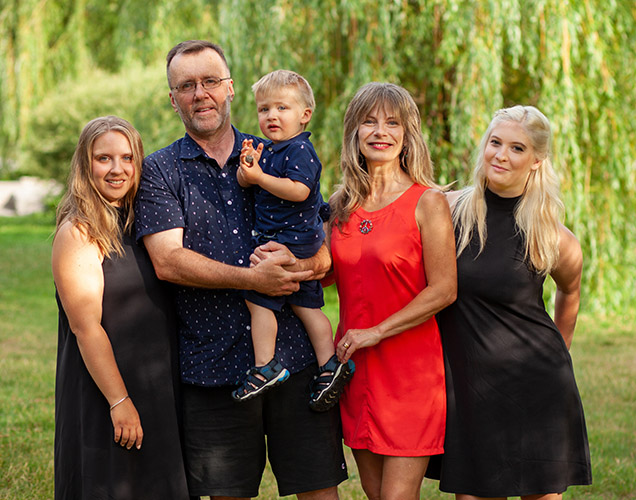 Battling depression during pregnancy
When Petra received news that she was pregnant, she was thrilled. But what started off as an exciting time was soon overshadowed by darkness. Just two months into her pregnancy Petra's mental health began to deteriorate. Unsure how this would affect her unborn child, she concealed her emotions from anyone outside of her family. With her thoughts buried deep under a smile, she suffered in silence. "I was under this illusion that I couldn't get any help for how I was feeling," said Petra. "I feared that I would be seen as an unfit mother and that my baby would be taken away from me."
New life
As her pregnancy progressed, Petra's mental health continued to spiral without support — until the birth of her son, William, in 2018.
"I was really amazed by the care I received at The Ottawa Hospital. When I gave birth to my son, I trusted the team with my life. They took the time to keep me informed and reassured me throughout my C-section. I was in excellent hands."
Following her surgery, Petra's nurses checked in on her often to ensure she was recovering well. They gave the new mom tips on how to breastfeed and how to change William's diaper. She developed a special bond with her healthcare team, so Petra felt comfortable opening up about her depression for the first time. After confiding in one of our nurses, she was referred to Dr. Jasmine Gandhi, Medical Director of the Perinatal Mental Health Program.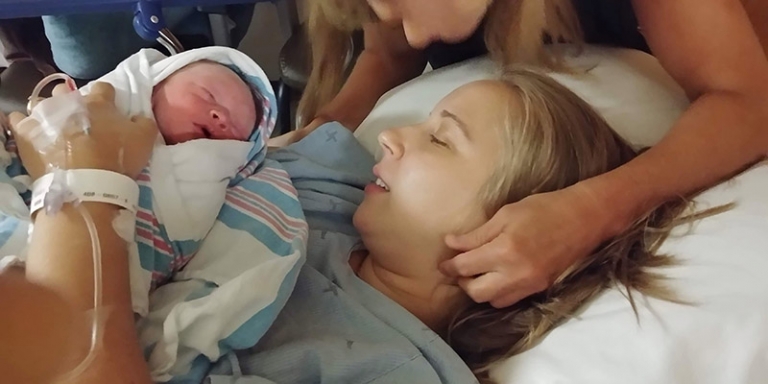 Dr. Gandhi was determined to help her and scheduled an appointment soon after. But leading up to the appointment, Petra's depression worsened significantly. As feelings of complete hopelessness and exhaustion washed over her, she became increasingly suicidal. Unable to get the thought out of her mind, she couldn't fathom taking another step. "I was at the lowest point a human being can be," Petra said. "I remember feeling that a human body should not be allowed to keep moving when it feels this way. It was like torture. And I had to care for a newborn baby on top of that."
As Petra's follow up appointment approached, her mother Sylvia urged her to be honest with Dr. Gandhi about how she was feeling — this was the only way Petra would get the help that she desperately needed.
Taking her mother's advice would turn out to be the best decision of Petra's life — not only saving her life, but creating a better one for William, too.
A diagnosis
On the day of her appointment, Petra's father, Evan, drove her and waited outside during the hour-long meeting. Little did Evan know, he would drive home alone that day.
"When I was first admitted she looked me directly in the eyes and said, 'We're going to get you feeling better.'"

– Petra Smith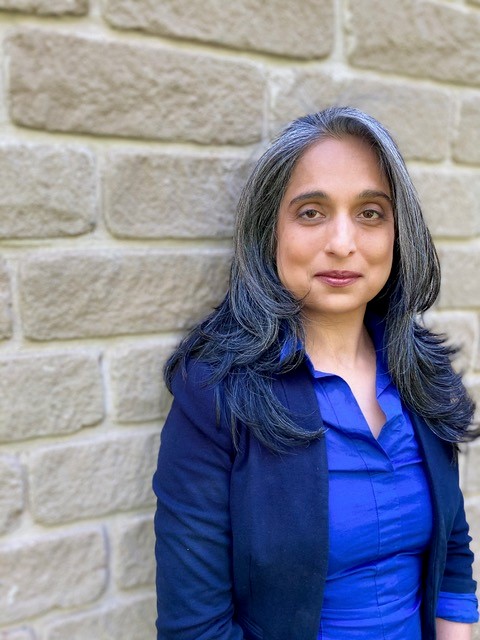 Sitting in Dr. Gandhi's office, Petra disclosed how she was feeling, including the fact that she was having suicidal thoughts. Concerned for Petra's safety and that of her baby, Dr. Gandhi admitted her as an inpatient to the Perinatal Mental Health Clinic on the spot.
What Petra was experiencing was peripartum depression. Similar to postpartum depression, peripartum depression is a long-lasting and severe form of clinical depression experienced during pregnancy and up to one year after giving birth. Although experienced differently for each patient, symptoms can include severe mood swings, difficulty bonding with one's baby, feelings of hopelessness, severe anxiety, and thoughts of harming yourself or your baby. As someone who was previously diagnosed with bipolar disorder, Petra was predisposed to this illness. But opening up to Dr. Gandhi was a significant moment on her road to healing. "It felt like a weight had been lifted," said Petra. "I didn't want suicide to be my way out. I wanted to live, and I wanted to live well. And, I wanted to be a good mom to my son."
Walking in to our Perinatal Mental Health Clinic for the first time, Petra recalls feeling nervous but grateful she was finally getting the help she needed.
Perinatal Mental Health Clinic at The Ottawa Hospital
Our Perinatal Mental Health Clinic provides specialized psychiatric support for people, just like Petra, who are experiencing mental health challenges before, during, and after pregnancy. Prepared to take on even the most complex cases, the Perinatal Mental Health Clinic cares for parents experiencing peripartum depression, anxiety, and psychosis, as well as P-PTSD. During its inception, this cutting-edge program was one of the few of its kind in Canada. Designed to fill a significant gap, this innovative program was created to provide a unique treatment and recovery plan for new and expectant parents.
"When I first arrived at The Ottawa Hospital, I felt broken. But when I left, I felt like I could go on and not just survive another day, but thrive."

– Petra Smith
Our multidisciplinary team of psychiatrists, social workers, and nurses treat nearly 400 patients a year. "For our moms, and their families, it can be truly life changing to get mental health treatment during the peripartum period, which is the time shortly before, during, or after giving birth," said Dr. Gandhi. This program ensures pregnant parents are getting the support that they need to create a better life for themselves and their children, and Petra did just that.
Road to recovery
Petra spent the next 12 days getting personalized treatment while staying in the psychiatric unit. She responded well to medication and attended both group and one-on-one therapy sessions. After just a few days, Petra started to feel more like herself again. "I went from long sleepless nights with my son to getting on medication that I needed to make me think straight," said Petra. "I knew I was getting better for myself and for William."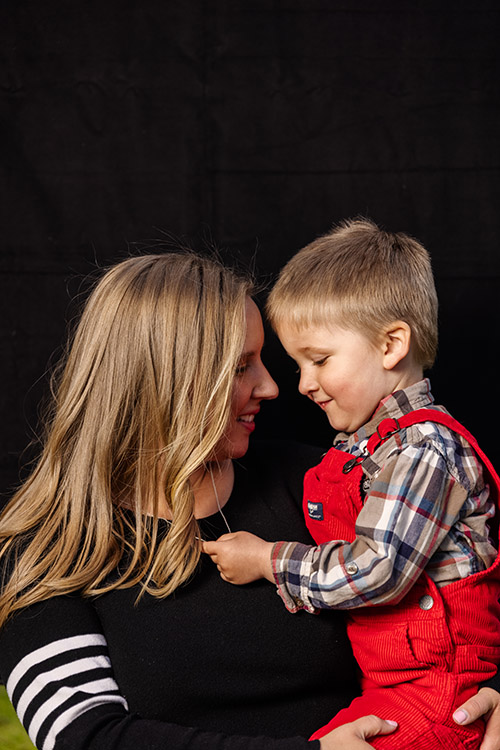 "It could have been the worst-case scenario for Petra. Instead, she's thriving and doing so well."

– Dr. Jasmine Gandhi
She put her faith in Dr. Veronica McCarthy, a physician in our Mental Health unit, who was determined to get Petra back on her feet and feeling well. "She was so caring, thoughtful, and attentive," said Petra, when speaking of Dr. McCarthy. "When I was first admitted she looked me directly in the eyes and said, 'We're going to get you feeling better.' In that moment I believed her, and it turns out she was exactly right. She's a fantastic physician."
Dr. McCarthy took great care to tailor Petra's treatment to her specific needs, finding solutions that would work long term and would be a good fit with Petra's everyday life at home.
While Petra may have felt broken when she first arrived, when she left, she was not only ready to survive, but also to thrive. And she had an action plan to ensure it.
A bright future
While in our care, Petra began to plan for a happy and successful future that included going to college, getting a diploma, and getting up on her own two feet. Now, she's near graduation from a law clerk program and looks forward to providing a fruitful life for her son.
"As a physician, one of the most gratifying things that you can experience is knowing that you had some small part in saving someone's life," said Dr. Gandhi. "It could have been the worst-case scenario for Petra. Instead, she's thriving and doing so well. She is an amazing light."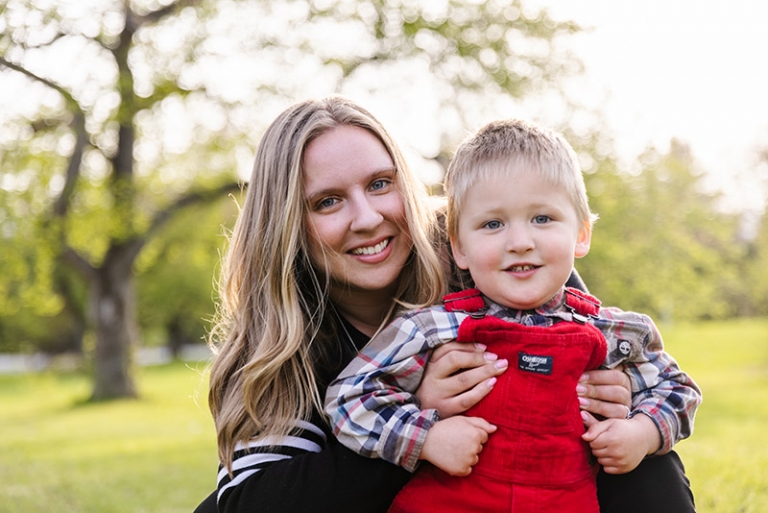 Forever grateful for the care she received, Petra's message is one of hope for anyone with mental health issues — a reminder to reach out for help, even when things seem impossible. Because there is always hope for a better tomorrow. "I couldn't feel more grateful to be healthy and well again. Because of the care I received at The Ottawa Hospital, I have a bright future to look forward to with my son."
---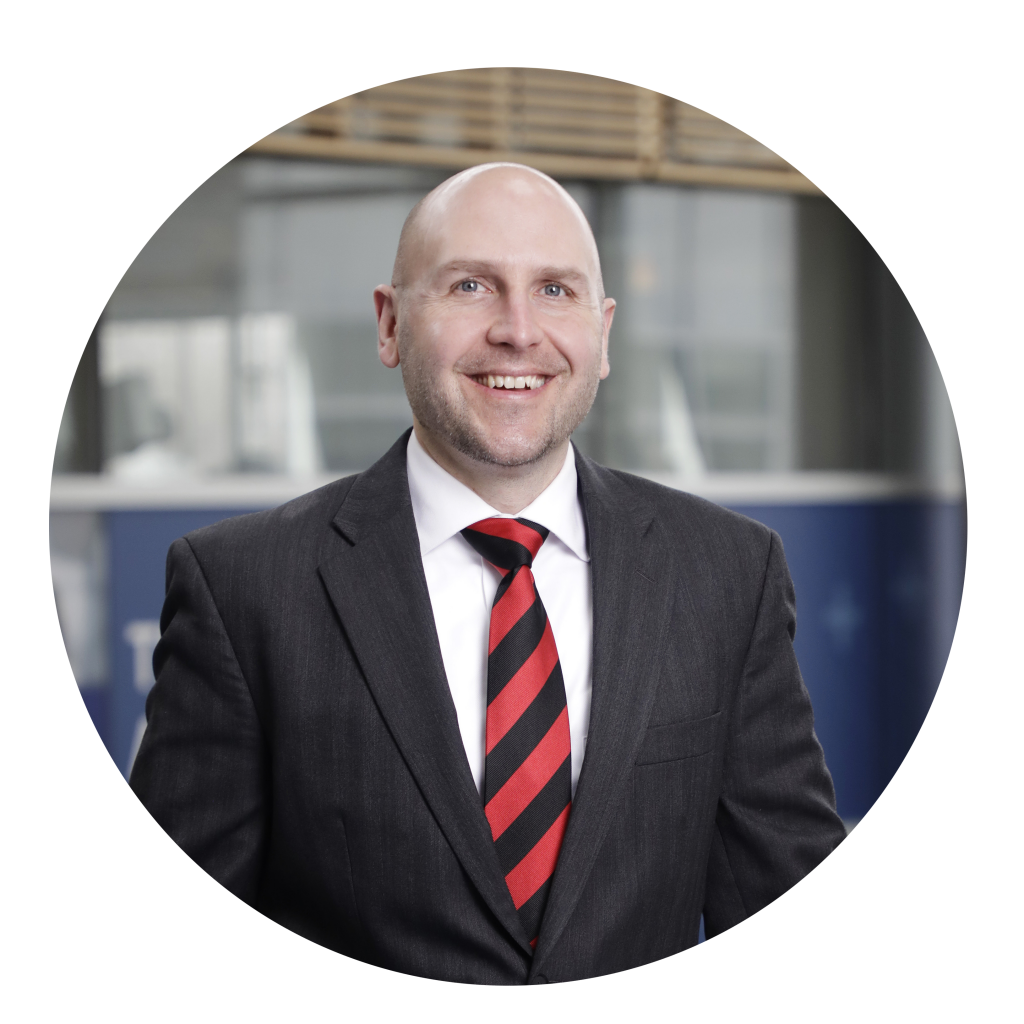 Read our Q&A with the new head of Mental Health at The Ottawa Hospital, Dr. Jess Fiedorowicz
---
---
The Ottawa Hospital is a leading academic health, research, and learning hospital proudly affiliated with the University of Ottawa.