Bringing a child into the world is a life-changing experience. It can be a period of great joy and excitement, but it can also introduce new sources of stress, anxiety, and other emotional distress.
For many people, the period immediately before, during, and after pregnancy comes with unique emotional and mental health challenges. To understand why it's so important to find support for these, it's important to understand what perinatal mental health challenges can look like.
What is Perinatal Mental Health?
Perinatal mental health refers to any mental health issue experienced "around" pregnancy. This can include planning and managing pregnancy and new parenthood with pre-existing conditions like depression, bipolar disorder, obsessive compulsive disorder (OCD), schizophrenia etc. But it can also refer to new or different mental health issues arising around this period as well. One in five people will experience a perinatal mental illness at some point during their pregnancy or in the postpartum year. During the COVID-19 pandemic, that number increased to one third. These numbers are even higher in Indigenous, Black, and 2SLGBTQ+ communities, as well as in people in financial duress or subject to intimate partner violence.
Un- or undertreated mental illness in the child-bearing parent directly results in changes to the fetus's brain development. The strongest predictor of a baby's future emotional and behavioural wellbeing is the mental health of its parents.
For people with existing conditions, good perinatal mental health might involve talking with their doctor about medication and other strategies prior to getting pregnant. For example, contrary to popular belief, getting pregnant doesn't necessarily mean someone has to stop taking medication, but the dosage and type of medication should be addressed prior to pregnancy, and a comprehensive discussion about the risks, benefits and possible adjustments to dosage and type of medication should be addressed prior to conception.
What are Some Perinatal Mental Health Challenges?
Baby Blues
The most common emotional distress is called "baby blues" and can occur in as many as 50-85% of people after birth. They are a normal response to the hormonal shifts after childbirth, lack of sleep, and adaptation to new routines and responsibilities. Symptoms can include rapid mood swings, crying for no reason, feeling overwhelmed, anxious, or irritable, and having trouble sleeping. Usually appears three to five days postpartum but can happen earlier and does not last longer than two weeks.
Peri/Postpartum Depression
Peri or postpartum depression varies in severity from mild to severe. It can start at any point during pregnancy or up to a full year after, so peripartum is more accurate than post-partum. It occurs in about 15% of people after birth, and it's similar to regular depression — symptoms can include feeling sad or angry most of the time, changes in appetite, low energy, feelings of hopelessness, withdrawing from friends and family, and thoughts of suicide or harming the baby, especially in severe cases. It typically lasts more than two or three weeks, and untreated, it lasts up to nine months.
Peri/Postpartum Anxiety
Often mistaken for peripartum depression — and likewise occurring anytime during pregnancy or up to a year after — or existing alongside it, peripartum anxiety is estimated to occur in about 10% of people after they give birth, however this is widely understood to be an underestimate.
Postpartum Psychosis
Postpartum is a rare but serious condition — one or two per 1,000 people who give birth experience it. Postpartum psychosis is a true medical emergency. Symptoms include thoughts and ideas that break from reality — usually centred around the baby's health and safety — as well as hearing and/or seeing things that aren't there (such as voices talking about or threatening the baby). People with a history of bipolar disorder, schizophrenia or schizoaffective disorder, and/or a family history of postpartum psychosis are at a higher risk of developing postpartum psychosis.
P-PTSD
For people who have experienced a traumatic birth or a loss during their pregnancy, they could experience perinatal post-traumatic stress disorder, or P-PTSD. People who have experienced a traumatic birth, a baby in NICU, or a loss during their pregnancy can develop post-traumatic stress disorder. Pregnancy is also a high-risk time for new or increased intimate partner violence. Becoming a parent can reactivate patterns of previous sexual, physical, or emotional trauma. It is estimated anywhere from 3–16% of people who are pregnant will experience this.
What is Perinatal Mental Health?
The Ottawa Hospital's Perinatal Mental Health Program offers specialized psychiatric support to people who are planning pregnancy, are pregnant, or who have given birth in the past year, and who have existing or suspected mental health issues.
They can get referrals from any physician, nurse practitioner, or midwife who's affiliated with The Ottawa Hospital. They see about 400 people a year, offering services including consultations for people who are considering pregnancy, group therapy, and limited one-to-one support for urgent matters like people experiencing intimate partner violence, recent refugees with PTSD, or people considering termination or giving their baby up for adoption due to their mental illness. During the COVID-19 pandemic, they were able to offer virtual support groups on how to maintain mental health during a pandemic.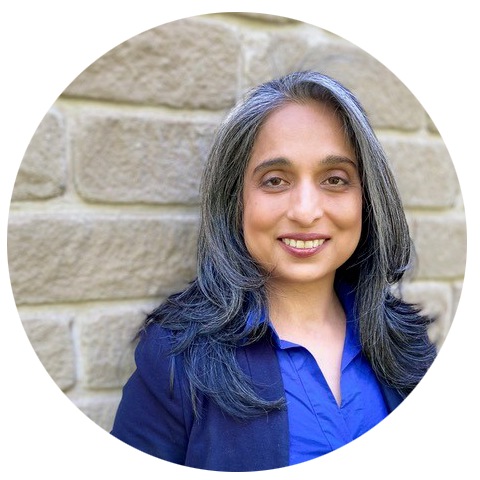 "We make direct change, both immediate and for the future. I think the work that we're doing here, ultimately, is impacting the next generation."

— Dr. Jasmine Gandhi
Dr. Jasmine Gandhi is the Medical Director of the Perinatal Mental Health Program at The Ottawa Hospital, and is the mother of two teenage boys herself, so she's intimately familiar with the joys and challenges of the perinatal period and understands what a difference mental health support can mean.
"For our moms, and their families, to get mental health treatment during the peripartum period can truly be life changing," said Dr. Gandhi. "It's a period of extremely high motivation for women. They're motivated to make life better for their babies. They're active in putting in the work and seeking out the support. It's a real privilege to be able to offer that support at such a critical time in a family's life."
Dr. Gandhi started up the Perinatal Mental Health Program in 2007. At the time, it was one of only a handful of programs in Canada offering this kind of support. She chose The Ottawa Hospital for this work because it's where most of the high-risk obstetric work in the region is done. Over the past decade, the program has built up steam, and now includes three perinatal psychiatrists.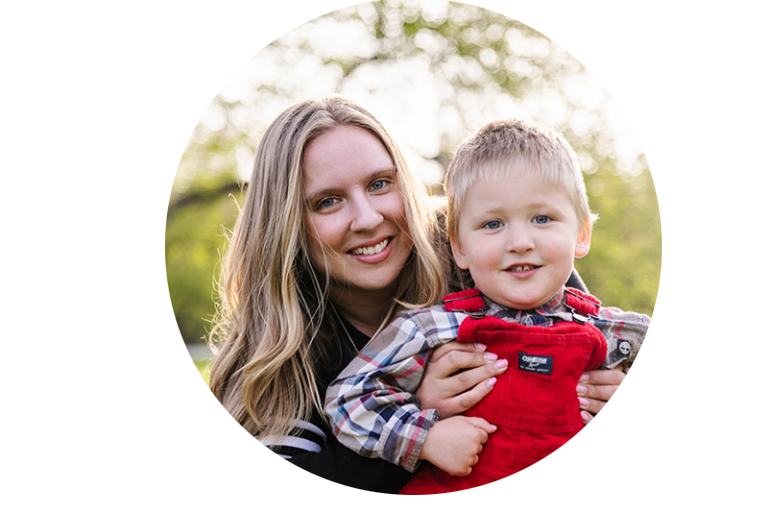 "When I first arrived at The Ottawa Hospital, I felt broken. But when I left, I felt like I could go on and not just survive another day, but thrive."

— Petra Smith, who accessed our Perinatal Mental Health Program
This small but mighty team sees some of the most serious cases of perinatal mental health disorders, and offers not just lifesaving support, but an opportunity for their patients to thrive as parents.
For Dr. Gandhi, the program still has plenty of room to grow — there are plans to offer more targeted support to people experience substance use disorders — and is just the start of a larger legacy for the region.
"We make direct change, both immediate and for the future. I think the work that we're doing here, ultimately, is impacting the next generation."