These days, when Amy Volume swings her leg over her motorcycle, it's still a bit of a surprise. After a lifetime of pain, the announcer best known for entertaining listeners on CHEZ 106 radio had hip replacement surgery in May 2023 by the skilled orthopaedic team at The Ottawa Hospital.
Discomfort and pain plagued Amy her entire life. As a baby, she was always crying, well beyond just a colicky infant, so her parents sought out answers. "I was officially diagnosed with juvenile rheumatoid arthritis — an autoimmune disease — at the age of 18 months. My entire life I have grown differently," explains Amy.
As a result, she spent much of her life in and out of the hospital. Her care started at SickKids in Toronto, but when CHEO opened its rheumatology clinic, Amy was able to be cared for in her hometown. By 16, she became a patient of The Ottawa Hospital and she's been cared for here ever since.
"I have surgeons working at both the General and Civic Campuses," she says. "I have seen from an early age that the orthopaedic team is very invested in their patients' care."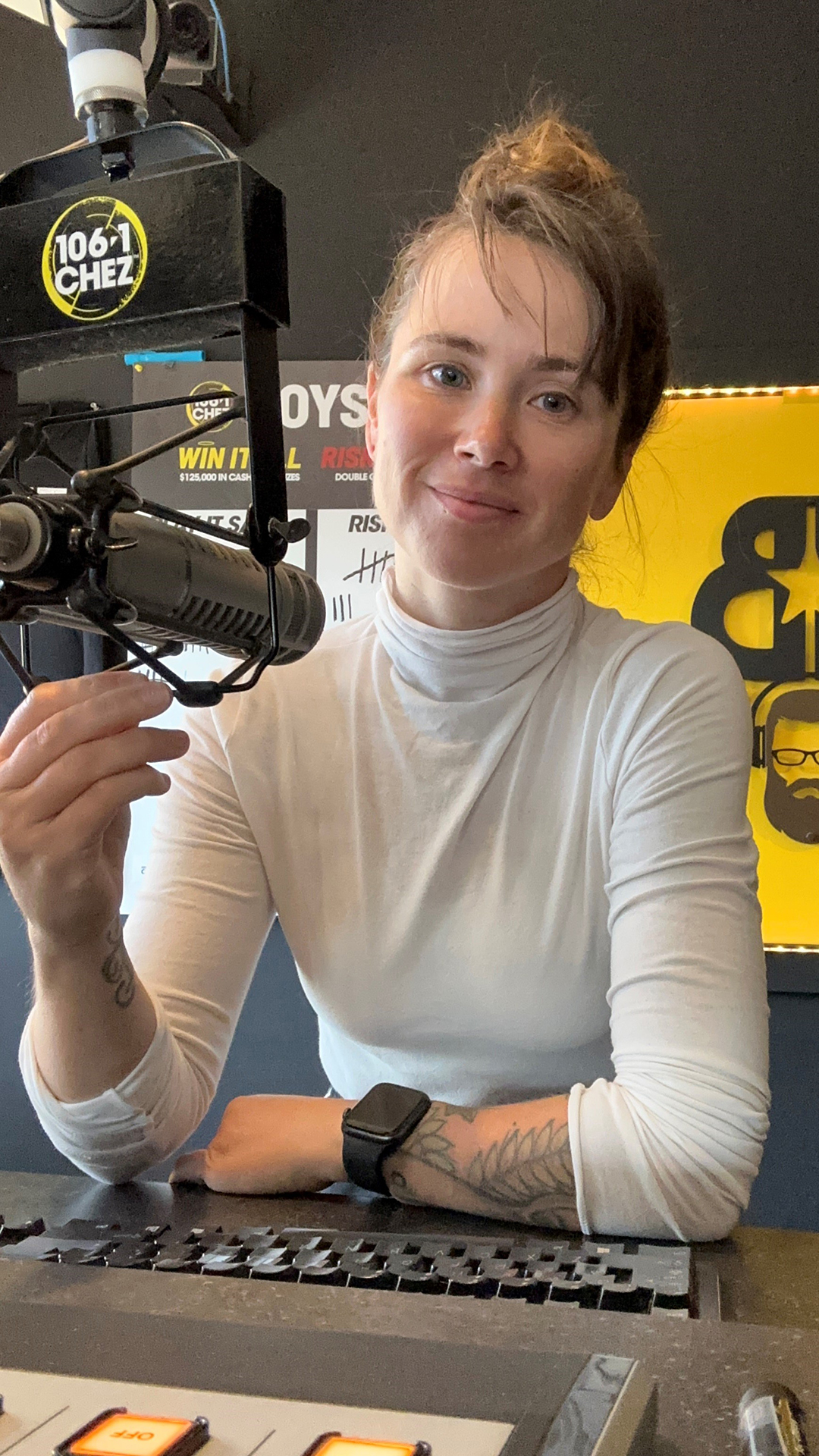 What is rheumatoid arthritis?
Rheumatoid arthritis causes your immune system to attack healthy cells in your body and results in painful swelling, usually in joints. Long-term, this can damage the joint tissue causing chronic pain, lack of balance, and deformity. While it can develop at any age, it's most common in adults in their sixties. "People do think that what I have happens to older people. This has been my life story," explains Amy.
It's certainly taken a toll on Amy's body. As a result of the medications Amy takes, her body can't fight infection. When she was a little girl, Amy got chickenpox and was hospitalized for three weeks. It also affected how her bones grew when she was young.
"It doesn't just destroy your joints, which then leads to you having bone on bone contact, which creates terrible problems. It also attacks soft tissues, your organs, and your blood," explains Amy. "You can tell when I'm having a rough day because I sound extra rough on the radio, but that's my paycheck."
Much of the pain Amy has experienced is because of her hips. They never formed properly when she was young, and she has hip dysplasia on both sides — a known risk factor for early hip arthritis.
"It's all just bone on bone. And when that happens, as you can imagine, it's just extreme pain, which interferes with your daily life. It makes normal activities near impossible, which also has an impact on your mental health."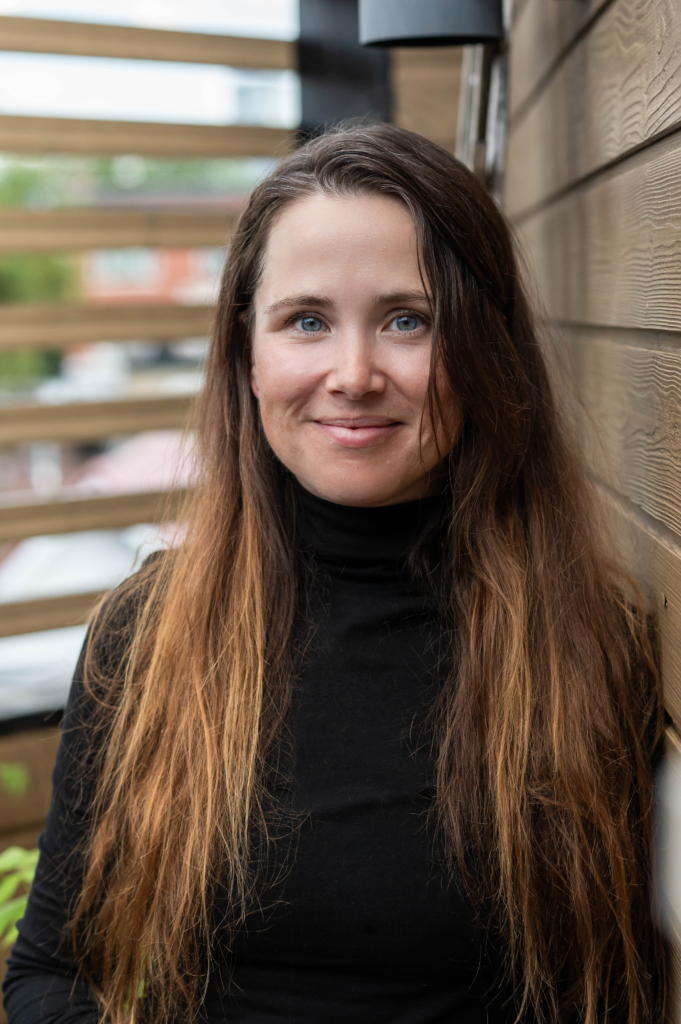 Hip replacement surgery by a specialized team
Amy was only 17 when she had her first bone surgery at the Civic Campus. She had her left toe joint removed because it didn't grow properly, and it was replaced with a steel bar.  
While the orthopaedic team at The Ottawa Hospital has been caring for her for twenty years now, most recently, her hips started to give her a great deal of pain — impacting her life, including keeping up with her two children, riding her motorcycle, and her overall mobility.
By 2022, the pain became unbearable. "The prospect of not getting relief from this pain or losing my ability to walk — of having the hope of meaningful medical intervention and recovery slip away really spooked me," she recalls. 'I can't give up hope,'" Amy wrote in her blog.
The chronic pain that Amy has lived with is where Dr. Paul Beaulé, Professor of Surgery and an orthopaedic surgeon at The Ottawa Hospital, comes into the picture.

"Amy suffered from hip pain and a lack of function for over a decade. She had an underlying malformation of a joint that was probably present when she finished growing," explains Dr. Beaulé. "At some point, the hip starts manifesting itself to the point where it's not functioning properly because of the malformation."
"Amy's right hip joint was too damaged to save, but because of research and technology advancements, there was a good plan to get her quality of life back, thanks to a specialized surgery," explains Dr. Beaulé. "Using a total hip arthroplasty anterior approach, she could go home the same day. Because of this approach, her muscles aren't damaged. That means when she's done healing from the surgery, she can resume her activity more rapidly and have a good quality of life."
Thanks to these advancements, Dr. Beaulé says Amy can expect a good 20 years of function with no major issues. "Amy truly is a poster child for the best possible outcome."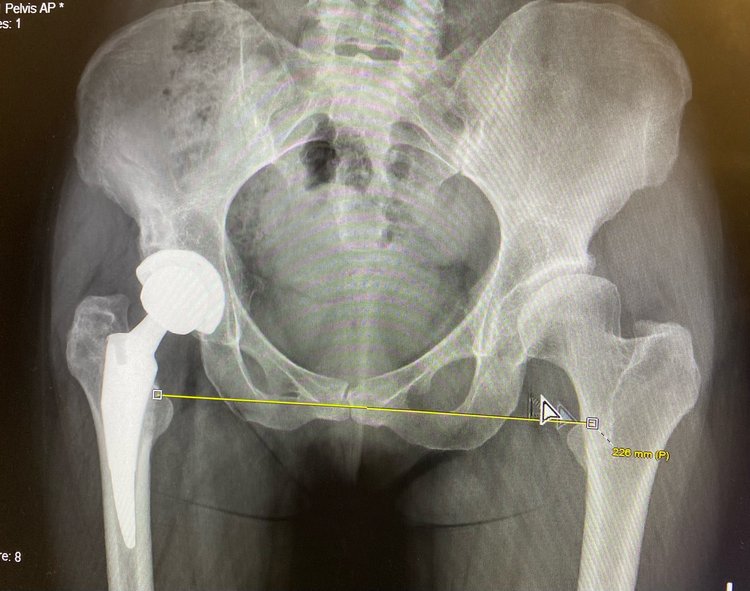 Research aims to improve hip surgery
Dr. Beaulé knows the impact that preserving and replacing hips can have on patients — especially young patients like Amy.
One area of research that is of particular interest is surgery that can improve pain, stop damage, and prevent a hip replacement in people with pre-arthritic hip disease — that includes preventing and treating hip problems in young athletes.
Another key focus for Dr. Beaulé is studying the results of The Ottawa Hospital's same-day joint replacement program, which focuses on getting patients home as safely and early as possible. "Research helps us better understand what we're doing in the operating room and asks the question, 'Is this the best we can do?'" says Dr. Beaulé.
Amy is a big proponent of research and the possibilities it could create for her and other patients — especially knowing she will face more orthopaedic surgeries in the future. That's why she's also open to participating in research studies so more can be learned about her illness.
"We're always learning, and there is no one-size-fits-all treatment. I'm always raising my hand and saying yes to the next thing, because we are blazing a trail, and I might make it easier for the next kid that comes along with this weird disease because something worked for me — it might give hope to others." 
She's grateful for the work of the orthopaedic team at The Ottawa Hospital, including the Research Chair in Regenerative Orthopaedic Surgery, and what their research could mean for patients in the future as well.  
Read our Q&A with Dr. Beaulé
"I think that the more people that you can encourage to get on the research train the better. You're a part of the scientific frontier that is going to improve the quality of life for all Ontarians, Canadians, and perhaps even globally. It's the big picture." 
Following her surgery, Amy was amazed to be up and walking in no time with the assistance of crutches. While there was some initial post-op pain, she was back on the air within 11 days.
Now, several months later, she's started to see the impact this specialized surgery will have on her long term. "I'm getting into the zone where I'm healthier than I've ever been. It's because The Ottawa Hospital and the surgical teams put their best foot forward in making sure that I have a fulfilling life — that I can keep up with my kids. They're very fast," Amy laughs.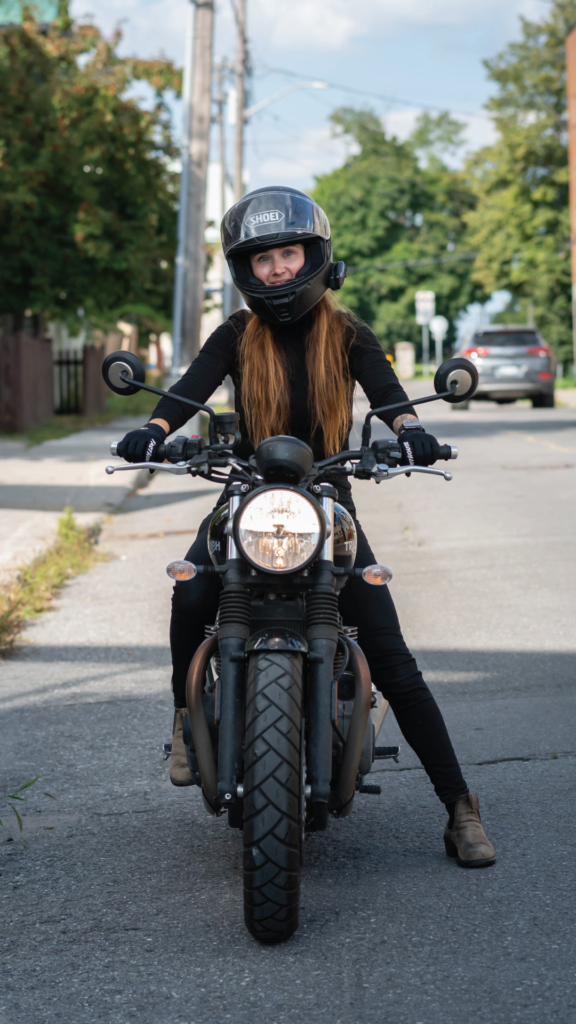 She's also truly grateful and in awe of the work of her surgical team. "I say thank you profusely to the surgeons, but I know to them it's their 9 to 5 job, that's what they're doing constantly, day in and day out. They are rock stars – they are who I idolize."
For now, Amy enjoys being able to ride again and is grateful for the quality of life she's been given. While she knows there will be more surgeries down the road on her other hip and right toe, she has complete confidence in what her care team has planned for her.
"I saw my surgeons in my follow-up care, and I know they're invested in my continued success, which is really nice. And it makes me feel good about the future, because I know I will be seeing them again. It's nice to know you have that team of experts on your side."