True love will continue through legacy gifts
"When I search for you, I never look too far. In every room, in every corner – there you are."
Jim Whitehead wrote that poem to his late wife, Pat, after she passed away. The two had a magical connection that spanned almost their entire lives, including over 35 years of marriage.
Pat and Jim first met as young children in an Orangeville neighbourhood where Jim lived, and where Pat would visit relatives. Eventually, the pair went their separate ways, and over the course of about 20 years, they each married and had two children, all boys.
It wasn't until they were in their mid-forties and both living in Ottawa, that their paths would cross again. "We became 'simultaneously singlelized' and reunited," Jim remembers, as a smile stretches across his face.
Love reconnected
Their reconnection was instant. "We both were at a party in Barrhaven, hosted by a mutual friend. When I saw her, I knew that this moment was it."
The rest, shall we say, is history. The couple married and built their life together in their cozy home near the Civic Campus of The Ottawa Hospital. They shared a love of music, art and travel, all of which is obvious when you look around their home. They also had a deep connection to their community – in fact, Pat generously supported 40 local charities.
After Pat passed away in January 2018, following a seven-year struggle with the effects of Alzheimer's dementia, Jim decided to revisit the charities he and his late wife had supported.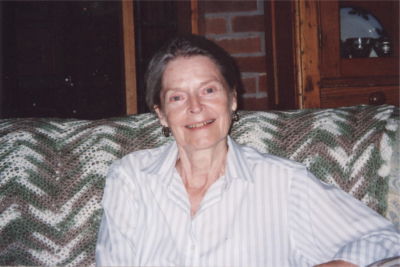 Legacy of their love
Ultimately, he decided to leave a gift in his will to 11 organizations, including The Ottawa Hospital. During his work years, Jim some spent time as an employee of the geriatric unit of the Civic Hospital, now the Civic Campus of The Ottawa Hospital. With the hospital being just a stone's throw from his front steps, this gift was important to him. "My sons were born there and my two stepsons as well. I worked there, Pat and I were both cared for at the hospital, and I realized that I wanted to do more."
As Jim sits in his living room, he still grieves for the loss of his beloved wife. However, Pat's presence fills their home, with the special touches, from the addition she designed to the pictures that hang on the wall to the marionettes that she made herself. Jim reflects on their special bond, which was so strong that it brought the two back together. "We were well matched," smiles Jim. He continues, "I had never loved or been loved as much, or as well, as with my Patricia."
Jim's gift will be a lasting legacy for not only him but also of Pat, and it will honour their deep love of their community and each other. Their love story will continue for generations by providing care and attention to patients in years to come.
---
The Ottawa Hospital is a leading academic health, research, and learning hospital proudly affiliated with the University of Ottawa.