A parent's worst nightmare
14-year-old Spencer's eye became reddish and tearing for more than a week; and this strange blockage was protruding from his nose. Despite repeated efforts, it would not come out.
That's when Spencer's mom, Ellen, knew he needed help and they would ultimately end up in CHEO's emergency department. Doctors ordered a CT scan. It was around midnight; Ellen recalls when the results came in.
"A gravely concerned looking doctor asked me, 'Did you know that Spencer has a tumour in his head?'"
It was not the news any parent wants to hear.
The growth, which was protruding from Spencer's nose, was biopsied. While benign, that tumour was resulting in the quick deterioration of Spencer's health. When Ellen asked to see the CT scan, she recalls searching the picture for a grape or golf ball sized image attached to a nose growth.
"I didn't see any and asked where it was. 'It's the grey area', the doctor said."
The grey area was over half of his face.
"I didn't even want to think about what his face would end up looking like after all the cutting they'd have to do to remove so much material, but I had to ask."
The doctor revealed the tumour was larger than any he had ever worked with. It was for that reason and the fact it was reaching up to the floor of the brain, he told Spencer's parents they couldn't perform the surgery.
This type of tumour would need a specialized team of an ear, nose and throat doctor along with a neurosurgeon working together. Ellen recalls thinking she would take her son anywhere in the country to get the help he needed.
Specialized care at The Ottawa Hospital
However, the specialized care was nearby at The Ottawa Hospital. A highly skilled team would perform minimally invasive surgery and remove the tumour through Spencer's nose.
Just over a week later, with his condition worsening, Spencer was to be admitted to The Ottawa Hospital. He had another CT, an MRI, and the specialized team was monitoring his optic nerve behind his bulging eye to ensure it wasn't being severed by the growing tumour.
Two days later Spencer underwent a 4-hour surgery, which helped stop 80% of the blood flow feeding the tumour. The remaining 20% would maintain blood flow to his brain.
The next day the highly skilled team, which included Drs. Fahad Alkherayf and Shaun Kilty performed an eight-hour surgery. With expert precision, and state-of-the-art technology, they would remove the large tumour from Spencer's face and base layer of the brain. They also rebuilt that layer to prevent the fluids that protect the brain from leaking out.
This minimally invasive surgery, removing the tumour and rebuilding the layer, was performed through Spencer's nose by Dr. Alkherayf who has the greatest number of surgical hours of training for this procedure in Canada.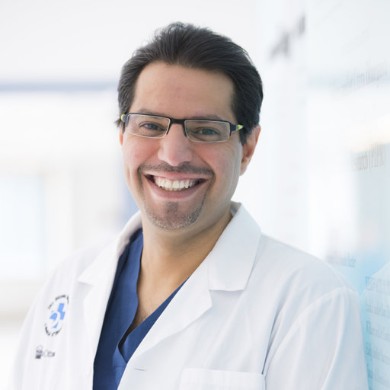 A Canadian Medical First
In order to rebuild the brain layer, 3D printing technology also aided doctors during the surgery. Ellen says it's remarkable. "It's really pretty cool the advancements which have been made to help patients in our community." In 2016, The Ottawa Hospital became the first hospital in Canada to have an integrated medical 3D printer.
Ellen says her initial concerns of recovery completely faded thanks to this minimally invasive technique. "It was incredible. Spencer was home again only three days after surgery!"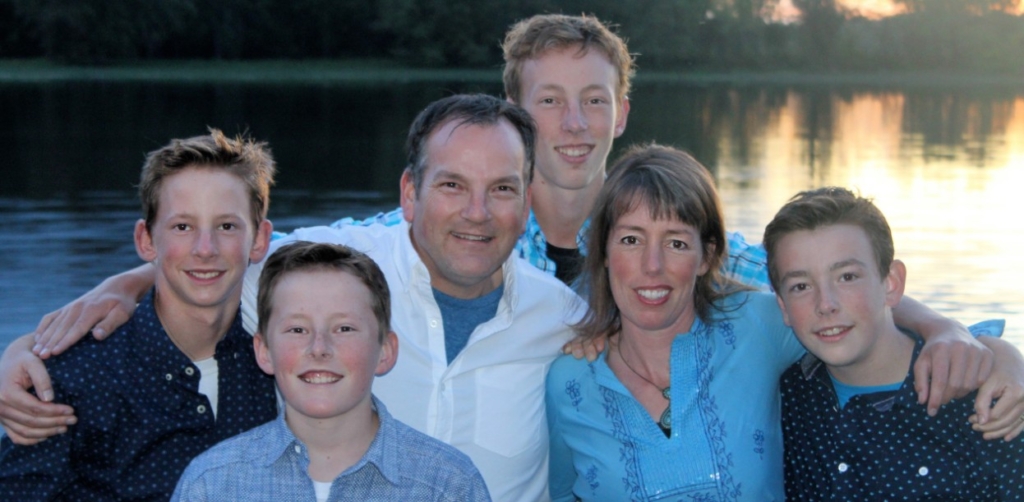 When she thinks back to the fear of the initial diagnosis to where Spencer is today, back at school and active, several thoughts comes to mind.
"I was immensely grateful to God and The Ottawa Hospital, and I truly feel that we were in the best hands."
---
The Ottawa Hospital is a leading academic health, research, and learning hospital proudly affiliated with the University of Ottawa.