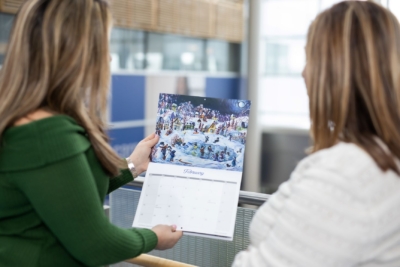 Calendars of Hope by Katerina Mertikas
Purchase a 2021 calendar featuring the artwork of Ottawa local Katerina Mertikas, a renowned UNICEF artist since 1993. Her daughter Gina Mertikas, a cancer survivor, launched this initiative to raise funds in support of The Ottawa Hospital. The calendars will be available for purchase throughout the holidays.
Please note:
The 2021 calendars are available for sale at $25 including shipping costs with proceeds being donated to support cancer research for our community.
If you have any questions regarding the 2021 Calendars of Hope, please e-mail marketing@toh.ca