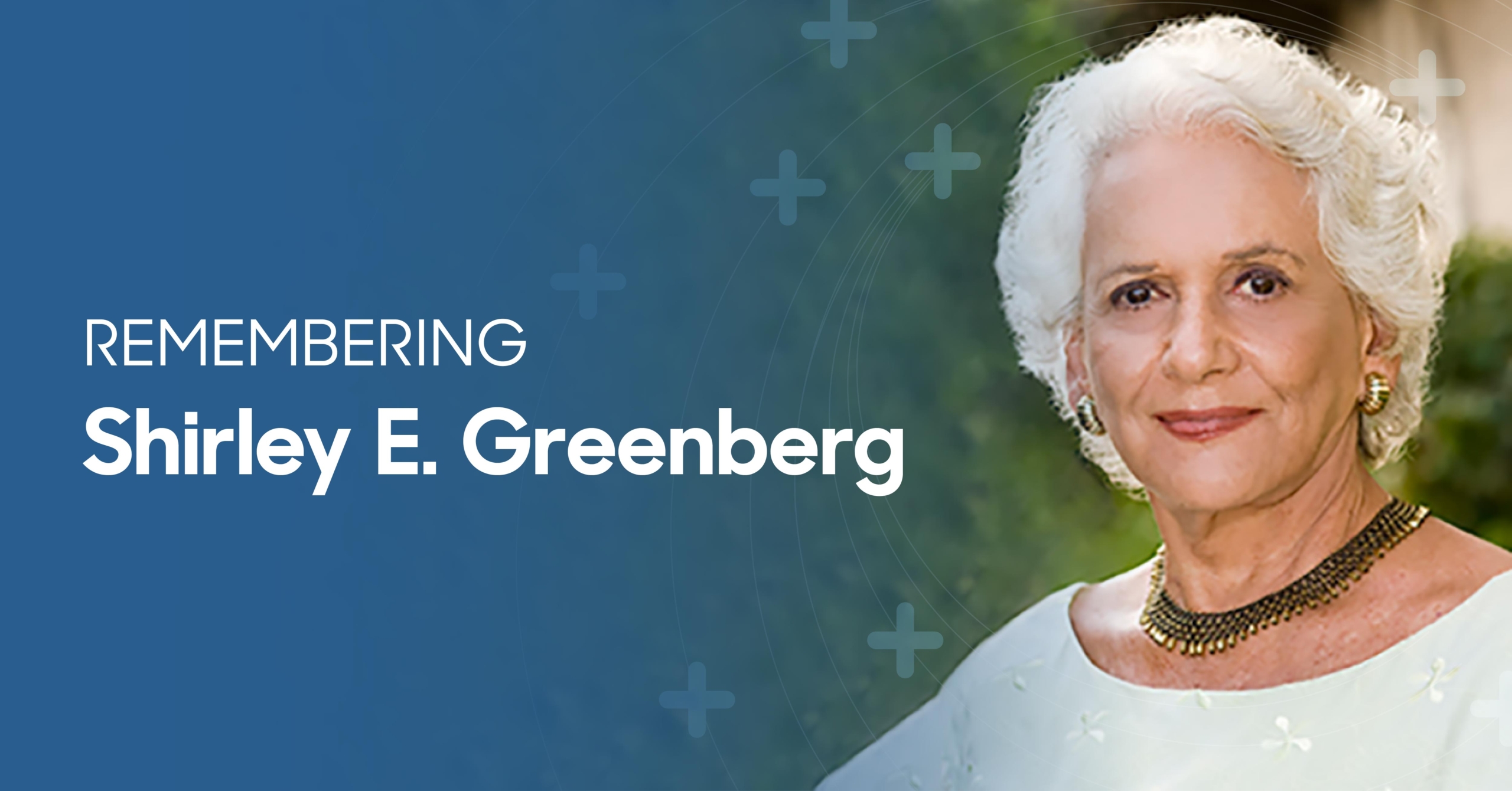 I was saddened to hear that a pillar of our community, Shirley E. Greenberg, passed away on Wednesday, May 25, 2022. Shirley was a long-time champion of healthcare in our city, not only here at The Ottawa Hospital, but also The Royal Ottawa, the Queensway Carleton Hospital, and more.
Shirley was an inspiring advocate for women's health, and in 2005, The Shirley E. Greenberg Women's Health Centre  opened at our Riverside Campus, thanks to her generous support. The Centre is a vital piece of the Canadian women's healthcare network and provides cutting-edge clinical care, education, and research to improve the lives and health of women.
Shirley graduated from the University of Ottawa's Faculty of Law in 1976 — one of only nine women in her class of 60 — and became one of Ottawa's most prominent women's rights advocates, a passion of hers since she was young. In fact, she was awarded the Order of Canada and the Order of Ontario for her philanthropy and her advocacy of women's rights and women's health.
This is a significant loss for our community, and we offer our heartfelt condolences to her children Marti, Dan, and Phoebe, the extended family, and of course her many friends. All of us at the Foundation remain profoundly moved by her incredible leadership, generosity, and the many ways she shaped our city for the better.