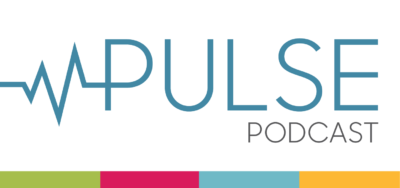 Your top 5 favourite Pulse Podcast episodes of 2022
2022 was a year of milestones for The Ottawa Hospital. From compelling trauma stories to journeys of healing and hope, these were the five episodes that inspired listeners to pop in their earbuds.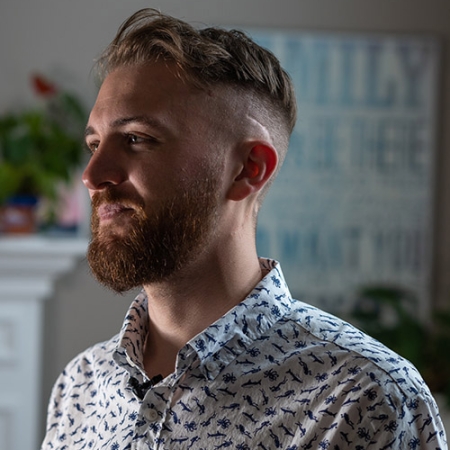 Massive brain hemorrhage sends teen to The Ottawa Hospital
Ten years ago, at the age of 16, Lukas Marshy was rushed to The Ottawa Hospital in medical distress and extreme pain. He needed our skilled neurosurgery team to treat a rare condition that resulted in a massive brain hemorrhage.
In our conversation, Lukas explains how his condition deteriorated quickly that day, the calmness that came over him when he was told he needed brain surgery to save his life, and the gratitude he has for the surgical team, and the nurses who were always by his side. He also shares what he now has in common with a cyborg and how the entire experience helped shape his future.
Putting the spotlight on men's health
The Grass Family Men's Health Clinic opened in late 2021. It's a new, dedicated space to provide excellence in men's health and research. Dr. Stuart Oake takes us inside the new clinic — a first-of-its-kind in Canada — to explain the impact it will have on patients in the future and the role philanthropy played in making it a reality.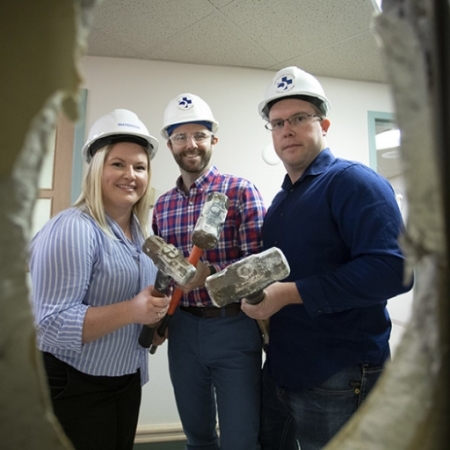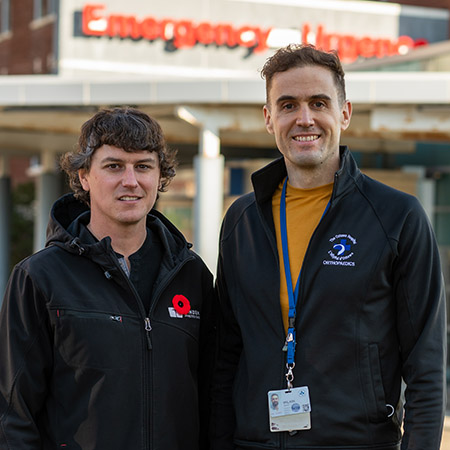 Snowmobiler's harrowing crash and lifesaving care
On a cold night in December 2019, Travis Vaughan was rushed to The Ottawa Hospital Trauma Centre after a snowmobile crash in rural Ottawa. He had a critical leg injury and was losing blood quickly. It was all hands on deck for his care team that night and in the days and months ahead.
In this episode, Travis is reunited with a member of his medical team, orthopaedic surgeon Dr. Geoff Wilkin. Travis recounts the harrowing experience he went through to get help at the site of the crash and the incredible care he received upon his arrival at the Trauma Centre. Dr. Wilkin describes the life-changing injury and the team ready to help Travis.
They also share a surprising story of how their paths crossed again — this time with Travis being able to help Dr. Wilkin.
Content warning: Graphic description of the injuries Travis sustained.
A cancer journey: Stuntman Stu's story
With each cancer diagnosis, a patient and their family face a difficult and uncertain future.
Stu Schwartz, better known as Stuntman Stu, takes us through his personal cancer journey starting when he received a leukemia diagnosis in 2016. Stu talks about:
the initial hours and days following his diagnosis.
the physicians and nurses who have been by his side and why he will always champion nurses.
which doctor was his camp counsellor many years earlier.
the impact of the #StuStrong campaign.
and his message to those starting their own cancer journey.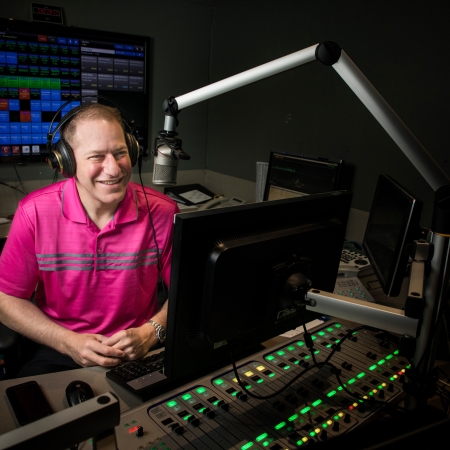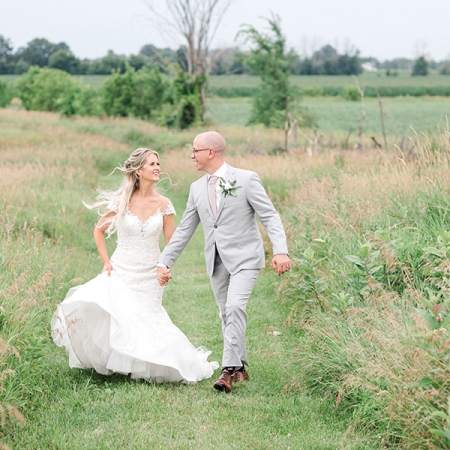 Casey Delaney's remarkable comeback
If you met Casey Delaney today, you'd never know the kindergarten teacher was once in a life-altering accident that left her with a traumatic brain injury and an uncertain future.
Casey and her husband, Scott Labrosse, reflect on the hot summer day in 2018 that changed their lives. They discuss Casey's extensive injuries, the specialized care she received from our hospital, the neurosurgeon Casey refers to as an angel, and what it was like when Scott heard Casey speak for the first time after the accident. They also share some special news about their future.
Pulse Podcast, hosted by Shelley McLean, will introduce you to the patients, doctors, researchers, and donors of The Ottawa Hospital. You'll hear how, through their commitment, they are changing the future of medicine through new discoveries, by expanding treatments and improving the patient experience.
It's these stories that show how crucial your support is to improving patient care and advancing research at The Ottawa Hospital.
For more inspiring episodes, subscribe to Pulse Podcast on Apple Podcasts, Spotify, or Google Podcasts.
Episode 77
A cancer journey through a different lens
Episode 76
Young neurologist pushing the boundaries in stroke research
Episode 75
CAR-T clinical trial gives Camille Leahy 'one last shot'