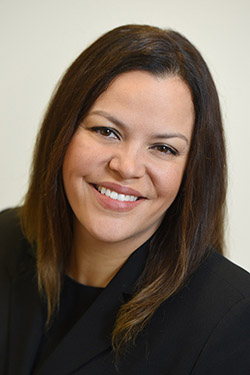 The first recorded mention of plastic surgery was found in an Egyptian medical text that dates back to 1600 BCE! In it, there are instructions for fixing a broken nose. Plastic surgery has come a long way since then, but it is a great example of reconstructive surgery, which, along with cosmetic surgery, makes up the two main types of plastic surgery. While reconstructive surgery aims to repair or improve the functioning of part of a body, cosmetic surgery aims to change the appearance of a body part. Within those subcategories, there is a huge range of procedures. The Ottawa Hospital's Plastic Surgery Program Director Dr. Kirsty Boyd knows how varied plastic surgery can be, and that's part of what initially drew her to it. Read on to learn more about why she chose plastics, some of her most complex cases, and what she's excited about in her field.
Q: When did you realize you wanted to become a doctor, and how did you end up as a plastic surgeon?
A: I honestly can't remember a time when I didn't want to be a doctor. I come from a family of physicians in all disciplines. There are stories about me rounding with my parents on the weekends, climbing right up on patients' beds. When they moonlighted as residents, they used to sometimes take me with them, and I would colour or read at the nurses' station. There are even photos of me picking up sponges while my parents were working — which could never happen now! But I never really knew what discipline I would practice in until the summer after my first year of medical school, when I rotated around working with friends of my parents. I spent one day in the operating room with Dr. Martin Lacey watching him operate on a combination of a cleft lip, a burn, a hand, and a breast case and decided that day that I would be a plastic surgeon.
Q: When someone hears "plastic surgery," they might think only of cosmetic surgery. Why is plastic surgery a critical field in healthcare?
A: Cosmetic surgery is an important part of plastic surgery, but it only represents a small portion of what we actually do. We restore form and function to patients in all areas, including hands and wrists, burns, craniofacial cases, nerves, skin cancers, pediatrics, traumas, and complex wounds. We are the "surgeon's surgeon," and we literally operate in combined cases with every single other surgical discipline, often getting involved to solve difficult problems and rearrange and reconstruct tissue. Plastic surgeons need to know anatomy from every part of the body. We operate on every single type of tissue (bone, cartilage, nerve, muscle, skin etc.) and in every area. It isn't infrequent for people to be surprised to hear that I am a plastic surgeon and for them to say that they didn't realize that plastic surgeons do reconstruction too.
Q: You worked on Karen Toop's case following a severe injury from a snow plow. What made her case so incredibly challenging?
A: I was only three weeks into my surgical practice at The Ottawa Hospital when Karen sustained her injuries. The extent of her injuries was absolutely catastrophic, and she is very lucky to be alive. Part of what made her case so challenging is that she lost so much, and we were trying to provide her with as much function as possible with very little to work with. Karen truly required a multi-disciplinary effort, and her team involved specialists from plastic surgery, orthopedic surgery, vascular surgery, physiatry, ICU, general surgery, trauma surgery, and physiotherapy. She was an example of people coming together and applying rare and complicated surgical techniques in a novel situation. It was also an opportunity for me personally to be mentored by an amazing senior colleague — especially at such an early point in my surgical career.
A: Tim approached me after reading about a surgery that had been performed by my fellowship supervisor, Dr. Susan Mackinnon, at Washington University in St. Louis, Missouri. At the time, this was a novel application of a strategy to re-wire nerves after injury — in this case, using a redundant nerve above the level of spinal cord injury to power a non-functioning nerve below the level of injury. I was very hesitant, as I had never operated on this patient population before, and the potential for downgrading function in a patient with tetraplegia — meaning they have paralysis in all four limbs below the neck — was very worrisome. Dr. Mackinnon volunteered to come to Canada to assist me with the surgery. She and her colleague came at their own expense and we completed the nerve transfers together. I feel very fortunate to have had the support of my division head and of the chief of surgery to bring this groundbreaking work to Ottawa and to have done the first surgery of its kind in Canada.
Q: What is the most exciting research happening in the field of plastic surgery right now/where is it heading?
A: Personally, I find the research in nerve surgery, both basic science and clinical, the most exciting. Clinically, indications for nerve transfers are exploding, and function is being restored to injuries that were previously not considered operable. In addition, newer techniques have allowed us to expand our procedures to operate earlier, and on more patients, to achieve excellent results. Currently nerve transfers are being performed on patients with spinal cord injuries, pinched nerves in their spines, peripheral nervous system disorders, and other nervous system conditions — and these transfers are occurring in both upper and lower extremities. At The Ottawa Hospital, Dr. Gerald Wolff and I regularly perform research and contribute to this literature and run one of the largest peripheral nerve trauma clinics in the county. From a basic science perspective, new knowledge is allowing for improved nerve recovery and better outcomes.
Q: As a plastic surgeon, why did you choose to work at The Ottawa Hospital and what is the most gratifying part of your job as a plastic surgeon at The Ottawa Hospital?
A: Ottawa provided a perfect opportunity for me. There was no one here at the time doing complex peripheral nerve reconstruction in plastic surgery. I had the opportunity to found the Peripheral Nerve Trauma Clinic with my good friend and excellent colleague, Dr. Gerald Wolff, and to truly build one of the largest and most successful nerve programs in Canada. I had the opportunity to join Canada's newest residency training program, to help shape the program from infancy, and then ultimately to take over the position as Residency Program Director. Most importantly, I was able to work with excellent colleagues who I consider to be both mentors and friends. This has enabled me to tackle the really complex cases, like Karen's and Tim's, and to feel supported while doing so. The work we have done in these areas has been recognized nationally and internationally, and I feel very proud of what we have accomplished. Without doubt, the most gratifying part of my job as a plastic surgeon at The Ottawa Hospital has been to follow our patients along and see them regain function following devastating injuries.