From admiring Jacques Cousteau to plunging the depths of regenerative medicine
Meet The Ottawa Hospital's Dr. Michael Rudnicki — Fellow of the Royal Society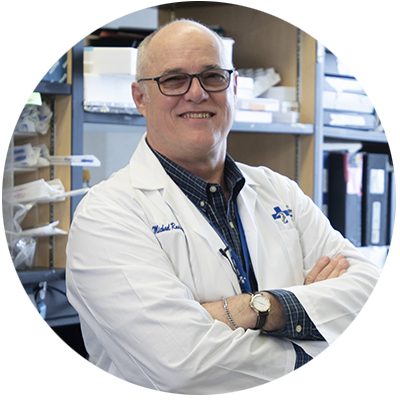 Dr. Michael Rudnicki is changing the way we think about stem cells and regenerative medicine. From his discovery of muscle stem cells to his pioneering work in therapeutic approaches to muscle-wasting diseases, Dr. Rudnicki takes research discoveries from the lab to patients' bedsides. His life-changing, and lifesaving, research has been recognized through a multitude of honours and awards, and he currently works as a Senior Scientist and Director of the Sprott Centre for Stem Cell Research — a critical part of our cutting-edge Regenerative Medicine Program at The Ottawa Hospital Research Institute, which he also leads.
Keep reading to learn more about how Dr. Rudnicki found himself in the constantly evolving field of regenerative medicine — and how he became one of only 12 Canadians to join the Royal Society.
Q: How did you wind up in regenerative medicine?
A: When I was a teenager, my brother and I loved Jacques Cousteau. I wanted to be a marine biologist who worked with scuba gear underwater. As I got older, I read The Selfish Gene, a book written by Richard Dawkins, about the role of evolution and what drives the evolution of genes and DNA sequences and so on. That really captured my attention; I became fascinated with this new science of molecular biology, the study of DNA and genes. That's what I set off to do when I went to university.
I attended the University of Ottawa for molecular biology and had a series of really outstanding professors, some of whom were trained with the best scientists of the day. In fourth year, I began to work in a lab, which was a real eye opener for me.
Q: What motivates your research?
A: In science, initially, you're presented with this edifice of information, and you gradually realize we only know one tiny iota of what there is to know. And once you begin working in a lab, it's like going from practicing scales to playing music, and then maybe improvising.
What motivated me when I was young was the joy of discovery, figuring out how things work. That is tremendously satisfying and a fun thing to pursue in and of itself. The creation of human knowledge and contributing to our understanding of how the universe works is tremendously rewarding. But as I got older, had a family, and met children with devastating diseases like Duchenne muscular dystrophy, I realized it's not about me — it's about doing something to help these kids. Anything I can do to improve the care of these patients, that's what it's about.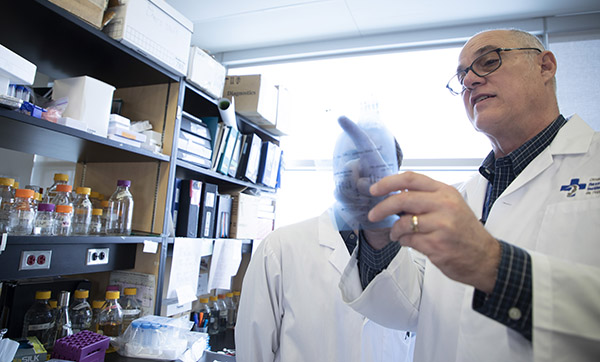 Q: Why is regenerative medicine so important right now?
A: Stem cell research and regenerative medicine approaches are going to change the practice of medicine. We will be harnessing the power of stem cells to repair tissue damaged by disease, trauma, or aging. It's everything from creating new cells to curing Type 1 diabetes to improving skin grafts, and so on. It's going to have a dramatic impact on the quality of life for Canadians. And I think it'll also mean that patients who would otherwise be hospitalized or die are going to continue to be healthy, are going to continue to have productive lives, and are going to raise their children see them go off to university and contribute to Canada.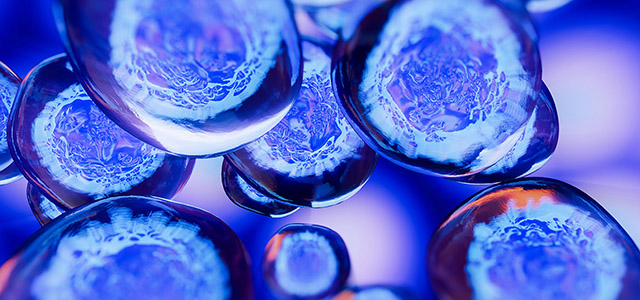 Q: In 2020, you were inducted to the Royal Society, how did that feel?
A: It was a very humbling and a tremendous honour, and I truly feel that this is a pinnacle of my career. Being recognized and elected by my colleagues and fellow scientists is really something else. This is the oldest scientific association in the world — it was formed in 1660, and they published the first scientific, peer-reviewed journal in 1665. The Royal Society continues to do so much good work around the world, from the granting of fellowships to research grants to other sorts of outreach and education activities.
Q: Where would we find you when you're not in the lab?
A: My wife and I and our family love going to our cottage. It was originally her family's cottage, and we rebuilt the place, and now it's a four-season cottage. It's north of Tremblant, so quite remote. There's wildlife there: deer, loons, and moose. Every few years we'll see a bear. It's a great place to decompress and relax. I do some painting, a lot of reading, and just spend time with family and friends.