From co-op student to lab leader
Meet The Ottawa Hospital's Dr. Julianna Tomlinson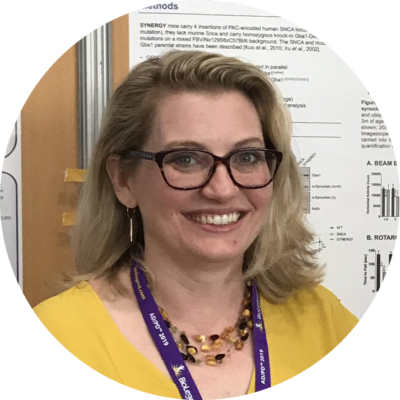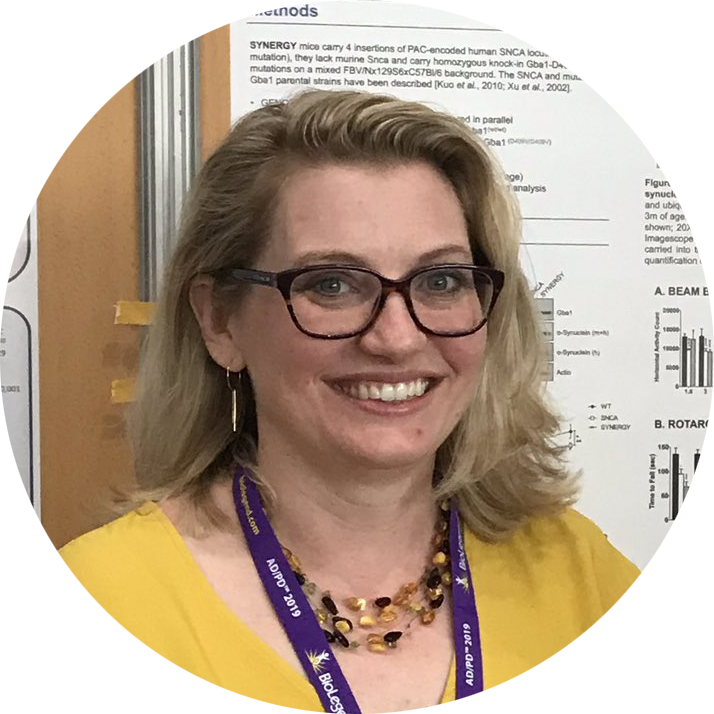 Born, raised, educated, and trained in Ottawa, Dr. Julianna Tomlinson is using research to change the way we think about Parkinson's disease. Her work focuses on Parkinson's-linked genes and is revealing the complexity of the disease. As the Senior Laboratory Manager in Dr. Michael Schlossmacher's lab at the Ottawa Hospital Research Institute (OHRI), Dr. Tomlinson is highly involved in community outreach, and her work is inspired and influenced by people living with Parkinson's.
Read on to learn more about Dr. Tomlinson's unique connection to The Ottawa Hospital and what's new and exciting in Parkinson's research.
Q: Can you tell us a bit about your connection to The Ottawa Hospital?
A: I grew up in the Civic Hospital area, and I've always had a connection to it. My mum worked there for many years, I remember going to her office and picking her up. I spent summers as a volunteer — a candy striper, as they used to call us. I spent a lot of time in the geriatric assessment unit, listening to patients and taking them down for lunch. I loved it all.
During my last year of high school at Glebe Collegiate, I had the opportunity to do a co-op placement, and I was placed in a research lab at the Loeb building. I was able to go into the lab and be exposed to doing academic, basic science-based research. I loved it immediately. I had no idea this really existed. It just opened up this whole new world for me. Now, I really appreciate that my supervisor at that time, Dr. Robert Haché, said yes to taking on a high school student. That first year I had mostly "make work" tasks I think; I don't know how much I actually contributed to an actual project.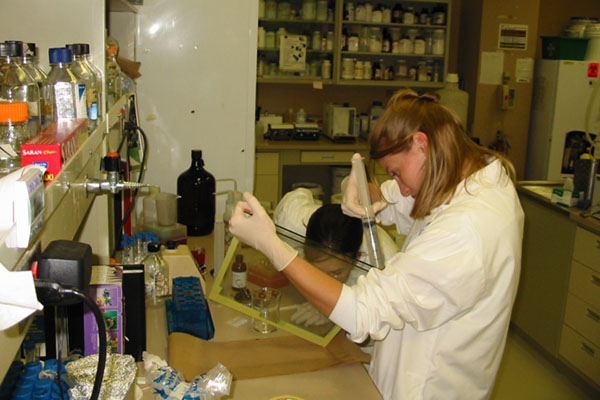 I did my masters and then PhD in the same lab, and when I graduated, I was looking for a post-doctoral position here in Ottawa. Following a lead from my husband, who is also in science, I started working in Dr. Schlossmacher's lab. There, I brought my research training and background to the Parkinson's field.
Q: What is the most interesting thing you have learned during your time studying Parkinson's?
A: For my graduate studies, my project was really basic research only — it didn't have a patient connection. When I joined Michael's lab, I felt immediately that there was a patient connection and a strong link to the community surrounding them, and it opened my eyes. Yes, my PhD work was related to human diseases, but it was studying the nuts and bolts of what was happening at the molecular level. When I came to work on Parkinson's, I was working on a specific human disease afflicting people. I was still asking those nuts and bolts questions, but now it always comes back to, "what does it look like in the patient?"
Q: What is The Ottawa Hospital doing in Parkinson's research that is exciting or groundbreaking?
A: I think we are asking bold, new questions. We were one of the first labs to look at new roles for some of the genes linked to Parkinson's. For this we looked outside the brain, and studied protein functions, for example, in the immune system. We would get comments saying, "This is an interesting effort, but what does it have to do with Parkinson's?" And now we have labs pursuing these very leads we helped develop! I think we've been able to ask these novel questions and think outside the box, in large part due to the community support and the inspiration we obtain from patients and their loved ones. Another strength of Ottawa is the highly collaborative environment that we all work in, such as between research labs and institutions, across fields, and in the bridging of clinical and basic research. I love it.
Parkinson's Research at The Ottawa Hospital
Q: How does community support for research ultimately help patients?
A: For us, it is motivation, it is having that community context, it is having people with lived experience who trust us in tackling complex (and complicated) topics and who support us generously. They, in the short run, are truly excited about our discoveries when we report back to them. Over time we have learned that this has energized them as well. In the long run, this is all about helping the patient. We want to deliver for them. In sum, with community support, you can ask the novel questions. Any research discovery that gets moved closer to the cause or a better marker of the illness is going to have a big impact for future therapy.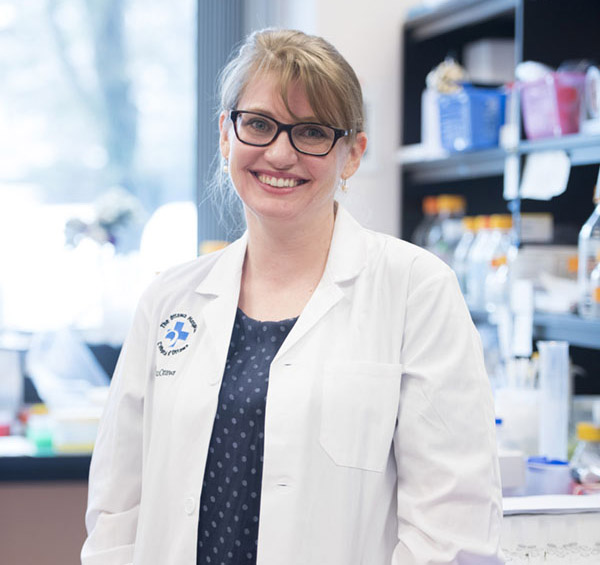 The Ottawa Hospital is a leading academic health, research, and learning hospital proudly affiliated with the University of Ottawa.