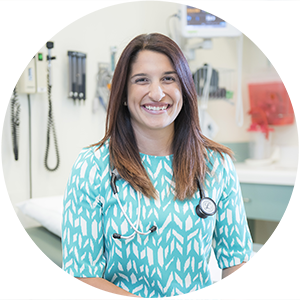 When Dr. Natasha Kekre isn't taking home the Medicine Ball trophy at our Dancing with the Docs fundraiser, she's balancing her three different roles at The Ottawa Hospital. In September 2023, she was named the Research Chair in Advanced Stem Cell Therapy in addition to being a hematologist and scientist. She is also an associate professor at the University of Ottawa. Her research focusses primarily on blood cancers, and specifically on early phase clinical trials, oncolytic virus therapy (in which viruses are used to infect and destroy cancer cells), and building a Canadian CAR T-cell platform (chimeric antigen receptor T-cells are immune cells engineered to kill cancer cells).
Q: What is something unusual or surprising about the field of hematology?
A: Hematology is unique because we get to work with a lab as well as with patients. The diagnostics for hematology rely on our expertise in the lab, and this is different than other specialties. I can actually go to the lab and make a diagnosis by looking at a patient's blood under the microscope.
Q: How have the treatment options for blood cancers changed since you first started?
A: Treatments called immune therapies are now giving us more arsenal against blood cancers. Therapies like checkpoint inhibitors and CAR T-cells have helped us improve outcomes for patients with blood cancers.
Q: What is The Ottawa Hospital doing in hematology research that is exciting or groundbreaking?
A: We are the one facility in the country that can make clinical-grade viruses for trials. This allows us to be a leader in the field of CAR-T therapy, which relies on this virus manufacturing to provide the genetic material needed for T-cell coding.
Q: As a hematologist, why did you choose to work at The Ottawa Hospital?
A: There are phenomenal scientists in Ottawa who made me choose this hospital for my career. Dr. Harold Atkins for example, world leader in stem cell transplant for multiple sclerosis, and Dr. John Bell, world leader in virus research and manufacturing, have been two of my mentors and collaborators. It is this collaborative approach to clinical trials and research that motivated me to join The Ottawa Hospital.
Q: How does having the most technologically advanced facility make a difference to your work at The Ottawa Hospital?
A: I would not be able to lead and run CAR-T clinical trials in Ottawa if we did not have the ability to make these clinical-grade viruses. Very few people in Canada get to run clinical trials early in their career, trials that actually have the potential to save lives, but the technology here in Ottawa has given me that opportunity.
Q: You worked on Owen Snider's case. What made that case challenging or unique?
A: Owen, like some of my patients, was out of options for his cancer. This is unfortunate and always leads to very difficult conversations with patients and their families. What was unique here was that I had a clinical trial that could benefit someone like Owen, and thankfully he was able to get CAR T-cells on the trial.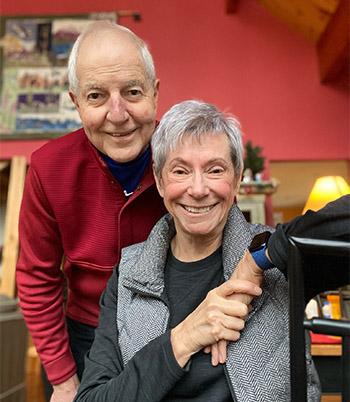 Q: How does community support for research ultimately help patients?
A: Trials like CAR T-cells are highly expensive and complicated to run, and they require significant funding for infrastructure and manufacturing — aspects of a trial that are generally not well-funded. This is why we rely so heavily on community support to help us actually reach our goal of opening trials and treating patients.
Q: What would we find you doing when you aren't at the hospital?
A: You would find me cooking or baking with my daughter. We love to cook and make fancy meals and desserts, that's how I occupy my weekends when I'm not working!
---
The Ottawa Hospital is a leading academic health, research, and learning hospital proudly affiliated with the University of Ottawa.